After two extremely successful (and packed) releases of the Saigon Artbook, the team decided to launch the third edition over 2 days at the new exhibition space, Lê Công Kiều Station.
The launch party took place on the nights of April 24 and 25, featuring the works of Khoa Lê, Laurent Judge and Kristopher Kotcher. While the art remained the same for each party, the crowds and soundtracks were distinctively different.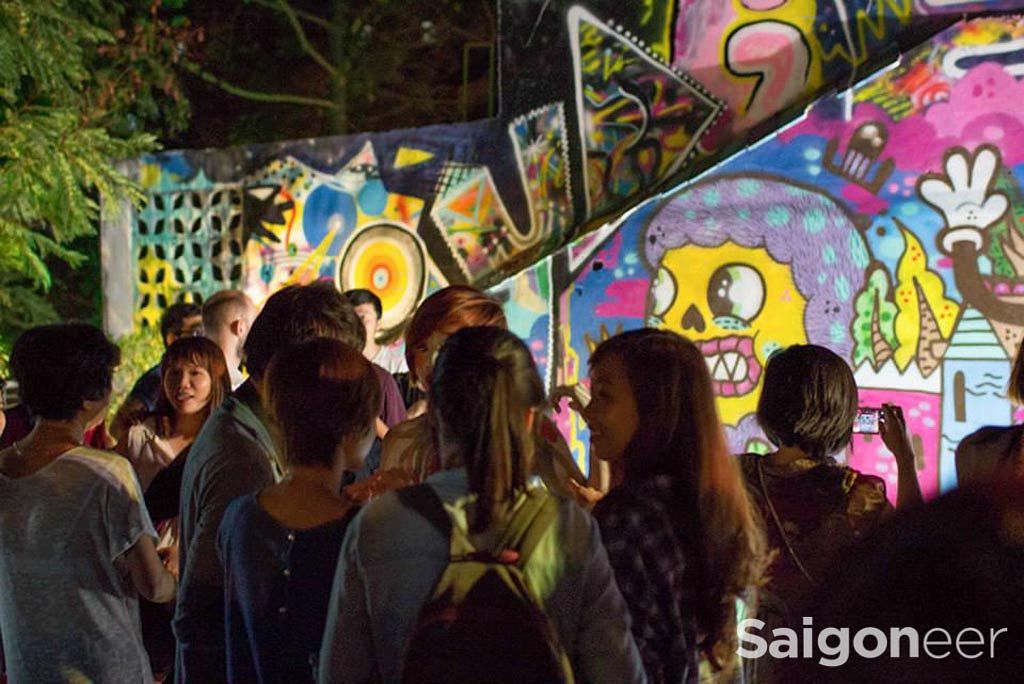 On the first night, Dan Nguyen, who was not only the DJ at the first Artbook Party, but an artist in the second edition, lit up the decks, playing an original mix of electronic tracks.
DJ Kaizer, not to be outdone, brought the party to life on the second night which eventually evolved into a dance party.
All guests received a limited edition copy of the Saigon Artbook (a PDF version will be available on the website shortly).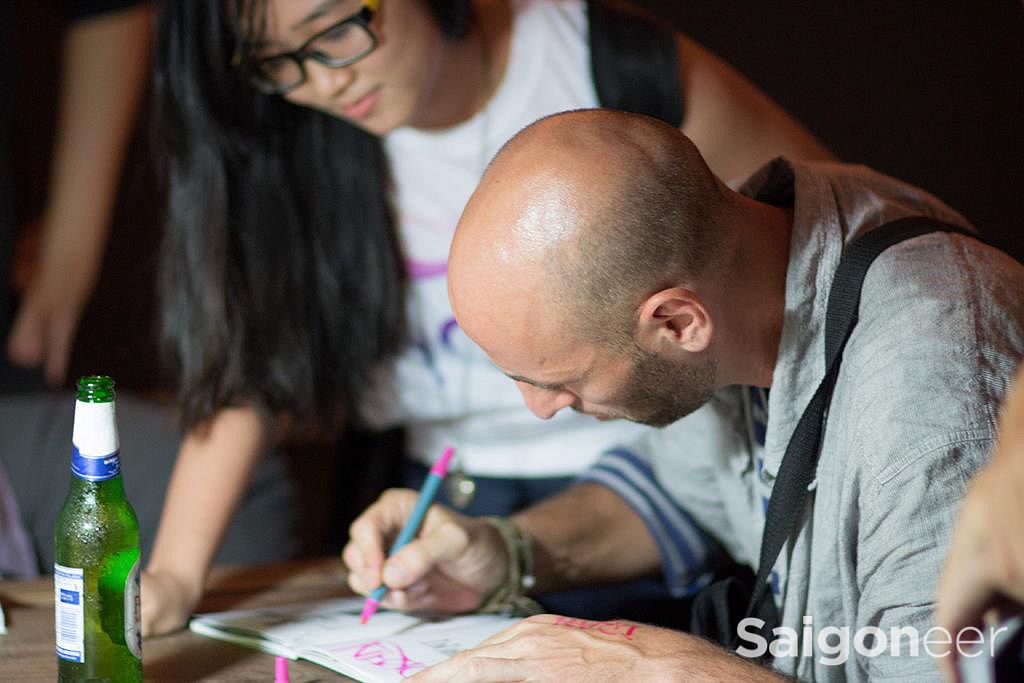 We're planning another edition for July so if you missed this party, follow us on Facebook for updates about our next edition.