In a slightly tired traditional tenement block in District 1 is Huong Nguyen's latest renovation project, a studio apartment overlooking Nguyen Du. Shaded by an old tamarind tree, the building was originally meant to house French civil servants, and later served as a hotel patronized by Americans during the war.
Now, it is home to young Vietnamese families, the odd expat and people like Huong who have transformed their apartments into lucrative second incomes. Huong is part of Generation AirBnB, a cohort of young, educated and cosmopolitan Vietnamese who, thanks to the new-age hospitality service, are reinventing how they live. Like lots of us who have enjoyed the benefits of low-cost travel, they are venturing far and wide and bringing back what they find on their journeys, but it is more than the odd decorative vase. Instead, they're bring back new ways of living, socializing and working.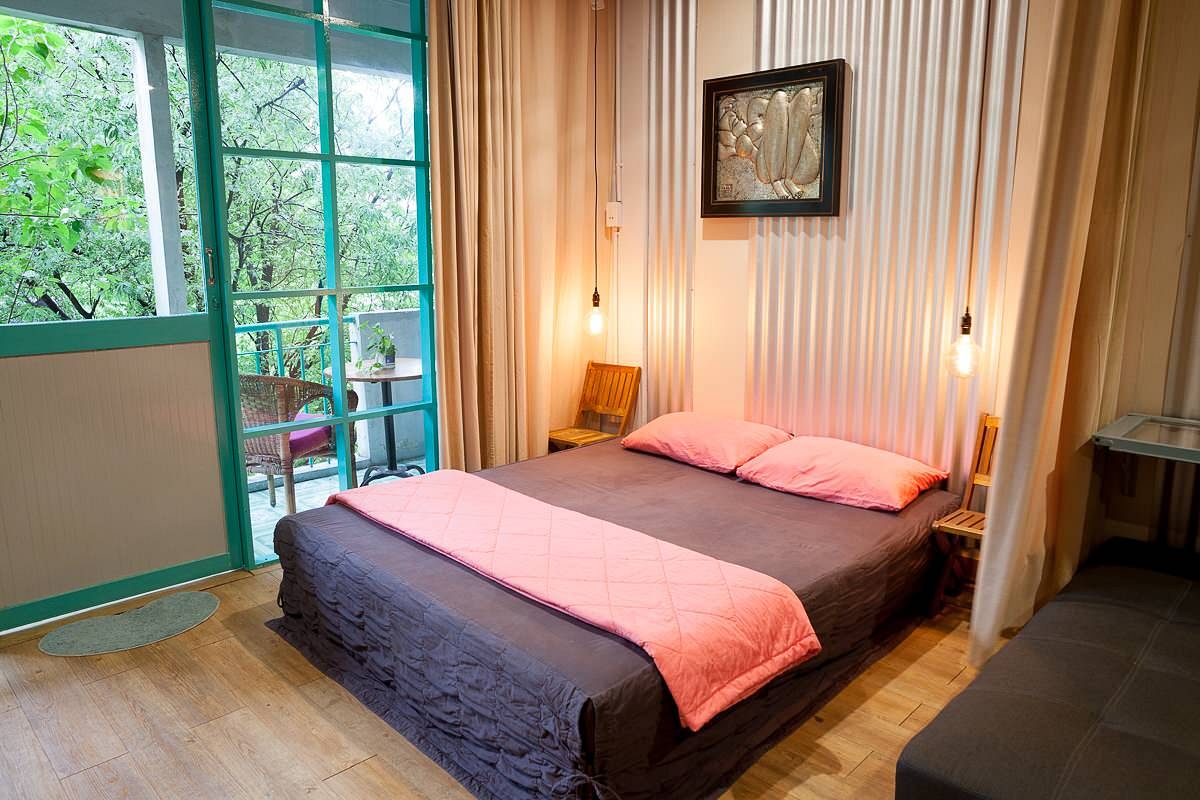 Huong says AirBnB is the reason why she and some of her like-minded friends have quit their well-paid jobs – she used to be an account manager at a big advertising agency – to pursue careers in interior decor and property development. AirBnB has not only exposed them to new cultures, it has also inspired career changes, created lucrative second incomes and is engendering new ways of living. The recent spike in local interest in interior design and decor, arguably fueled not just by AirBnB but by all social media, has created something not traditionally found in Vietnam: house pride, a concept that is alien to Huong's parents' generation.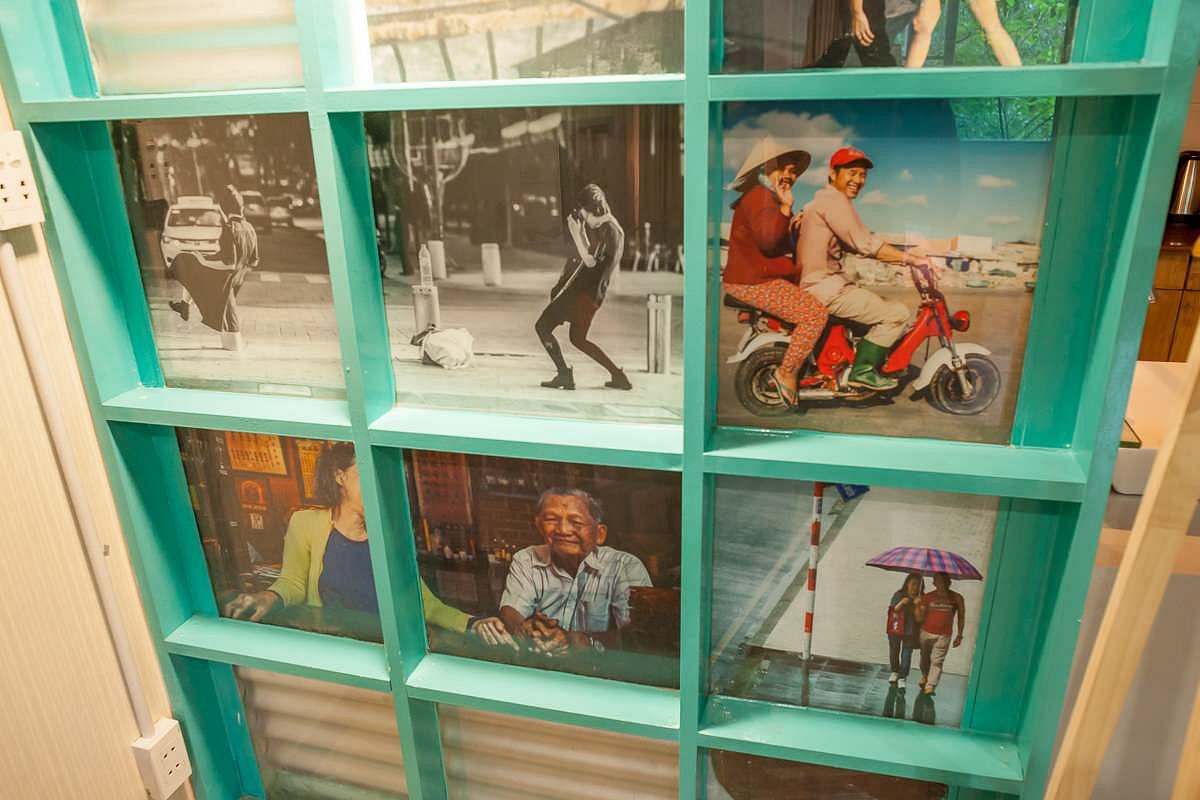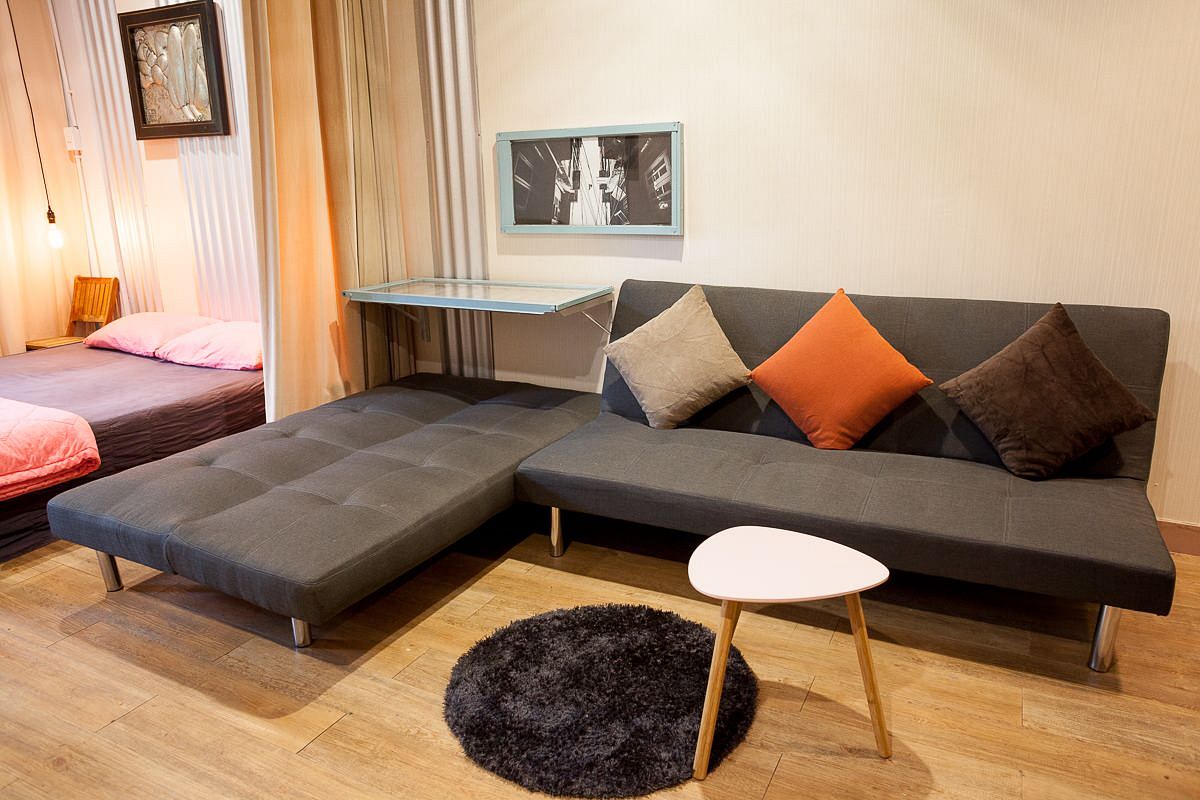 Living alone, apart from family, and with homes that they are now proud of and keen to display, Huong and her friends eschew the traditional ways of socializing and are entertaining at home. Whereas a generation ago, homes were private spaces for family, they are now open to friends, colleagues and extended family – and not just at Tết. This, of course, is fueling a growing industry: homewares stores are popping up all over town and Facebook is awash with entrepreneurs tapping into the trend.
Huong furnished her apartment by supporting these local home decor start-ups and pursuing some canny upcycling. With each project she works on, Huong chooses a theme and concept based on the space, which then inform her design decisions and purchases. For this apartment, she took her inspiration from the somewhat uninspiring corrugated iron that she had to have fitted on the ceiling to prevent leaks.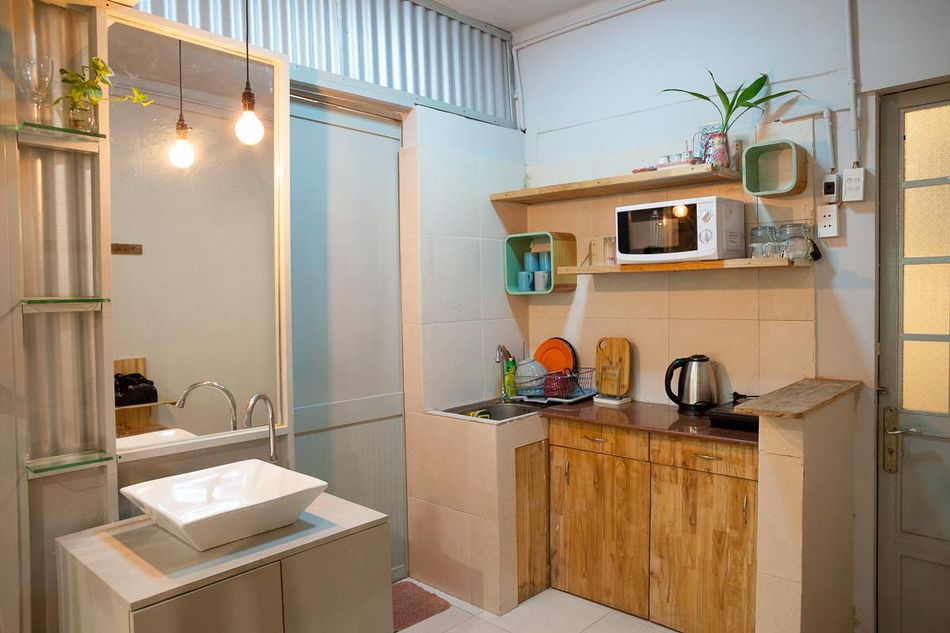 Ever-resourceful, she turned what was an eyesore into the key design detail in the space. Corrugated iron and metal has been used throughout as both a material and a decorative element. Old window frames have been repurposed as a collapsible desk, while others have been used as picture frames and a feature partition wall between the living space and kitchen. She also commissioned a local artist to make a pair of metal artworks for the walls, using hammered steel in keeping with the metallic theme.
The renovation project took three weeks to complete while working with local carpenters and tradespeople. By knocking down the walls to create an open-plan studio space and allow natural light to reach the back of the apartment, Huong has breathed new life into an old space. It feels youthful and innovative, a place where you might want to try new things – new ways of living, socializing and working, for example.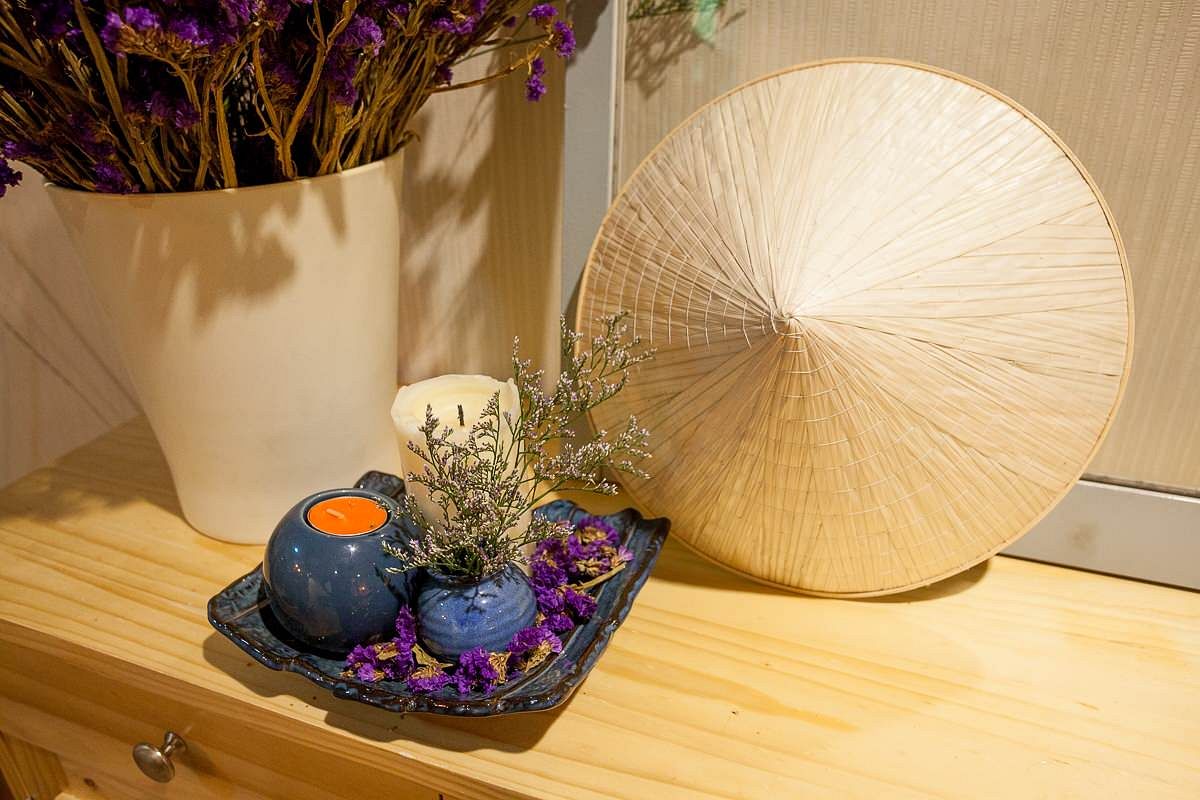 Huong's little black book of upcycling sites and Facebook home-decor shops:
---

Related Articles:
---