Anyone can get a little carried away with a hobby, but Cu Chi teen Nguyen Chi Thanh is taking his love of model military vehicles to a whole new level.
The 17-year-old high school student, who builds miniature replicas of military planes, ships and other vehicles from recycled materials, has amassed an impressive collection of model vehicles in his spare time, according to Zing.
Apparently, Thanh has been honing his miniature replica skills since Grade 6. One of the student's biggest replicas, a model of a US Navy aircraft carrier, is 2.24 meters long and houses a up to 65 miniature planes. According to Thanh, the project took a month to complete, while an average miniature plane takes him a few hours.
Before crafting his creations, Thanh researches and sketches each one on paper, using his own drawings as a guide when he constructs the planes. Have a look at the teenage student's work below: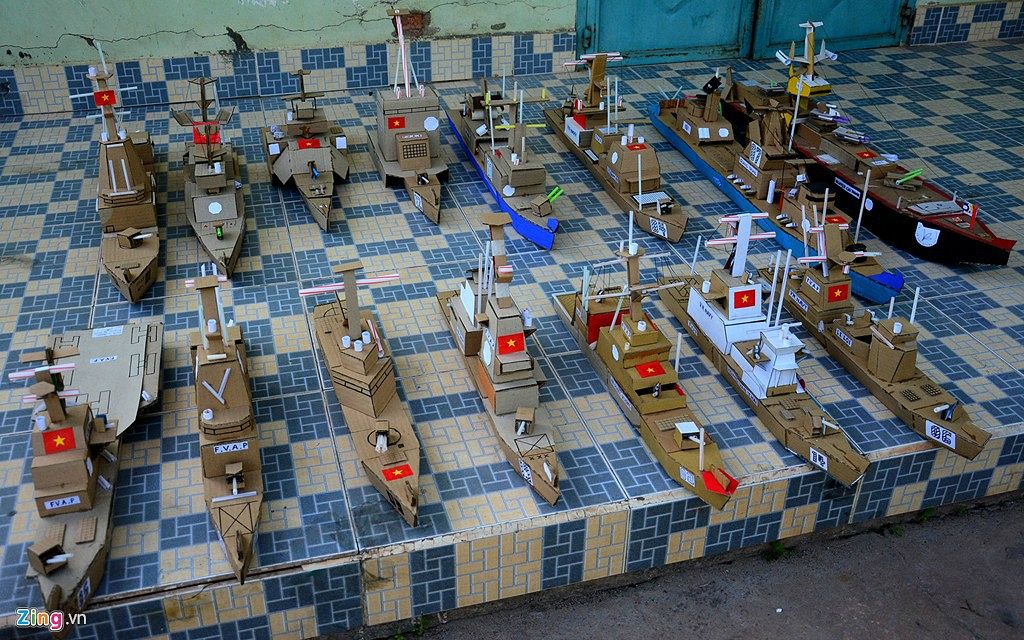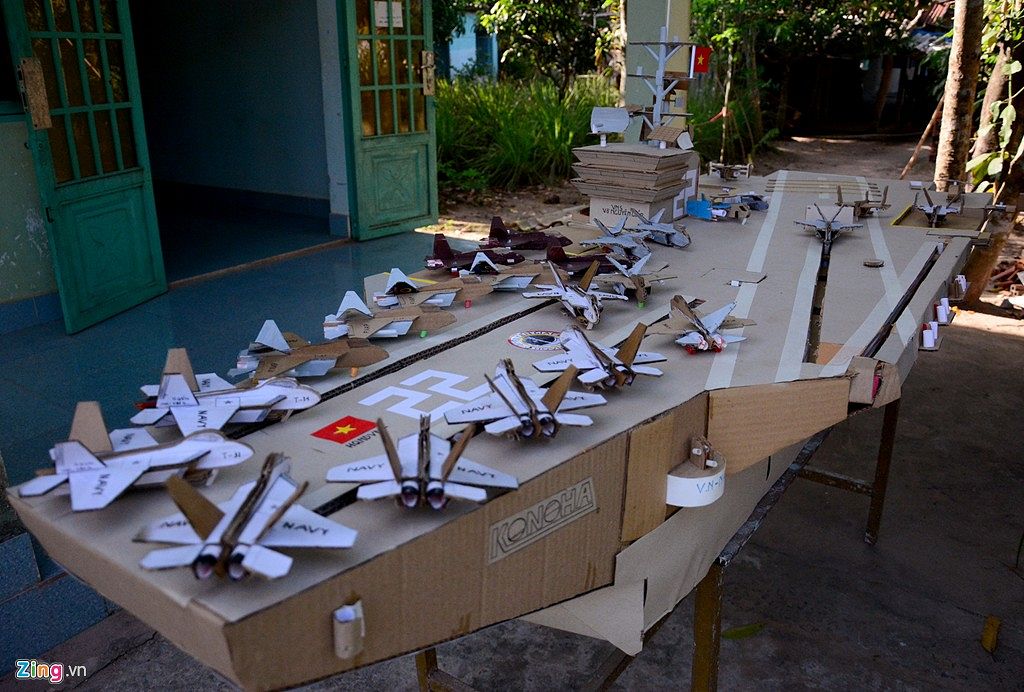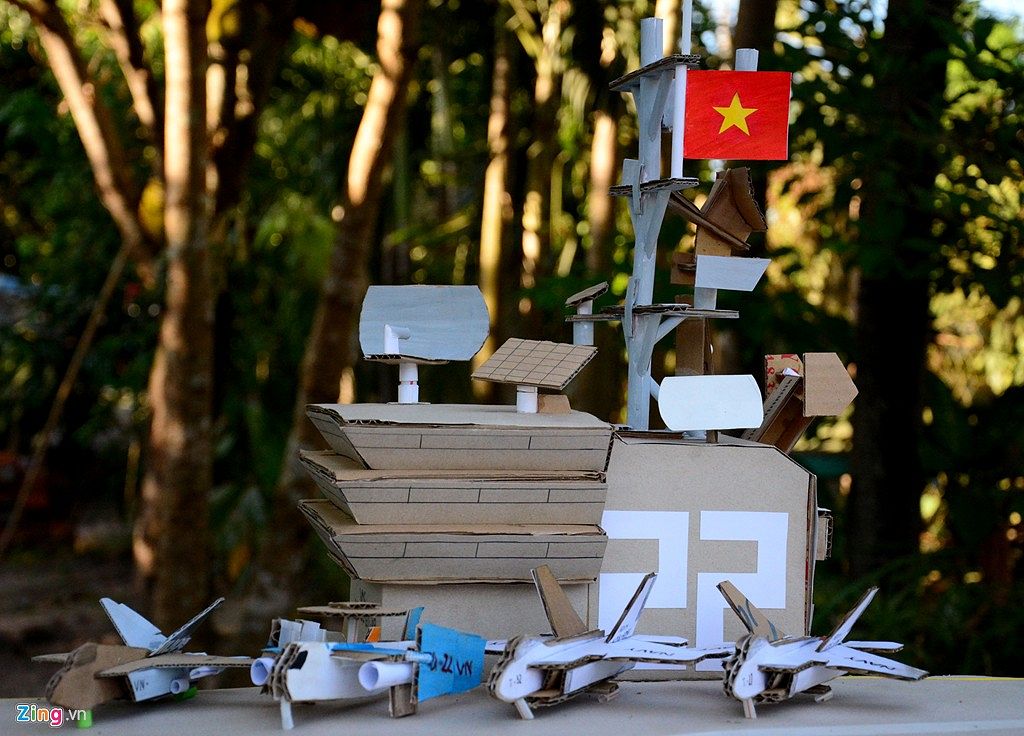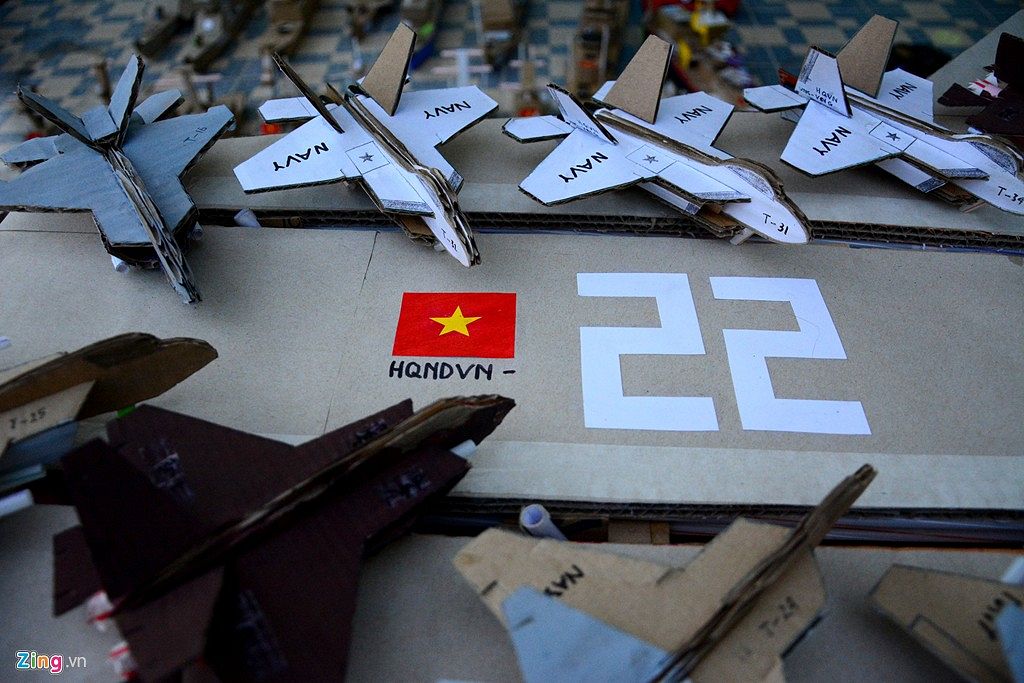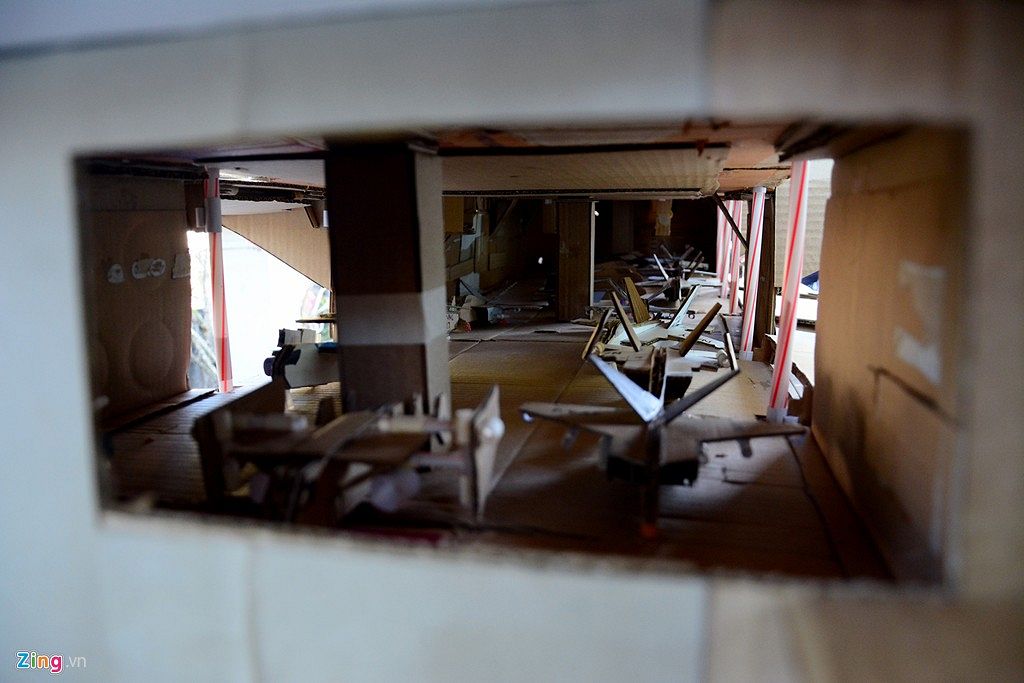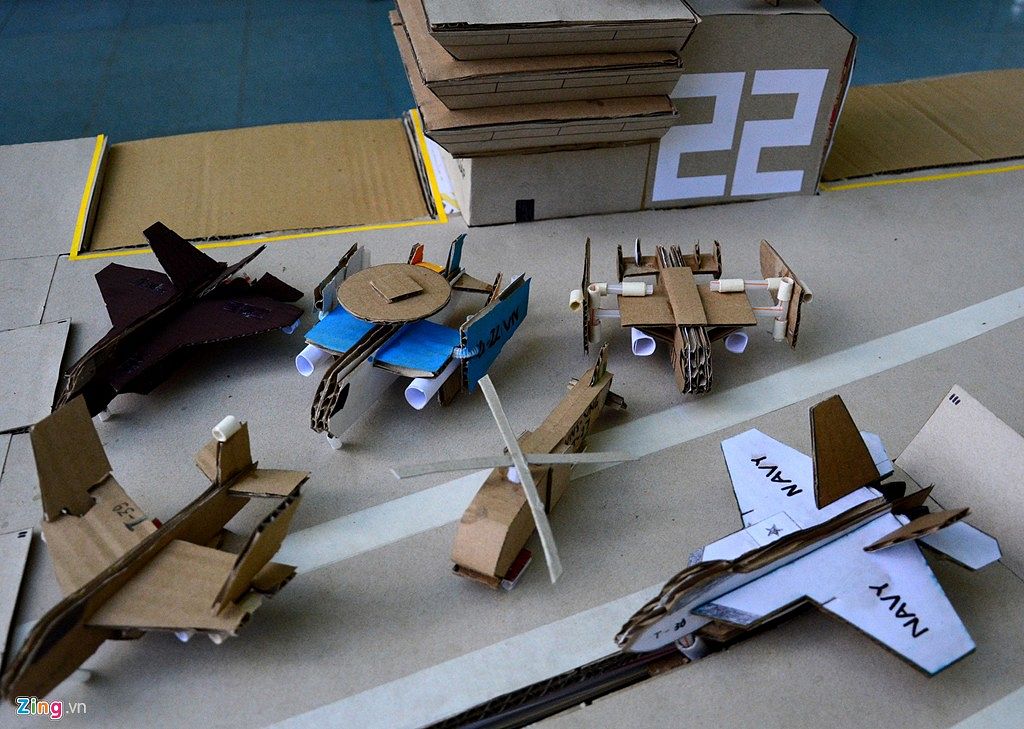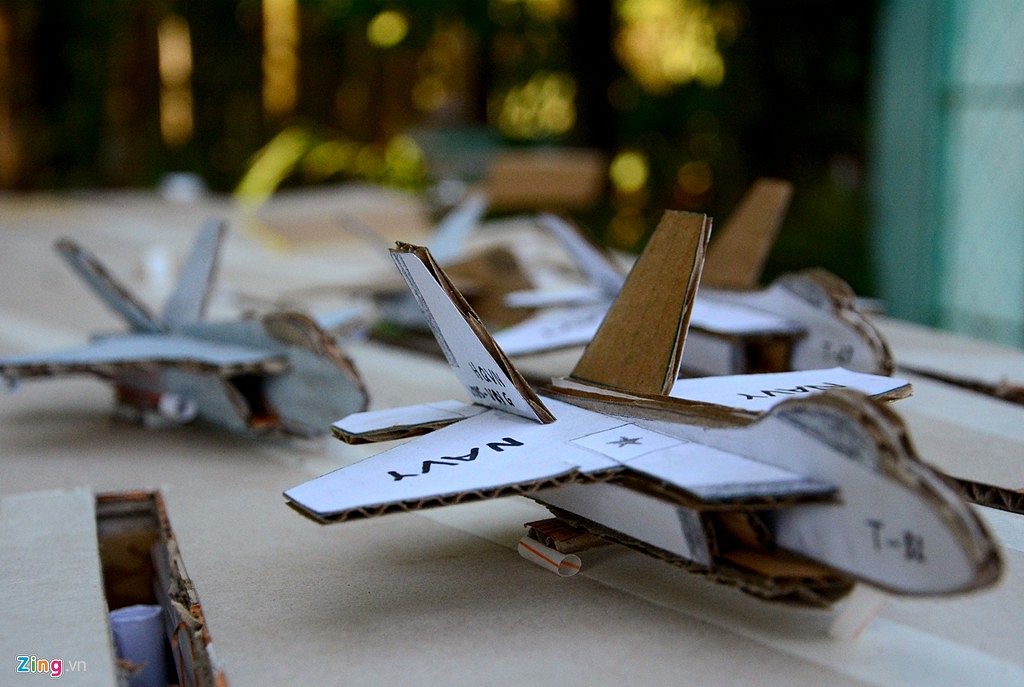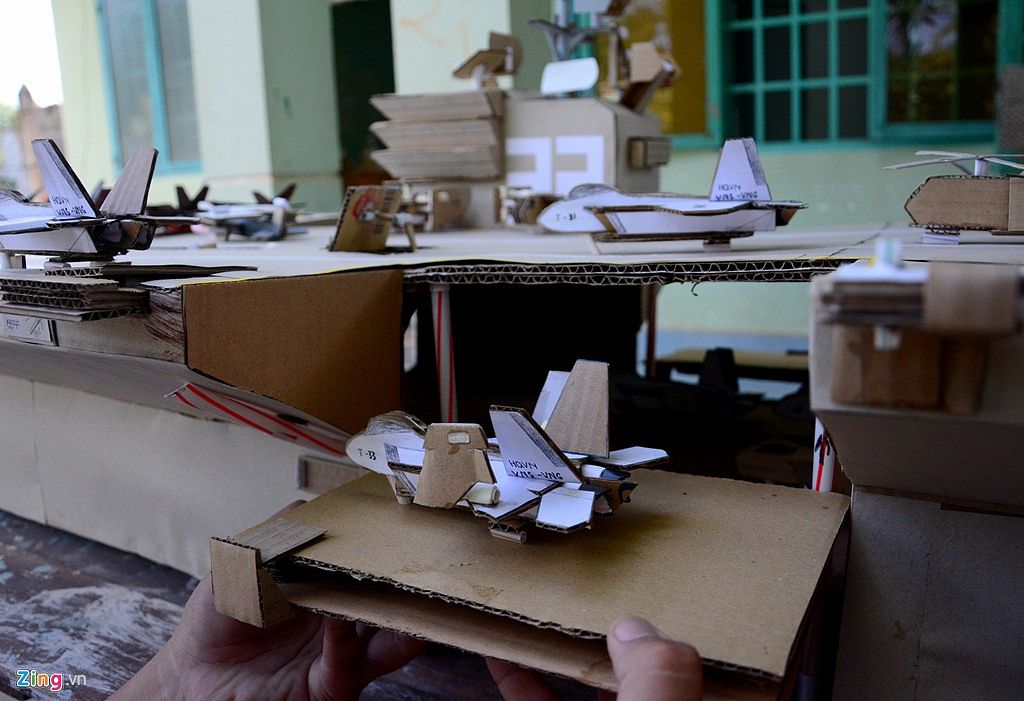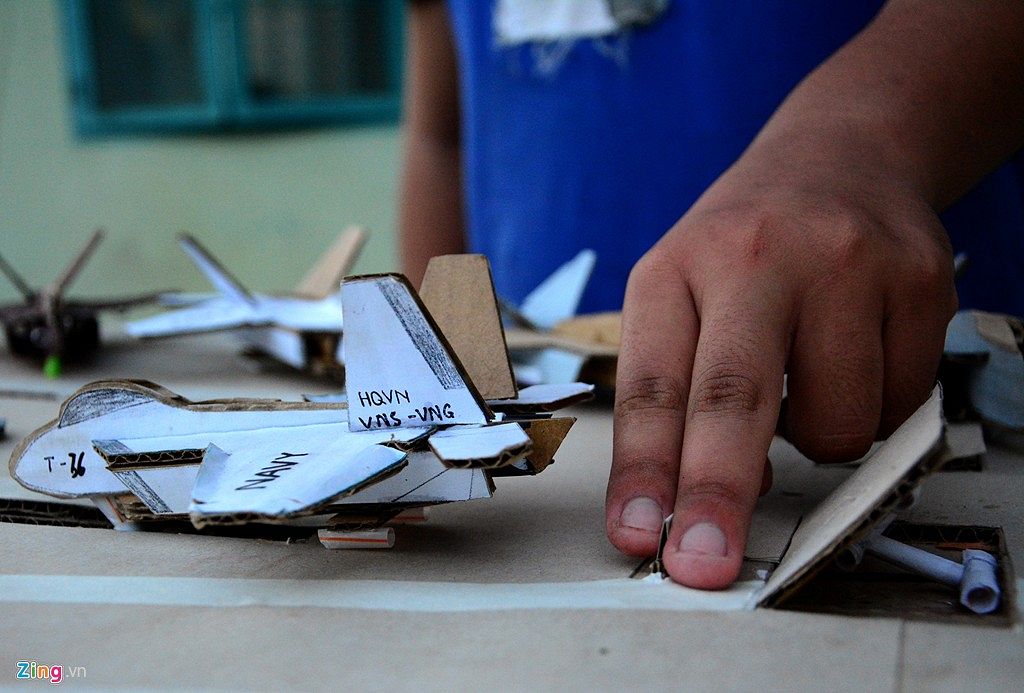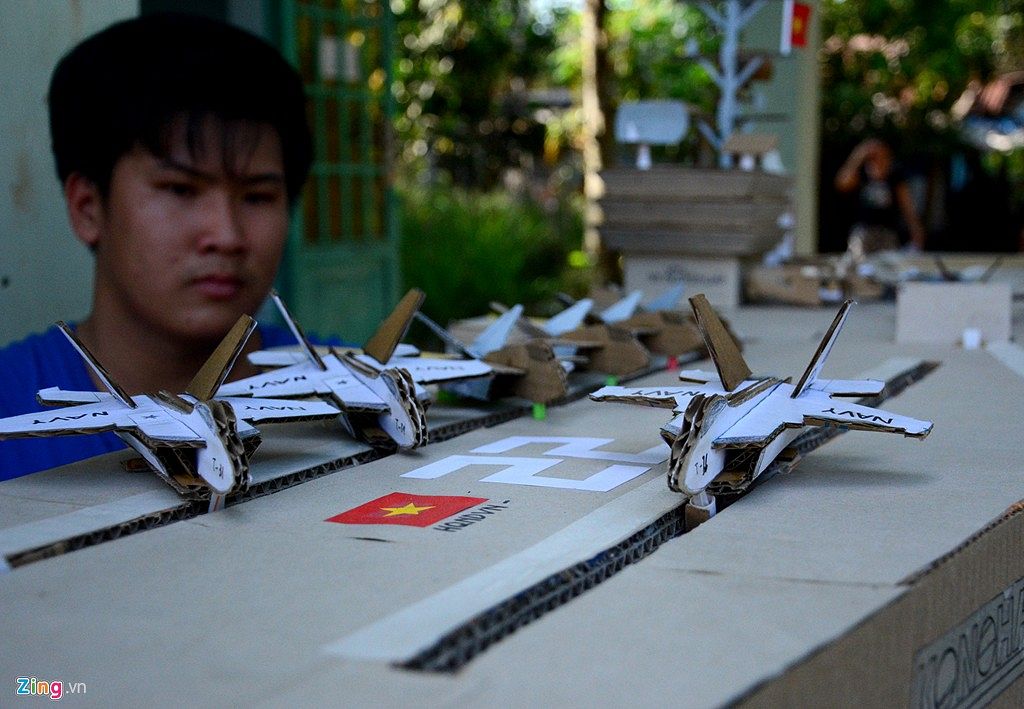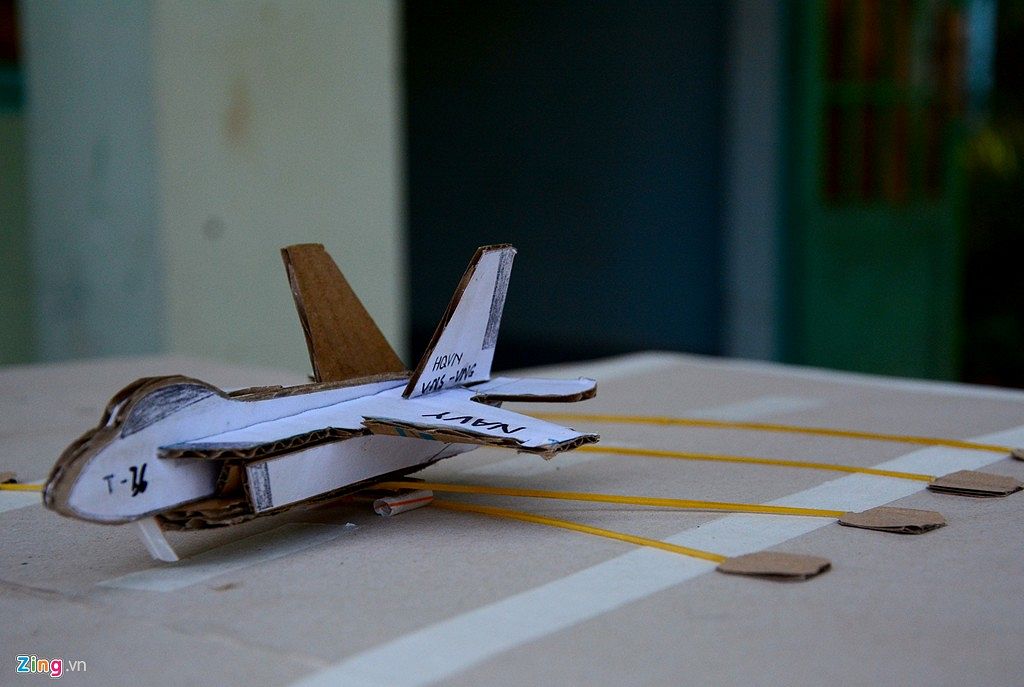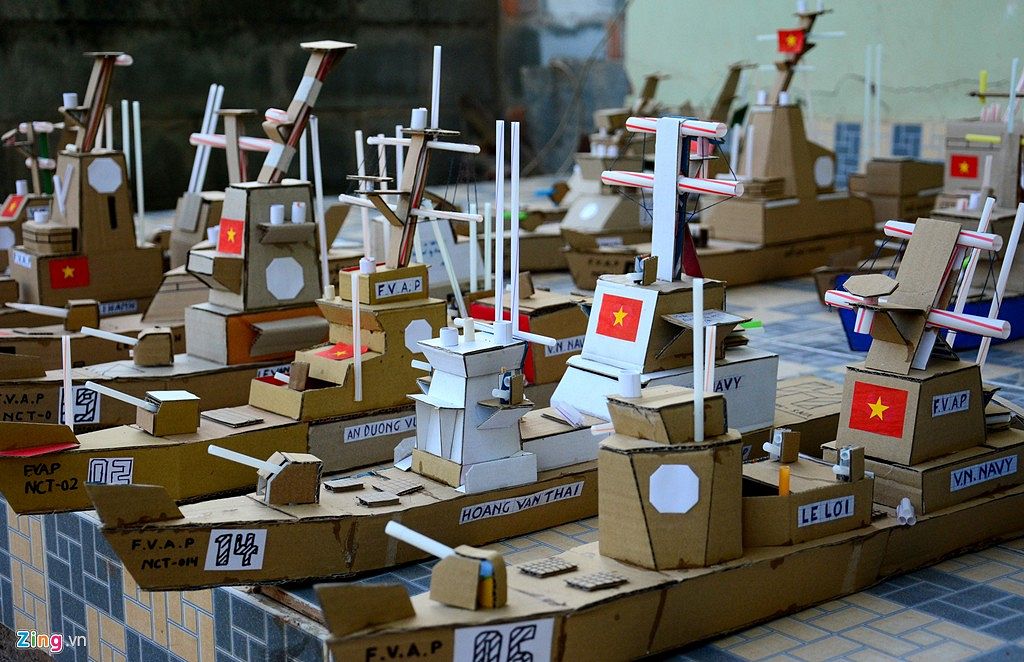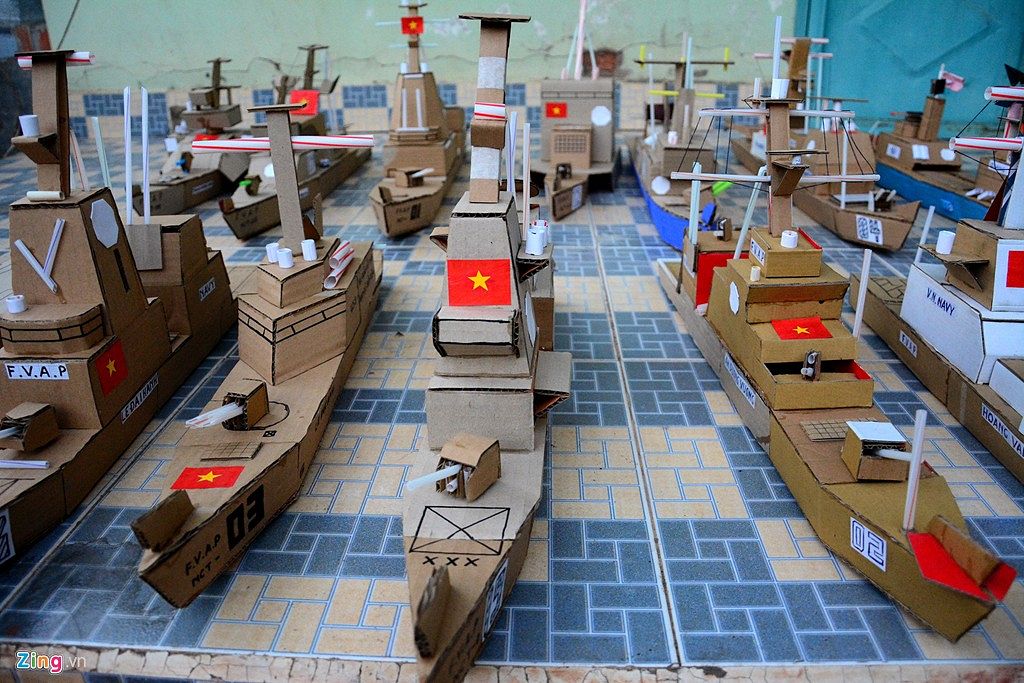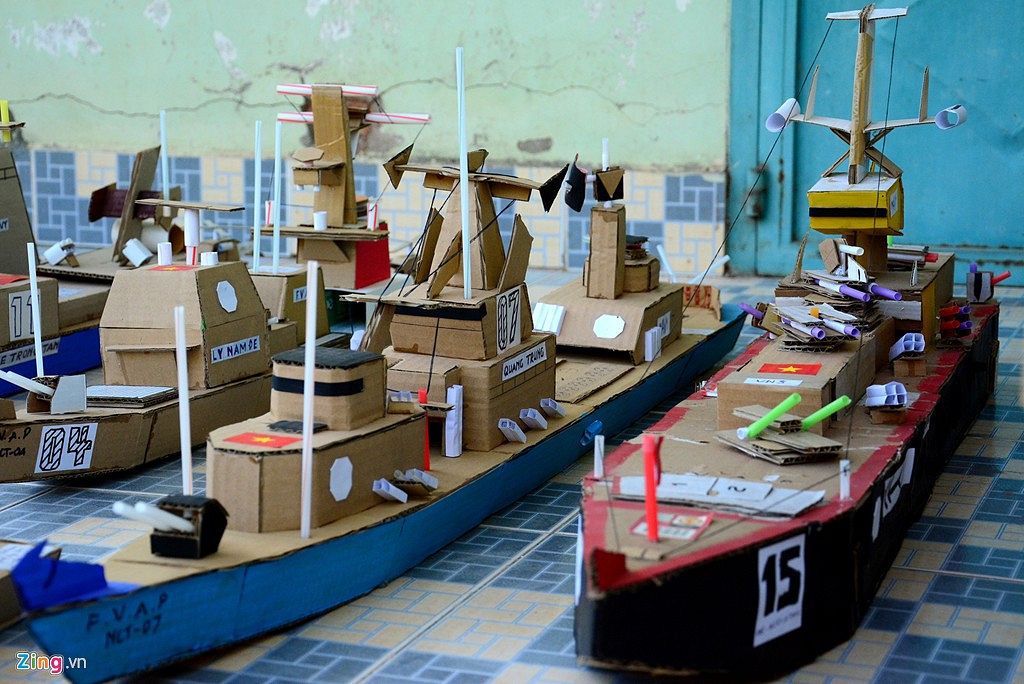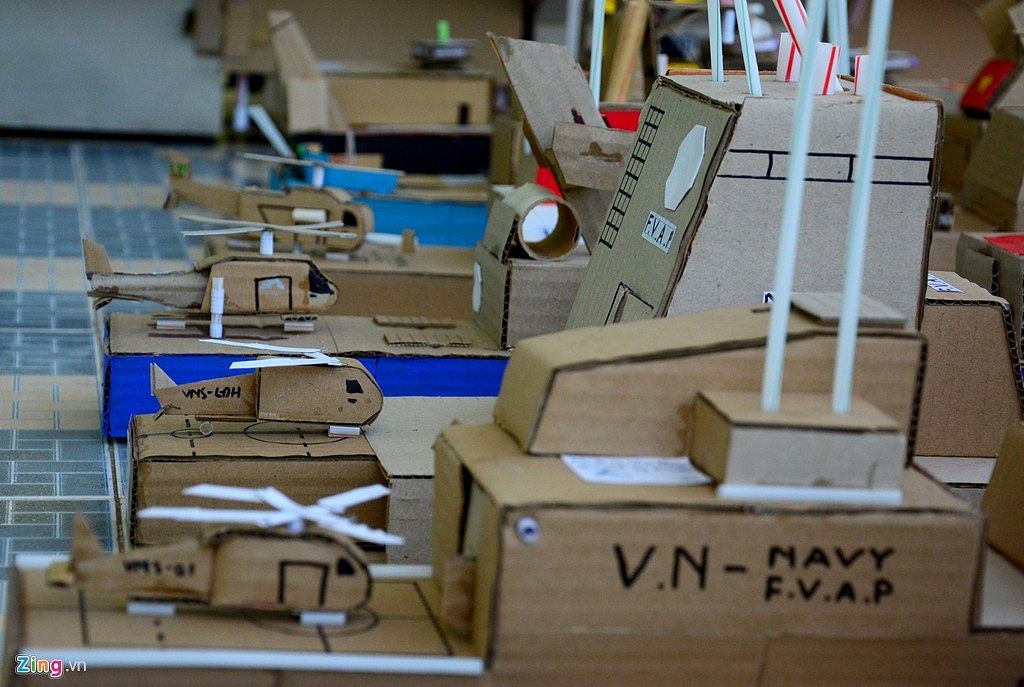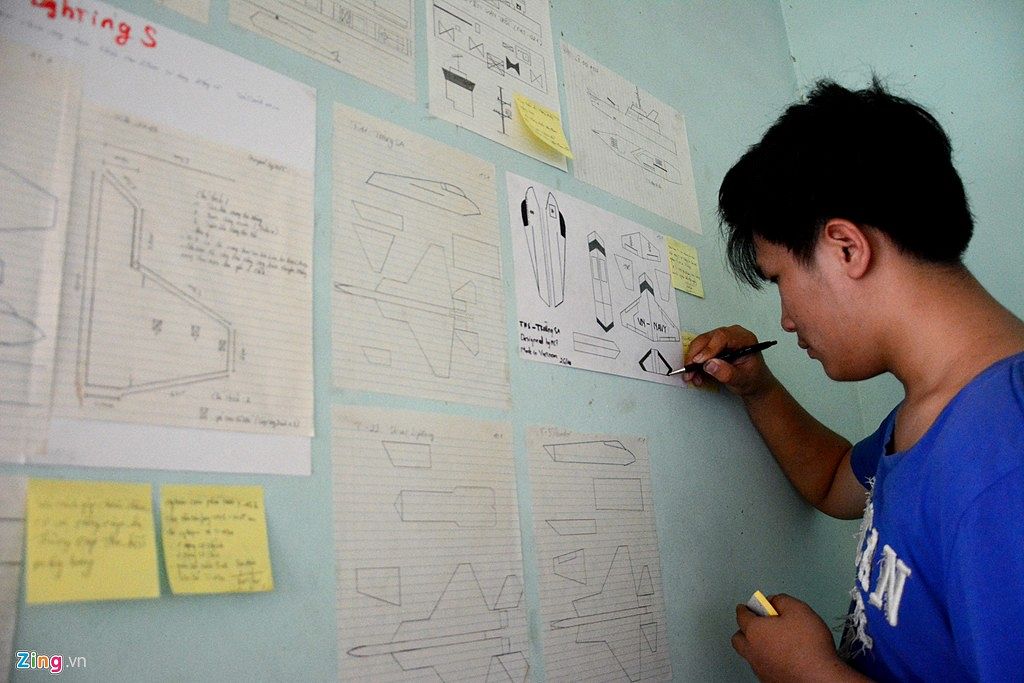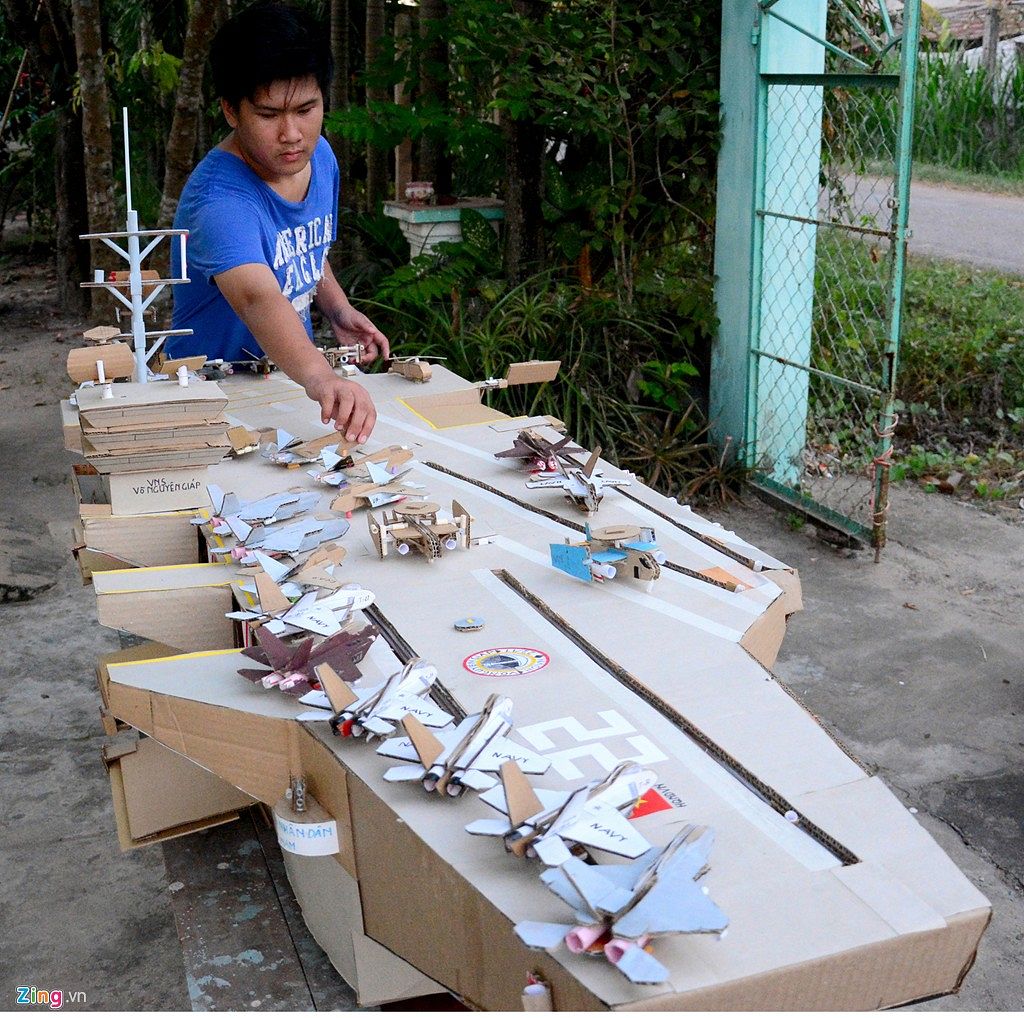 [Photos via Zing]
---

Related Articles:
---