"A Year with Thirteen Moons" is Rice Creative's tribute to Vietnam's cultural beliefs about numbers, dates and fortune.
From Tet holiday planning to wedding celebration dates, the waxing and waning of the moon has long played a major role in Vietnamese culture. Even though some may dismiss it purely as superstition, many businesses and households in the country continue to consult the lunar calendar whenever a big decision is on the line.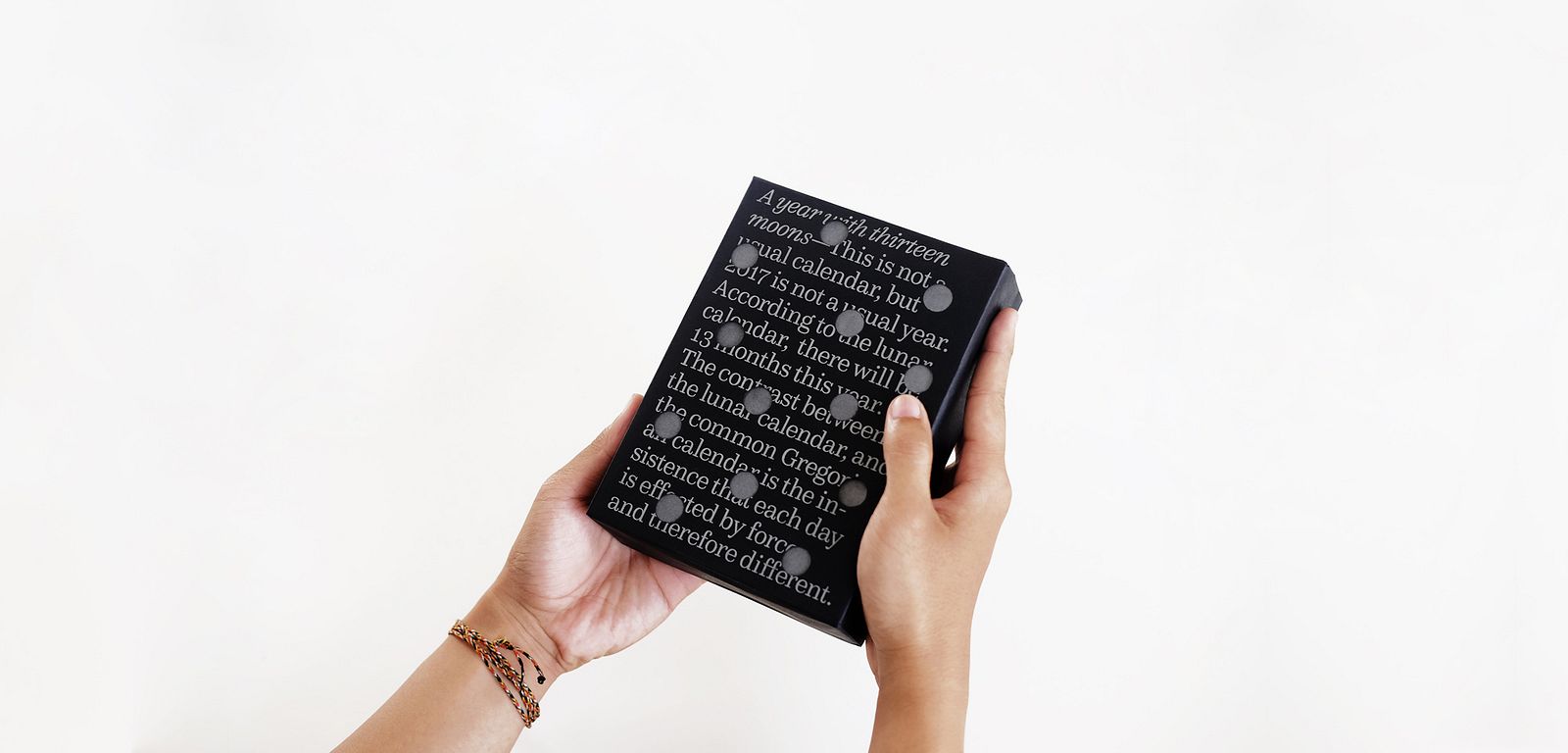 Rice Creative's project aims to honor that local tradition.
"We saw a lot of obvious connections about the ideas of time as a cultural discourse. The lunar calendar not only held important significances in Vietnamese culture, it also represented our own meta-inclination towards relations of past-present-future," Cong Huynh, the designer of the project, told Saigoneer via email.
The black pages of the "A Year with Thirteen Moons" calendar display large silver numbers inspired by vintage typography books that the team recovered from the streets of Saigon.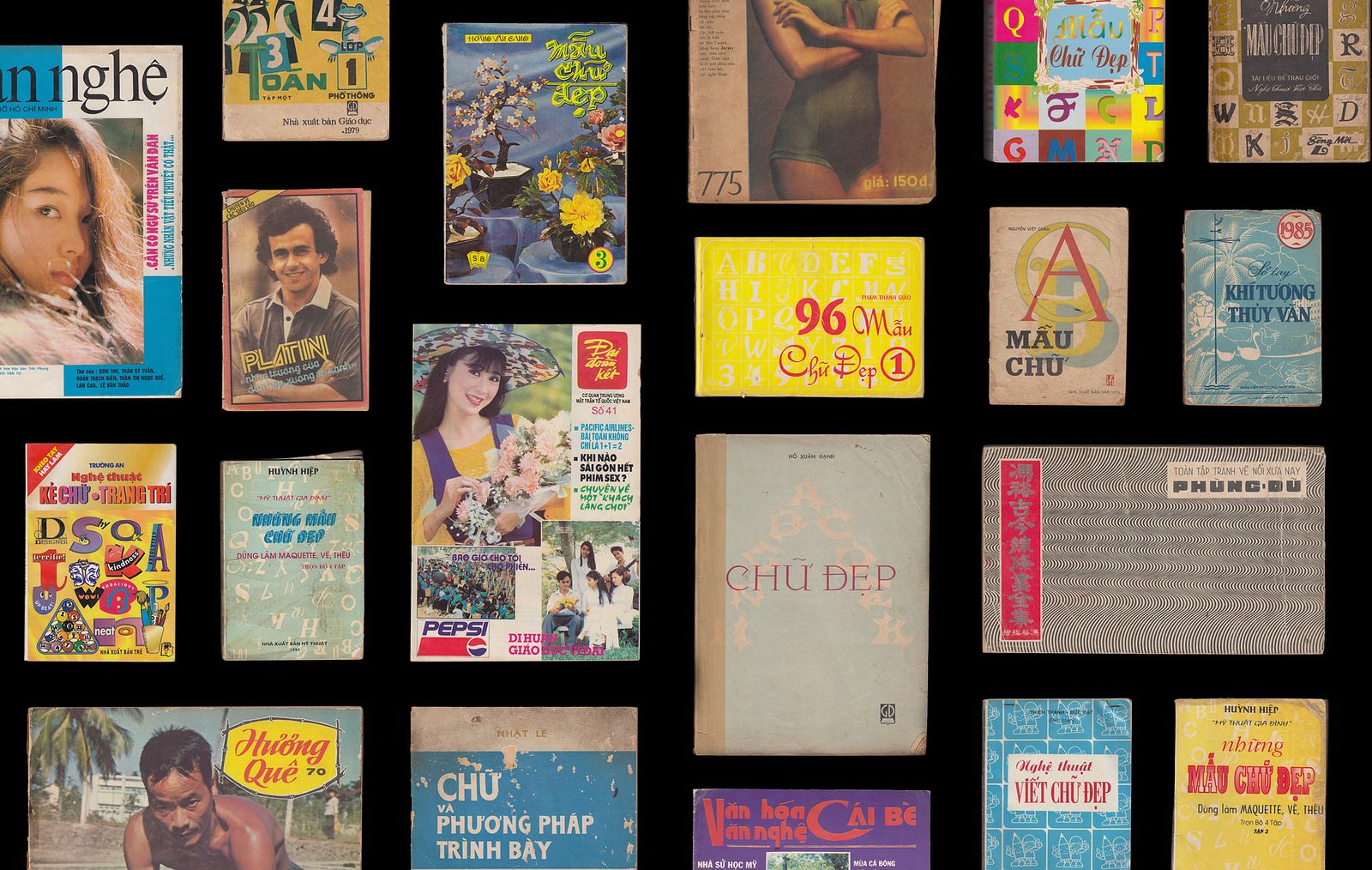 "These books are basically covered with unique and mesmerizing letterform [that], in a lot of ways, were now lost relics from a particular time in [the] Vietnamese past," Cong said.
Other than giờ hoàng đạo, the lucky hours of the day, some entries of the calendar also advise you on what to do on a given date.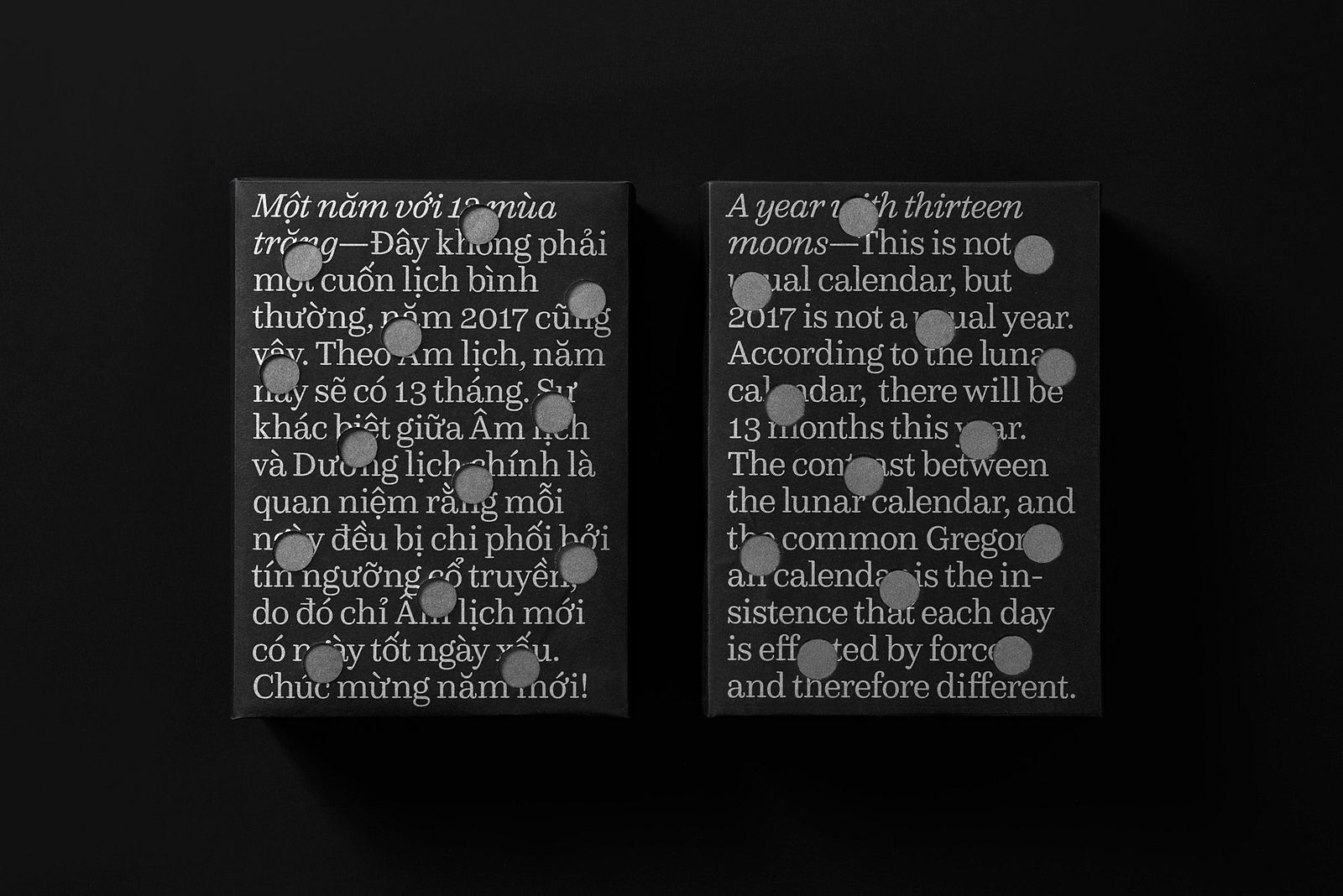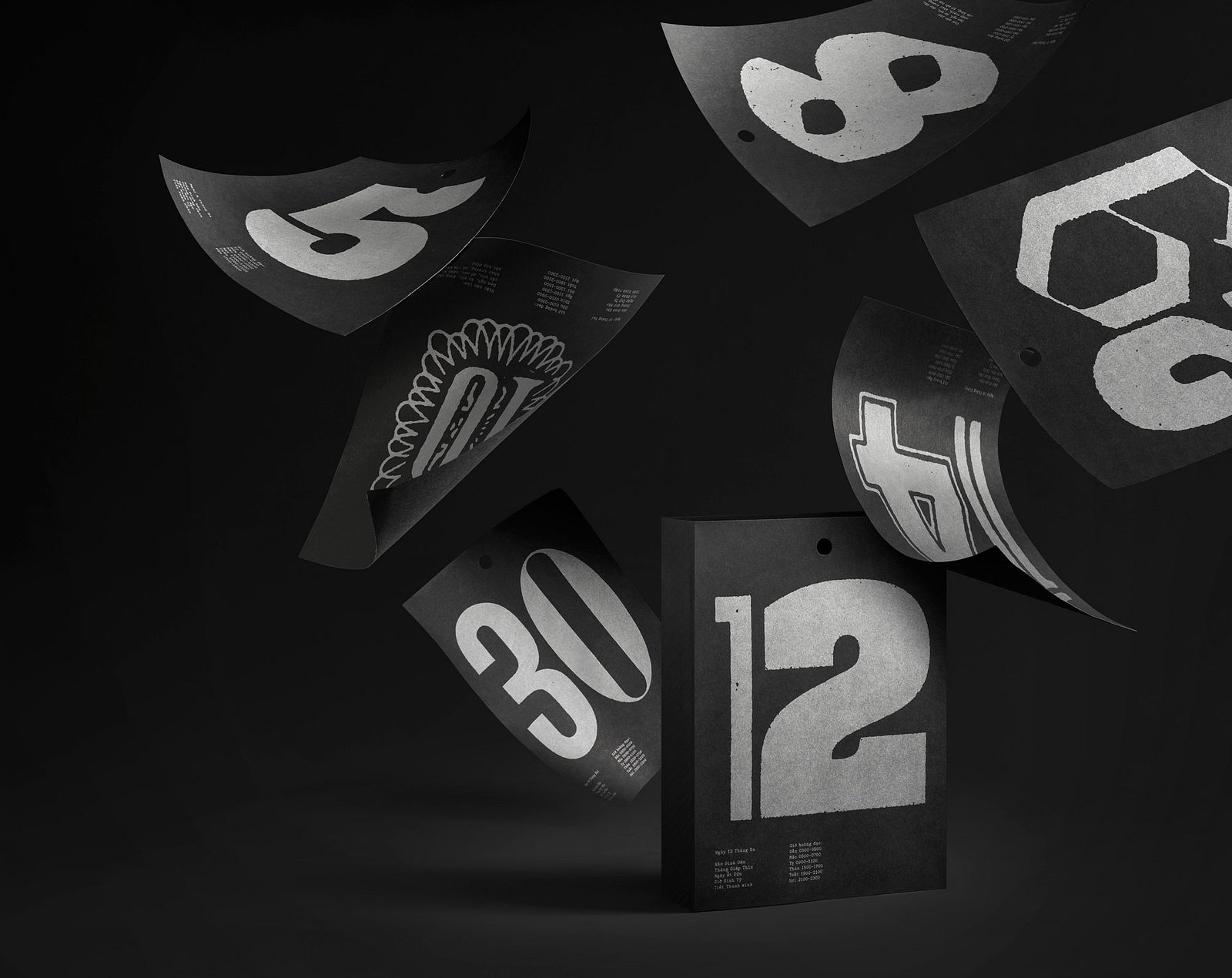 ---

Related Articles
---