SPRMRKT, an upscale Singaporean shopping market and restaurant, is spending more than two months showcasing Vietnamese culture through food, art and design.
From January 8 to March 20, each of SPRMRKT's (pronounced Supermarket) three shopping and dining venues are highlighting unique Vietnamese brands like Farmers Tea, Soul Coffee, Saigon Artbook, and One4One lip balms and soaps. Every day their executive chef, Joseph Yeo, and his culinary team are serving Vietnamese mainstays like bánh mì and spring rolls.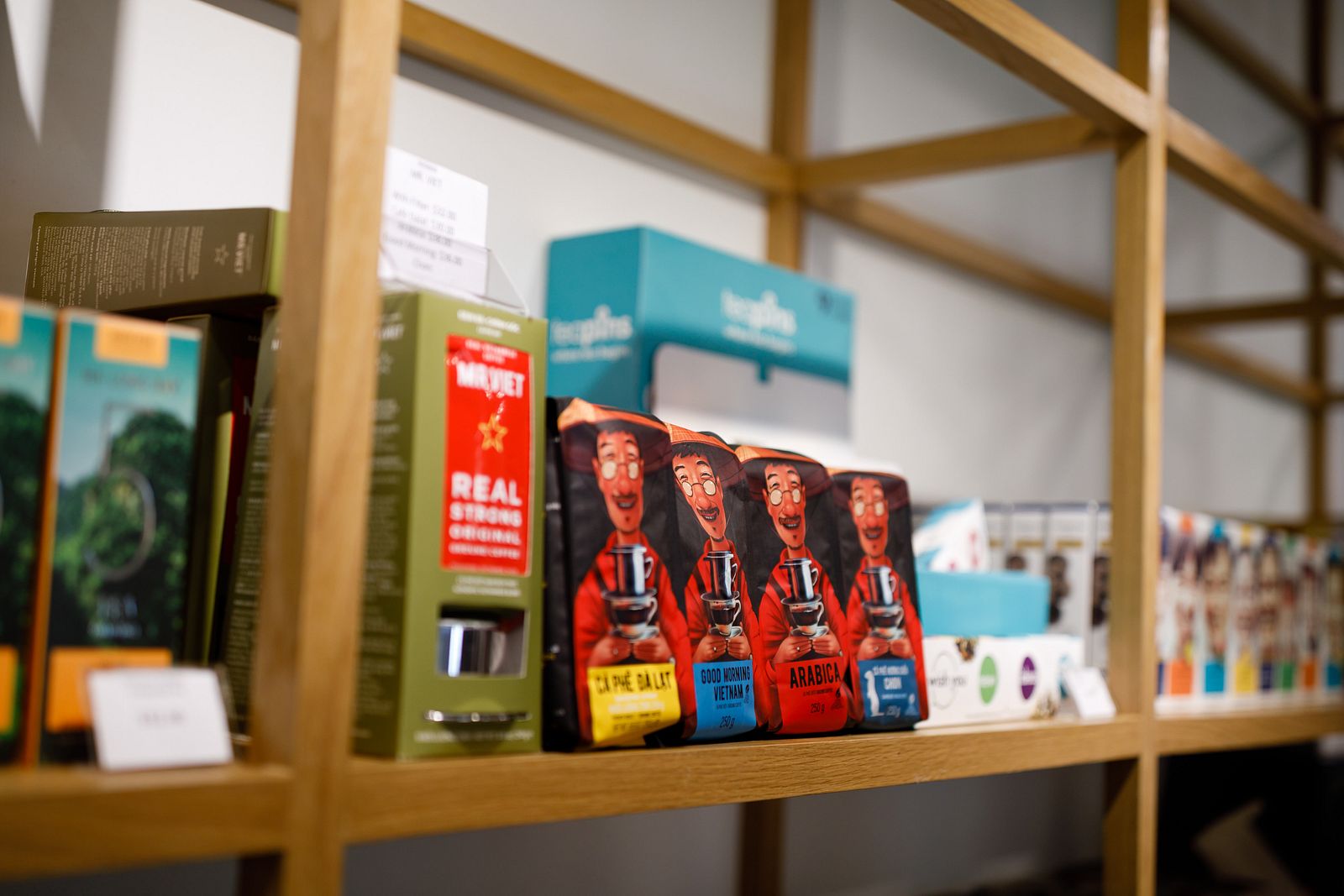 During the showcase's run, SPRMRKT will also host several events led by Vietnamese brand ambassadors. On January 26, Pasteur Street Brewing Company's master brewer will host a workshop on craft beer with Vietnamese canapés and on February 3, the co-founder of MAROU Chocolate, Samuel Maruta, will lead a special tasting of chocolate and wine pairings.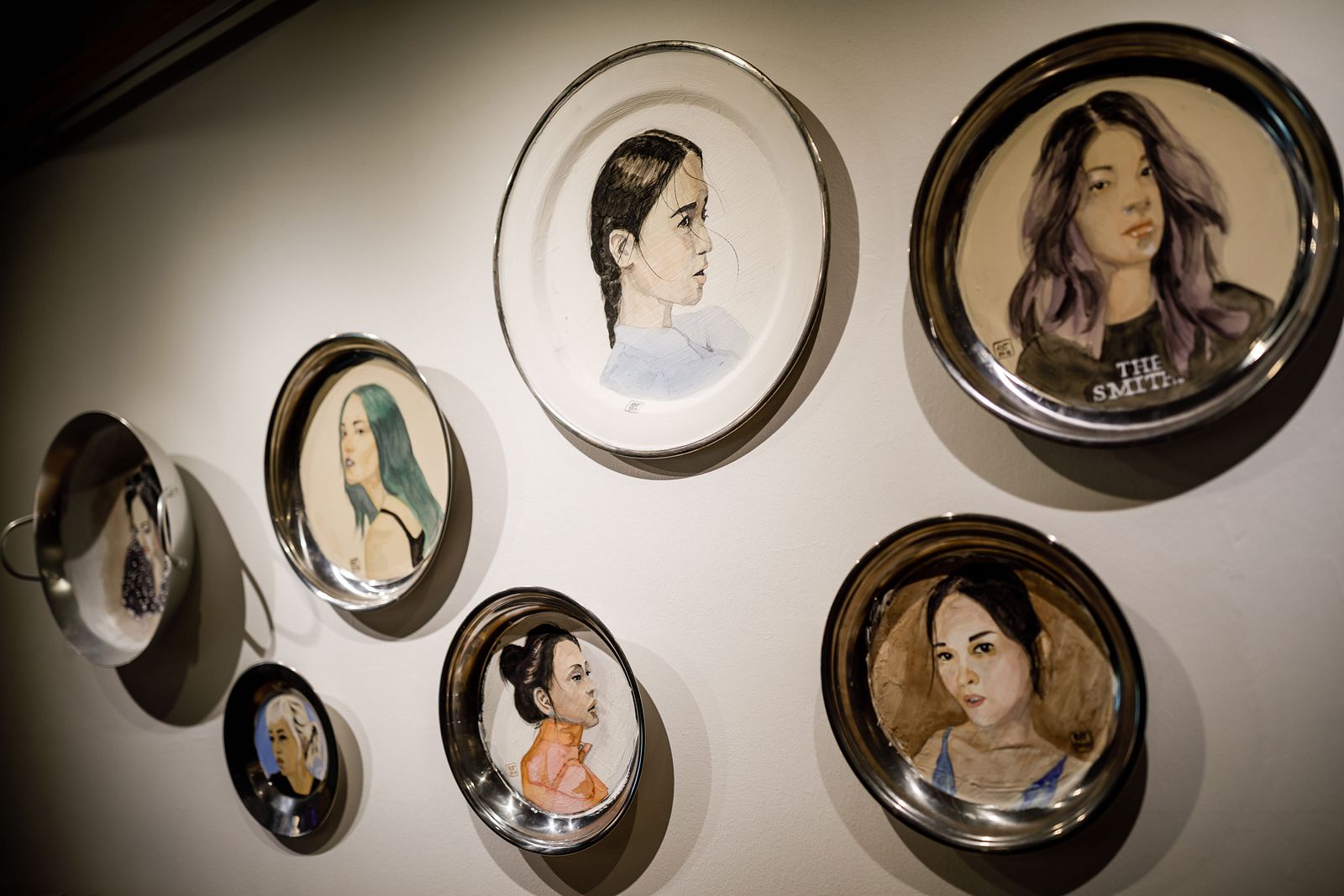 Vietnam-based artist Richard Streitmatter-Tran's work has also been on display since the January 11 opening of the showcase. His series features watercolor paintings of women on metal plates and serving trays typically used for preparing, cooking and serving food. The contemporary female portraits investigate identity and conventional notions of gender roles in Saigon homes.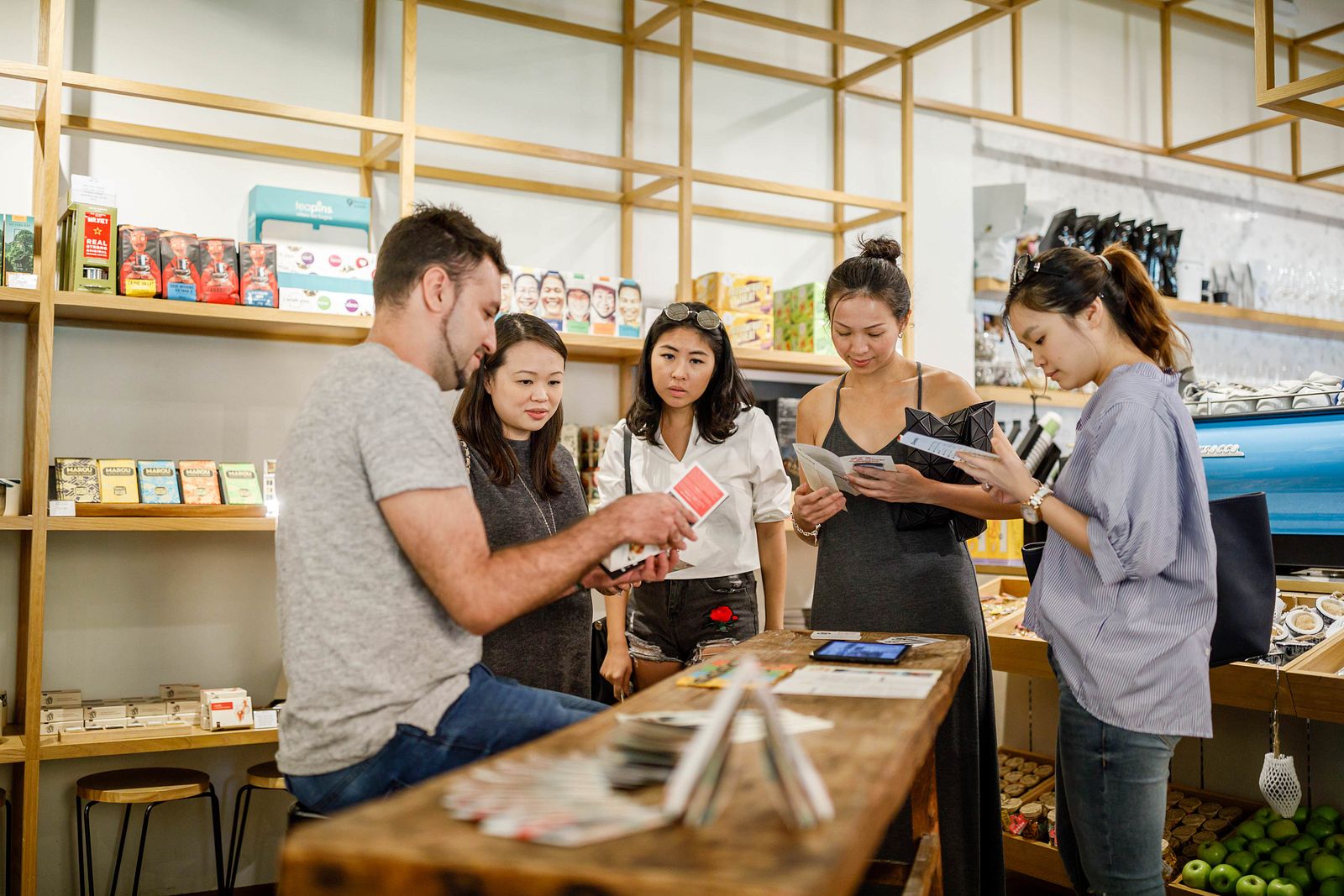 Saigoneer's co-founder Alberto Prieto was on location on January 20 and 21 to introduce people to Saigon's many wonders. He distributed exclusive "48 hours in Saigon" itineraries and a map of the website's favorite Hẻm Gems. Behind the area where Prieto spoke with guests, Saigoneer videos were projected on the wall. A playlist of Vietnam's trendiest musical acts, curated by Saigoneer staff, also played in the background.
The cultural showcase is the first of a planned series of annual highlights of different Southeast Asian nations. SPRMRKT's founder, Sue-Shan Quek, explained to Saigoneer in an email that Vietnam was selected as the first country: "because of the positive responses we got from the Vietnamese partners we approached. They've been amazing to work with and we're really fortunate to have them on board." She praised the brands' openness to new ideas and flexibility.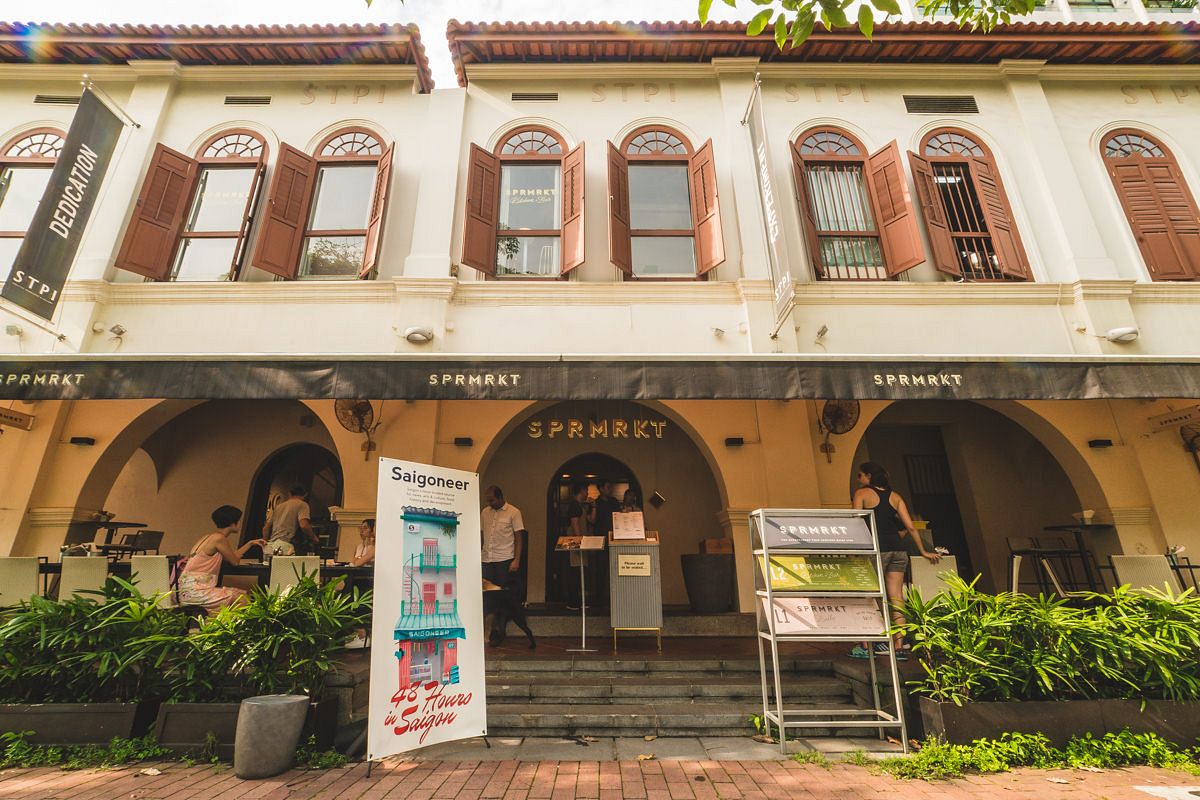 SPRMRKT opened its doors in 2012 with the goal of changing how people experience shopping markets. Visitors can enjoy a full meal before browsing a curated selection of local and international produce, products and artwork. They have expanded beyond a single shop, adding a second location, as well as a kitchen and bar that provides more well-rounded dining opportunities. Quek says: "Our hopes for SPRMRKT is to become the ideal Southeast Asian destination for both locals and visitors to come to for their daily meal while discovering something new, to be at the forefront for our suppliers to showcase their brand and stories to the rest of the world."
SPRMRKT Vietnam: A Cultural Showcase will be on display from now until March 20. Click here for more details on the event.
---

Related Articles:
---