On the afternoon of September 28, 300 bikers on approximately 200 bikes took to Saigon's Streets in formal attire in support of charity.
The Distinguished Gentleman's Ride was inspired by an image of a smartly-attired gentleman on a classic motorcycle. The first ride, which took place in 2012, was all about having a bit of fun with like-minded, well-dressed souls. It captured the imaginations of custom classic motorcycle riders everywhere, and was held in 64 cities around the world.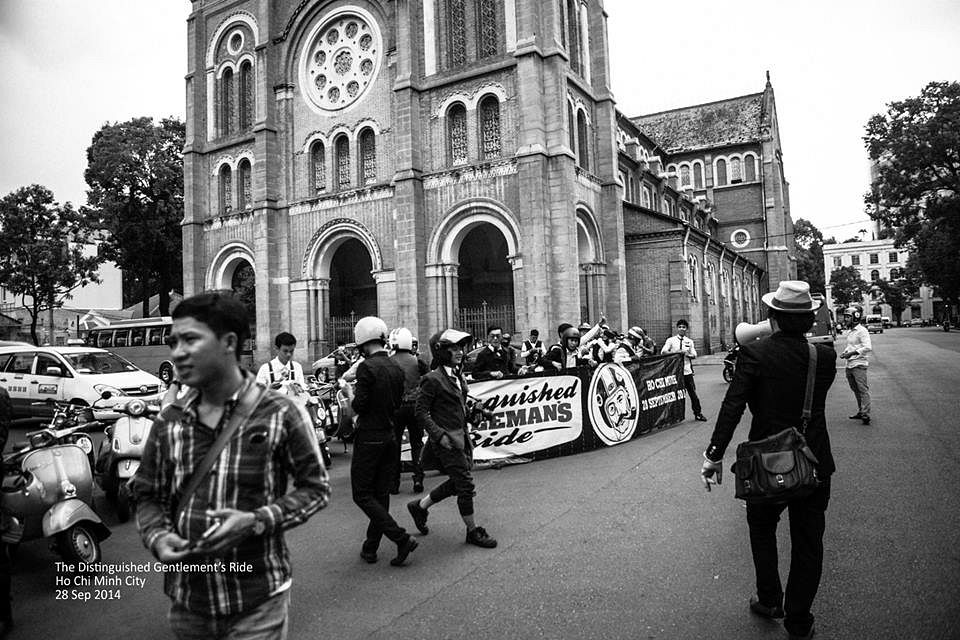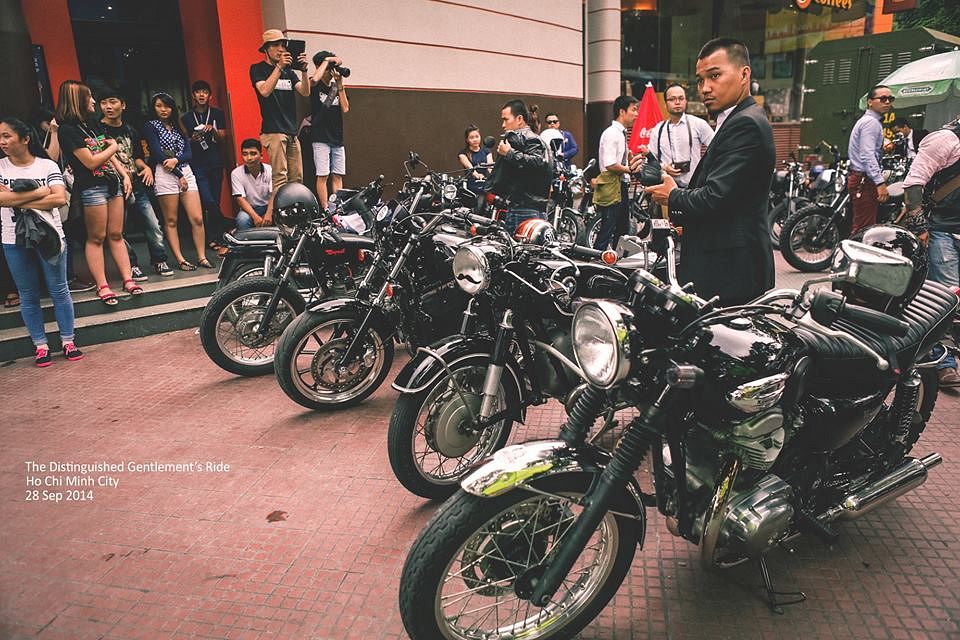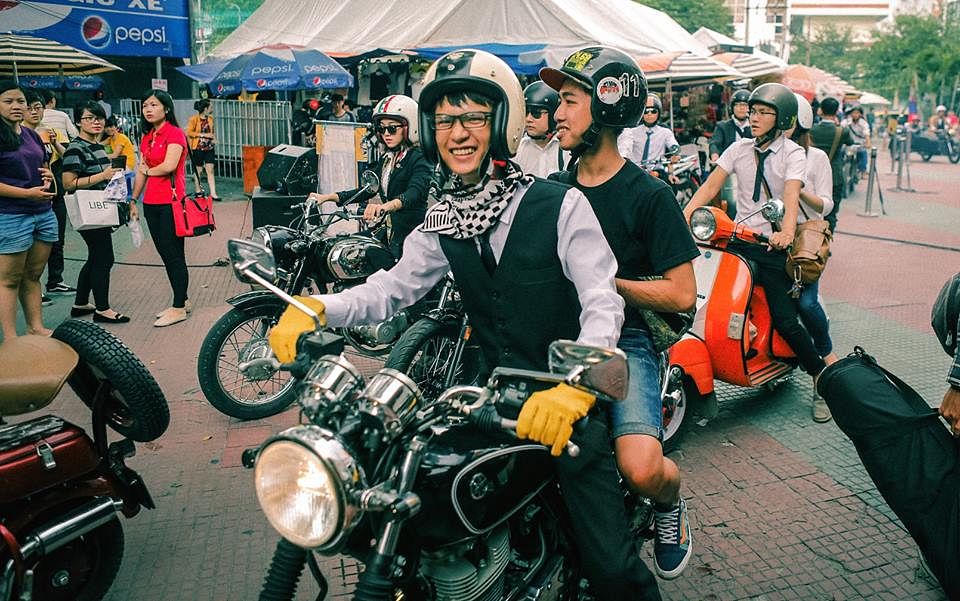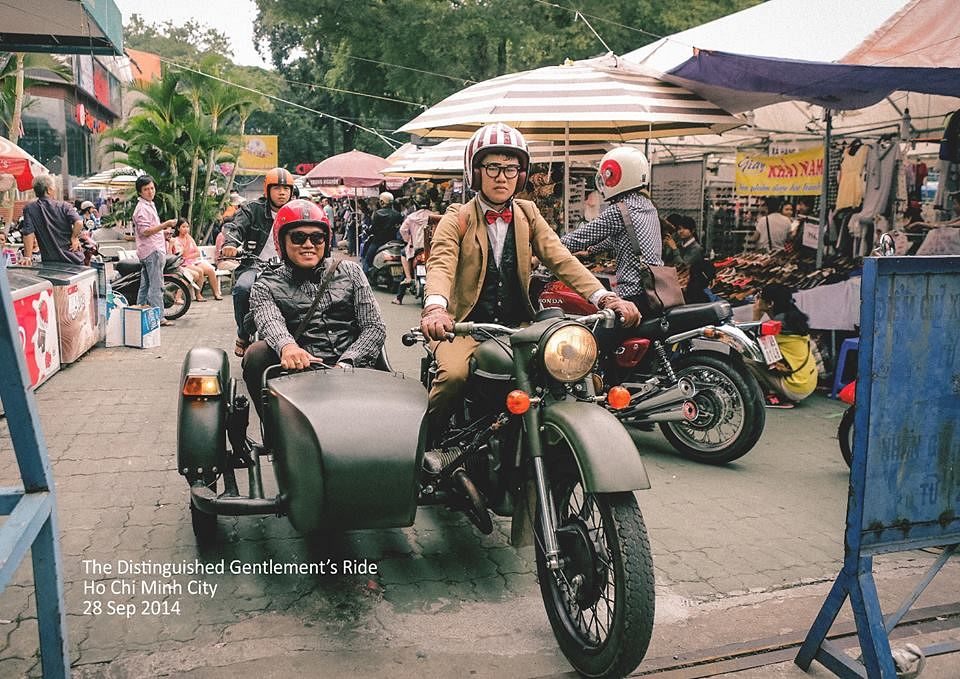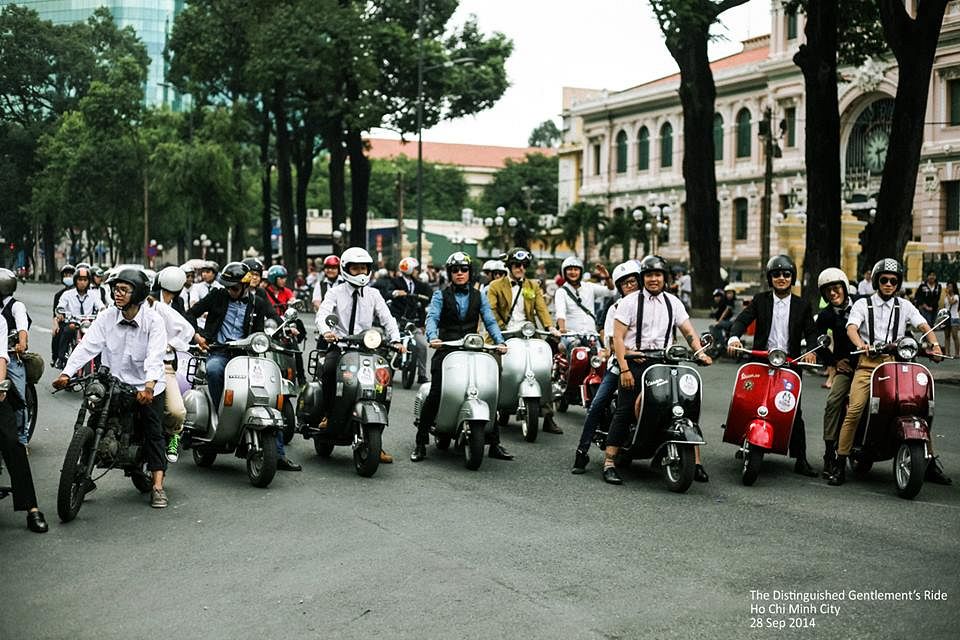 The massive success of that first event inspired the organizers to use that goodwill to raise money for research for men's health. In 2013, over 11,000 participants in 145 cities around the world raised over $277,000 for prostate cancer research.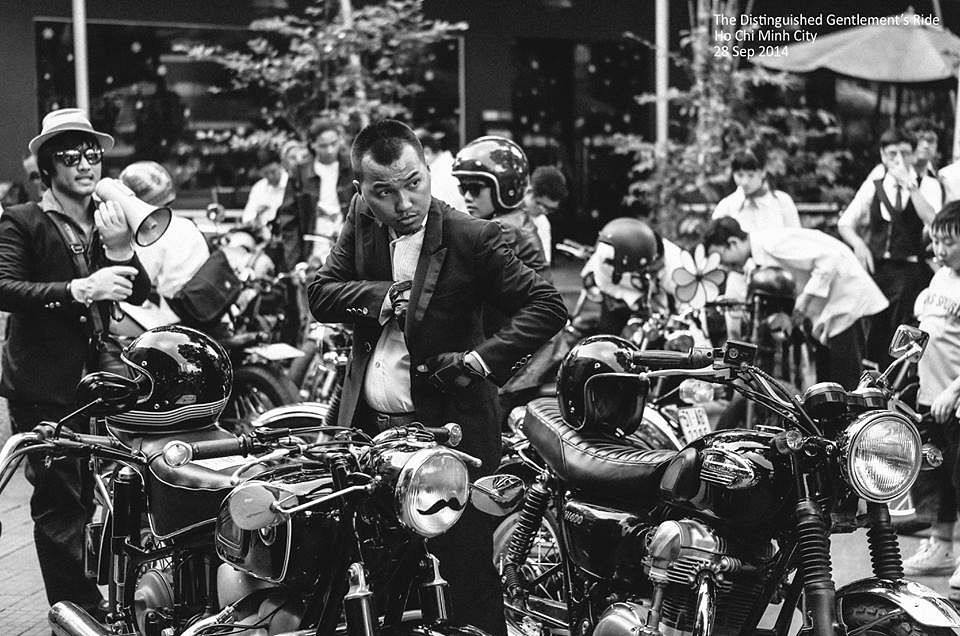 In 2014, all funds raised will go to the Prostate Cancer Foundation in the UK, USA and Australia, with a relevant men's health charity for Asia to be advised. The organizers estimated that this year over 16,000 participants in over 250 cities to straddle the saddle in the name of men's health.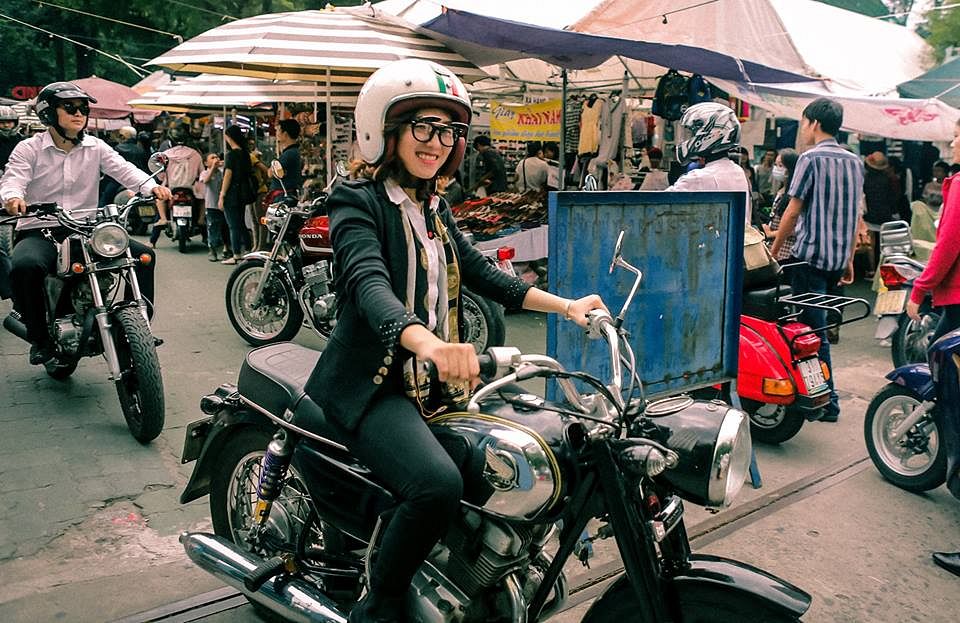 Their goal this year was to raise $1 million, "Because we enjoy the finer things in life. And prostate cancer is not one of them," said the organizers.