Over at his excellent blog, Rusty Compass, Mark Boyer argues that it may be time to close the firing ranges at the Củ Chi.
In his opinion, the tunnels should be celebrated for their remarkable story, one that sees "a poorly equipped guerrilla army to humble a super-power," but that like any site which witnessed the horrors of war, it deserves a certain amount of respect.
The firing range, where one can fire off rounds on M16s and AK47s has become "a major drawcard and a big money spinner" for tourists, some of whom spend $200 on ammunition.
Boyer doesn't think this is the type of tourism Vietnam should be cultivating:
"The most jarring aspect of the Cu Chi tunnels visit though, is the firing range. It provides an all-too-real sound track as you wander around. But the firing range is completely out of place at a sight that should remember rather than celebrate, war.
The firing range has been part of the Cu Chi experience for as long as I can remember. Twenty five years ago it was a silly novelty dismissed as a quirk of a post-war, post-communist nation on a clumsy quest to build tourist numbers. And yes, I admit, I tried an AK back then.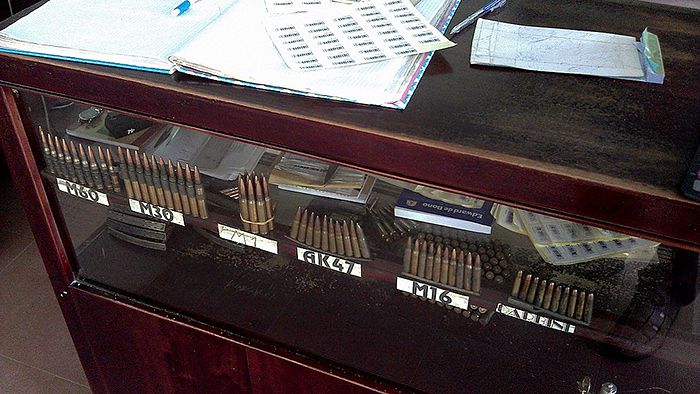 Vietnam has matured as a travel destination and a nation. The tunnel experience needs to mature as well - and provide a solemn, sophisticated historical account of the area and its story. The fact that travellers can experience the tunnels first hand is great. I'm not suggesting it needs to feel like a cemetery - but there should be some contemplation here.

The firing range makes a mockery of the place. It's lowest common denominator tourism."
What say you, Saigoneers? Is the firing range an innocent tourist attraction or a black eye for Vietnam's tourism industry?
[Rusty Compass // Top image via Charles Roffey]