A group of Vietnamese illustrators has created a collection of colorful artwork inspired by the architecture of modern Vietnamese cities.
Kín Illustration recently compiled an album of illustrations, part of a series called Vietnam Little Quarter (Khu phố nhỏ Việt Nam), which depicts different types of houses and businesses. According to a post on the Kín Illustration's Behance, the works were created after the group spent a month and a half wandering the streets and researching online for inspiration.
The collection is eclectic, featuring everything from the common 'tube' house to a pharmacy and a coffee shop. Even the corrugated tin slums which line some of Saigon's canals are featured, the bright, cheery colors of the illustration breathing life into a normally depressing scene.
According to Behance, the illustrators want to "show everybody that Vietnam also has a lot of interesting houses and [that they are] worth taking a look at when you travel to Vietnam someday!" The unique collection should even inspire residents to hit the street and take a closer look at their surroundings.
Kín Illustration was also the creative group behind the illustration collection of Vietnamese street carts that made the rounds on local social media a few months ago. Have a gander at the vibrant collection of Vietnam's houses below: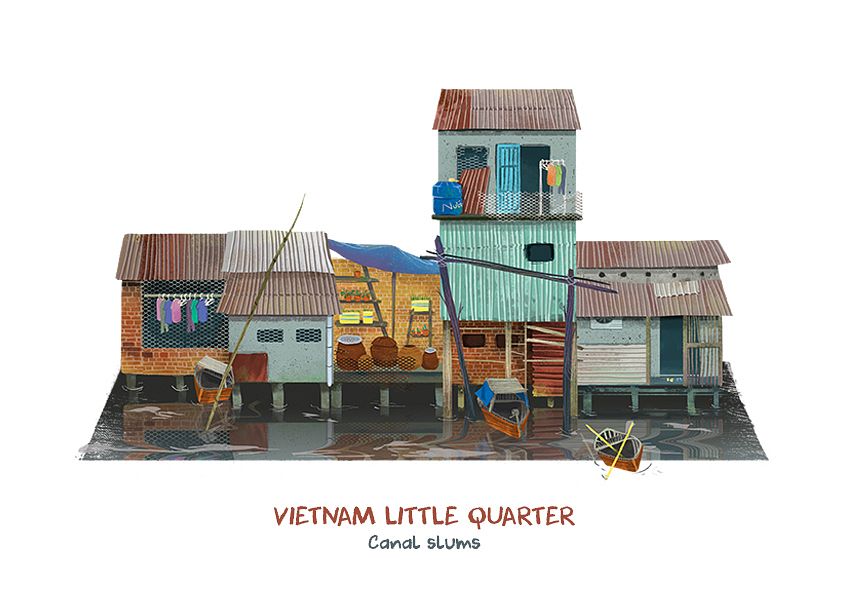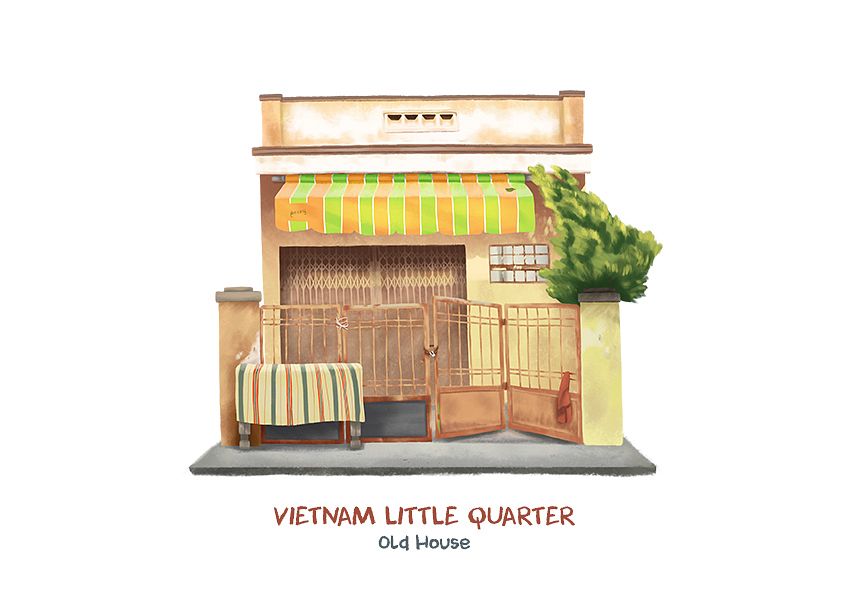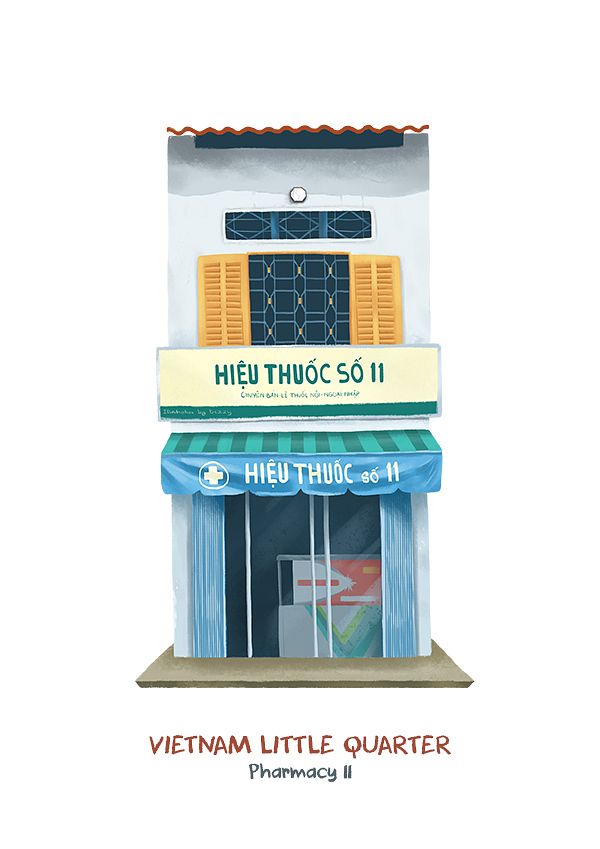 ---

Related Articles:
---