You may have noticed the quiet parking lot next to Diamond Plaza in District 1 that seems destined to become something more. This is the site of the proposed Lavenue Crown, one of the many victims of Vietnam's 2011 real estate crunch.
The project kicked-off back in 2010 but was halted when one of the main investors, Kinh Do Corporation (yes, the bakery) pulled out. As HCMC's property market heats up again, this project will inevitably be restarted in the not-so-distant future.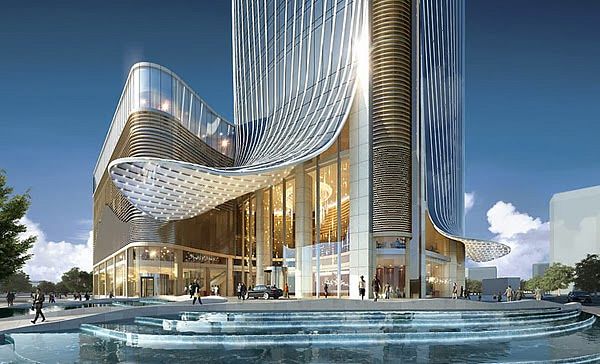 According to real estate site, REIC, plans call for a 36 story building comprised of mixed residential (210-240 units), retail (5,000 sqm) and 5-Star hotel accommodations (210-230 rooms), topped off with a sky-bar lounge and an infinity pool.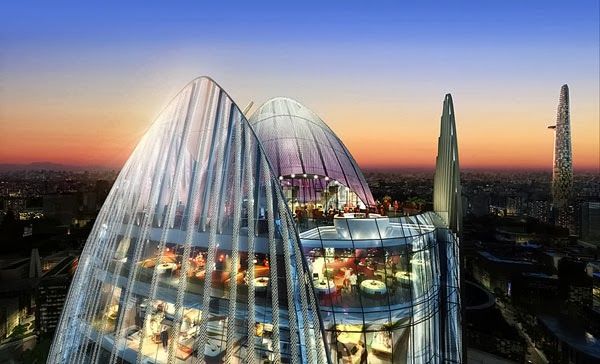 Like the Bitexco Tower, the building's design is based on Vietnam's national flower, the lotus, "considered one of four graceful plants signifying purity, commitment, optimism and grace."
The tower was designed by United Kingdom giant design consultant group - Atkins, with support of C&S design consultant - Arup and M&E design consultant - Aurecon.
While the renderings represent a nice alternative to the typical boxy, characterless designs that plague the city, Saigon historian Tim Doling notes that it came at the cost of one of Saigon's oldest buildings which housed the city's main museum. According to Tuoi Tre, an architect convinced the authorities that this building was a fairly recent "faux-colonial" structure and therefore had no real heritage value.
Sad.

[REIC]