This is Part 2 in our series, "Saigon's Airport Dilemma." To read Part 1, click here.
There are 2 competing solution to Saigon's airport dilemma – build Long Thanh or expand Tan Son Nhat, with each proposal enjoying strong support.
The first option appears to be favored by national authorities as the $8 billion project was approved by Prime Minister Nguyen Tan Dung in 2011. The plan calls for a 25,000 hectare airport located in Dong Nai's Long Thanh District, 40km from HCMC. The project is divided into 3 phases: Phase 1 (2014-2020) would have a capacity of 25 million passengers per year, Phase 2 (2020-2030) would raise capacity to 50 million and Phase 3 (after 2030) to 100 million.
In a recent report to the Prime Minister, Deputy minister Pham Quy Tieu pointed to other large cities that have placed their airports at a distance from the city center, "Most other countries build major airports 15-60 km away from the city center with a maximum travel time of 40-50 minutes from downtown," he wrote.
Perhaps out of self-interest and a desire to keep the airport within the city limits, the HCM City People's Committee and Tan Binh District's voters have voiced their disapproval of Long Thanh, suggesting that Tan Son Nhat be expanded instead. Critics feel that the money could be used more effectively elsewhere and that an adjacent golf course is a natural location for expansion:
"The transport ministry said it is difficult to expand the airport due to limited land, but that is unreasonable when 157 hectares of the airport's land has [recently] been used to build a golf course complex with hotels and restaurants," they wrote in the petition to lawmakers from HCMC.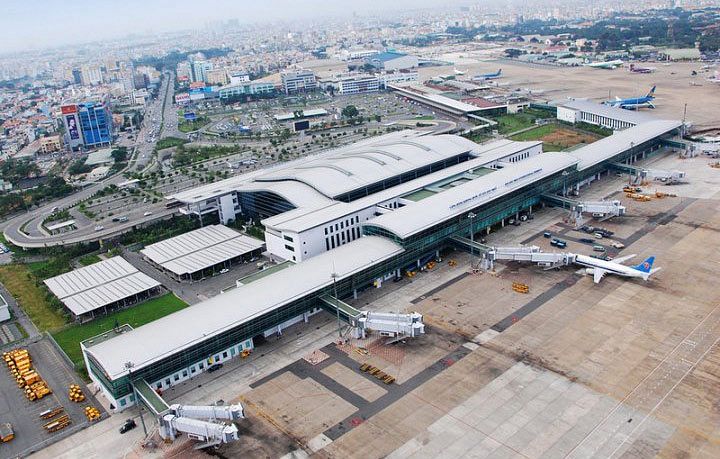 Nguyen Thien Tong, a lecturer at the HCMC Technology University, was concerned with the use ODA (official development assistance) money for the new airport, which would add to national debt:
"We will be unable to pay loans used to invest in ineffective projects. We can only borrow but our descendants will be unable to pay," he told Thanh Nien Newspaper.
Other critics, such as Nguyen Dang Diep, deputy director of the Agriculture Biotechnology Center, referenced other large public projects that have failed:
"[The government] should consider the lessons of major corruption scandals and Vietnam's many abandoned industrial parks before investing in the Long Thanh airport."
Those who support Long Thanh have said that Tan Son Nhat's location in the middle of Saigon's concrete jungle poses safety and environmental risks. Furthermore, according to the Long Thanh investor (so take this with a grain of salt), the capital for Long Thanh is estimated at about $7.8 billion compared to $9.1 billion for the expansion of Tan Son Nhat.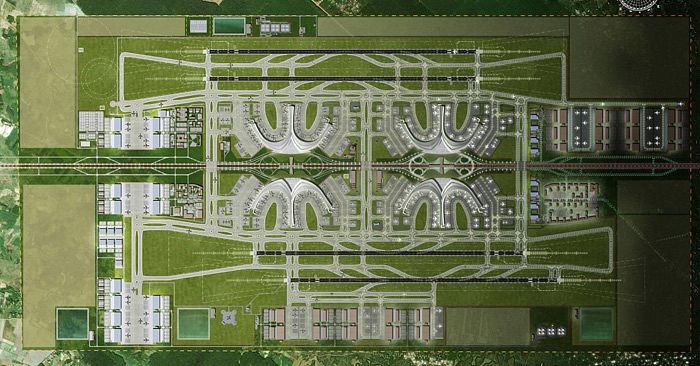 Like all projects in Vietnam, stated costs are usually a guide rather than an actual budget. As suggested by Tran Dinh Thu, if Tan Son Nhat were closed, it would open a large swath of valuable land in the city.
However, the Ministry of Defense, which manages more than 50% of the airport's land hasn't announced plans to relocate so even if civilian facilities were moved elsewhere, the airport could continue to serve a military function.
Lack of consensus appears to be benefiting opponents of Long Thanh. Last month, the Japanese government announced that it would withhold funding for the airport due to local disagreements.
While a solution seems far off, it's clear that without a compromise, neither the new airport nor an expansion to Tan Son Nhat will move forward.