A 700,000-square-meter dragon-shaped building will remain a futuristic fantasy in the capital's Tây Hồ area, but it might be fun to indulge in its flashy design for a moment. The structure, meant to house central ministries and supporting branches, was once submitted to Hanoi officials to be considered for a revamp competition.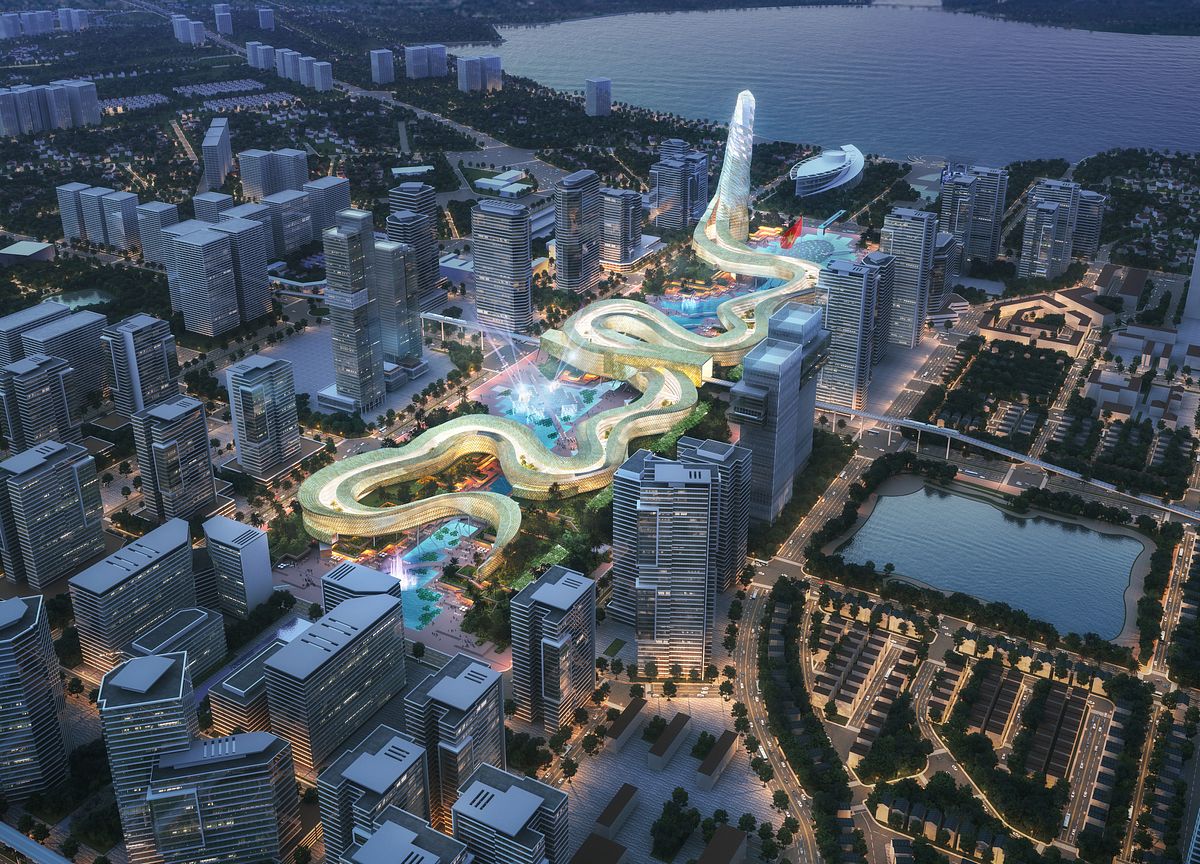 Dreamed up by UAE-based Dewan Architects + Engineers in coordination with TTA, the Dragon Tower draws inspiration from Sa Pa's terraced rice fields and Nha Trang's Cô Tiên Mountain with elevated offices in the shape of a dragon and a reservoir that floods during the city's rainy season. The dragon's rising head in the form of the area's highest tower would serve as a grand entrance for ministers, dignitaries and foreign guests. With connections to the city's rail system, the design plan also contains shops, restaurants and public spaces, including a nursery, library, and a learning center.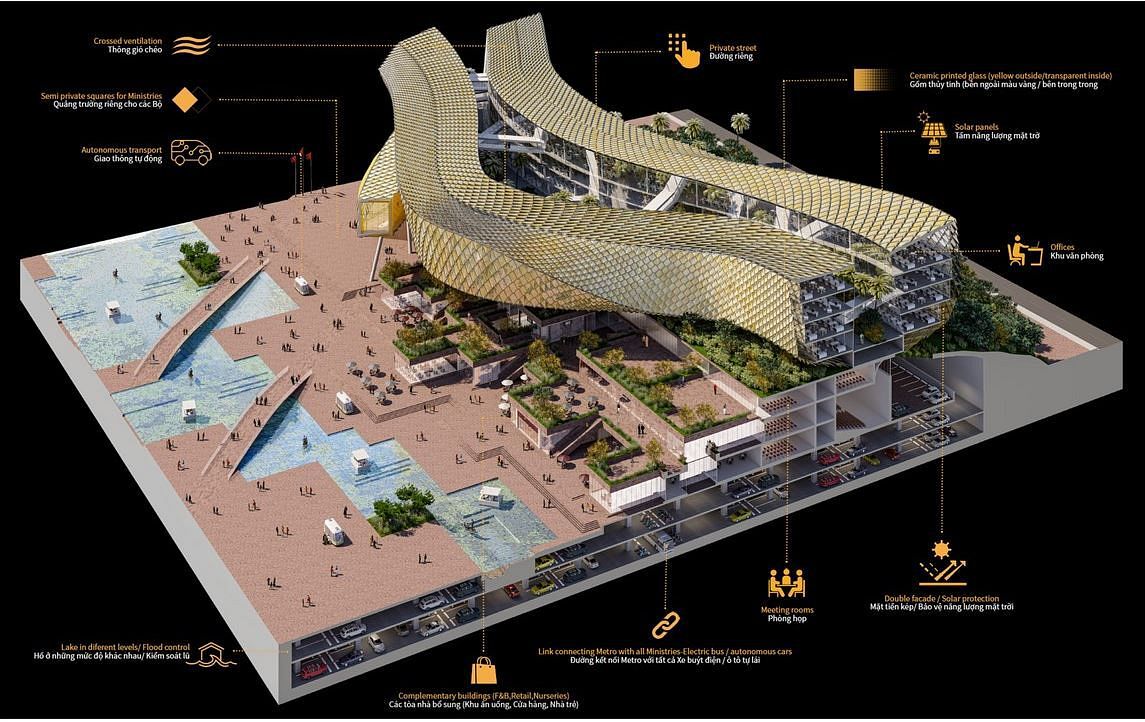 Despite it catching the attention of netizens on the heels of a gold medal for mixed-media design at the recent 2022 Global Architecture & Design Awards, Hanoi authorities confirmed that there's no plan to turn this into a reality. Trần Ngọc Chính, Chairman of the Vietnam Urban Development Planning Association as well as head of the selection committee for an urban-planning contest for the ministries, clarified that the Dragon Tower was one of 15 proposals put forth during a 2021 competition to decide the new design for the central ministries headquarters, but it did not advance beyond the first round of considerations for numerous reasons. According to Chính, the committee determined that a dragon design does not properly symbolize the area; no one in Vietnam builds structures of that length; and it does not respond to the region's climate, or adequately consider energy needs.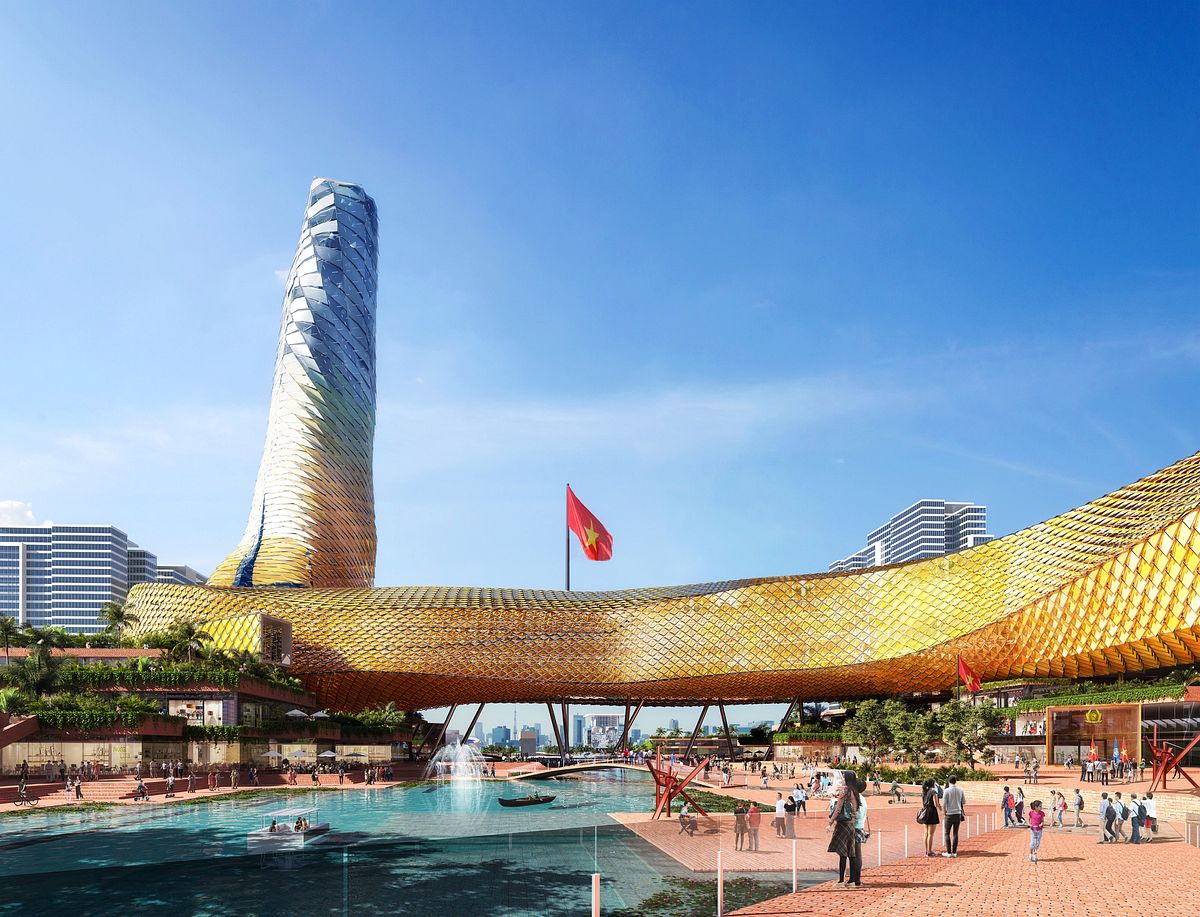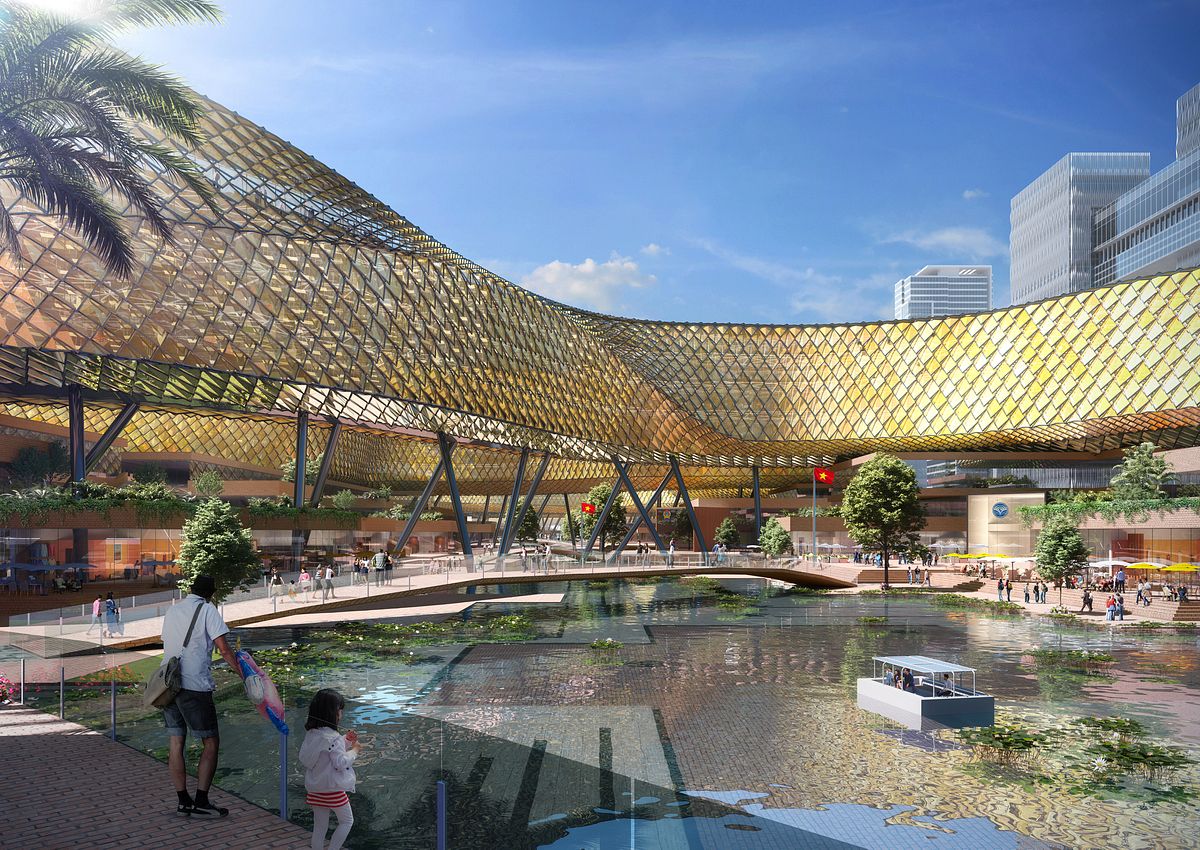 Chairman Chính noted that while the designers of the plan can do with it what they please, including entering it in global contests, he wants to make clear that it is not suitable for Hanoi and not under construction. He stressed that media outlets should be careful in how they describe the plan so as not to give readers the wrong impression. Architecture experts have also cautioned against placing importance on contests that are often nothing more than paid advertising operations with no foundations in architectural integrity or knowledge.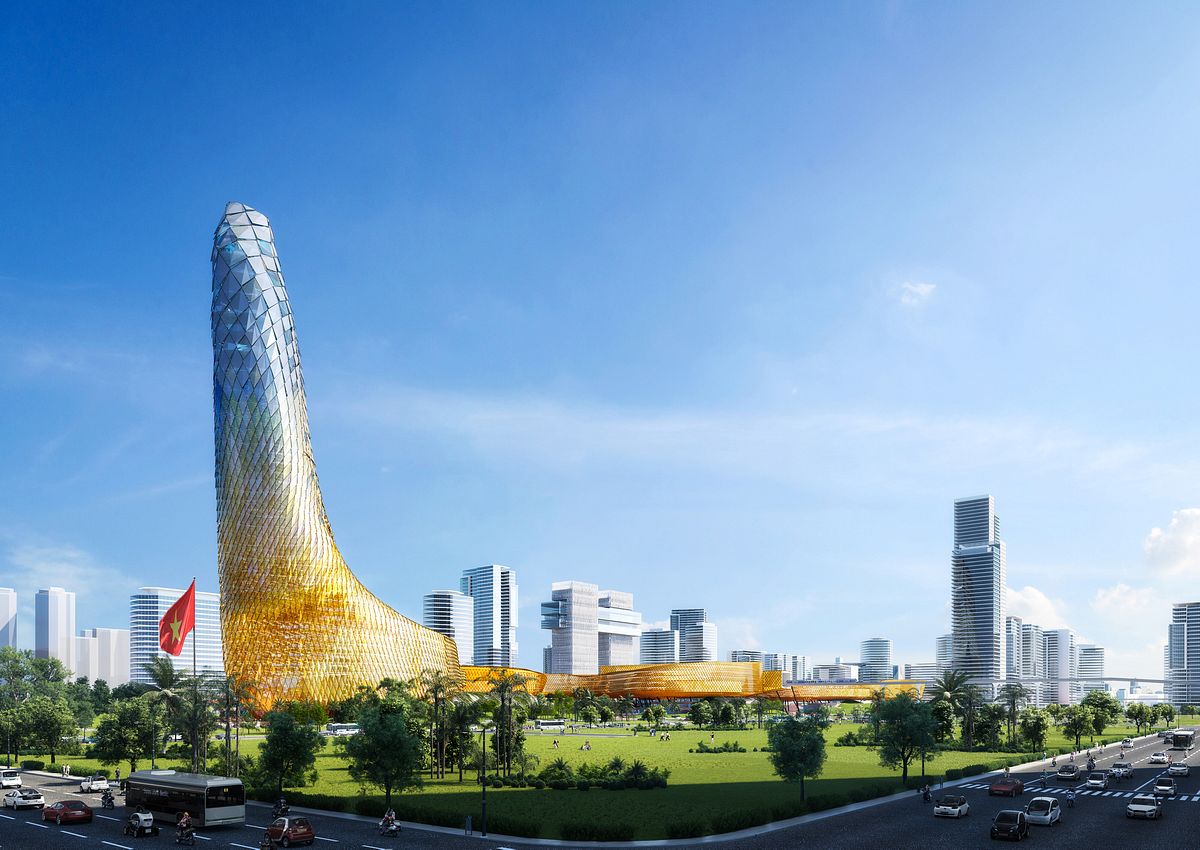 While the grandiose building is nothing more than concept art at this point, it's interesting to imagine its existence, alongside other ill-fated ideas like West Lake's floating opera house.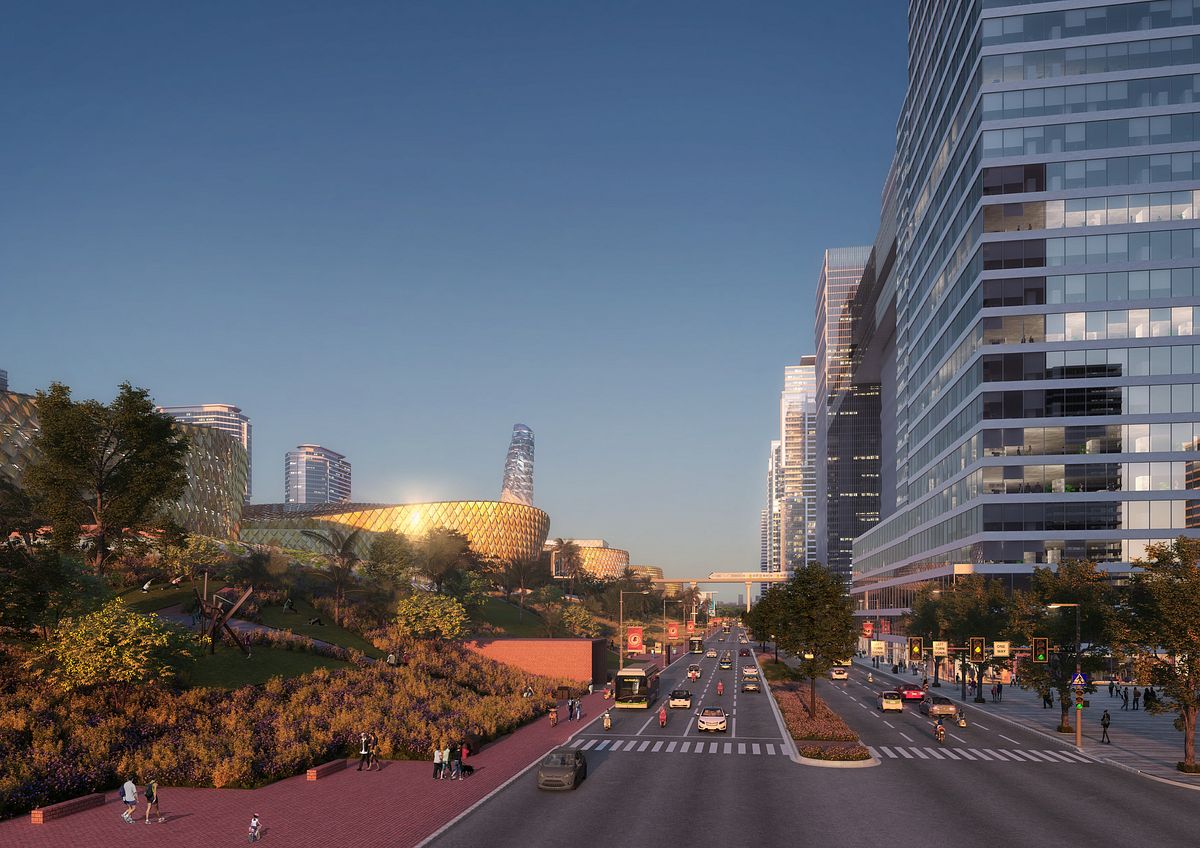 [Images via Archdaily]