With the approval of a US$124 million World Bank loan, it looks like things are finally coming together for Saigon's bus rapid transit (BRT) system.
The first of six planned BRT lines will run from District 6 to District 9, consist of 28 stations and run 23km between An Lac and Rach Chiec, following the Vo Van Kiet and Mai Chi Tho Boulevards, according to Nhan Dan.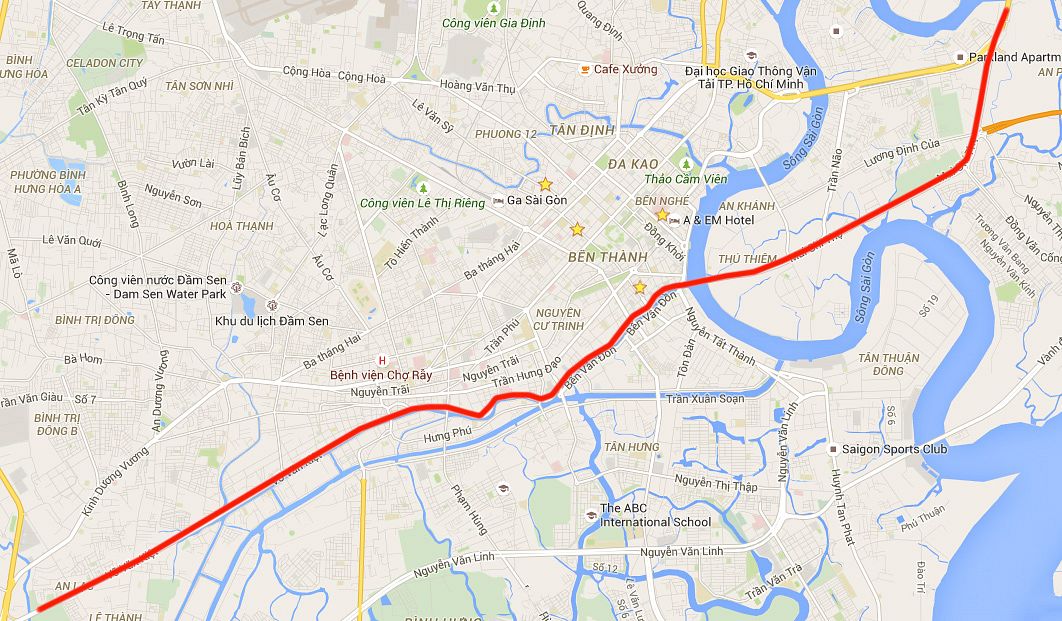 The World Bank loan will cover the majority of the line's US$137.45 million price tag with the remainder financed by the Vietnamese government.
"Given HCM City's pivotal role in the national economy, the project focuses on upgrading a key transport corridor to demonstrate the potential of a sustainable urban transport system," said the World Bank's Project Team Leader, Arturo Ardila-Gomez.
The line can accommodate up to 28,300 passengers a day and will be handicap accessible as bus doors will be at the same level as station platforms.
The next 5 lines will service: Nguyen Van Linh – Phu My Bridge (24 km), Belt 2 (from An Suong to the Western Coach Station, 19km), Tan Sơn Nhat Airport – Binh Loi Bridge, 14.5 km), the Inner Belt (from Bon Xa Crossroads to Nguyen Van Linh Street, 8.7 km), and Quang Trung (8.5 km).
The Transport Department by the HCMC Public Passenger Transport Management cited increased ridership as the reason for the new BRT routes. In 2002, the city had 86 bus routes with 99,000 passengers per day; ten years later, it had 150 routes with 1.13 million passengers per day; and in May 2013, the number of passengers increased to 1.28 million per day.
The BRT system is part of the "HCMC Green Traffic – Ideas and Basic Designs," a project being managed by the HCMC Urban Civil Works Construction Investment Management Authority (UCCI).
[Photo via Scania]