Saigon is full of surprises. Whether it's a theme park in District 9, a hidden temple in the heart of downtown or a high-end fashion shop in Binh Chanh, things in this city crop up exactly where you least expect them.
---
Related Articles:
- [Photos] Every Corner Of This D7 Home Was Designed For Relaxation And Meditation
- [Photos] Central Atrium Transforms Saigon Tube House
- [Photos] This District 3 House Is Every Saigoneer's Dream
---
Down a narrow alley in Tan Phu District, Mel Schenck's Breeze House is one such happy surprise. A tall, narrow structure, the Breeze House is both literally and figuratively a breath of fresh air in a crowded neighborhood.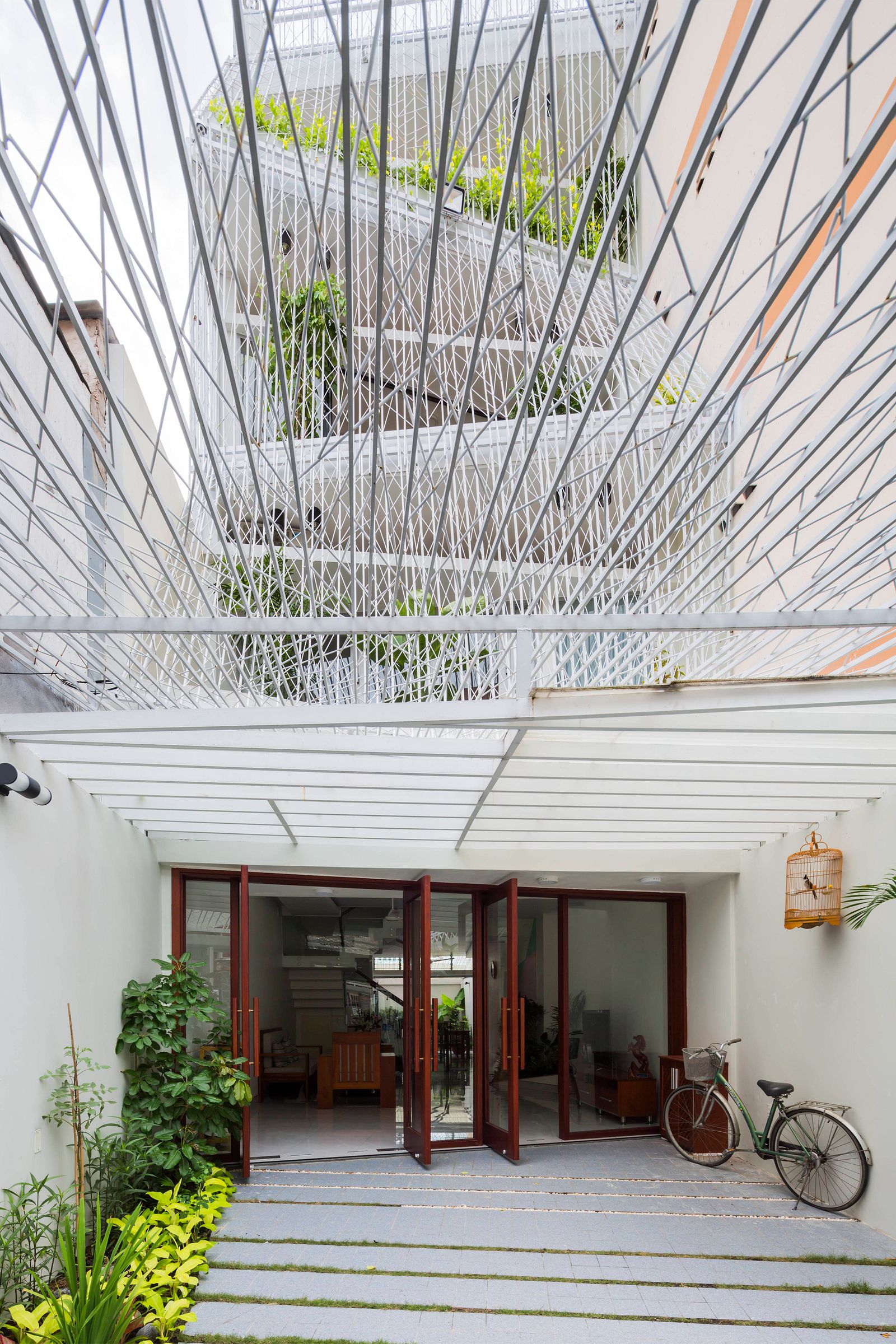 The structure, which marries the function of traditional Vietnamese and French colonial architecture with the form and style of the information age, has turned heads not only in Vietnam but abroad. Schenck, an architect by trade, is the brains behind the building. Once employed by the US Navy, the American transplant spent a year in Vietnam during the early 1970s managing construction contracts before returning home. Years later, he relocated to Saigon permanently and has since built his dream house in a quiet corner of the city.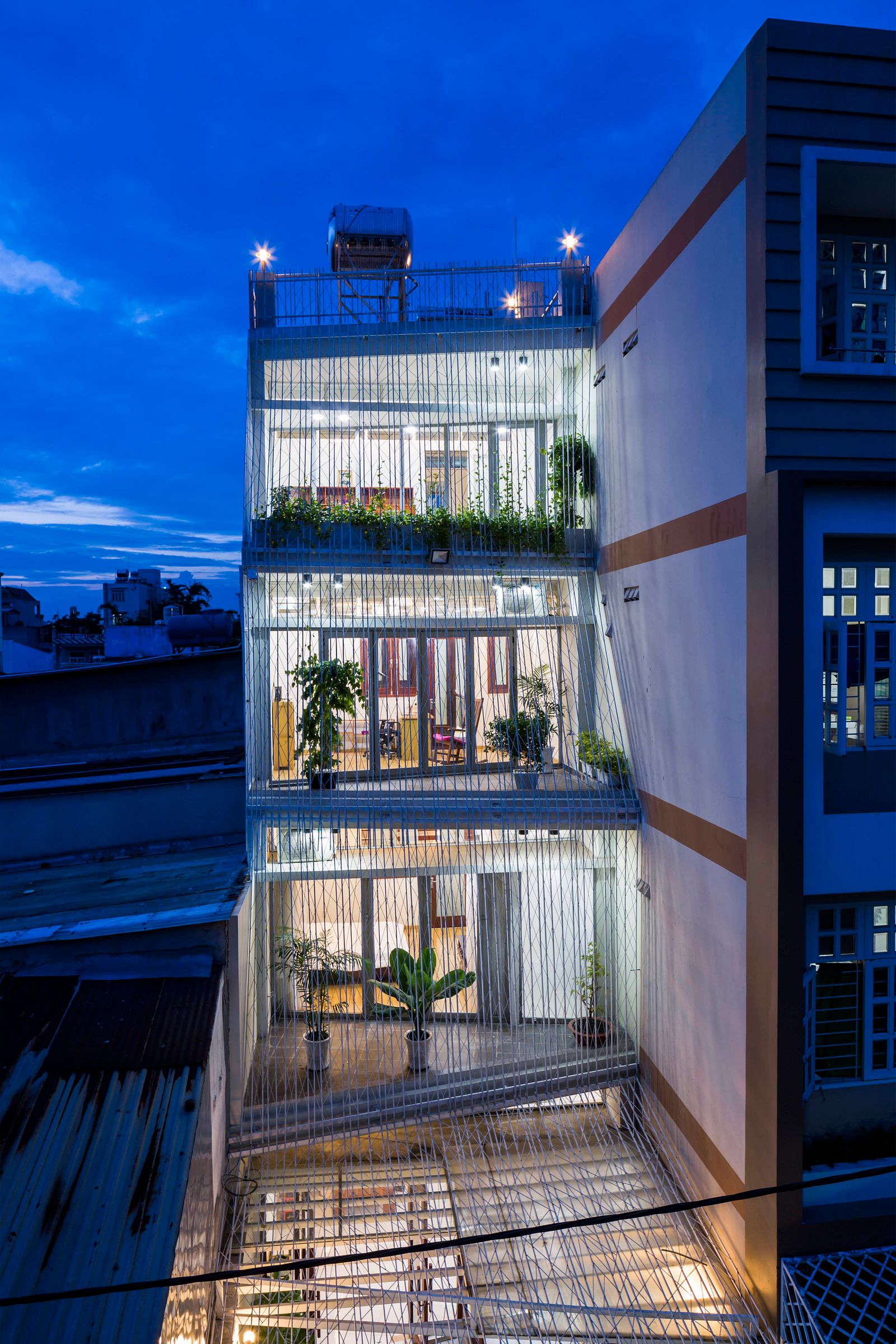 From the outside, the house's modern design is striking: an intricate web of thin white steel blankets the building at odd angles, setting the structure apart from others on the block. Each piece of the massive birdcage-like frame was individually welded into place, creating an amorphous, asymmetrical effect that goes beyond simple aesthetics to provide better ventilation throughout the house.
According to Schenck, the result is an updated take on the metal bars often used in Vietnamese houses – both for security purposes and for ventilation – making them a bit easier on the eyes without compromising their function. Better a birdcage than a prison, the architect says.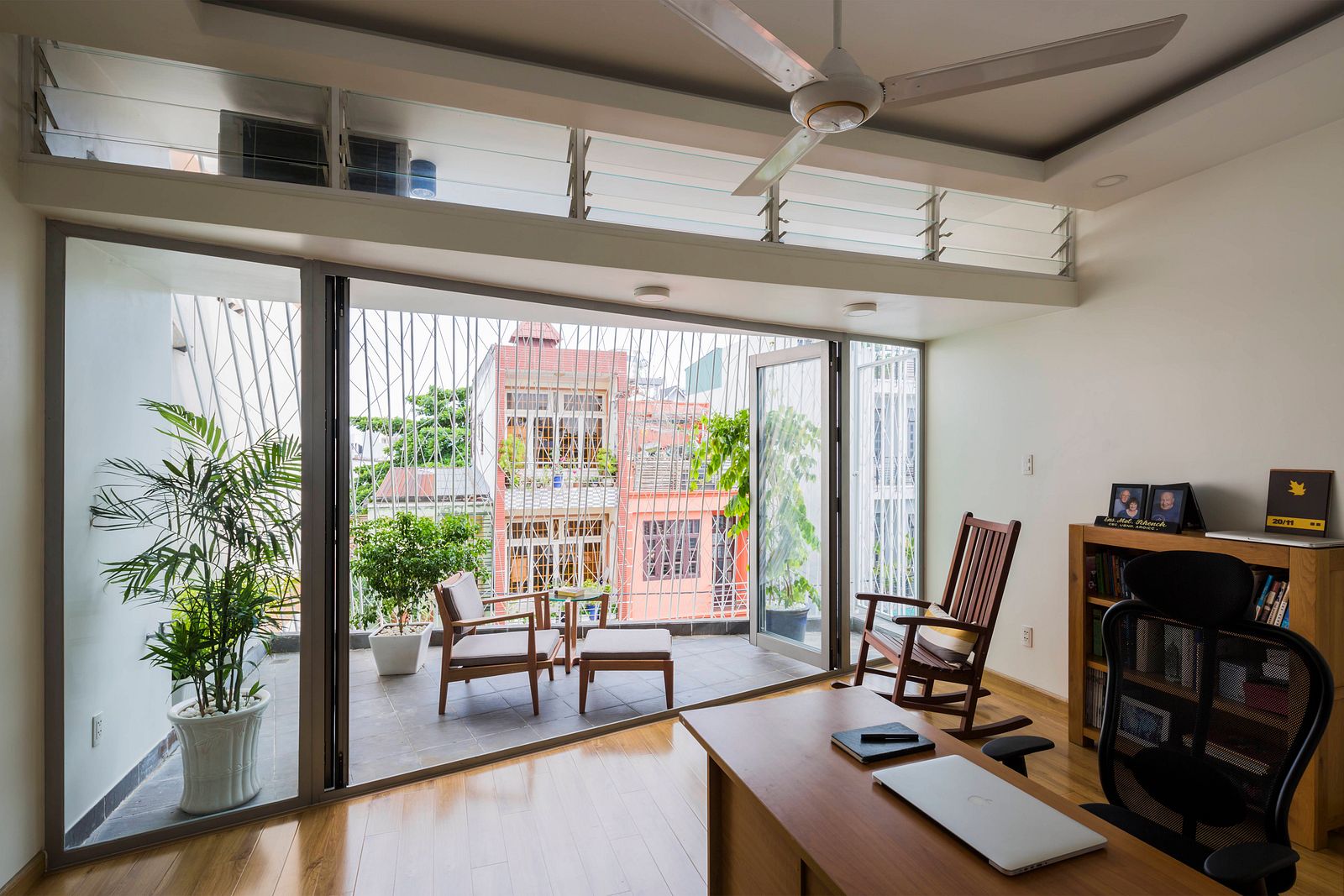 True to its name, a gentle breeze passes through the house as we traipse up and down the stairs, wandering into the rooms which sprout off its central staircase. Large, louvered doors open up on either side of the building, ushering in both air and light, while small vents at the top of the interior walls also help to improve ventilation. According to Schenck, the inspiration comes from French colonial architecture and, before the advent of air-conditioning, was a common feature in most of Saigon's old buildings.
Up above, the house's rooftop vegetable garden is equally bright. A quick climb up the spiral staircase brings panoramic views of the neighborhood, from the narrow alley below, cluttered with tập hóa, to an empty lot out back that's home to a few farm animals.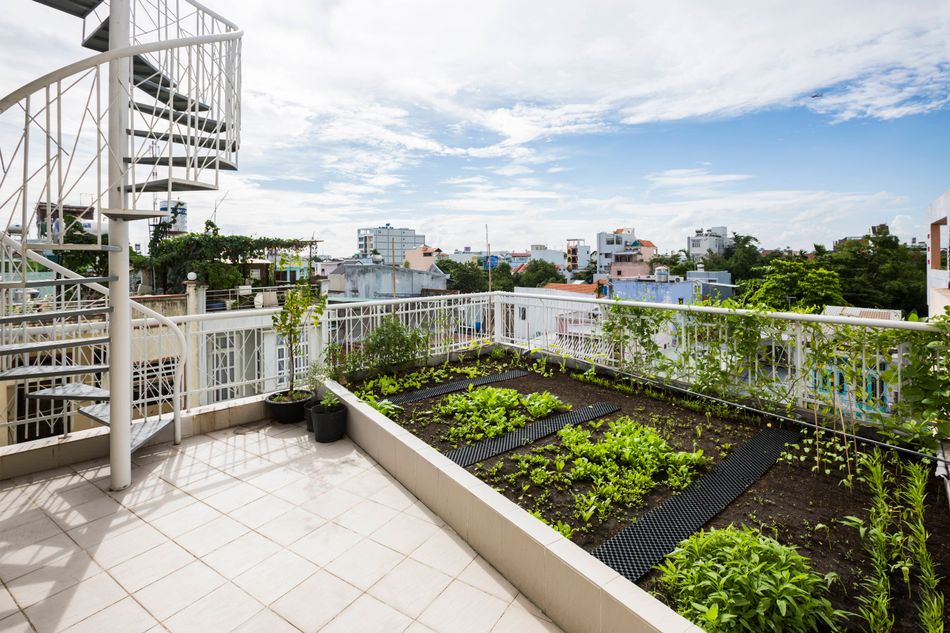 According to Schenck, the house took roughly six months to build. He and his wife – along with a few visitors here and there, mostly relatives – have lived in the Breeze House for about a year now. At 26 meters long and 5.2 meters wide, Schenck's home doesn't take up the full plot of land, but he prefers it that way. Instead, the remaining space is reserved for a backyard terrace, wide enough to fit a table and chairs as well as a small garden. Put it all together – green space, modern facades and traditional design – and you've got a dream house that's hard to beat.