Located in Hoi An's Old Town, the Atlas Hotel Hoian is the latest hospitality project from Vietnam's notable firm Vo Trong Nghia Architects.
Though the structure's style departs from that of the surrounding ancient town's typical low-slung shop houses, the design employs a series of inter-connected courtyards that "reflects the dynamism of the new Hoi An but also retain the charm of the Old Town," according to the architecture firm in their project description.
As the site's layout was rather complex, the rooms are shorter and wider than typical hotel rooms, allowing for additional access to greenery in both the bedroom and bathroom.
Over 100 concrete planters grace the hotel's 3,115 square-meter plot and 48 guestrooms occupy its five floors.
Said planters were installed across the hotel's façade, a mosaic of locally-sourced sandstone pieces that together provide shade from the sun, in addition to increased ventilation.
A room here will set you back about VND1.5 million so if you have some spare lì xì money burning a hole in your pocket, you can check this place out for yourself.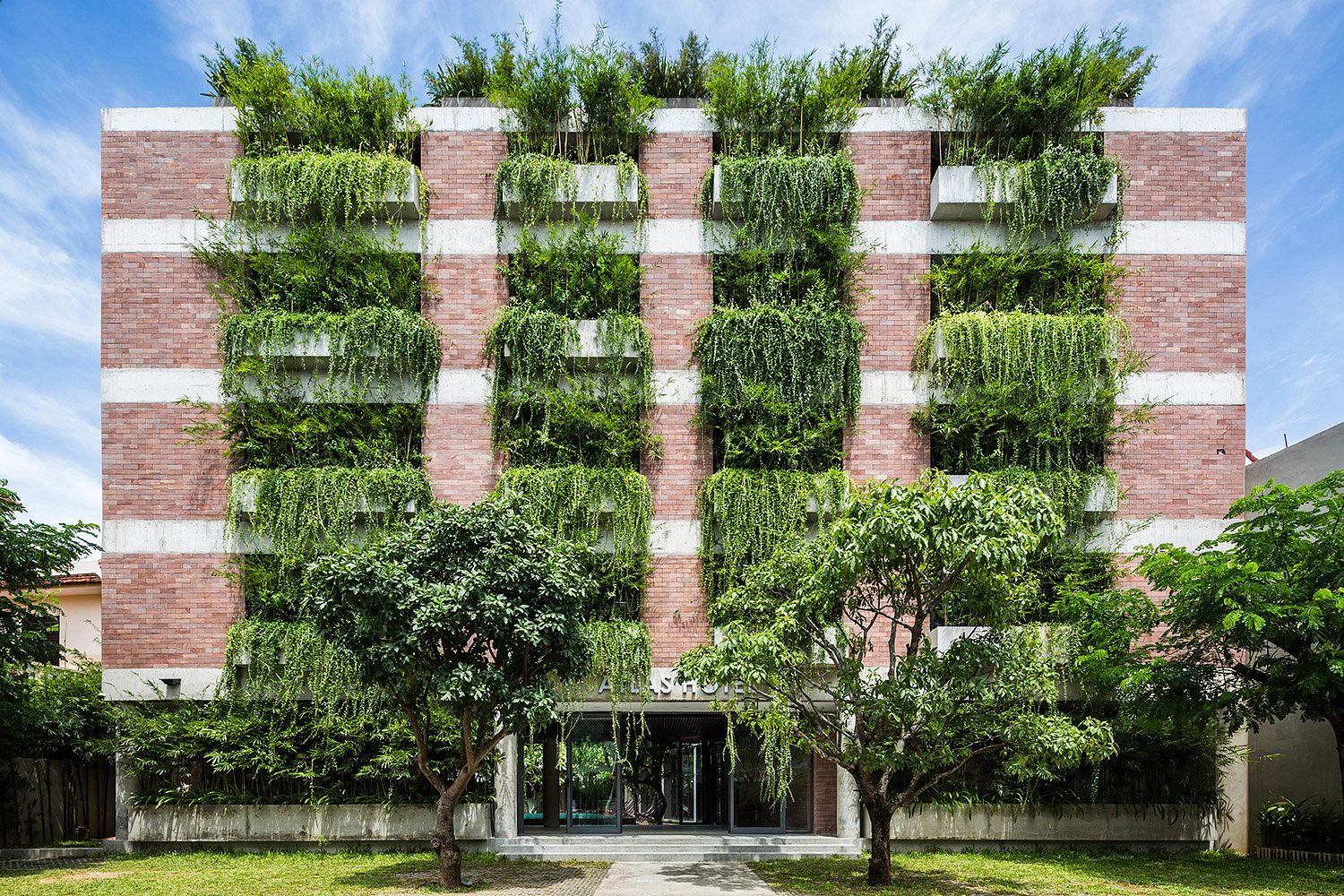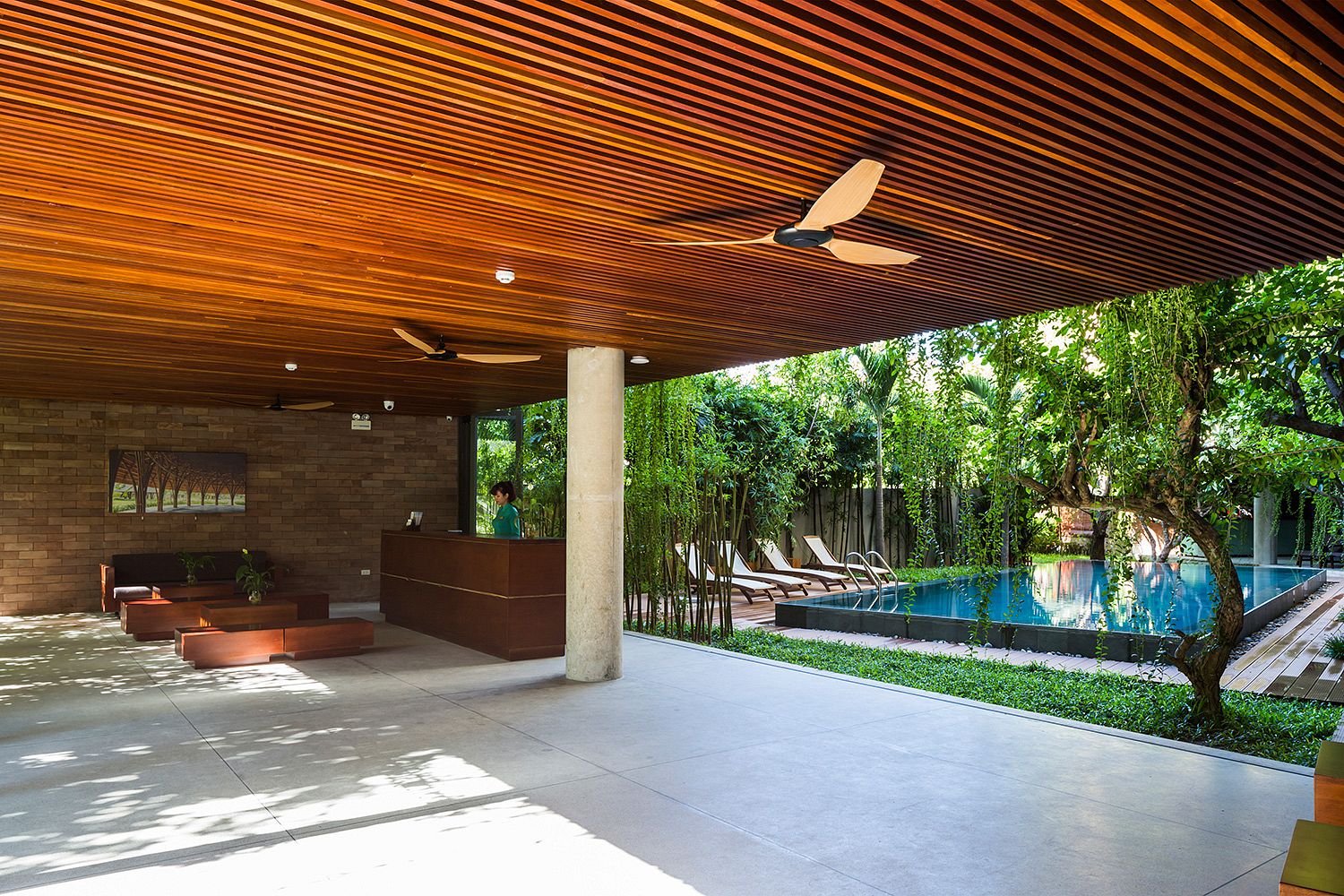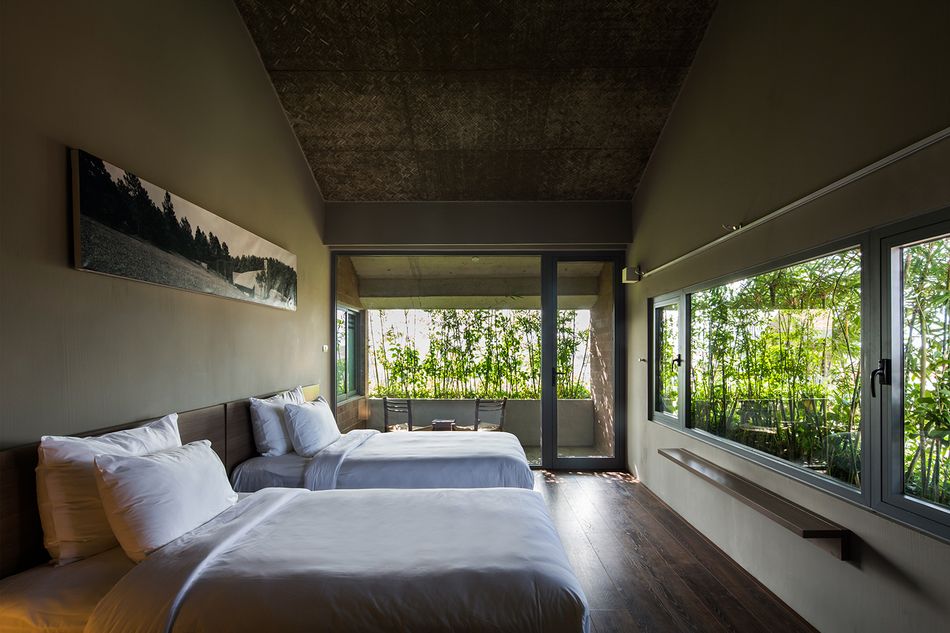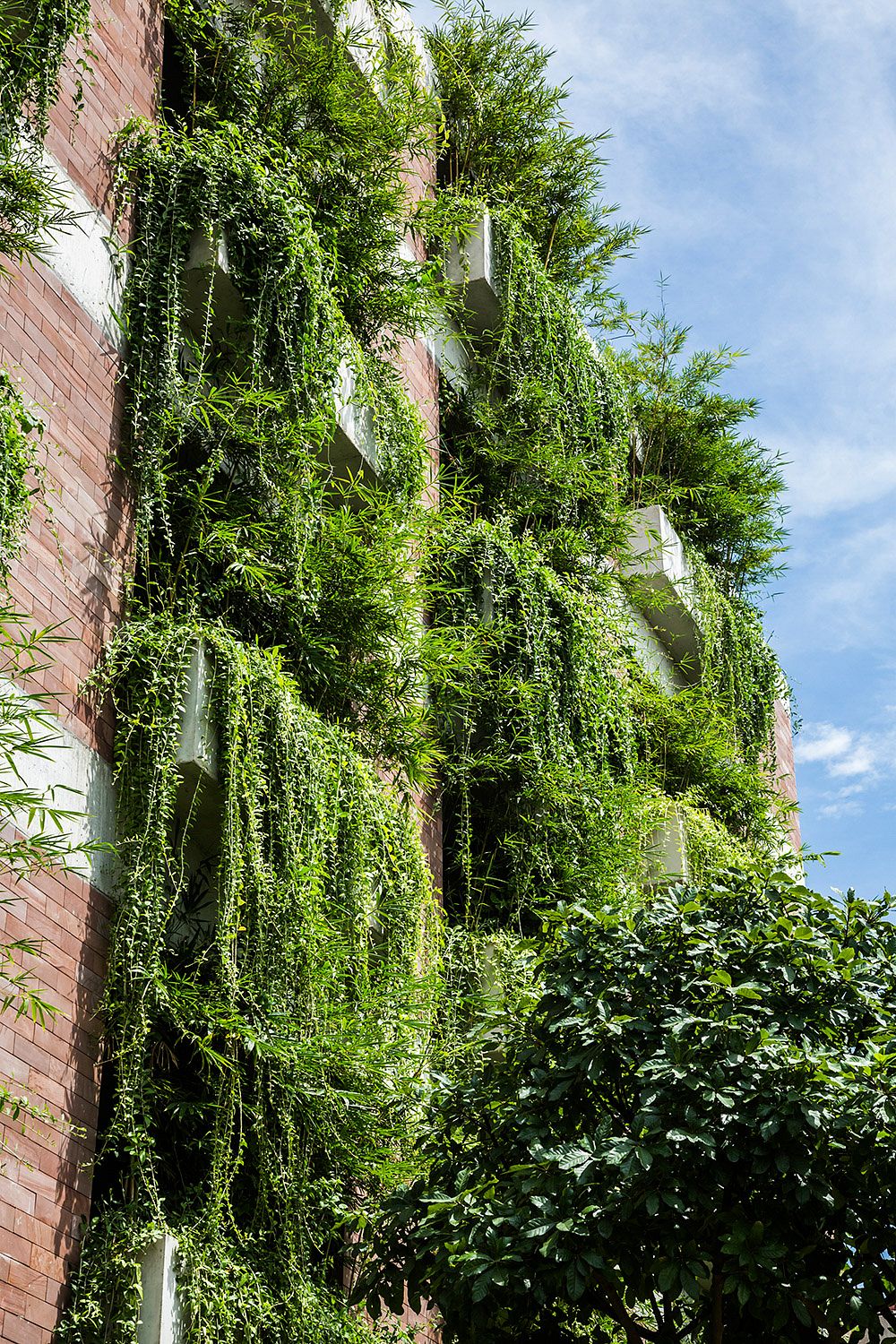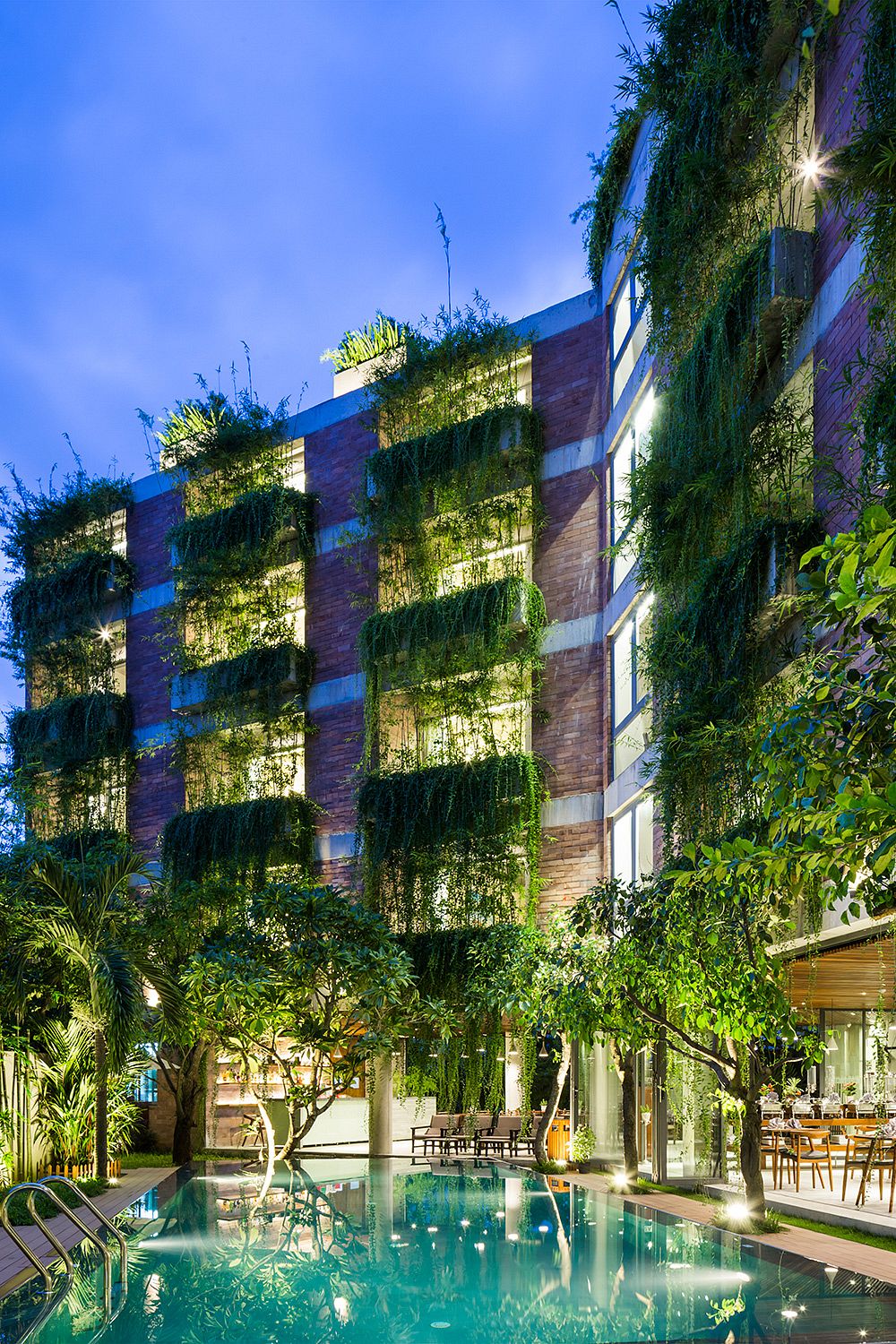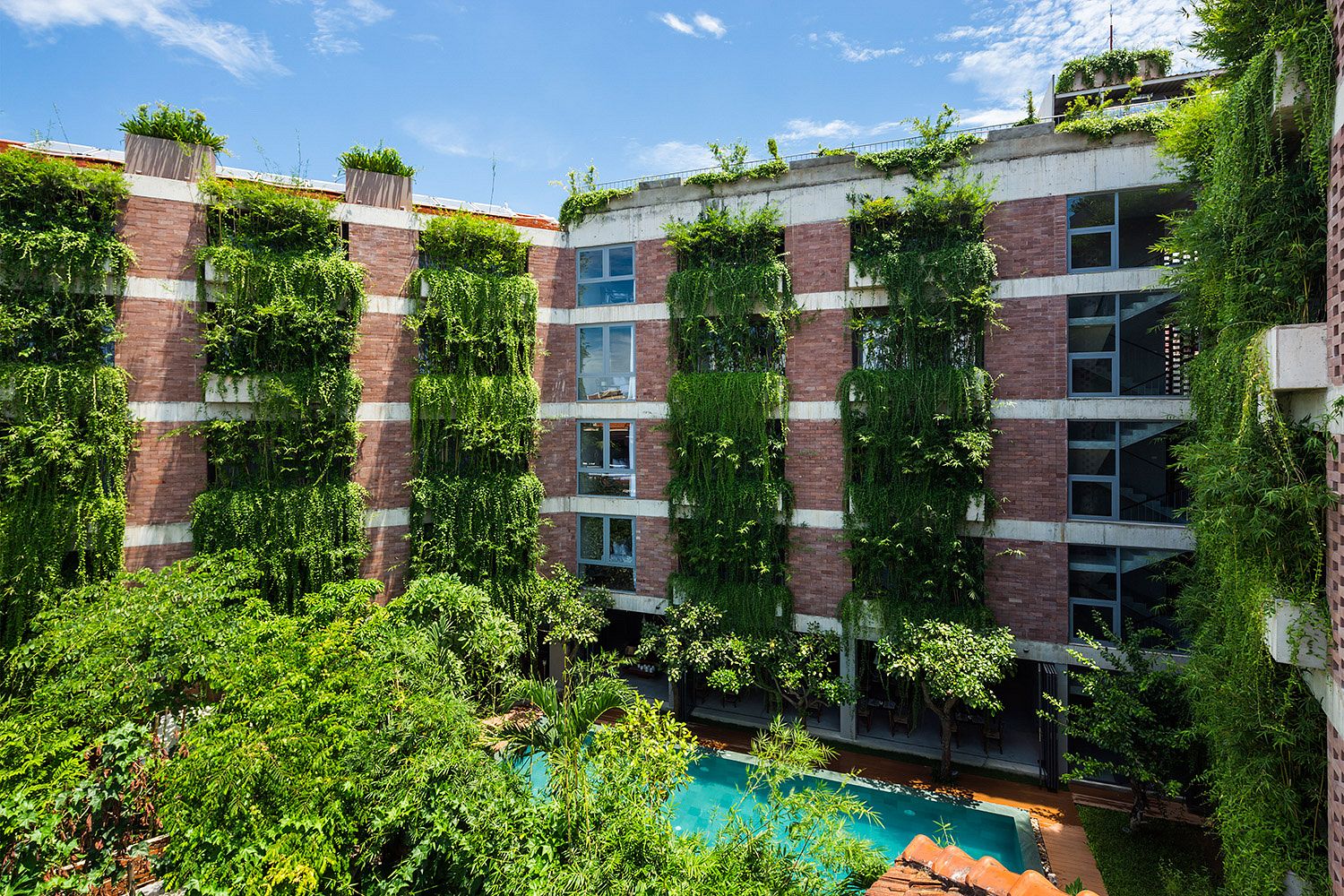 [Photos via Archdaily]
---

Related Articles:
---