In order to meet rising demand for durian, Malaysia plans to convert a large area of the Malayan tiger's natural habitat into durian plantations.
According to The Guardian, around 1,213 hectares of forest in the Hulu Sempam area in West Malaysia will be cleared for a planned durian plantation by Perbadanan Setiausaha Kerajaan, a company with links to the local government.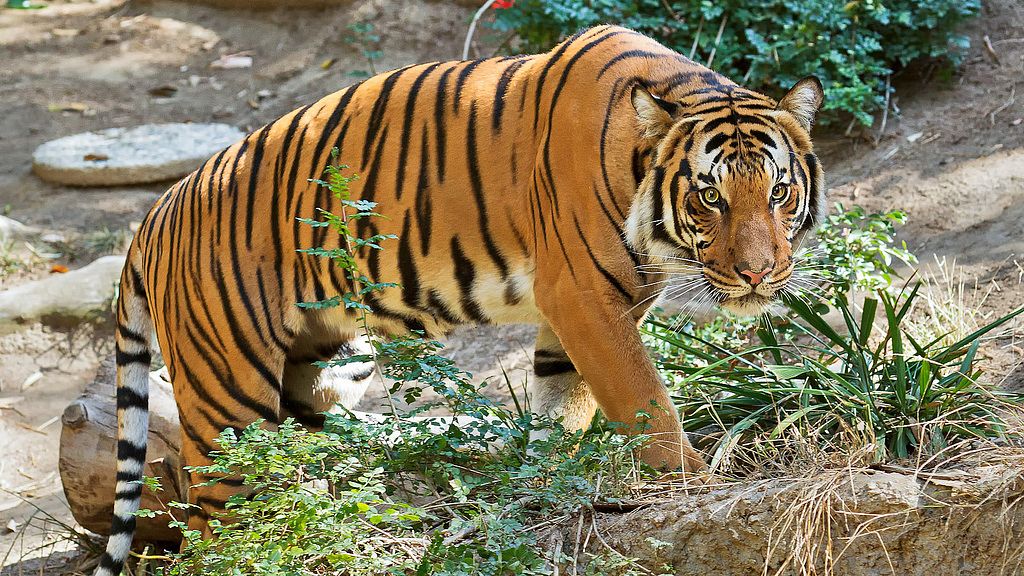 The area, however, has been designated an "expected tiger habitat," according to Siti Zuraidah Abidin from WWF Malaysia. The location of future plantations are adjacent to a protected area where the endangered felines live. Malayan tigers, or Panthera tigris jacksoni, can only be found on the Malay Peninsula and the southern tip of Thailand. The big cats are critically endangered and it's estimated that there are only 250-340 individuals left in the wild.
"Land clearing at Hulu Sempam can cause the wider forests to be fragmented, which in turn can affect the wildlife movement," Siti added.
In recent years, this region in Malaysia has become a hot spot for "durian tours," in which Chinese and Singaporean tourists travel to durian plantations to feast on fresh fruits, especially those of the Musang King variety, Malaysia's famed delicacy.
As business is booming, local companies are eager to burn and clear more forests in the area to make room for more durian farms, capitalizing on the profitable trend. However, this could have "devastating impact" on the survival of Malayan tigers.
Tourism aside, China's hunger for Musang King durian — known in China as Mao Shan Wang — is also driving Malaysian exports of the fruit. Some even surmise that it could eventually surpass palm oil as the country's biggest export, though it's not any less destructive to the local environment.
Chinese buyers have grown to love Mao Shan Wang recently, despite the fruit costing as much as RM300 (US$72 or VND1.7 million) per kilogram in China. According to Malaysian Deputy Secretary-General Datuk Mohd Salehhud-din Hassan, however, durian lovers can't enjoy it fresh there, only in pulp, frozen or chilled form.
Durian has grown from a local delicacy to a lucrative industry in Malaysia. In 2011, the country exported US$8.8 million's worth of durian, while the figure almost doubled in 2017 to US$18.8 million.
[Photos via Creative Commons]
---

Related Articles:
---