That's a lot of crickets!
AgFunder News (AFN) reports that Cricket One, a Vietnamese startup focused on insect protein, has landed a pre-Series A round of funding led by Singapore's Corecam Capital Partners. The investment also includes Masik Enterprises and two unnamed angel investors.
While exact details of the deal have not been released, Cricket One co-founder and CEO Nam Dang told the news source that the total is in seven-figure US dollars.
The company's operations are based in Binh Phuoc Province, about three hours north of Saigon, where it runs a network of cricket farms which produce cricket powder. Here, they currently process 100 million crickets per month.
"Unlike most of our competitors [we] have great control over the [whole] cricket supply chain," Nam told the news source. "We have performed research on cricket physiology and are producing our own feed which is 100% plant-based."
Cricket One has created its own autonomous farming system, and is also working with research institutions to come up with new applications for cricket protein: "The path forward is to normalize insect consumption by serving tasty and sustainable food derived from crickets."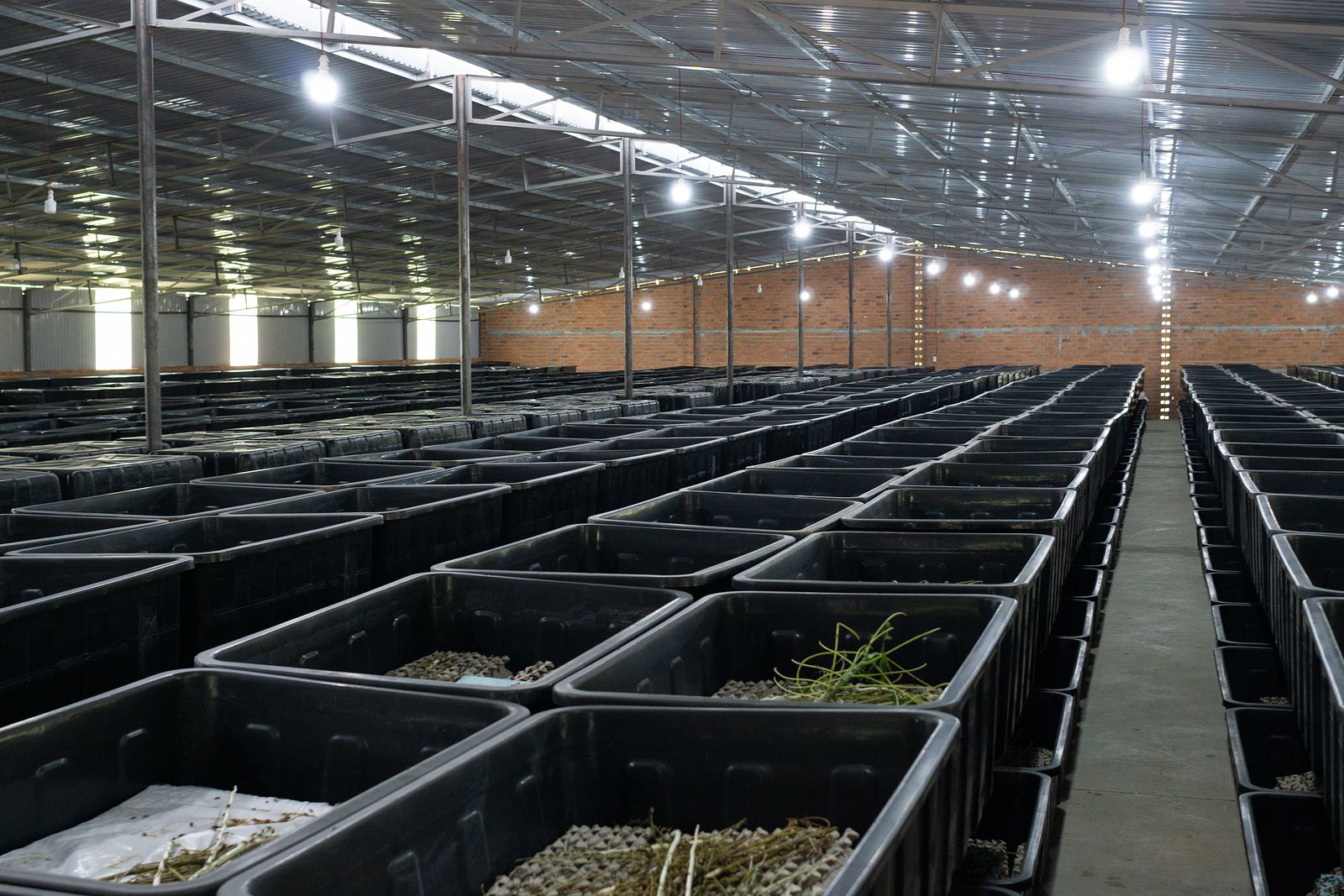 Entomophagy, or the consumption of insects for food, has been commonplace throughout human history, and insects are a part of the regular diet of an estimated 2 billion people globally. However, this practice is considered repulsive in certain parts of the world, especially the west.
AFN adds that Cricket One is striving to join the alternative protein movement, which is increasingly popular among young people, and the powder they produce looks no different from normal protein powder.
Part of the investment round will be used to produce and market burger patties made from cricket powder, creating a stand-alone food product instead of an additive, as this powder is generally used in smoothies or energy bars. Cricket One has been testing its patties and has received positive feedback, and is reportedly nearing an agreement to begin supplying them to a few unnamed restaurant chains here in Vietnam.
Insects, including crickets, are packed with protein and other important nutrients, while farming them requires far less space and water than traditional livestock, and the animals also produce exponentially less waste and fewer carbon emissions than cattle or pigs.
According to a 2019 article from Atmos, they require 12 times less feed than cattle, and create no methane. Livestock alone are responsible for 18% of global greenhouse emissions.
Industrial farming of insects for the production of powder is a relatively young industry, though hunting for arachnids and insects in the wild has long been done in places like Cambodia.