Due to PM2.5 exposure, Hanoi has suffered 2,855 premature deaths, accumulating to 79,933 years of life lost.
This data was published in a report titled "Public Health Impacts of PM2.5 Exposure in Hanoi 2019." According to Khoa Hoc & Phat Trien, the report was a collaboration between Live & Learn Vietnam, the Hanoi University of Public Health, and the University of Engineering and Technology under the Vietnam National University (VNU-UET). An online conference was held last Thursday to share the report's findings.
In Vietnam, air pollution is among the top five health risks. The report points out that while the World Health Organization's guidelines state that annual average concentrations of PM2.5 should not exceed 10 µg/m3, that number in Hanoi ranges from 28.15 to 39.4 µg/m3, depending on the district.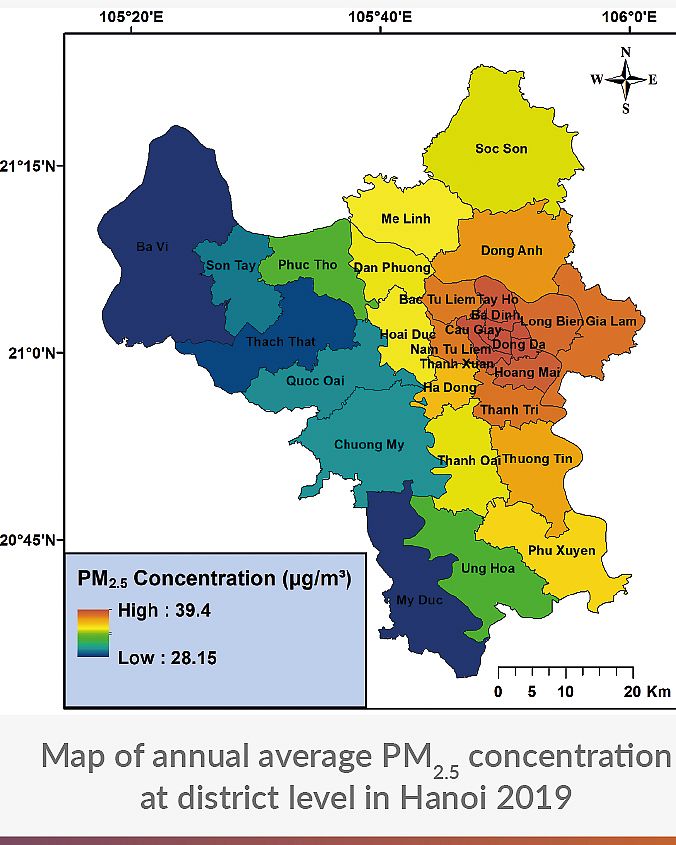 As a result, air pollution has accounted for 12% of the total deaths of Hanoians aged 25 and above. The life expectancy of the city is also cut short by 908 days, or 2.49 years. Among districts, Hoan Kiem and Ba Dinh have the highest premature death rates.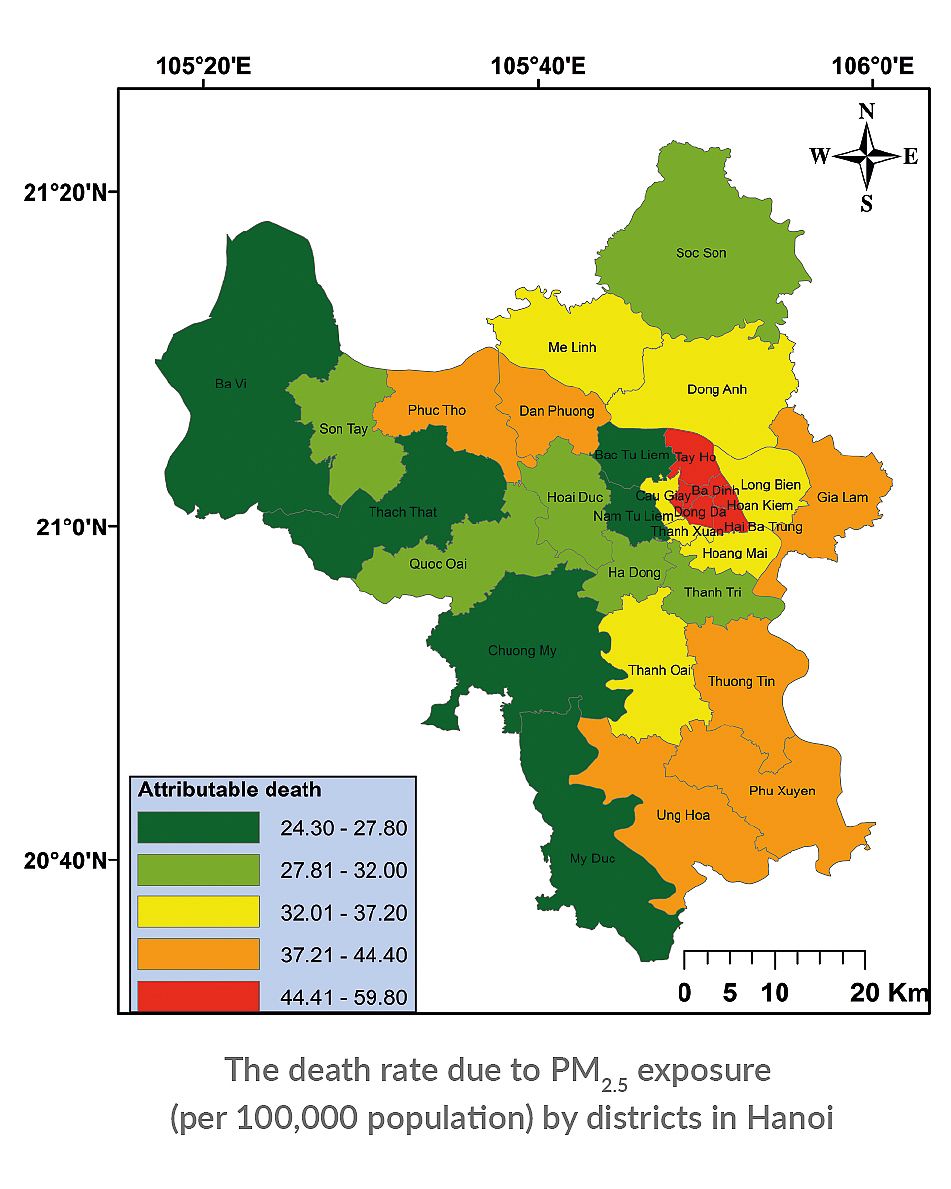 The authors noted that these figures could be lower than the real impact due to the lack of mortality data recorded in hospitals and errors in data collected from the air quality monitoring stations around Hanoi.
If the annual average concentrations of PM2.5 of Hanoi had been that of the WHO guideline, then roughly 4,222 cases of death would have been avoided, and life expectancy could have increased by approximately four years, the researchers say. To move toward that future, the report makes recommendations such as establishing an inter-sectoral emergency plan to respond to high levels of air pollution and raising awareness on the current status of air quality and its health impacts.
Below are some more statistics from the report. Here are the full version and the executive summary.