Visitors to the Mekong Delta province can enjoy Durian for just VND19,000 a kilogram.
Stink-fruit fanatics can savor the feast if they leave the seeds behind. Tuoi Tre reported that at a fruit tree nursery in Ben Tre Province, durians are being sold well below their normal market price point of VND70,000-90,000 per kilogram because the seeds, which are used to establish new groves, are worth VND90,000 per kilogram.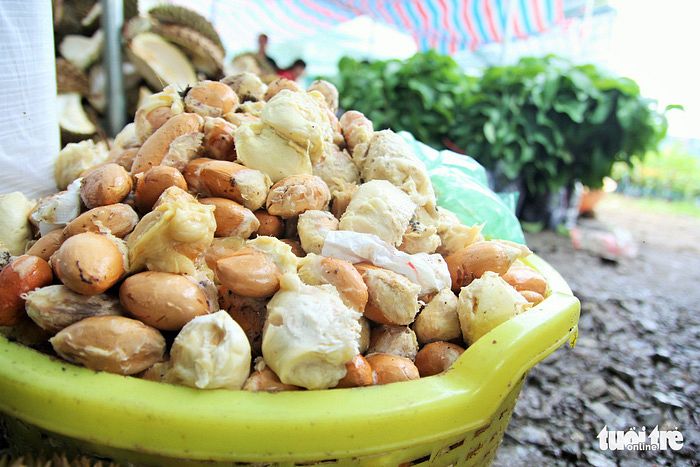 This sale is seemingly in contrast to other farmers who are reporting durian shortages this season. A preference for off-season harvests and greater interest in domestic varieties over Thai imports has raised prices on durian originating in the region.
Elsewhere in Southeast Asia, durian prices are plummeting thanks to the season's hot, wet weather that has flooded the market with the king of fruits. A surplus in Malaysia has meant that in Singapore a Mao Shan Wang durian goes for US$12 to 15 per kilogram instead of its normal price of US$28-35 while other popular varieties have dropped to a third of their normal rate. The drop in prices for high-end and more affordable strains has even led some vendors to offer end-of-night buffets to rid themselves of fruits that would otherwise simply rot. Websites have been quick to inform enthusiasts of the best place to nab the fragrant fruit flesh.
The general rise in prices for durian in Vietnam is having ripple effects for other fruits. Farmers in Ben Tre are abandoning staples like mangosteen in favor of the more profitable produce.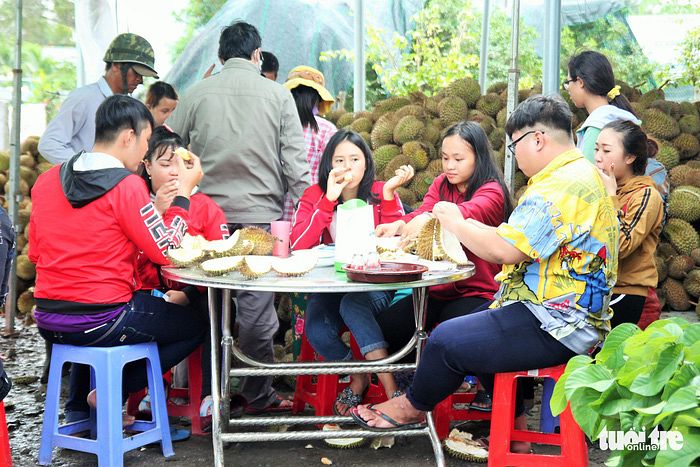 [Photos via Tuoi Tre]
---

Related Articles:
---