In his new cookbook Vegetarian Vietnam, Canadian chef Cameron Stauch boldly reinterprets traditional Vietnamese dishes while retaining their authenticity.
A former chef for the Canadian Governor General, Stauch has worked in some of the world's most intense kitchens. Over a period of 10 years, he worked in and visited numerous countries around Southeast Asia - and vegetarianism, he claims, has always been hidden within Vietnamese cuisine.
Having married a Canadian diplomat, Stauch was always destined for a life spent overseas. Following their marriage, the family has lived in Hong Kong, Delhi, Hanoi and Bangkok. While immersed in these countries Stauch developed a deep understanding of Southeast Asian food cultures.
As a chef for diplomatic events involving guests from multiple cultures, Stauch had to adapt traditional dishes into vegetarian, vegan, gluten-free, and peanut-free versions. He quickly mastered the art of reinterpretation, but it was only in India, where his family moved in 2008, that he became acquainted first-hand with vegetarianism as an everyday way of life.
When the chef and his wife moved to Hanoi, vegetarianism became the core part of their diet. "About four months after we moved to Vietnam, our son, who was four years old at the time, announced that he was going to be vegetarian from now on" says Stauch.
Instead of trying to change his mind, they embraced his idea and committed to vegetarianism themselves. Around the same time, some friends of theirs pointed out how challenging it had been being fully vegetarian while traveling across the country.
"The idea for the book stemmed from these circumstances," explains Stauch. He found that Vietnamese cuisine actually provides the perfect playground for experimenting with vegetarianism thanks to its custom of using fresh herbs and vegetables each day. The prevalence of Buddhism in the nation, a religion which forbids meat consumption, was also important.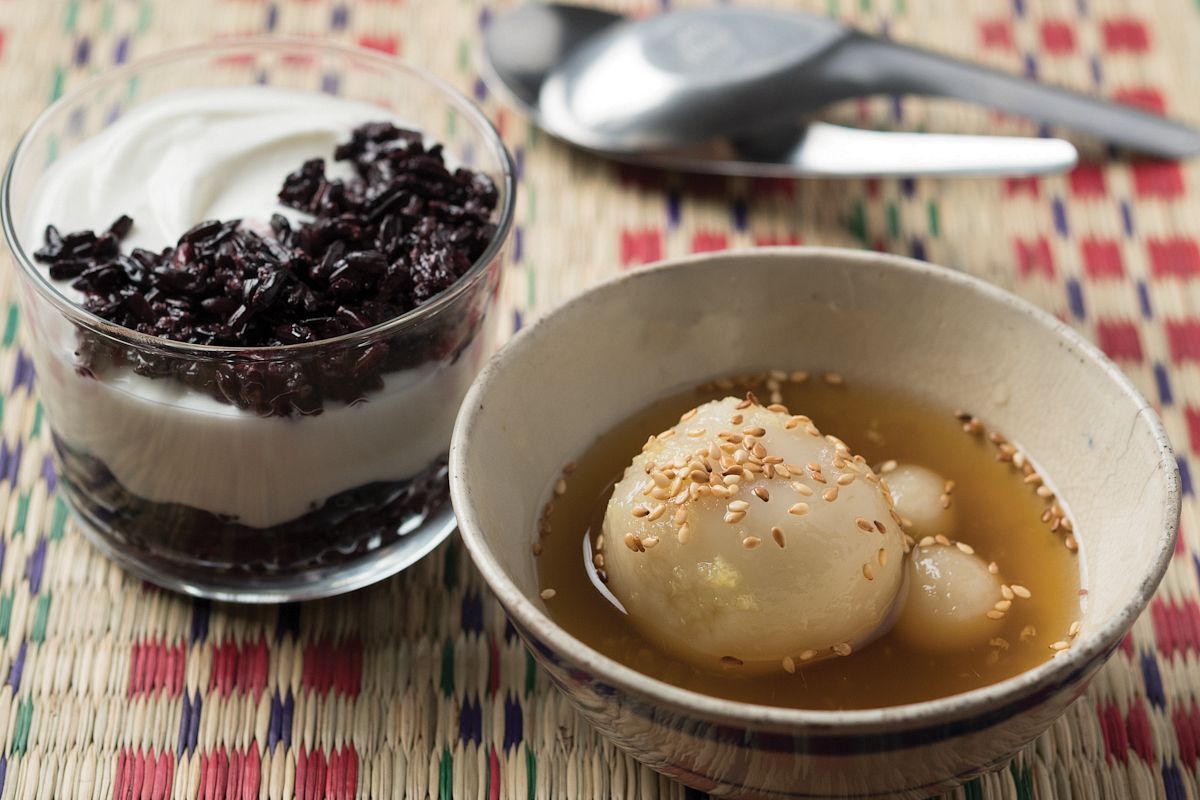 For three years, Stauch went on research trips throughout Vietnam to find out more about vegetarianism. While it might not be immediately apparent, there are certain areas where meat-free cooking is more common, especially in the areas surrounding Hue and Da Nang, two cities with a strong history of Buddhism.
Stauch believed that if foreigners had a hard time finding vegetarian food, it was probably because they didn't know how, or indeed when, to look for it. He learned that Buddhist people would eat vegetarian meals twice a month; for a couple of days around the new and full moon (1st and 15th days of the lunar calendar), Vietnamese street food vendors offer "chay" (vegetarian) versions of traditional dishes.
This realization made it much easier to plan research trips. "I would go to Hue around these dates, try the original version of meat or seafood-based dishes and then come back to the same place to eat the vegetarian version," he says.
Vegetarian bún bò Huế, he recalls, features mushrooms, pumpkin, carrots and radish, and tasted absolutely delicious. It also looked exactly the same as the original, which was essential. "Keeping it visually similar matters almost as much as the taste and stays true to the Vietnamese principle of balancing colors at the table," he says.
Large urban centers weren't his only research sites. "I went to monasteries to observe monks following their strict vegetarian diet and to understand the relationship they have with food," Stauch continues. "Mindfulness in the kitchen. Mindfulness at the table. Not only does Buddhist doctrine forbid meat eating out of compassion, but they also believe that whatever you ingest has an influence on your mind."
After almost four years, Stauch published Vegetarian Vietnam, a cookbook featuring nearly 100 vegetarian recipes from across the country. The book is aimed at travelers or non-Vietnamese vegetarians who are interested in learning more about a lesser-known side of the nation's cuisine.
A key point in the book is the significance of tofu in vegetarian cooking. Tofu skin, more specifically, turned out to be a vital ingredient when substituting meat. Whether rehydrated or in sausages, its texture and versatility make it a staple.
"The way tofu is used surprised me more than once," Stauch recalls. "When I was looking into the vegetarian version of that northern dish, bún riêu cua (crab meat noodle soup), a mother and daughter team at the corner of a street in Hanoi taught me how to use coagulated tofu milk to reproduce the crab crumbs that usually float on the surface of the broth."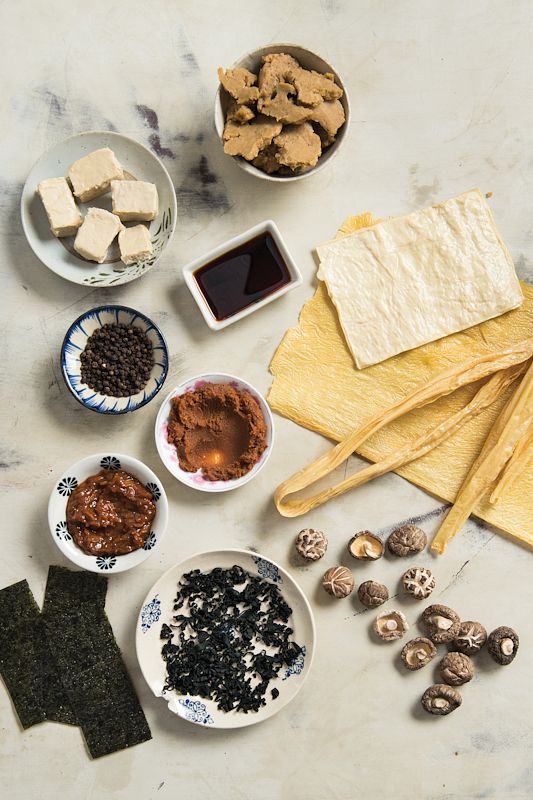 Another surprise was the use of black pepper as a kind of hot spice. "Some Buddhists put chili aside, as they believe it increases undesirable fire in the body," he says. Black pepper, on the other hand, is acceptable and is often used as an alternative.
This experience taught Stauch a crucial lesson. "Never leave something out," he says. "Always try to find a substitute, or it will be more difficult to stay true to the original recipe. In Europe, if you can't access Asian herbs, use mint, cilantro or even Italian basil. It will at least give you a sense of how subtle yet complex Vietnamese cuisine is, with its combination of herbs and spices."
Vegetarian Vietnam not only takes us on a culinary journey across the nation, it also helps readers understand the culture of meat-free cooking here by providing tips from local cooks. Thanks to his approach, Stauch reveals a vital element of Vietnamese cuisine: its search for a balance of tastes, textures and colors. And in the end, this rule applies no matter what ingredients you use or which kitchen you choose cook in.
---

Related Articles:
---