If you like wine, especially the Italian variety, you must try Amarone, one of those gems that was discovered by accident (think champagne).
Unlike most of the wine we drink, Amarone is not made with fresh grapes, but with dried ones. Amarone was in fact born by mistake and due to famine. The area where Amarone is made was once so poor that locals used dry grapes as an alternative currency. When one dries grapes, around half of the water evaporates and you are left with a high concentration of sugar, making them a popular snack.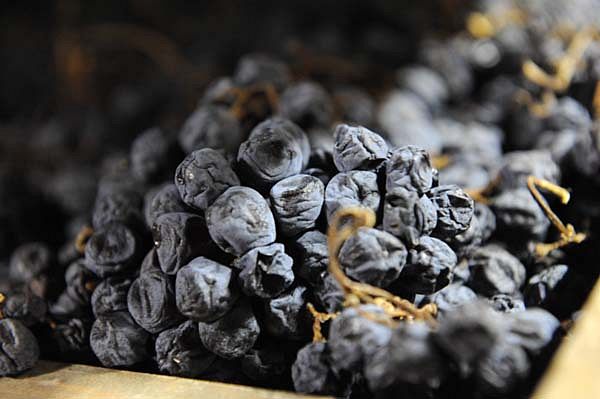 Apart from being eaten, these dry grapes were also used to produce a sweet young wine, what we could call a sweet version of Amarone. However, someone decided to keep the wine in barrels a bit longer and they discovered that rather than retaining its sweetness, the wine transformed into something dry and bitter, hence the name "Amarone" from the Italian word "amaro" which means bitter.
At the end of the 1960s, Amarone started to become popular and it was officially named Amarone de la Vapolicella, as Vapolicella, situated between Verona and lake Garda, is the only area in the world allowed to produce Amarone.
Amarone is traditionally made in big barrels (65 to 85 hectolitres) made of slavonian wood, chosen to preserve the wine's flavours without adding any vanilla or wood taste.
Perhaps the most famous producer of Amarone wine is the Tommasi family who recently presented some of their wines with the Wine Warehouse, their official distributor, in HCMC with a wine dinner at La Cucina in District 7.
Tommasi, a family business which has been making wine since 1902 and it is now on its 4th generation of family, is one of the main Amarone ambassadors. Although they started growing vines on just a few hectares, over the years, they have acquired 195 hectares of vines in different states, 100 of which are dedicated to Amarone and Valpolicela wines, with 15 hectares used to produce delicious prosecco (Italian sparking wine).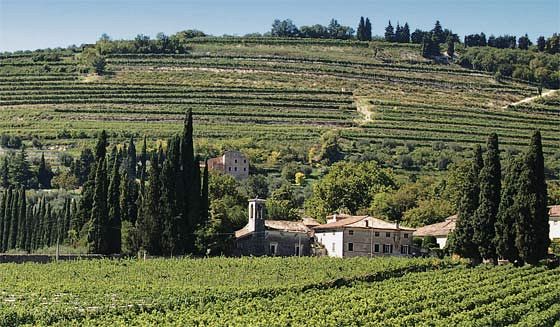 As they own all their vineyards, Tommasi concentrates in producing quality rather than quantity, delivering wines with balance and elegance.
Amarone wines are made mostly out of Corvina, Molinara and Rondinella grapes, which are dried for around 100 days. The wine makers keep Amarone in barrels for a minimum of 3 years, aiming at even better quality, and releasing them only when they are ready to drink, although these wines keep evolving and are usually good for twenty to twenty five years.
The aforementioned dinner started with a glass of prosecco, followed by the Le Rosse Tommasi Pinot Grigio, a fresh and light white wine, an ideal pairing for the fresh, hand made burrata cheese that it was served with.
The Tommasi valpolicella classic, a fresh red wine full of fruit flavours, followed paired with risotto and grilled swordfish; and then the star of the night, the Amarone classico was served by chef Ruben with parpadella and scaloppini.
Each of these wines can be found at Wine Warehouse retail outlets.
If you're the patient type, I recommend picking up a few bottles of Amarone, opening one every few years to see how its flavour changes as it ages. As the 2011 will soon be hitting the shelves, there's not much time left to pick up a bottle of 2010!
Alfredo de la Casa is a wine expert who runs the blog wineinvietnam. In order to increase awareness about wines available in Vietnam, Alfredo periodically stops by to profile some of his favorites, their origins and why you should consider picking up a bottle.