A favorite breakfast for many Vietnamese, bánh cuốn (steamed roll) is a quick and delicious day starter. While the traditional is always a crowd pleaser, let's take a look at some interesting renditions that have popped up.
Originally from the North of Vietnam, bánh cuốn is a steamed rice paper roll traditionally filled with minced pork, mushrooms, crispy little shrimp and topped with fried shallots.
But before you graduate to different twists, make sure you're well versed in the original. One of the best places to tuck into traditional bánh cuốn is at 436A/23 Ba Tháng Hai Street in District 10.
The New Old Bánh Cuốn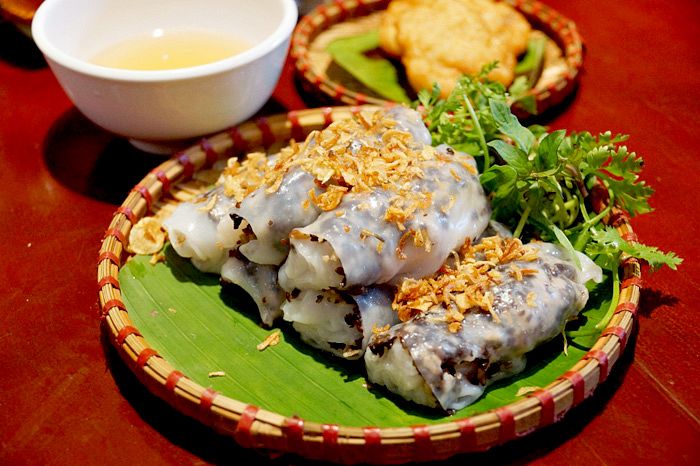 This version, hailing from Quảng Nam, a central Vietnamese province known for chả bò (think thick cut beef bologna-ish patties) is stuffed with all the usual suspects, but can include pork patties, nem (cured or fermented pork patties), crispy shrimp and chả bò.
Ý Thiên - 274 Bà Hạt, D.10.
BBQ Pork Bánh Cuốn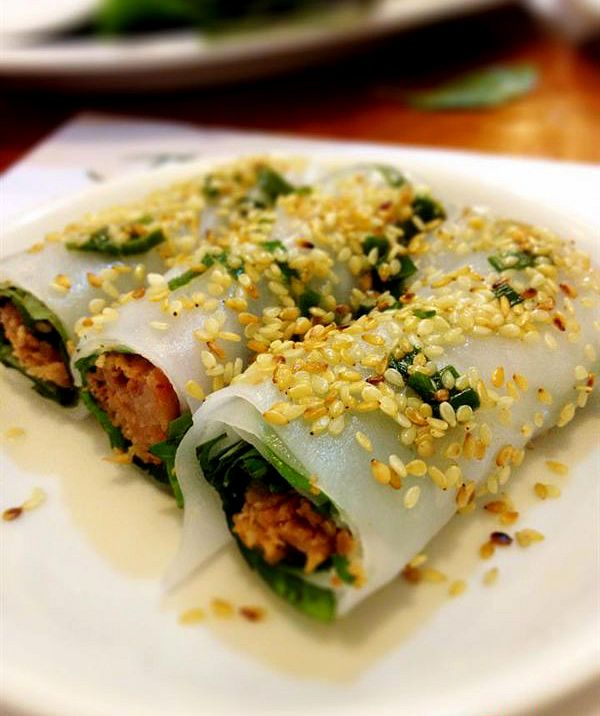 For those obsessed with grilled meats, this could be the best twist on bánh cuốn. Barbecued pork, sesame and peanut sauce. What's not to like? One can find this version in most Huế restaurants around the city.
Kim Long – 80/86 Trần Quang Diệu, D.3
Egg Bánh Cuốn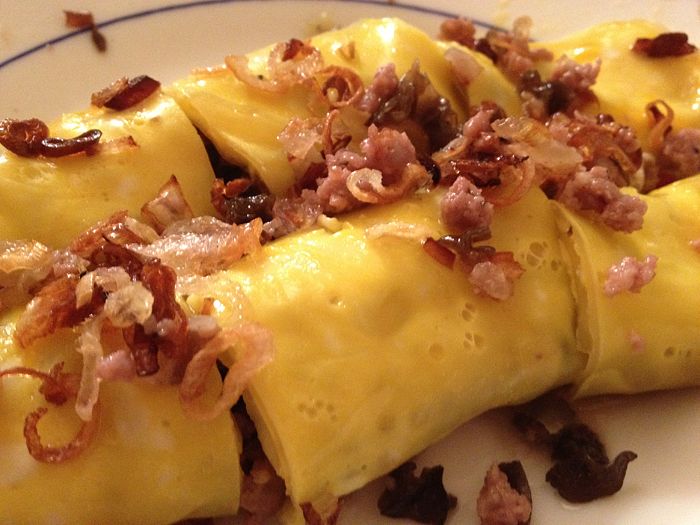 Probably taking the most finesse to make, egg bánh cuốn requires the yolk runny, yet not broken. It's rolled so when you bite into it, the yolk breaks and blends in with the slow cooked pork and all the other ingredients. Served with a rich pork jus, this version gets saucy in a hurry.
While rare, you can find it at the following eateries:
Xuân Hường – 1 Sông Đà Street, W.2, Tân Bình District
Thiên Hương – 155 Nguyễn Thị Minh Khai, D.1
Chinese Bánh Cuốn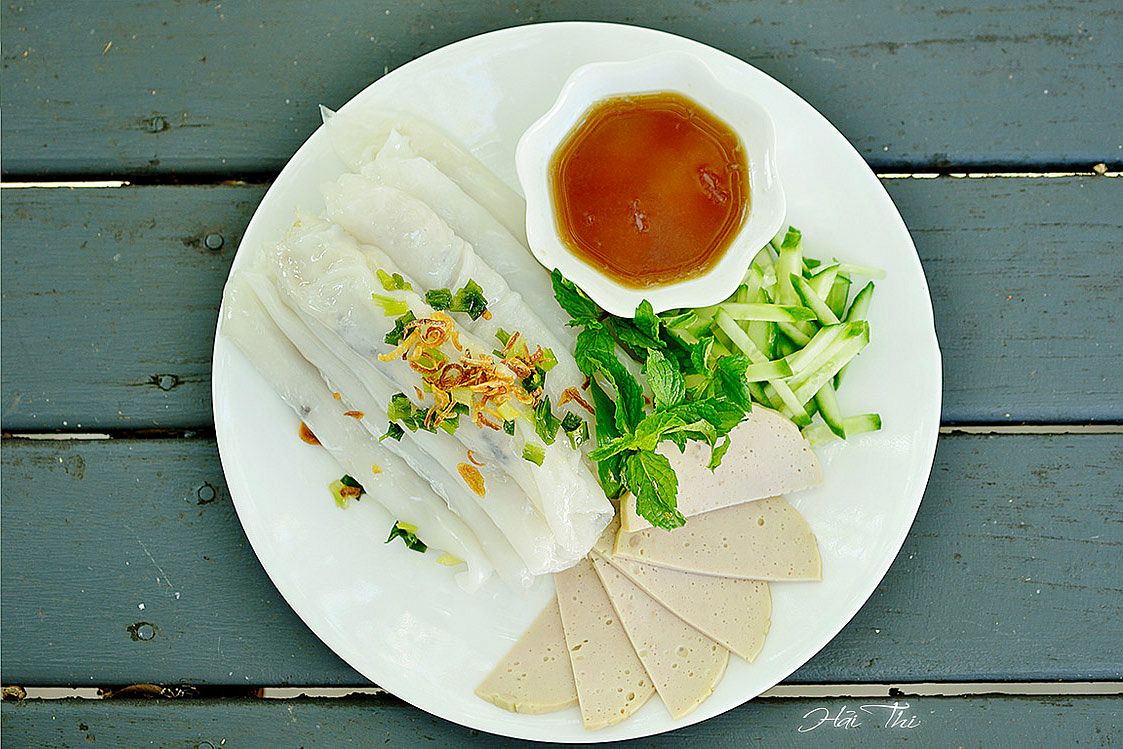 Try ordering a bánh cuốn in the Chinese quarter of Saigon, and you'll likely get the deconstructed version commonly known as Bánh ướt in the rest of Saigon. This variety consists of steamed rice paper rolls with the fillings on the side, served with pork patties rather than the traditional mince.
A little cart at 13 Hậu Giang, D.6
Bánh Cuốn Cà Cuống
Probably the most unique spin on this dish. The sauce for this version has essence of water bug. Yes. Water bug. It's got a similar smell of cinnamon, and, when it's mixed with fish sauce, it takes on this subtle flavor and scent that is often indescribable. Known as cà cuống, this sauce's allure is in its enigmatic scent and flavor.
89 Lý Tự Trọng, D.1
Tây Hồ - 127 Đinh Tiên Hoàng, D.1