When it comes to alcohol, Vietnamese rượu doesn't rank high on the list of easy-to-drink Asian spirits.
While sake and soju are consumed the world over, local rice wine boasts a far humbler reputation than its other Asian counterparts, in part because the traditional spirit is often made in modest quantities and at home, making it less accessible to those beyond our borders.
That is, of course, until Son Tinh set its sights on the world stage. The Hanoi-based rice wine distillery, which now boasts 12 different flavors of Vietnamese rượu, was founded by Englishman Markus Madeja and his wife, Thoa, whose family has been making their own rice wine for generations. Though the company has already managed to quietly accumulate a few international prizes – Son Tinh's spirits won two silvers at International Wine & Spirit Competition (IWSC) in 2011 – the distillery recently made its first big splash on the global stage with a write-up in VICE.
The saga of Son Tinh began in the late 1990s, when Madeja and a fellow expat friend, Dan Dockery, opened Highway 4 restaurant in Hanoi. At the time, Madeja had already begun perfecting with his own homemade batches of rice wine, tinkering with recipes and distilling techniques and ingredients. The duo began serving Madeja's rượu in the restaurant, and the spirit turned out to be a hit.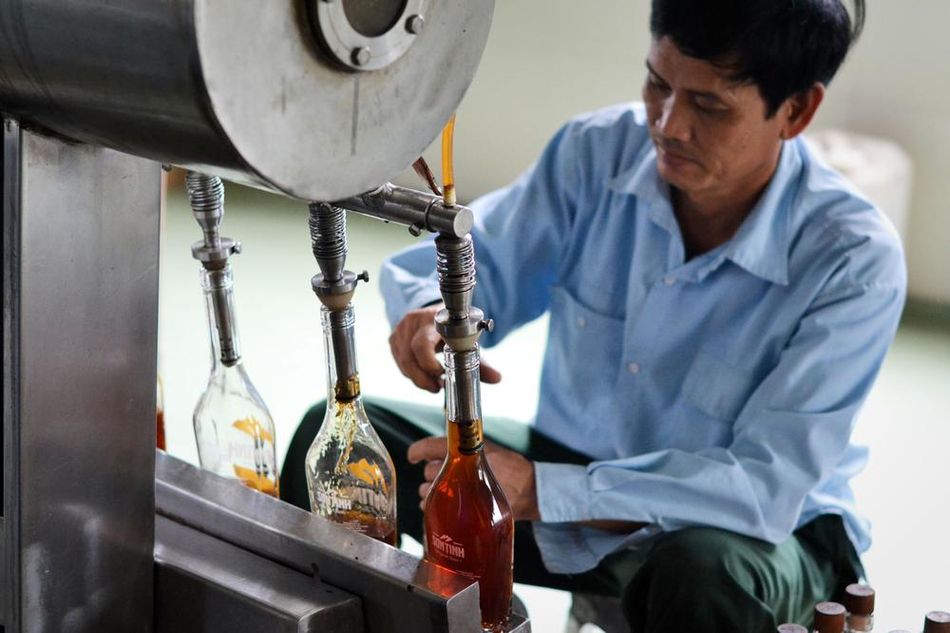 "We've always believed that Vietnamese [food and beverage] can, should and will span as reputable as any other cuisine," Dockery told VICE. "We have to fight a lot of people, including our own staff, our own marketing team, that it is and will be. Many people don't believe Vietnamese brands can be high standards."
Battling against the notion that imported products are "better" than local ones, Madeja toiled away, studying the art of Vietnamese rice wine, in hopes of creating a high-quality spirit that could hold its own on the international stage. Since its awards at the 2011 IWSC, Son Tinh has picked up a few more accolades and continues to enter global spirit competitions, often as the only Vietnamese product judges have ever seen.
In an effort to keep up with its ever-expanding business, Son Tinh's facilities are a far cry from your average Vietnamese home distillery. To accommodate a greater volume of rice wine, Son Tinh's distillery manager, Nguyen Van Hong, works in a large, industrial space outfitted with top-of-the-line equipment.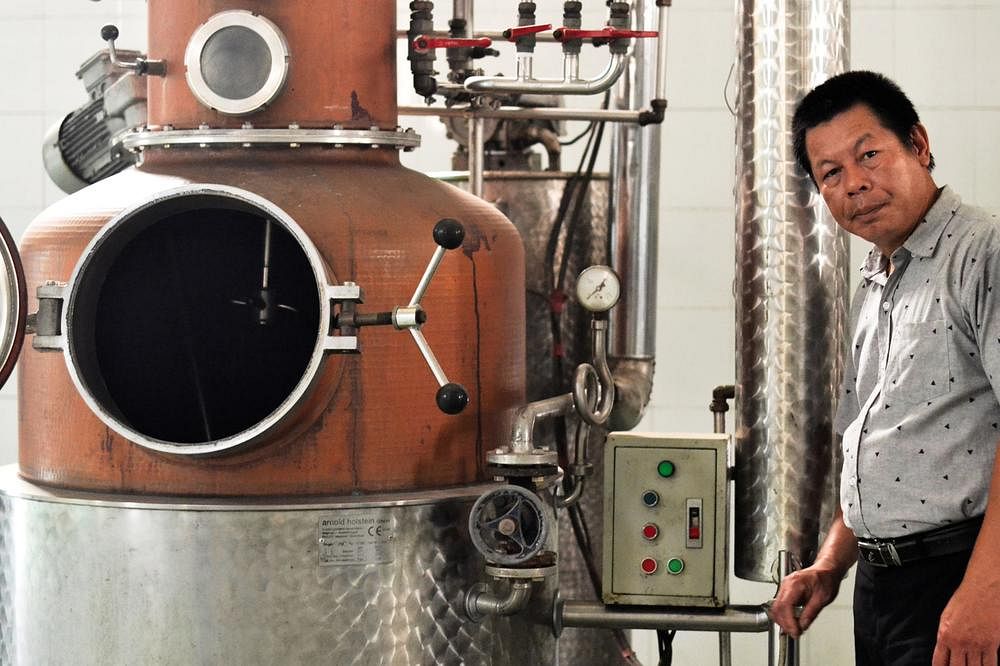 This space may defy the age-old local tradition of homemade rice wine, but Madeja believes in modernizing the distilling process. Son Tinh strives not only to introduce rice wine to the wider world but also to bring an aging tradition into the 21st century by accepting some changes as part of its evolution.
"My hypothesis still is that a tradition actually needs to change to persist," Madeja told VICE. "In a changing world, preferences and tastes change as well and it is therefore necessary for a tradition to change as well – or the inheritors will just not continue."
We'll drink to that.
[Photos via VICE]
---

Related Articles:
---