How often do you think about the Saigon River?
Unless you are driving across it or live within view, perhaps not very often. But the river is not only essential for the entire nation's imports and exports, bringing in many of the goods you encounter every day, but it was an essential element in Saigon's development.
When the French made efforts to transform Saigon from a town into a city during the colonial period, they relied heavily on the river. Because most visitors arrived via the Saigon River, major monuments were placed to be visible from the port, with all major roads leading straight from the river.
These aerial photos taken in 1950 reveal how massive and beautiful the river is, and also how integral it is to the orientation of Saigon's roads and buildings as part of the meticulously planned and arranged District 1.
Taken by French photographer Raymond Cauchetier, the black and white images also remind viewers how much smaller Saigon was not so long ago. It's hard not to look at the tree-lined streets and long for the days when the city had more greenery and fewer heat-trapping skyscrapers.
Have a peek at the photos below: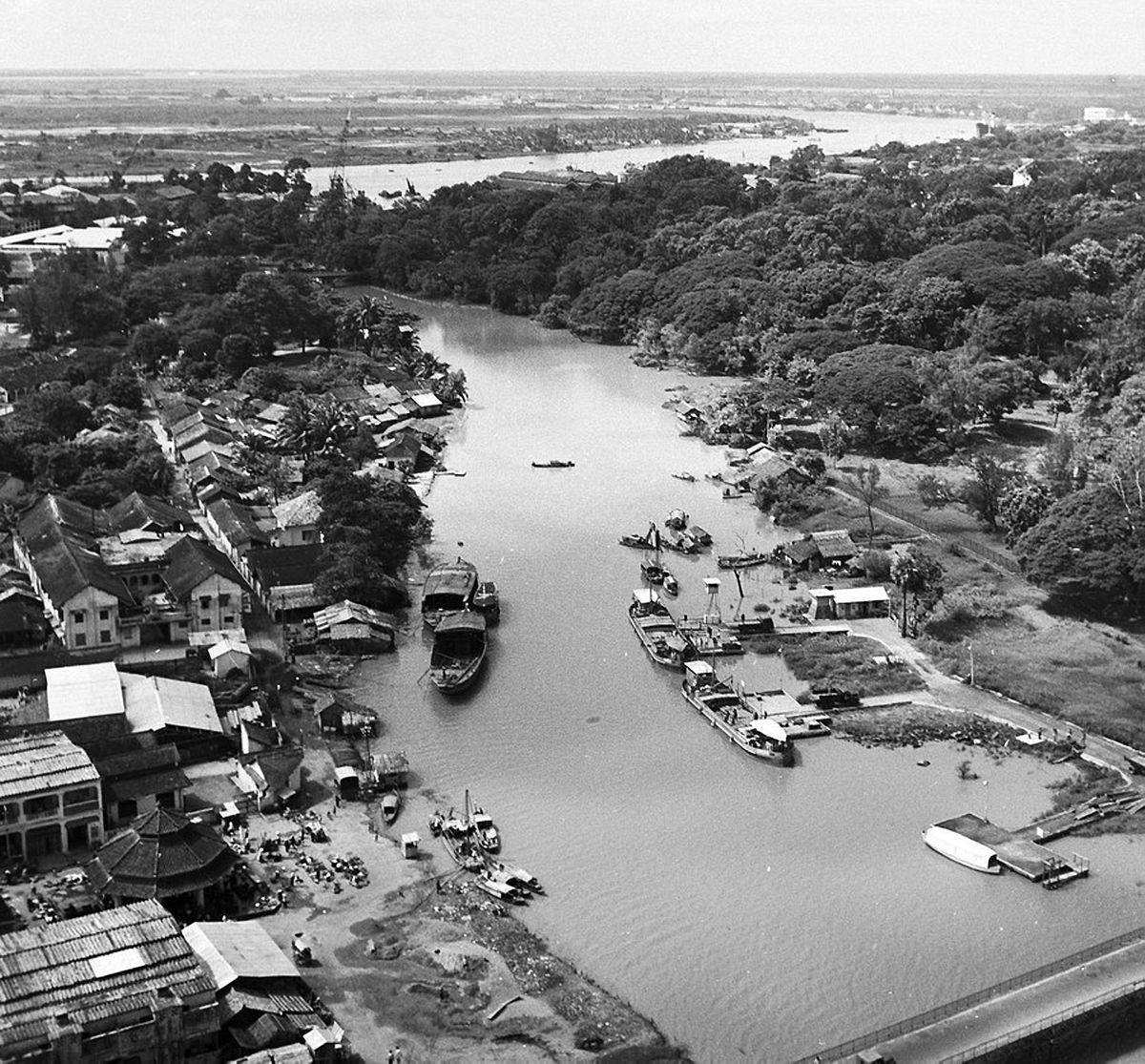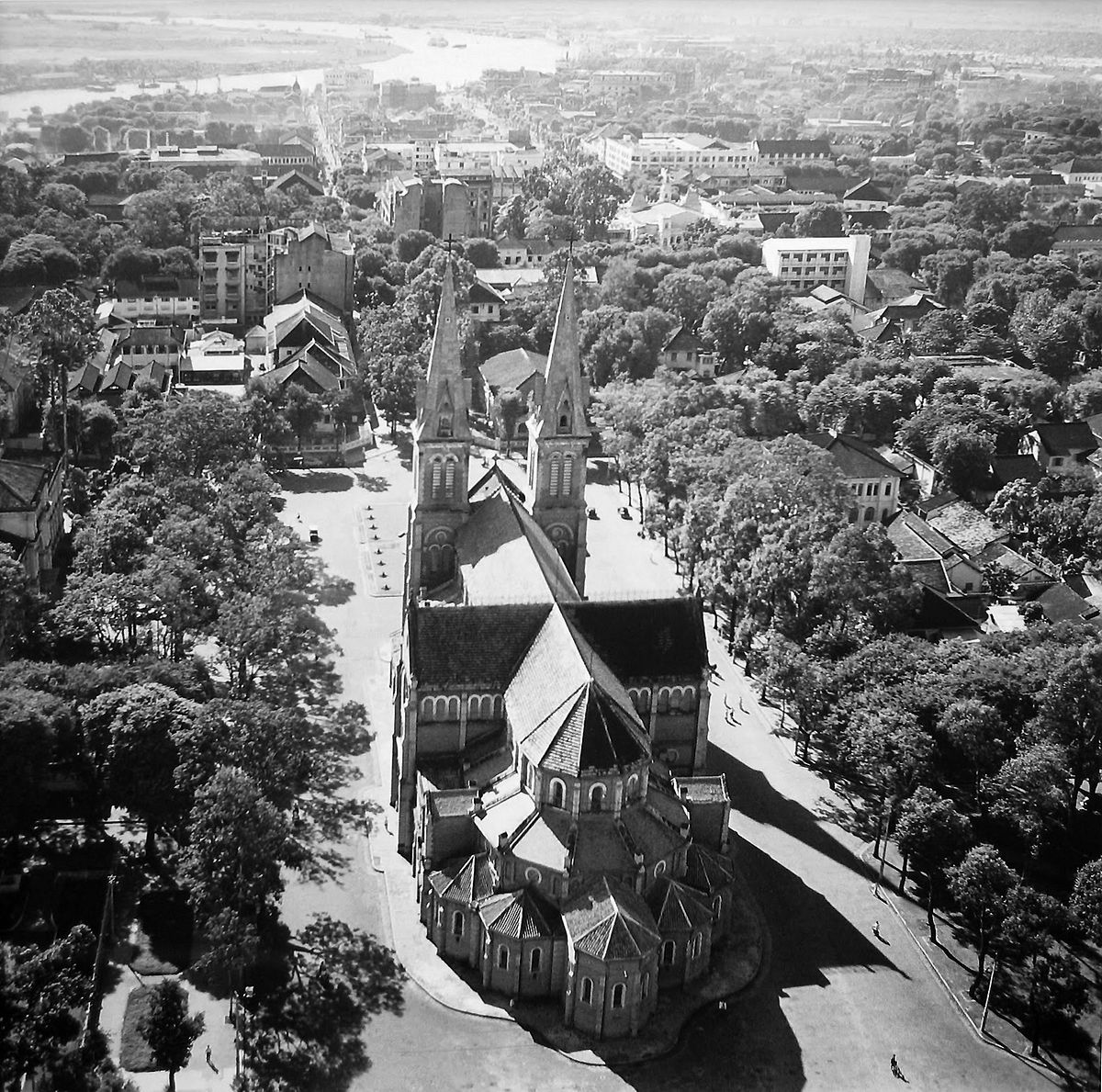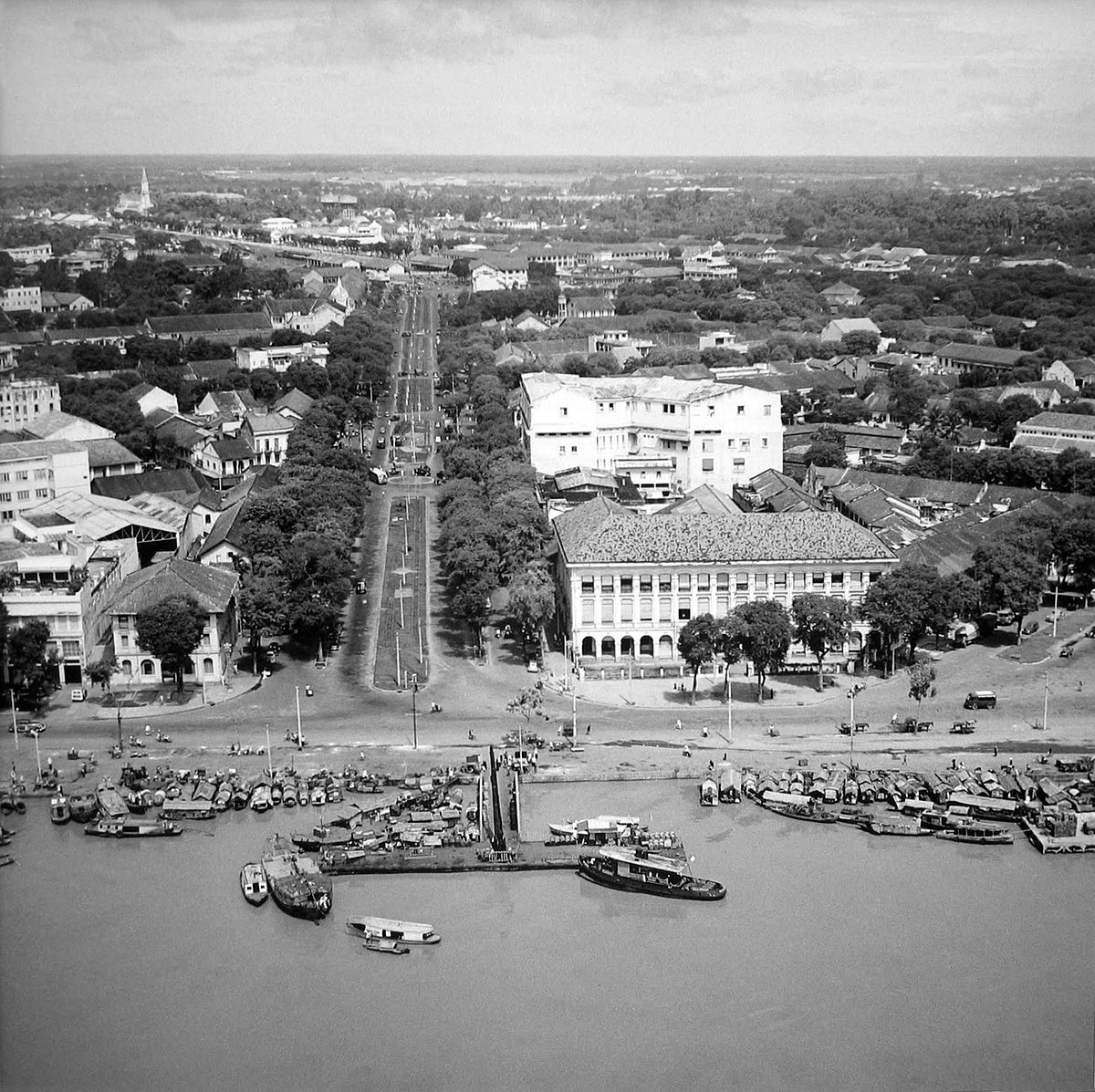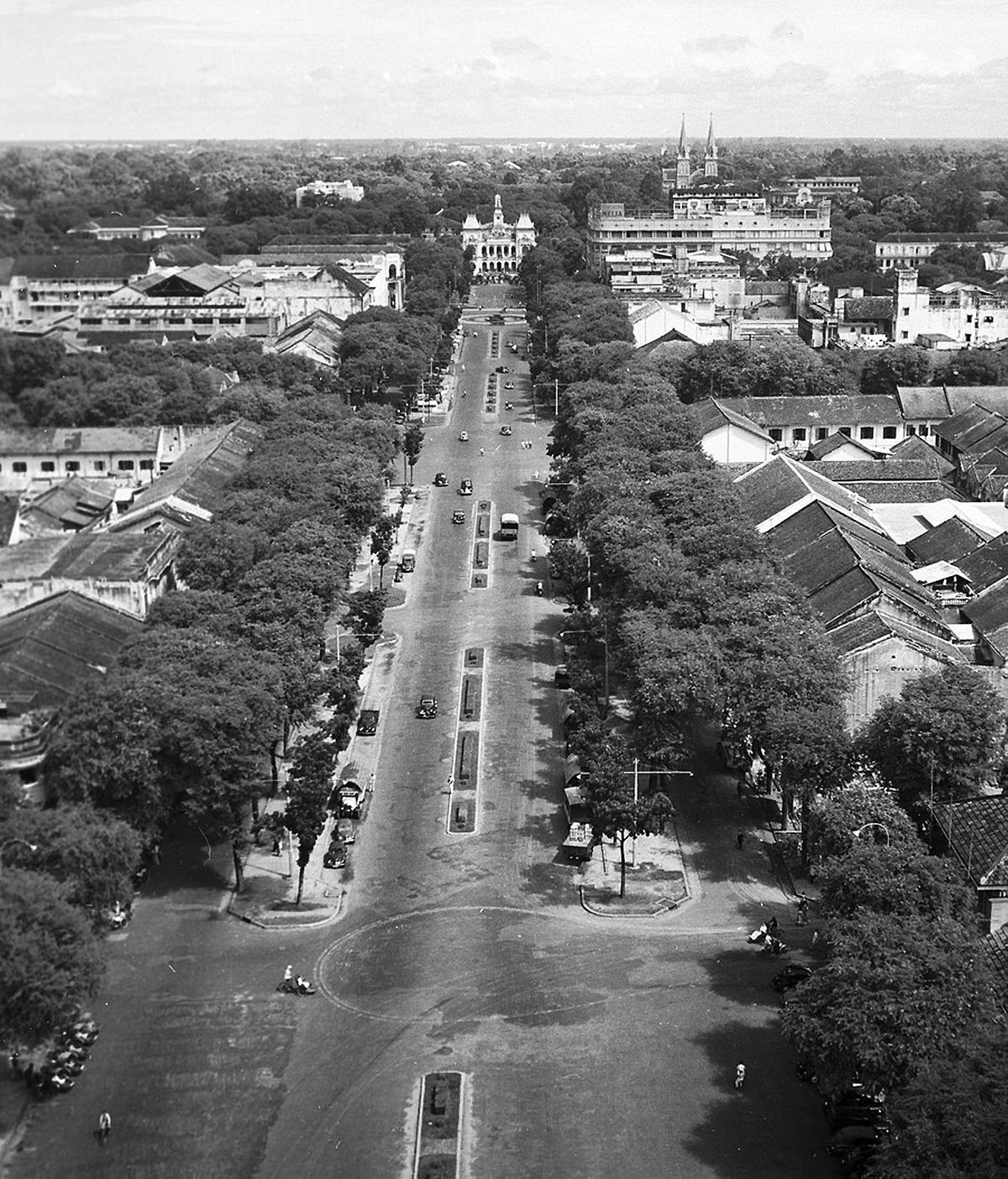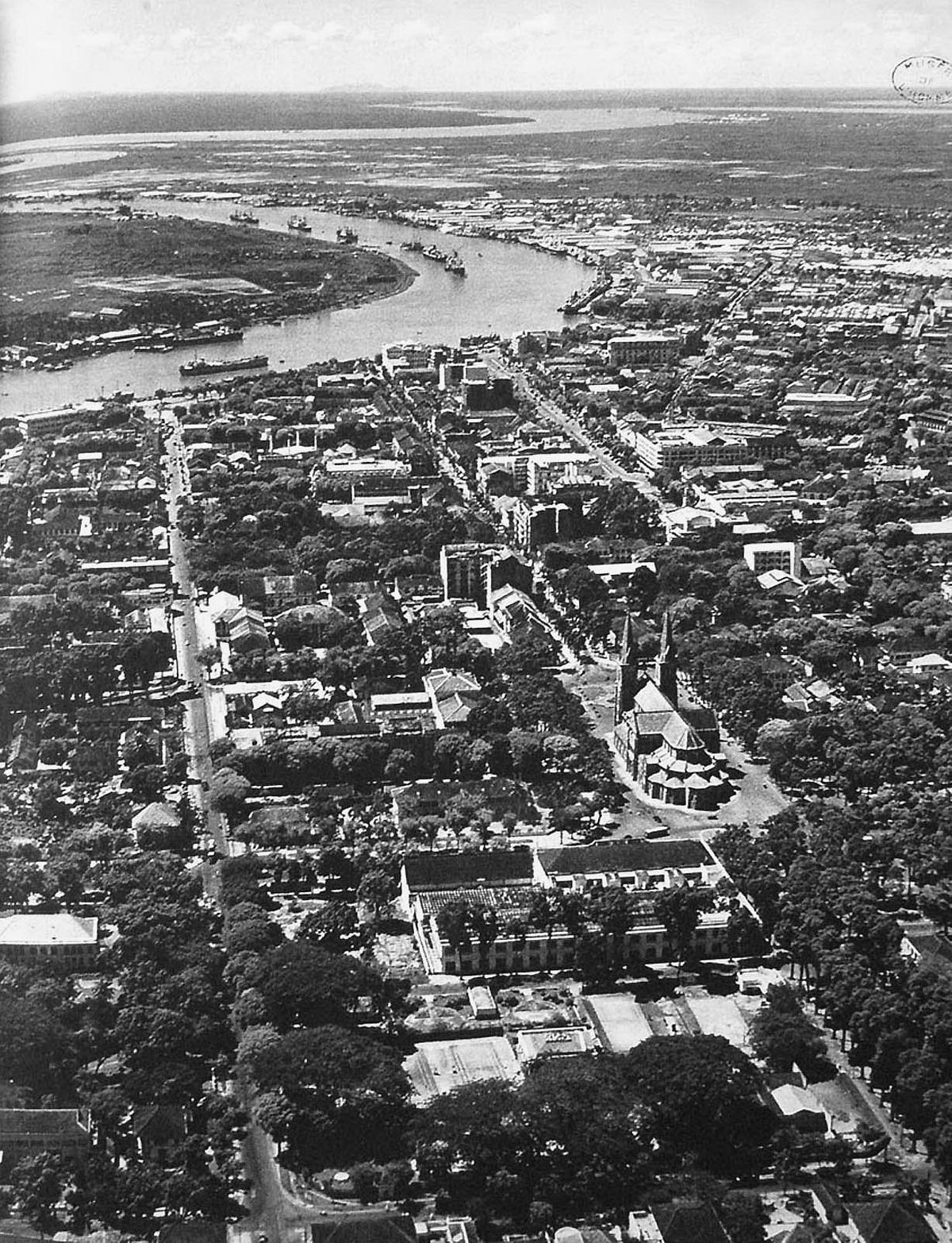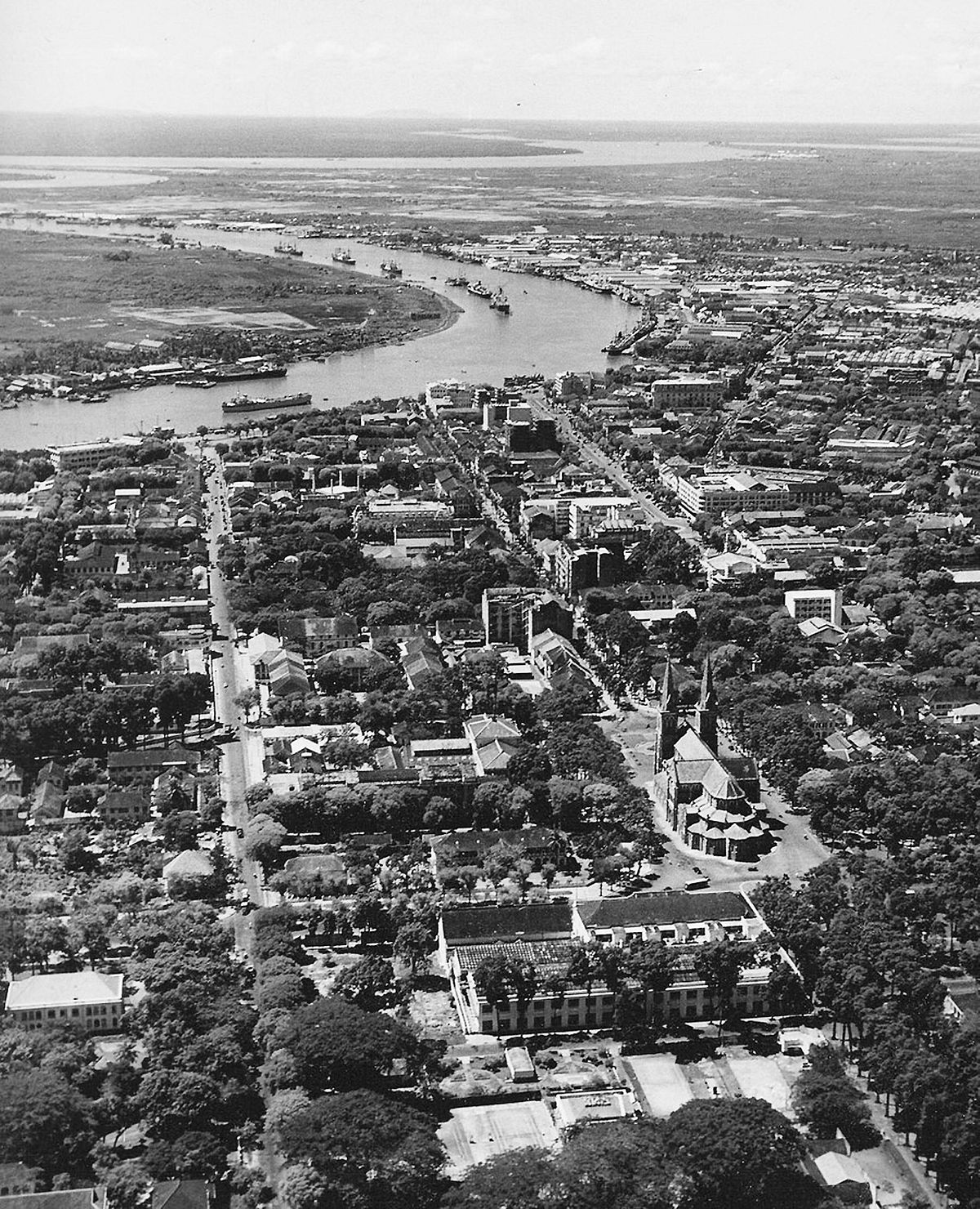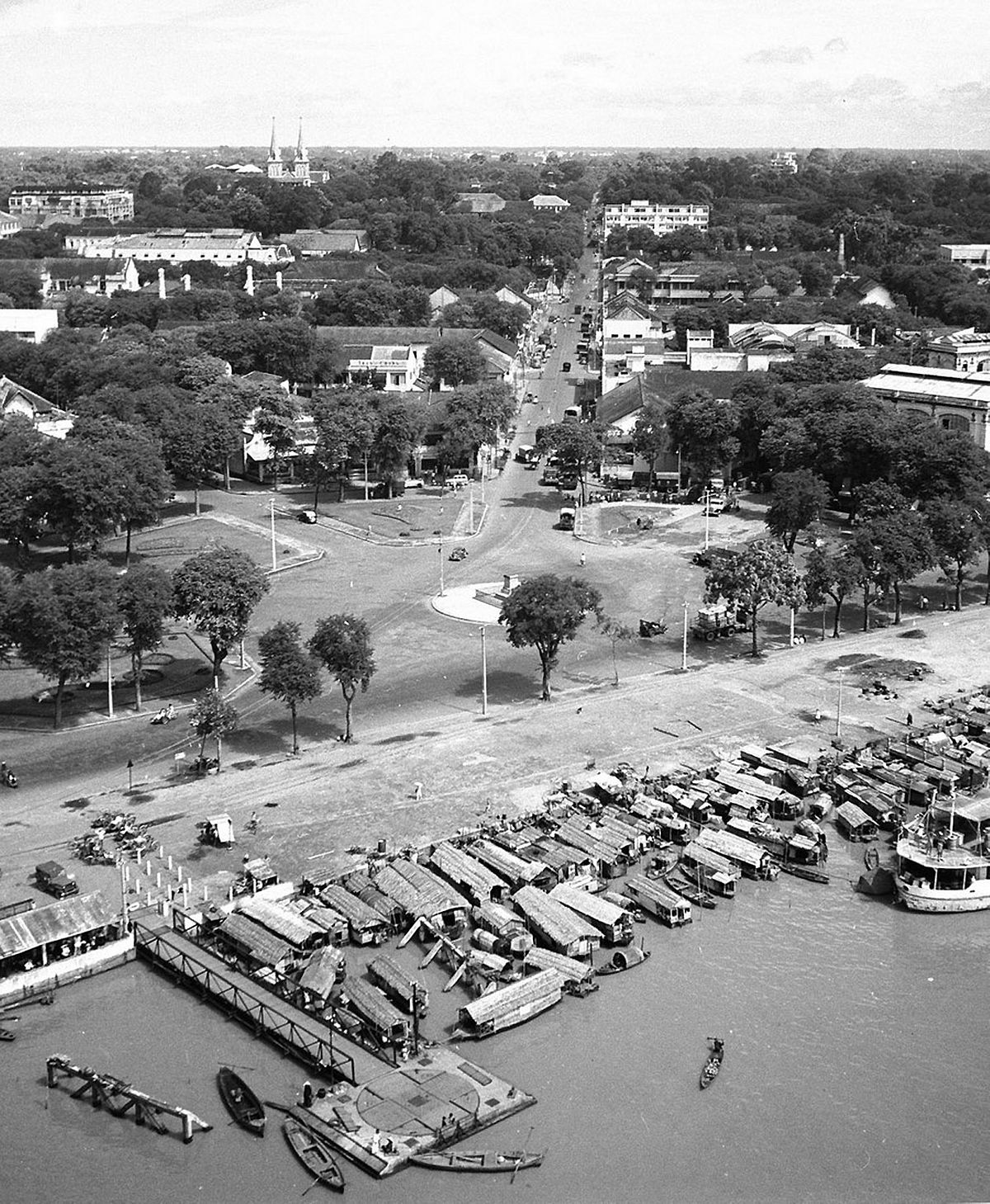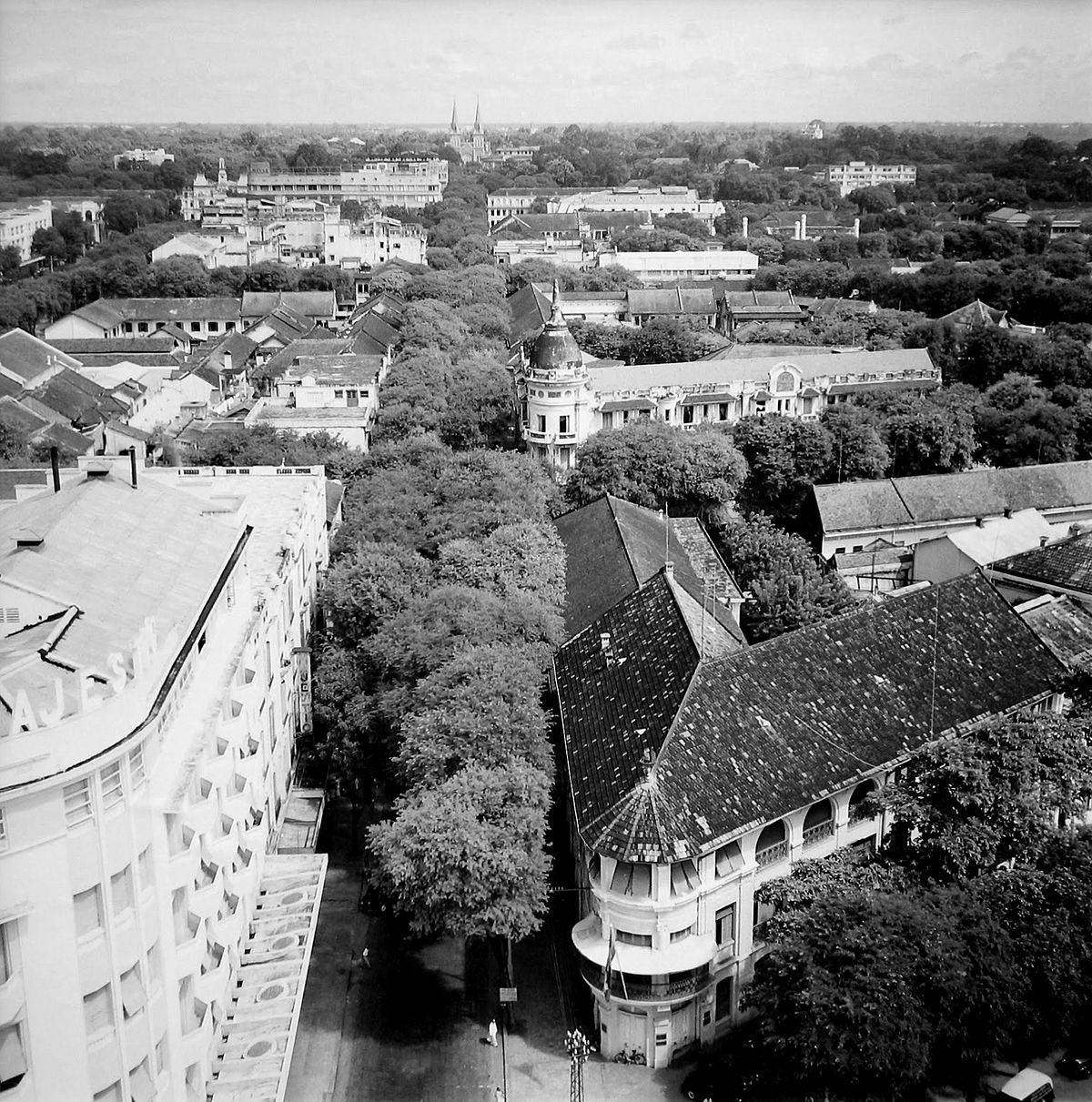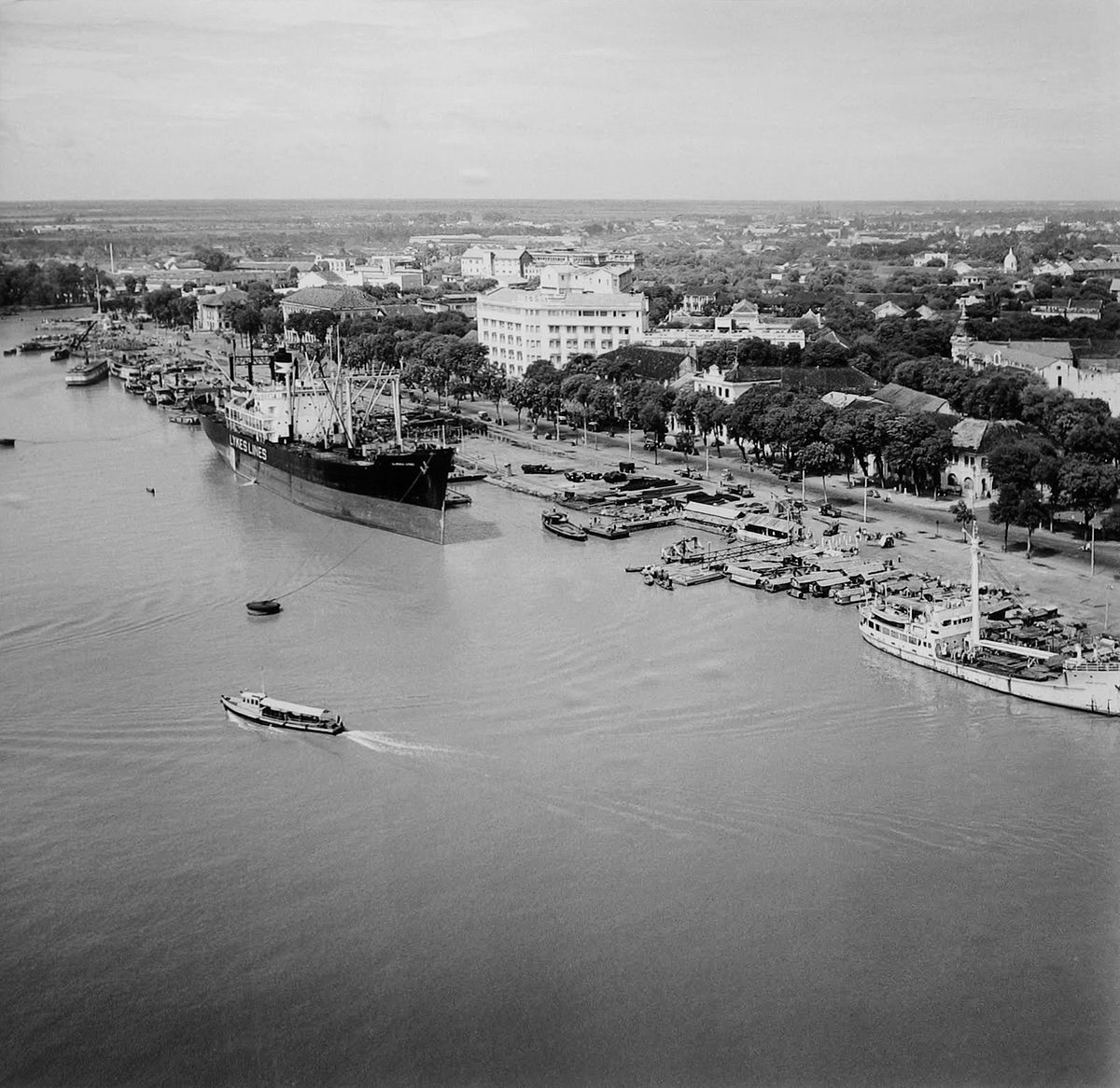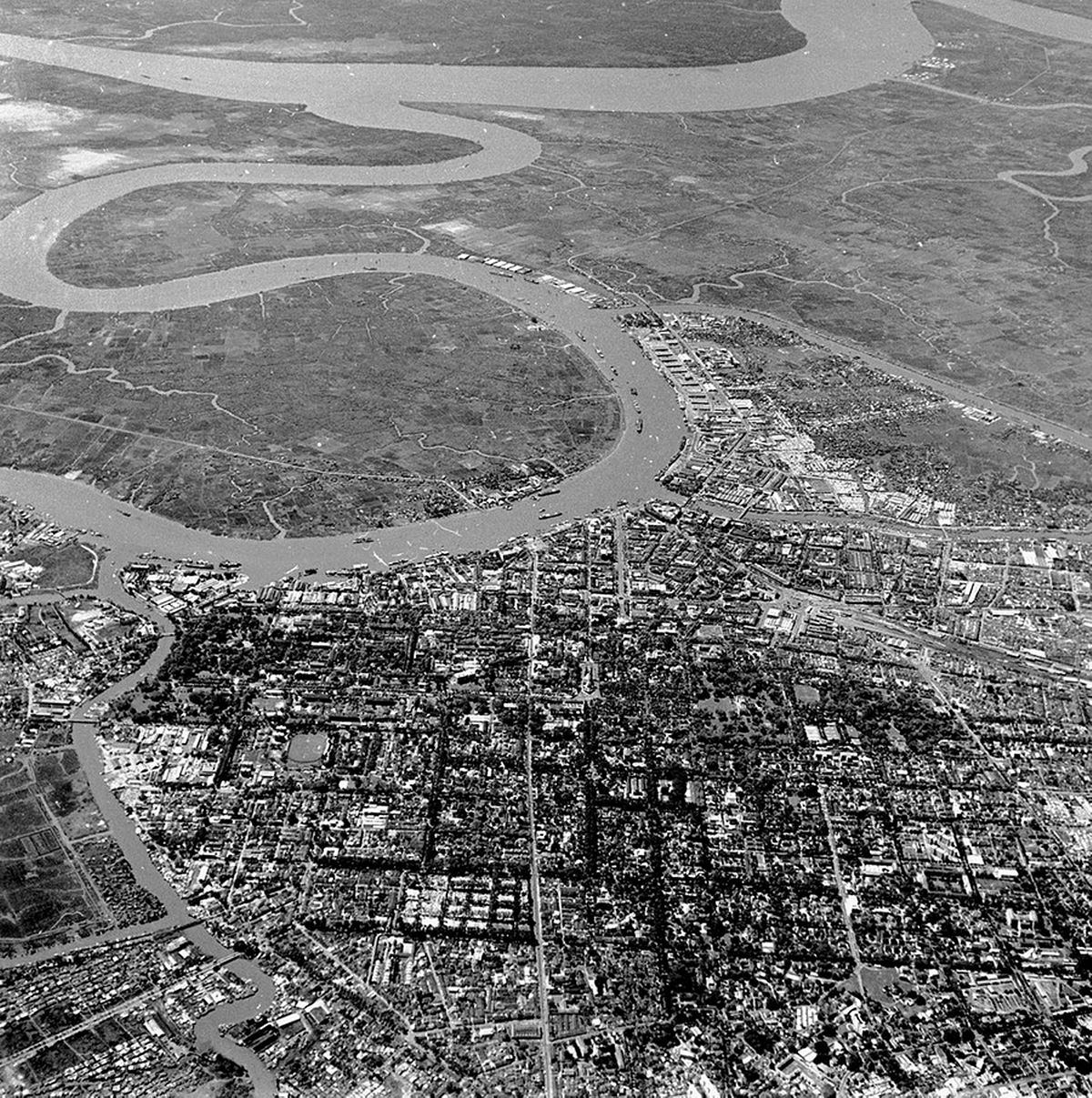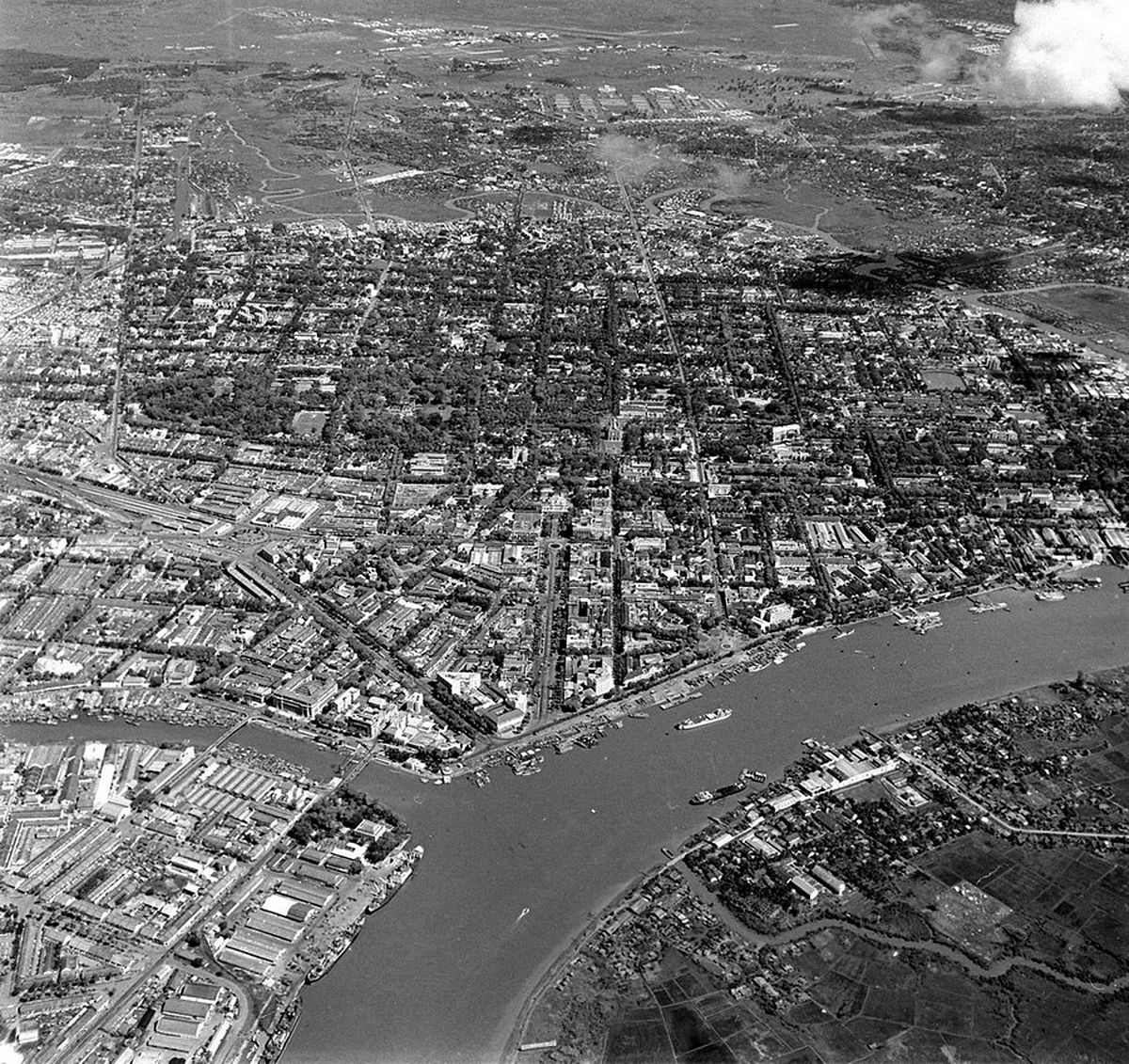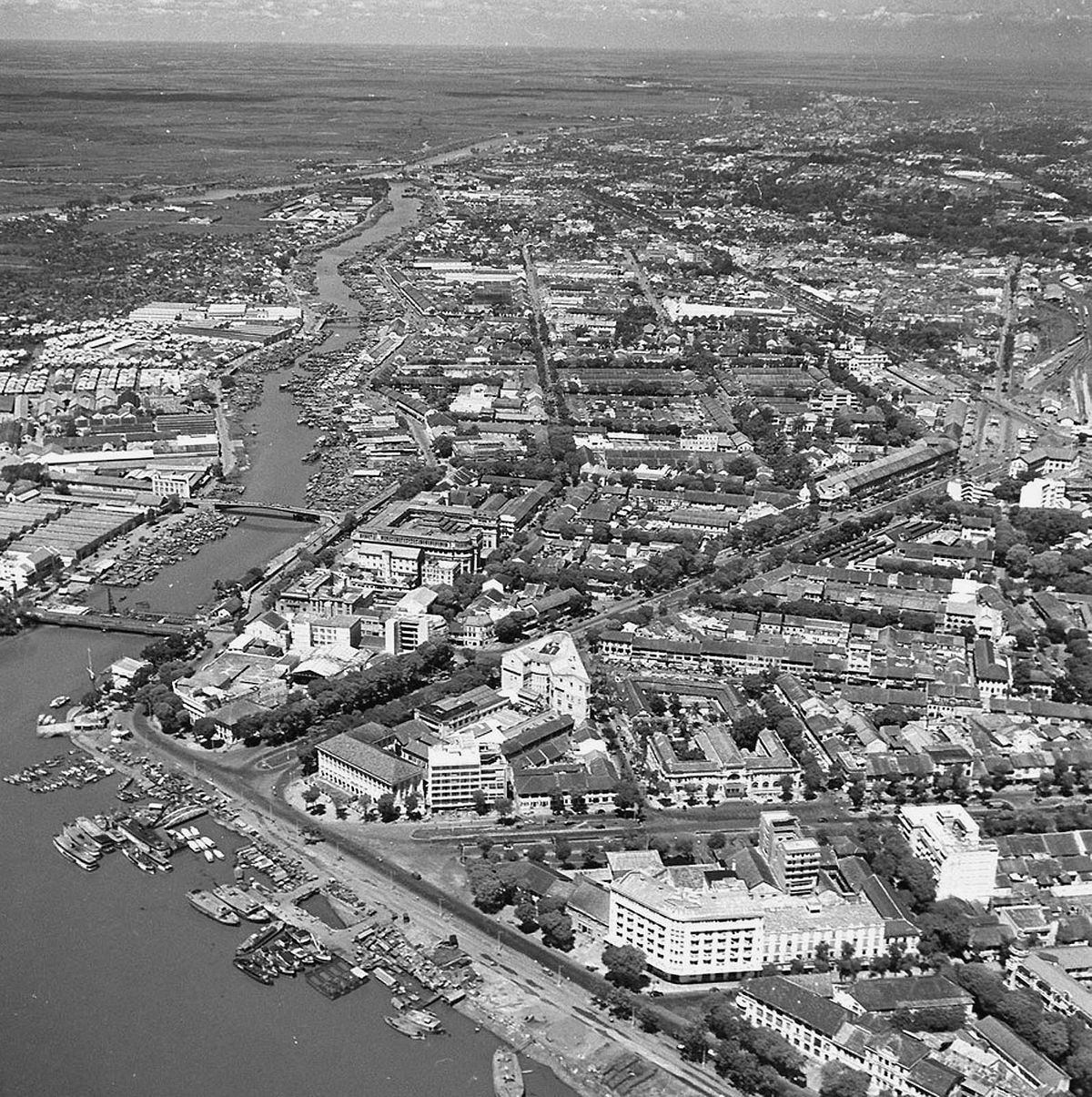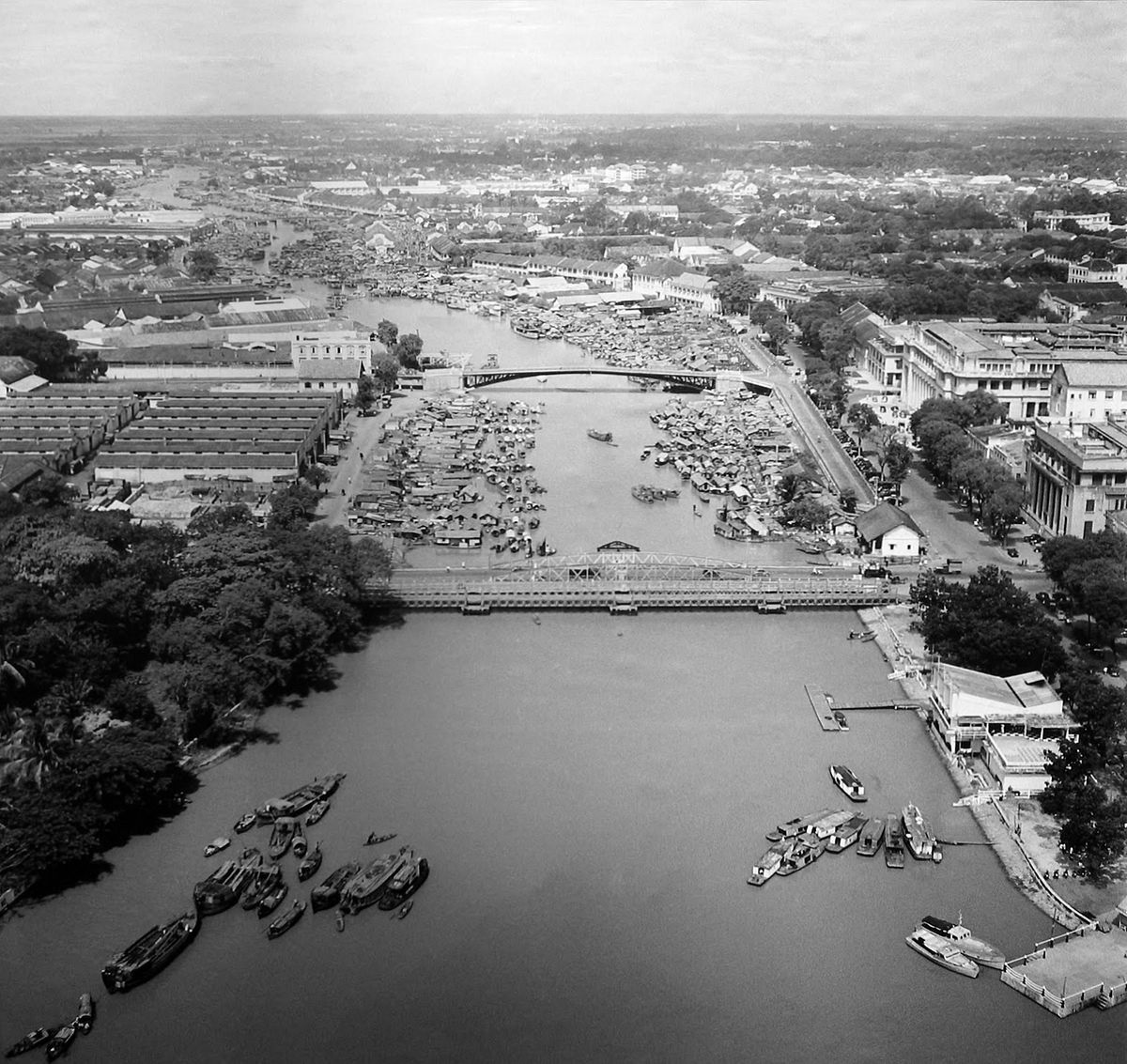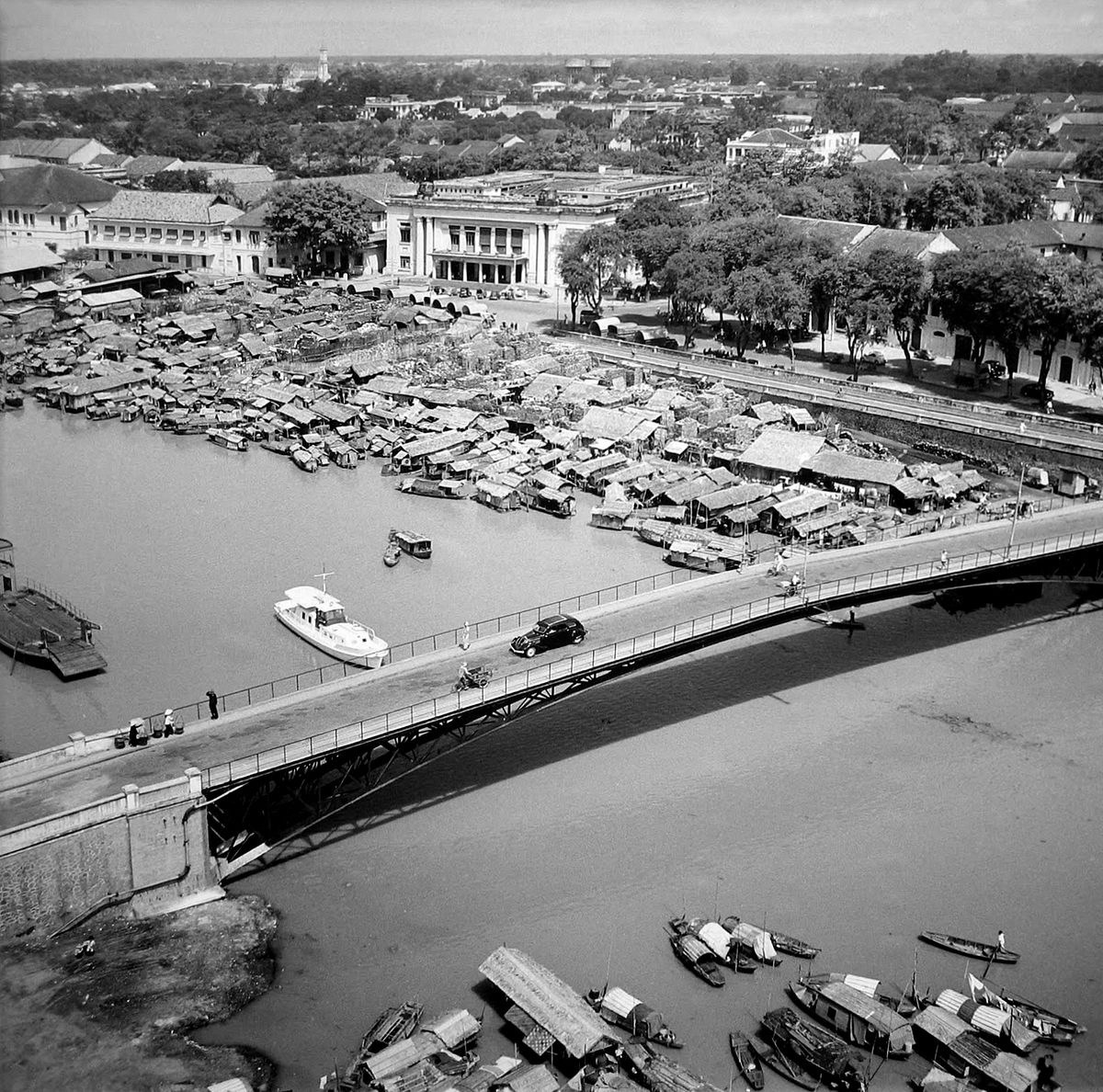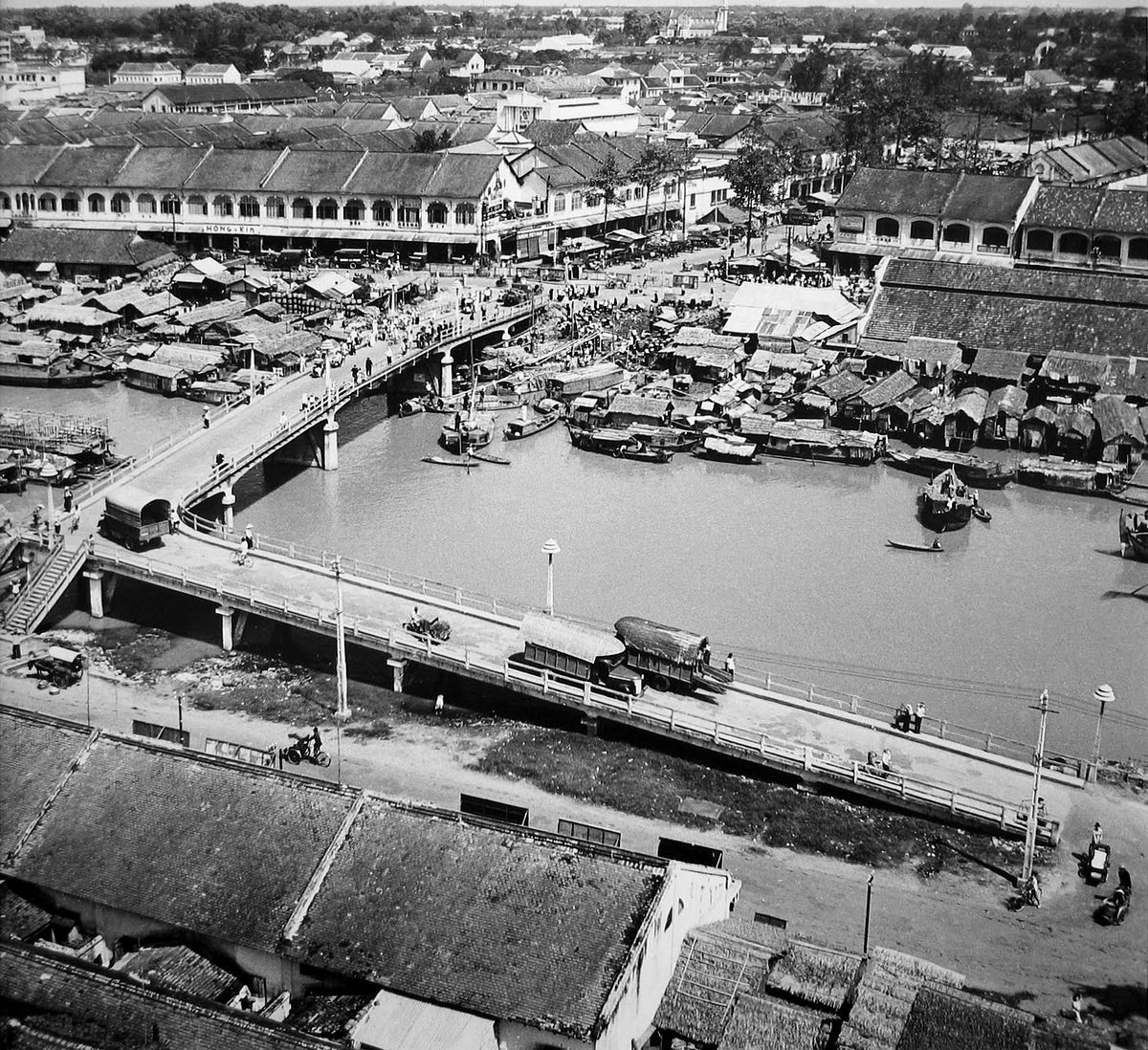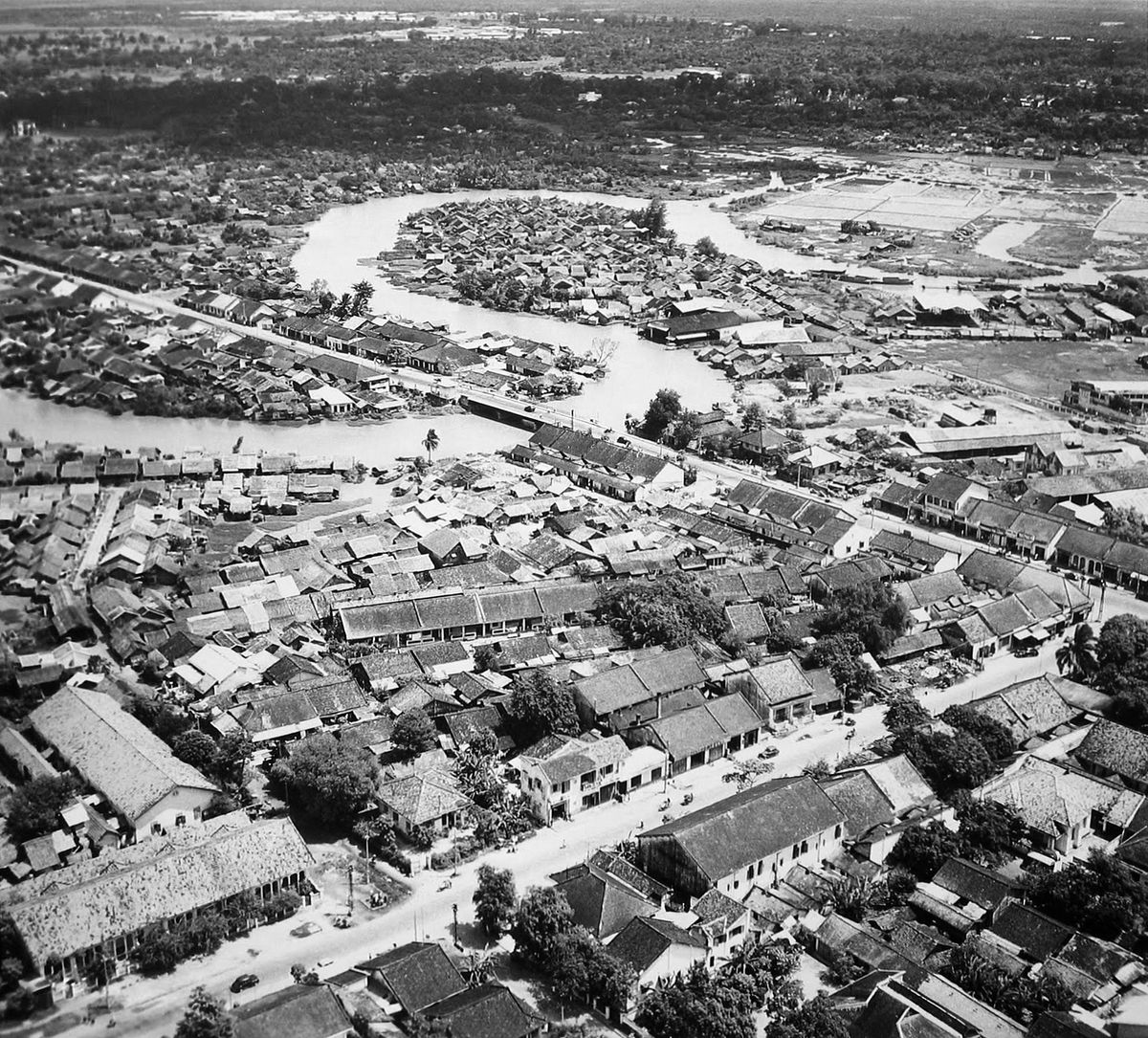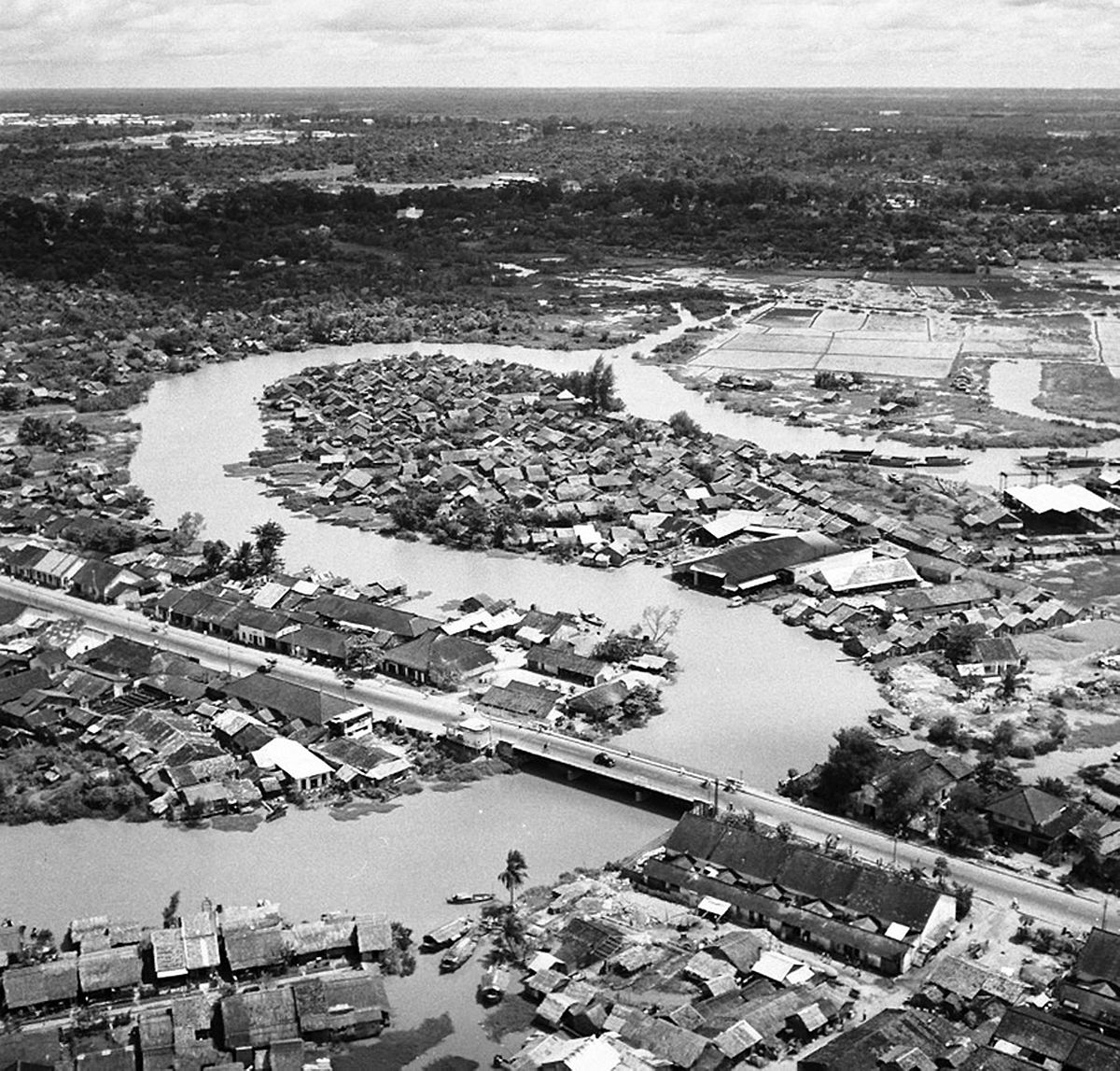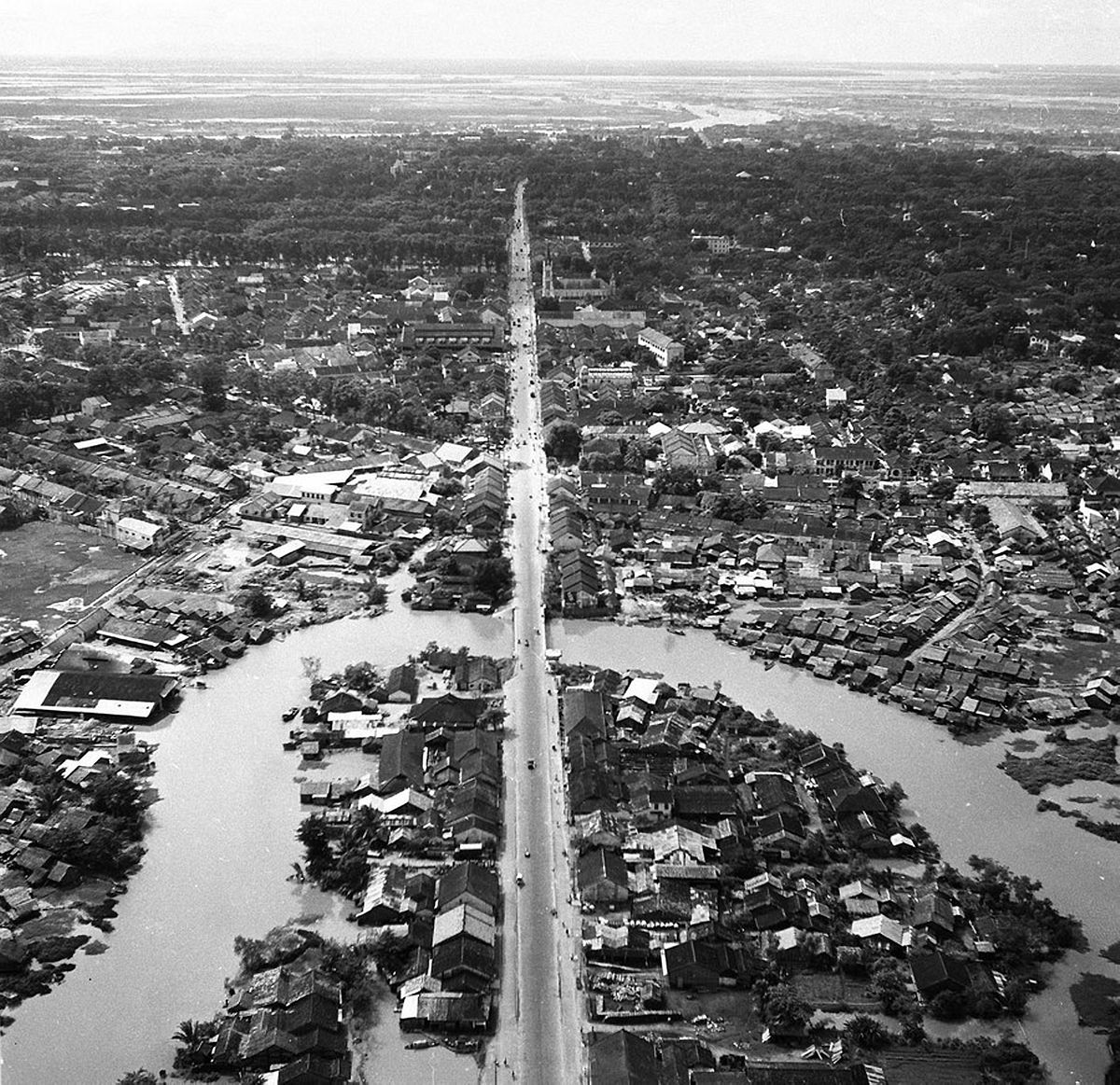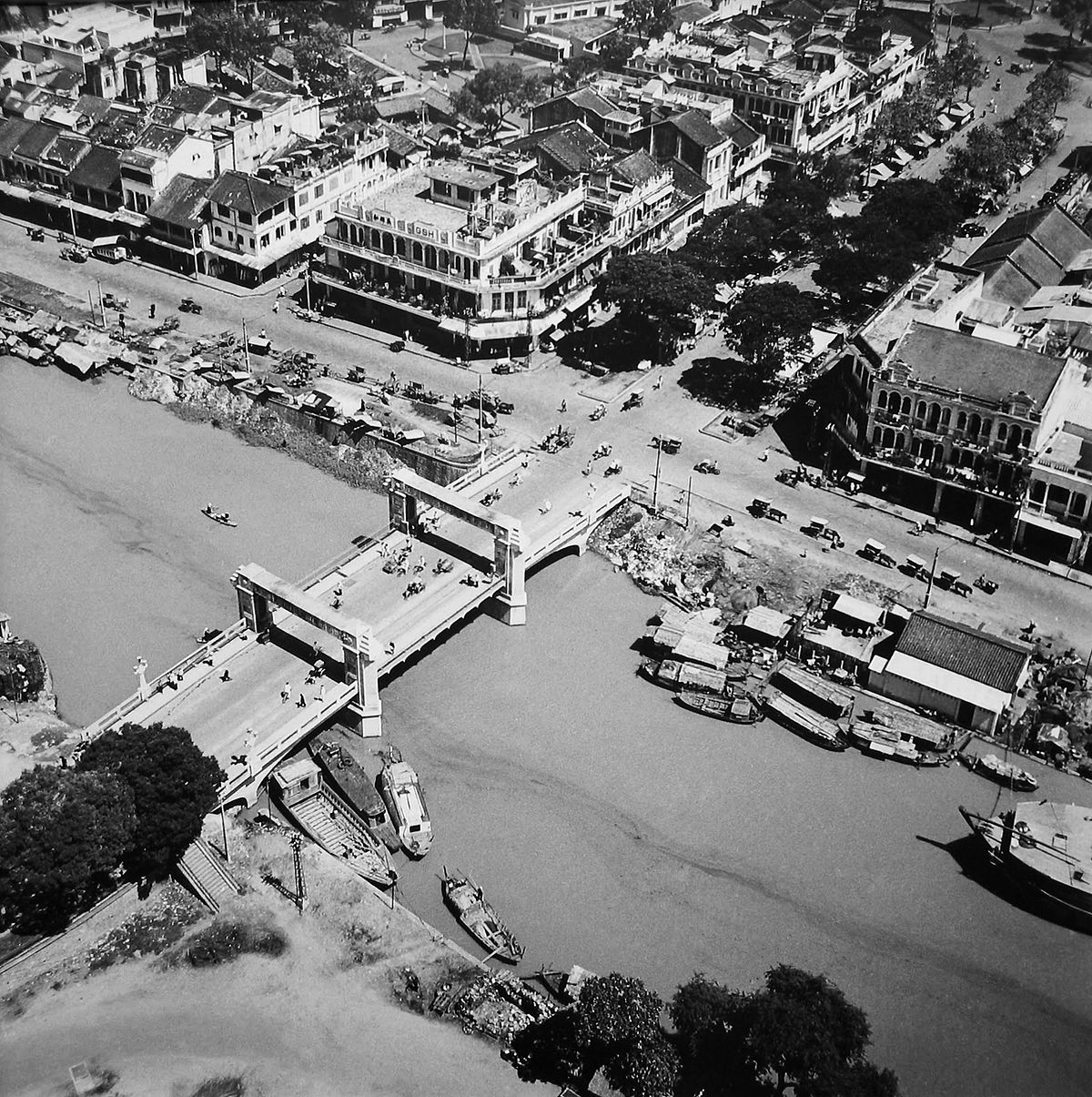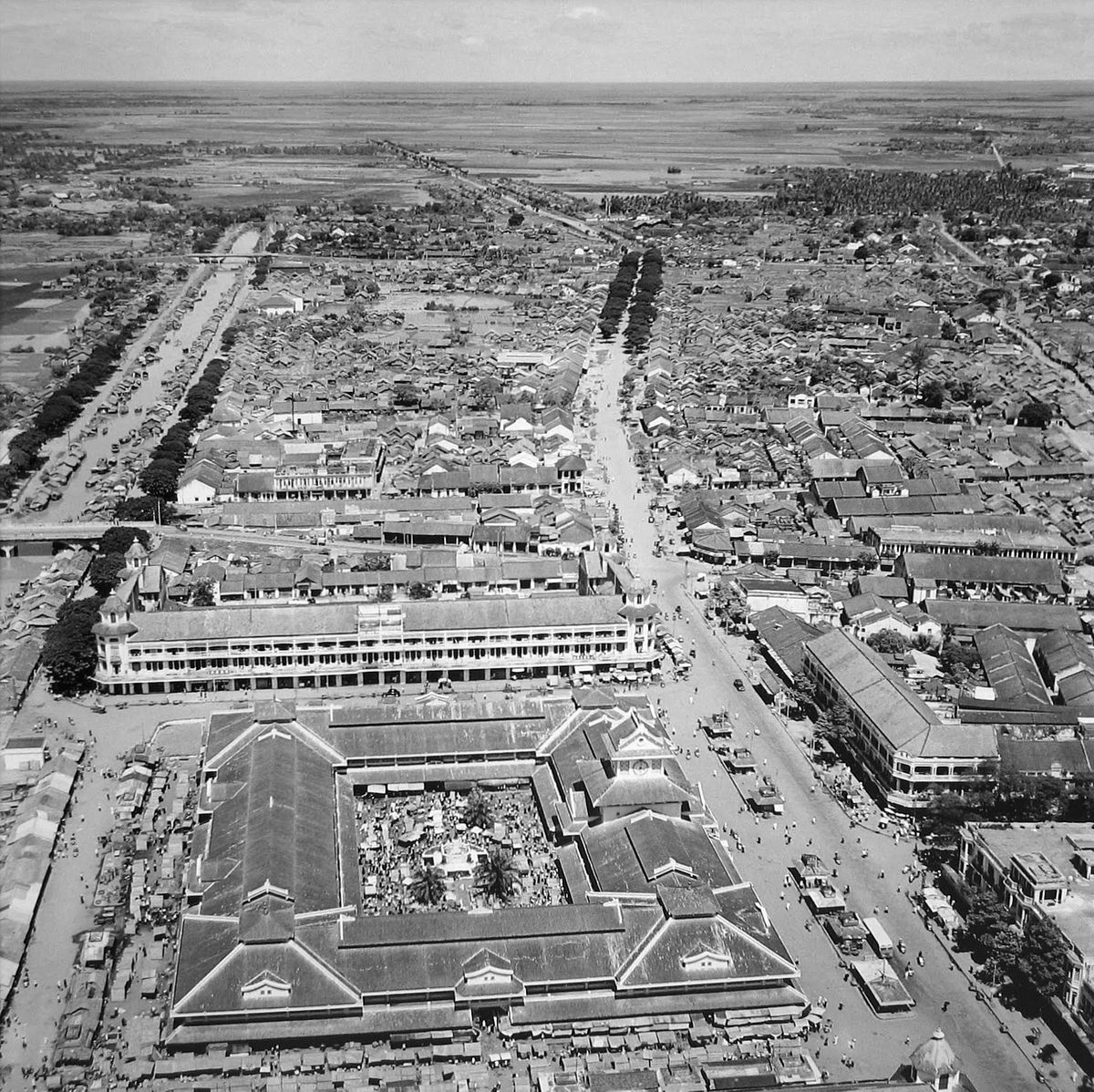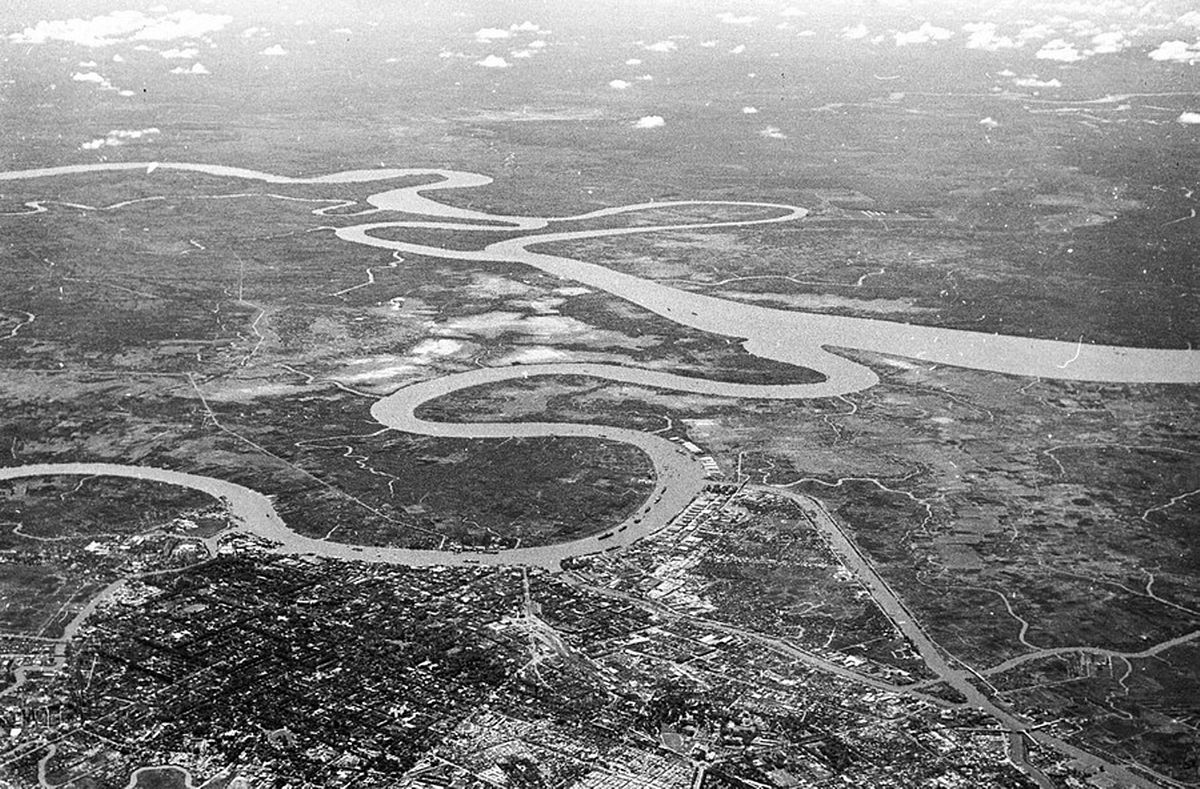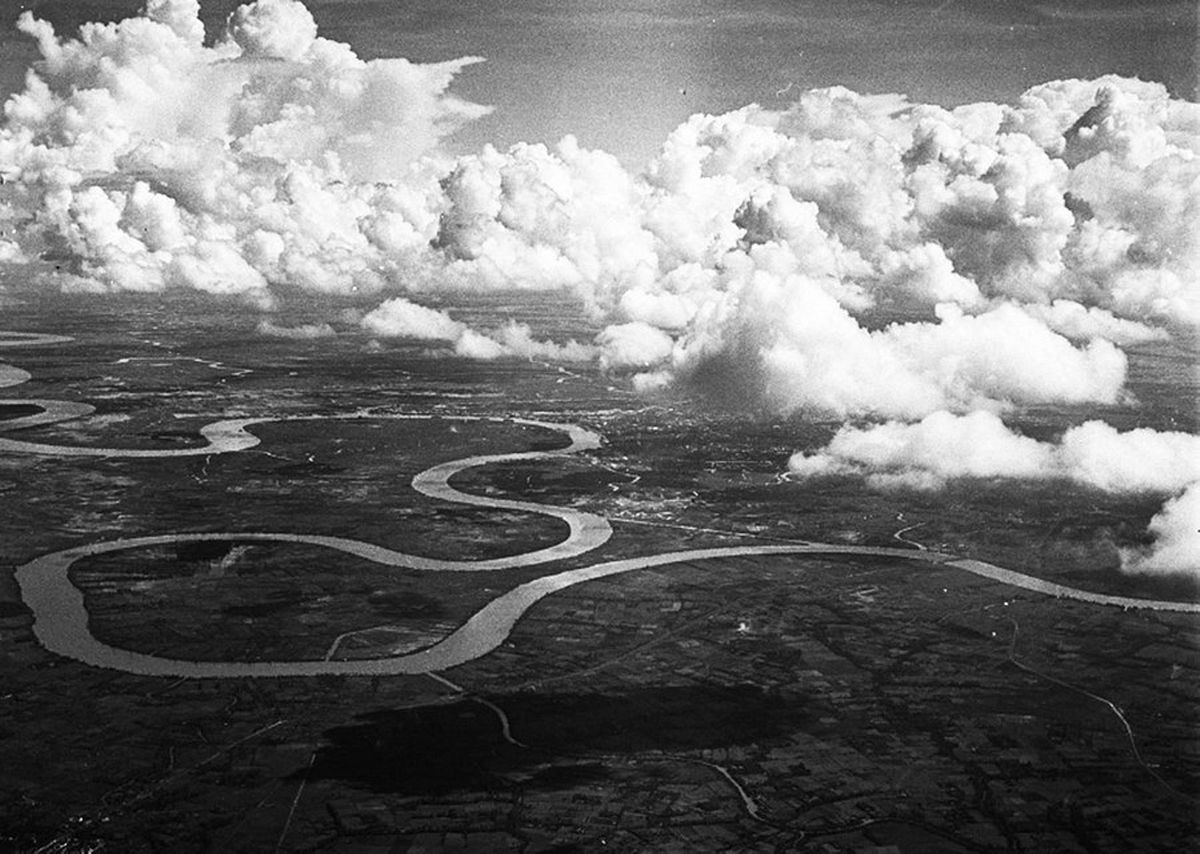 [Photos via Flickr user manhhai]