80 years ago, if you asked a Saigon resident to name a soap brand, you would get only one response - Cô Ba. The brand's popularity extended throughout Indochina and its success made its owner, Trương Văn Bền (1883 – 1956), one of the wealthiest men in Saigon.
Trương always had a knack for business. He started off by founding a number of small companies in Chợ Lớn. Over the next 15 years, he expanded to 5 factories that manufactured and processed oil and rice, 2 of which were in Saigon. But his main interested was coconut oil, a central component of soap and one which existed in large quantities in Vietnam.
In 1930s Saigon, most cleaning substances were imported and thus, pricey for locals. Seeing a huge business opportunity, Trương laid the cornerstone for a local soap industry in 1932, manufacturing the first xà bông Viet-nam (soap Viet-nam) or xà bông 72% (the number representing the percentage of coconut oil it contained). In a market dominated by expensive foreign brands, xà bông Viet-nam quickly gained market share for high quality and low cost.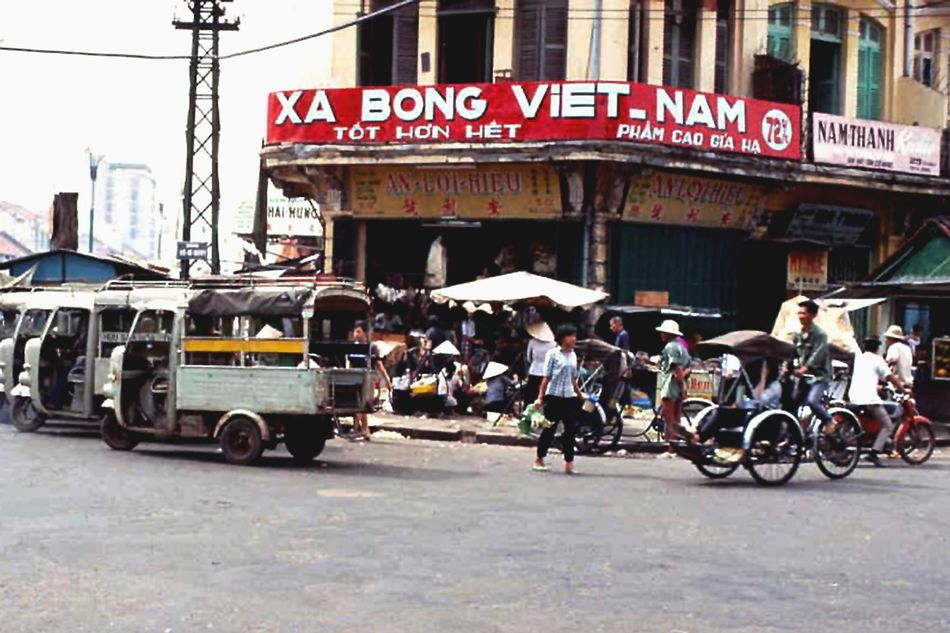 Trương incorporated the company "Trương Văn Bền and Sons," opening an office on Quai de Cambodge Street (in front of Kim Bien Market)
After saturating the Saigon market, Trương challenged himself with scented soap. This saw the birth of Cô Ba, an image of an elegant Vietnamese woman in áo dài displayed on each and every box.
The soap became enormously popular not only in Saigon but neighboring provinces and countries such as Cambodia and Laos. Within a few short yeas, the soap impressively eclipsed well-established global brands such as Cadeau.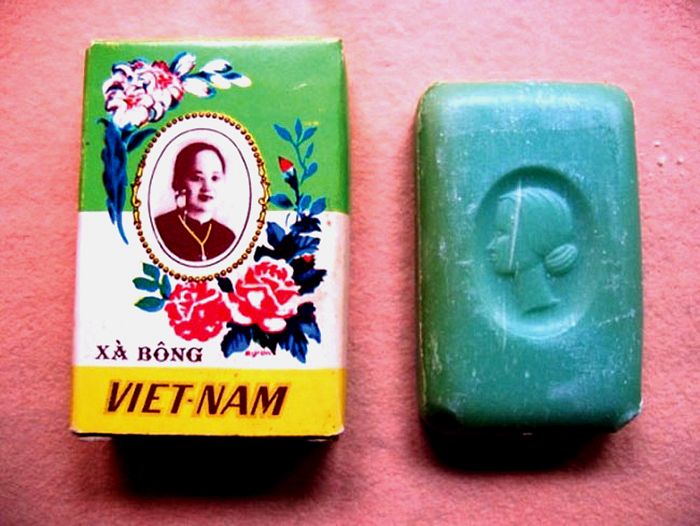 The face of Cô Ba became so deeply ingrained in consumer's minds that people used this nickname instead of the official xà bông Viet-nam.
The model for Cô Ba was never revealed. Some said it was Trương's wife while others guessed that it was 30s Vietnamese pageant queen Cô Ba Thiệu, whose beauty was so exceptional that the French offered to take her to France for an international beauty contest. Thiệu refused, proudly insisting to stay in Saigon. This local pride aligned perfectly with Trương's motto for his product – locals use local soap.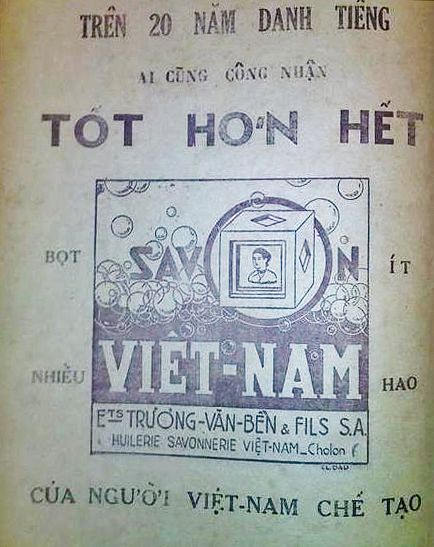 One can still pick up a bar of Cô Ba soap to this day, but it is made on a small scale and is no longer produced under the name of "Trương Văn Bền and Sons."
For Saigon's older generations, mention soap and you can be sure that the image of Cô Ba springs to mind.