One of District 3's grandest old colonial mansions, the Quận ủy (District council) building at 39 Trần Quốc Thảo (the former rue Eyriaud-des-Vergnes) was once the plush managerial residence of the Lyon-based metallurgical products company, Descours et Cabaud.
Founded in 1780, the Maison Descours et Cabaud was the first major French company to trade internationally in "iron, steel, cast iron and other metallurgical products, and all that is related directly or indirectly to the trade in raw or manufactured materials used in industries or enterprises."
The company opened its first Far East office in Hà Nội in 1898, but in the following year, larger premises were acquired at 1 quai de Belgique in Saigon, which subsequently became the Maison Descours et Cabaud's regional head office. By 1915, the company also had representative offices in Tourane (Đà Nẵng), Hải Phòng, Qui Nhơn and Bến Thủy (Vinh), as well as in Phnom Penh (Cambodia), Vientiane (Laos) and Mongtze (China).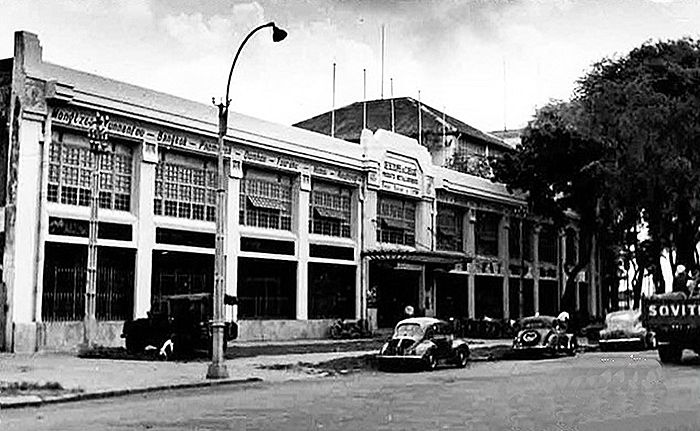 In 1927, in addition to its core business in metallurgical products, this "limited company with capital of 50 million francs" was acting as the Indochina agent for a wide range of international companies, including the Établissements Decauville (railway rolling stock and equipment), Portland Cement, Worthington Pumps, the Société d'Explosifs et de Produits Chimiques (dynamite), the Société Française "Le Métal Déployé" (metal fences) and "Le Gaulois" tamper-proof safes.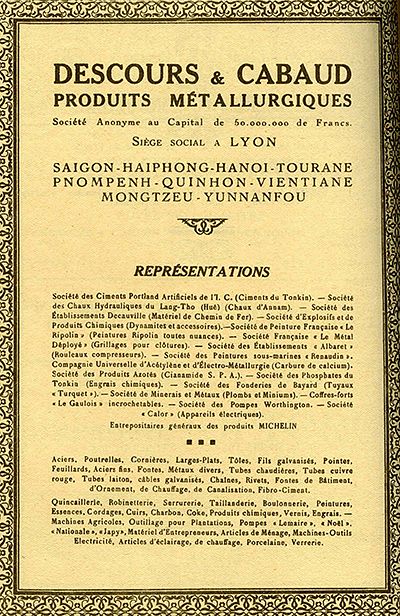 The mansion at 39 Trần Quốc Thảo was built in the early 20th century as an executive residence for one of the company's best-known Directors-General, Maurice Bergier (1907-1922), who also owned a large plantation (the Plantation Bergier) in Xuân Vinh village, Gia Định Province. In the period 1914-1922, Bergier served as president of the Chambre de Commerce de Cochinchine and of the Saigon Port Council of Administration, and was also appointed to the Cochinchina Colonial Council. After Bergier's retirement, the mansion was occupied by his successors right down to 1954, when the company left Indochina.
While the Maison Descours et Cabaud office building at 1 quai de Belgique (now Võ Văn Kiệt) was demolished many years ago, the company's executive residence at 39 rue Eyriaud-des-Vergnes (Trần Quốc Thảo) still stands today. Although it is not known what happened to the building after 1954, it has been used since 1975 as a local government office.
At the time of writing, a new office block is under construction immediately behind the old mansion. While it is perhaps not one of the most attractive or sympathetic examples of a historic building being retained and incorporated into a new development, this scheme has at least preserved the original building intact.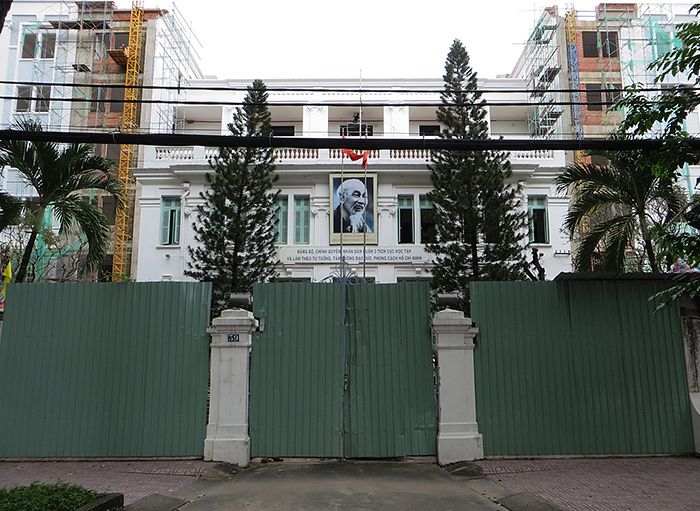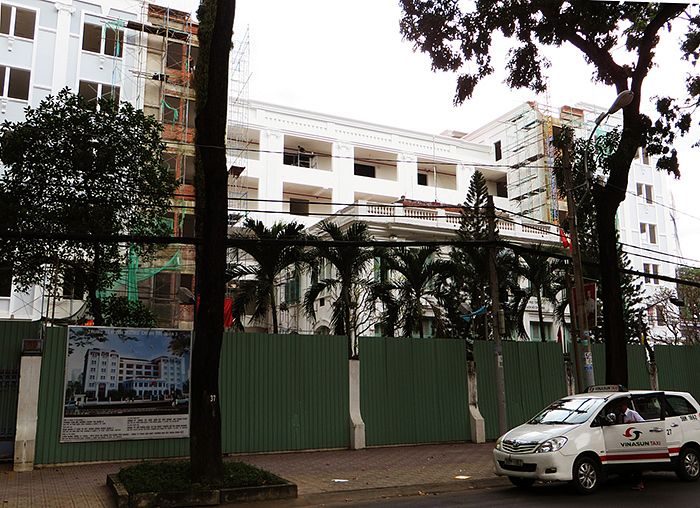 Tim Doling is the author of the walking tours book Exploring Hồ Chí Minh City (Nhà Xuất Bản Thế Giới, Hà Nội, 2014) and also conducts 4-hour Heritage Tours of Historic Saigon and Cholon. For more information about Saigon history and Tim's tours visit his website, www.historicvietnam.com.