It's claimed by several tourism websites that a gateway from one of the ancient Gia Dinh citadels has survived and may be viewed on the Dinh Tien Hoang-Phan Dang Luu intersection in Binh Thanh District, close to the Le Van Duyet Mausoleum. However, a little research into the history of that area reveals that the gateway in question has more recent origins.
The gateway, popularly known as the Gia Dinh Citadel Gate (Cổng thành Gia Định), is built into the outer wall of the Truong Cong Dinh Secondary School and does bear a very superficial resemblance to the east gate of the 1837 Gia Dinh Citadel as depicted in the famous drawing of the French attack of 1859, although clearly it was conceived on a significantly smaller scale.
In fact, since neither the Luy Ban Bich city walls of 1772 nor the two citadels of 1790 and 1837 (see "The Citadels of Gia Định") were located anywhere near this neighborhood, the idea that it ever formed part of those structures may be ruled out.
Old maps reveal that the Truong Cong Dinh Secondary School stands on the site formerly occupied by the historic Gia Dinh School of Drawing (École de Dessin Gia-Dinh), an applied arts school set up by the French in 1913 to provide continuing studies for graduates of the Thu Dau Mot School of Indigenous Arts (École d'Art Indigène de Thu-Dau-Mot, teaching mainly woodwork and lacquerware) and the Bien Hoa School of Arts (École d'Art de Bien-Hoa, teaching mainly ceramics and bronzecasting).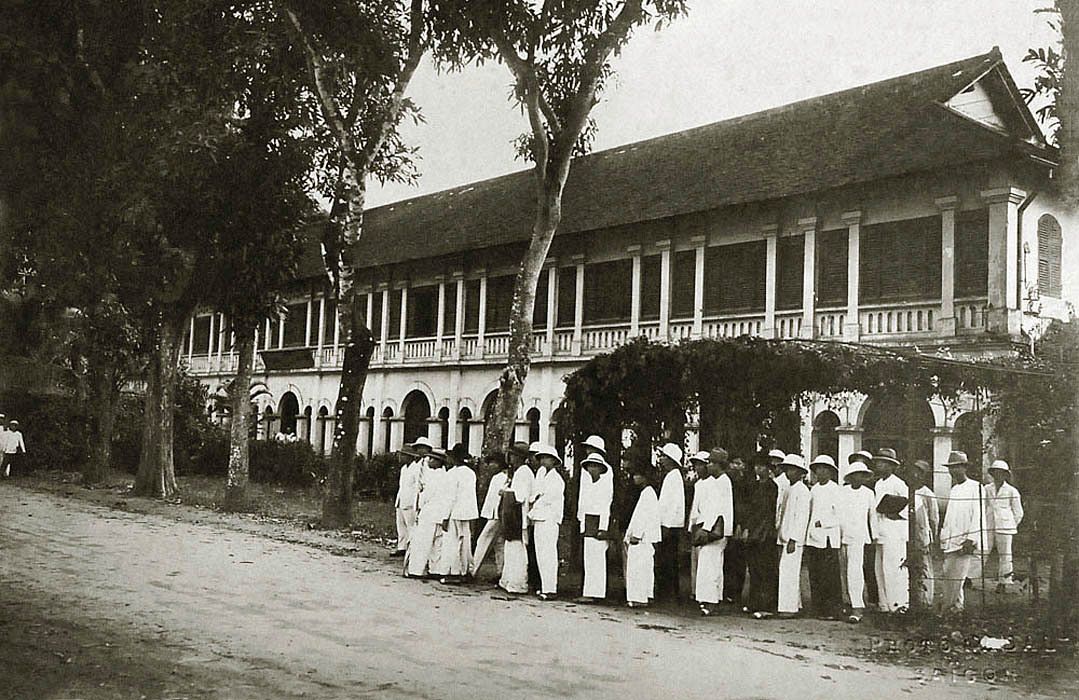 An important training ground for many pioneering southern painters and sculptors, it was renamed the Gia Dinh School of Applied Arts (École des Arts Décoratifs de Gia-Dinh) in 1940, and after 1954 it became the Gia Dinh Secondary School of Decorative Arts (Trường Trung học Trang trí Mỹ thuật Gia Định).
In 1955, the Saigon National College of Fine Art (Trường Quốc gia Cao đảng Mỹ thuật Sài Gòn) was opened right next door to the secondary school to teach painting and sculpture. After Reunification in 1975, the two schools merged to become the Ho Chi Minh City College of Fine Art (Trường Cao đảng Mỹ thuật Thành phố Hồ Chí Minh), and when this institution was upgraded to the status of a university in 1981, all teaching was confined to the 1954 building.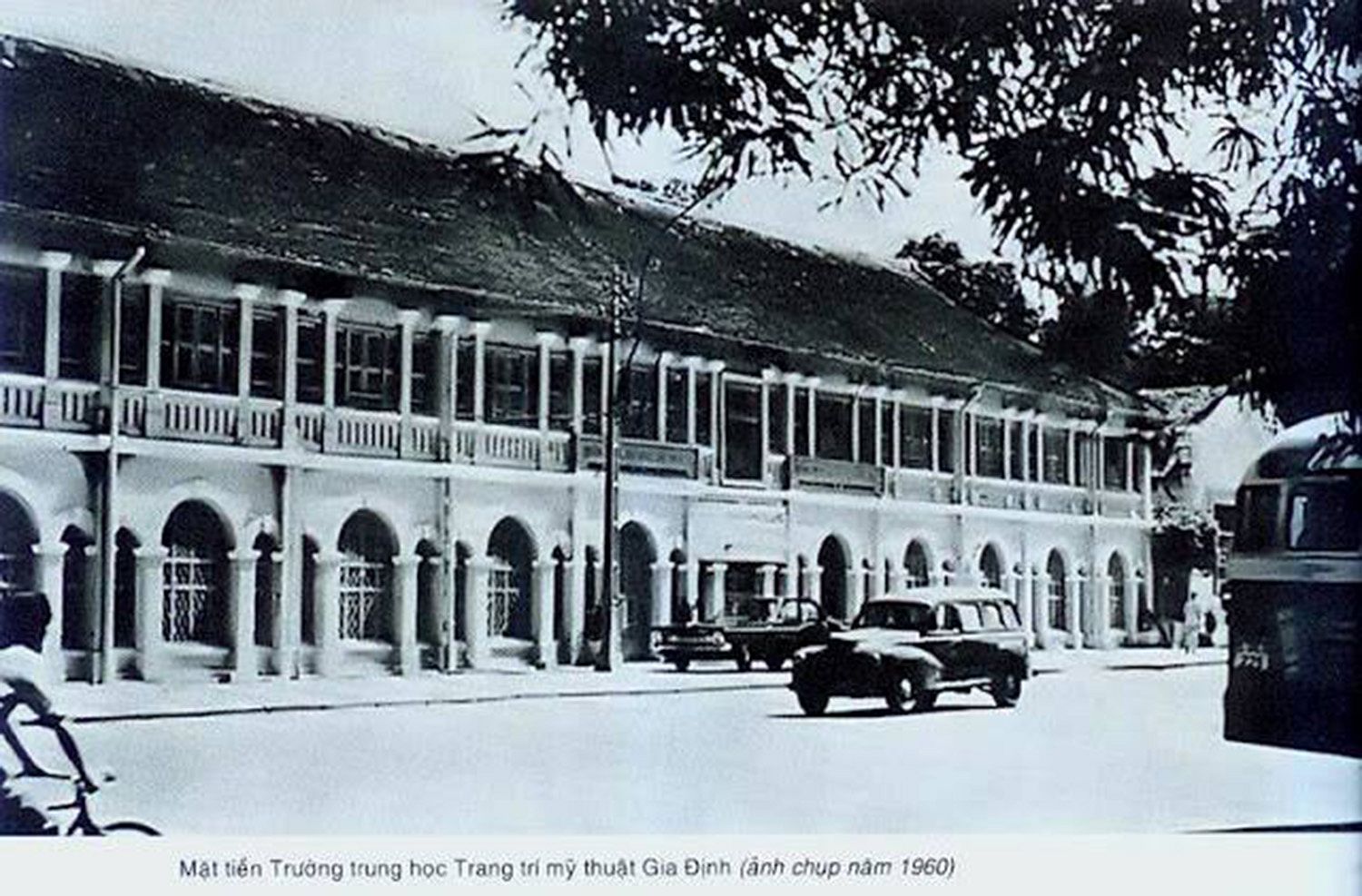 The original École de Dessin Gia-Dinh building of 1913 was subsequently demolished to make way for the Truong Cong Dinh Secondary School, but its attractive gateway bearing the name "Gia-Dinh" clearly caught the eye of city planners, who had it preserved as part of the school wall.
Tim Doling is the author of the walking tours book Exploring Hồ Chí Minh City (Nhà Xuất Bản Thế Giới, Hà Nội, 2014) and also conducts four-hour Heritage Tours of Historic Saigon and Cholon. For more information about Saigon history and Tim's tours visit his website, www.historicvietnam.com.