"You're gonna make me cry. That's awesome," Liz Mitchell exclaimed. Overwhelmed with disbelief, she covered her face and then clutched her black satin dress tightly. It was a rare moment of uplifting musical goodness when the past and the present of Vietnam's music scene collided.
Mitchell, now 65, used to be the lead singer of euro disco group Boney M, a West Germany-based vocal sensation that has stolen the hearts of generations of Vietnamese since their early days in the 1970s. Two years ago, the quartet charmed the local audience once again with a cozy concert at the Vietnam National Convention Center in Hanoi.
As soon as Mitchell started humming the first few bars of their 1978 chart-topper 'Rivers of Babylon,' the entire auditorium stood up and joined in. If one is familiar with how older Vietnamese enjoy music performances, they would realize that this was akin to a lunar eclipse, albeit twice as rare and no less spectacular to watch. It was a full house, with parents in their 50s, multi-generational families, and even the odd young adult here and there – everyone was up and dancing like no one was watching.
Boney M's 2016 line-up wasn't the original team that enchanted Vietnam back in the day: Jamaican-born Liz Mitchell and Marcia Barrett; Maizie Williams from Montserrat and Bobby Farrell from Aruba, both tiny islands from the Caribbean. Mitchell performed their hit songs alone – from 'Daddy Cool' to 'Rasputin' to 'Painter Man' – with three new band members from the 2000s.
It wasn't the same. In her 60s now, Mitchell's megawatt smile still lit up the room, inspiring everyone to immerse in the lurid high-adrenaline energy of 'Daddy Cool.' Nonetheless, it was still obvious that without her original bandmates, the show lacked a certain je ne sais quoi that made Boney M's music so enticing.
West German singer-songwriter Frank Farian created the quartet in 1976, but only as a "front" for his actual songs. Most subsequent songs by Boney M only contained vocals by Mitchell and Barrett while the other two played the role of "entertainers" on stage. Contrary to common belief, the deep male voice in the group's most iconic single 'Rasputin' is not Farrell's, but a digitally augmented version of Farian's.
During the next few years, the quartet blew up in Europe, with their reputation reaching as far as India, Southeast Asia and Australia. In 1978 Boney M's 'Rivers of Babylon', 'Rasputin,' and their Christmas earworm 'Mary's Boy Child – Oh My Lord' all became No. 1 hits in many European markets.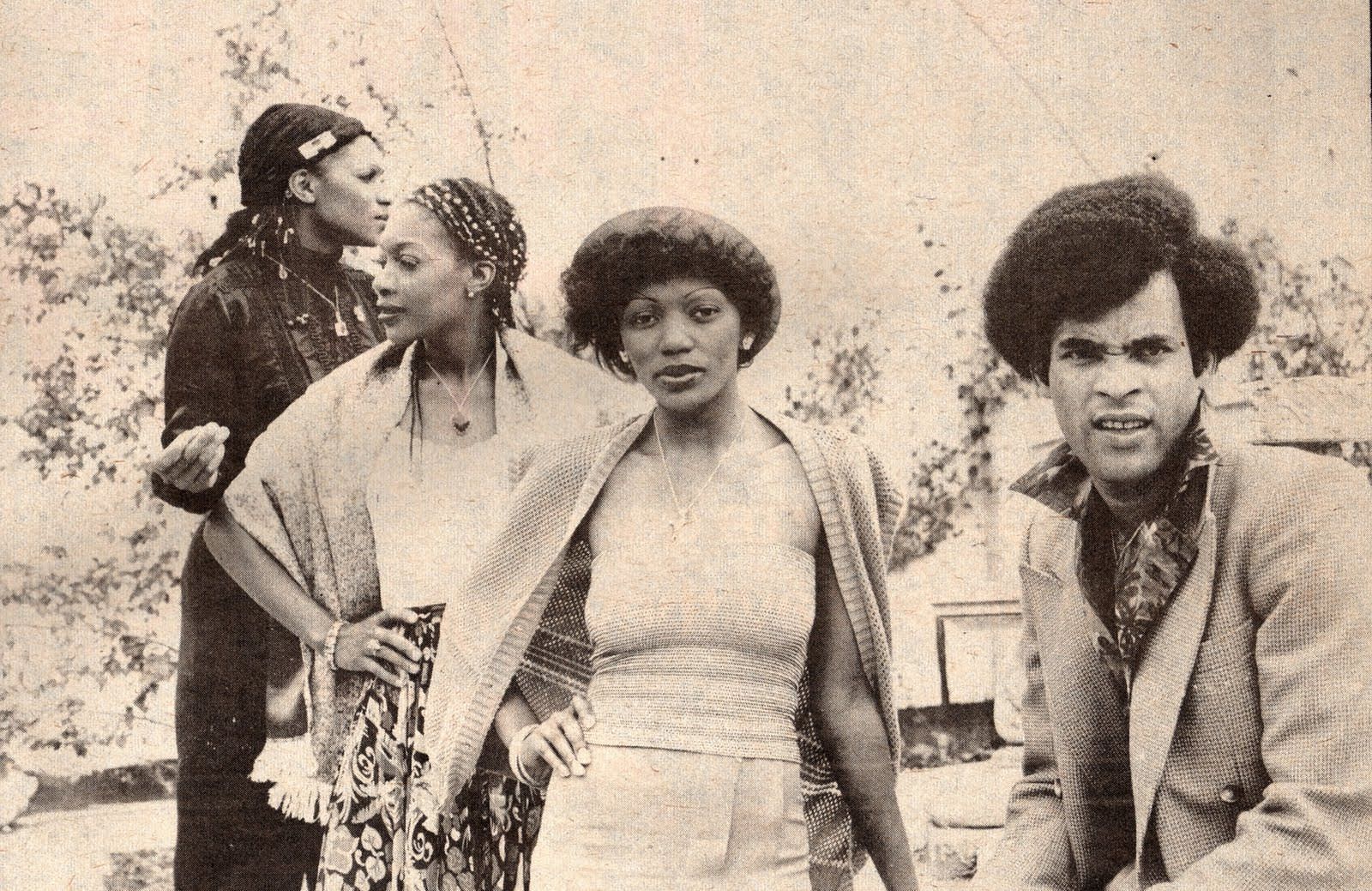 Boney M's Vietnam "invasion," however, started four years later in 1982, the year of España 82 – the 1982 FIFA World Cup held in Spain. If the various victories of Vietnam's U23 national team as part of the AFC tournament in January are any indication, the country loves football and all things related to the "king of sport."
The band's Russia-inspired single 'Rasputin' became a special part of Vietnam thanks to España 82. During the course of the football tournament, local broadcasters used to play 'Rasputin' exclusively in the waiting period before any live match, exposing millions of sports aficionados to Boney M's music and paving the way for their infectious disco tunes to dominate local pop culture for decades.
The song is perhaps the band's most confounding hit: it's a mashup of tunes and lyrics that take elements from various cultures to create a catchy feverish record. It got its namesake from Grigori Rasputin, a friend and advisor of Tsar Nicholas II of Russia. Rasputin's life remains shrouded in mystery, no thanks to the song's sensationalistic lyrics that painted him as an adulterer, mystic healer and political mastermind. Russian influence didn't end with the lyrics: they also incorporated balalaikas – a Russian string instrument – into the track, which bears heavy influence from a Turkish folk song.
From the 1980s all the way until the early 2000s, you couldn't go to a wedding in Vietnam without hearing 'Daddy Cool', 'Ma Baker' or 'Rasputin.' The band's Christmas song 'Mary's Boy Child' also found its way into every church, coffee shop and department store in November and December.
If one were to sit down and really listen, perhaps without the commotion of Vietnamese weddings, like I did before penning this article, they might be shocked that anybody could decide to spice up their nuptials with these dark, grisly tunes: 'Ma Baker' is about a robbery while 'Rasputin' has lyrics referring to the titular Rasputin as "Russia's greatest love machine."
The truth is – much like the way today's millennials in Vietnam go gaga over Korean bubble-gum pop – hardly anyone really understood or cared enough to try to decipher their lyrics. The songs' pure glittery happiness is perfect dance fodder, and that was enough.
---

Related Articles:
---