The rising star delves into her love of techno, industry double standards and Saigon's growing underground scene.
On October 29, 2016, Nina Komolova stepped behind the decks at Last Call with masks, makeup and other Halloween costumes abound. Her previous gig on October 1 was actually the first one the DJ had ever played. In fact, she'd only started to learn the ropes that September.
But things happen fast here, particularly if one's committed. For the past 30 days, Komolova has been wrestling with questions of purpose and musical identity. Riddling questions such as "Which tracks do I play? Which one should I show people who care about music like I do? What's the vibe tonight?"
In spite of the existential questions, a clarity-filled set shines through. She plays deep, melodic and soulful techno, the kind that has come to mean so much to her: mood music that brings the crowd up and then slows down again to a meditative halt. It's a form of deep-house labyrinth, in which her audience is both lost and found. Her friends look on in amazement. A packed house dances on the tables.
"That was the night I became Nina Nova," she told Saigoneer with a straight face, free of doubt. "Everyone was looking at me in disbelief."
At an early point in the set, titled "The Journey," Komolova absconds with all music, replacing it with a booming, invasive male voice sampled from a track produced by Plastikman, an alias of Richie Hawtin. It haunts the house floor like a hidden emperor, commanding and unseen. And then somewhere, a switch flips and the music rises – as if some load has been lifted – all the way to an airy sample of The Temper Trap's 'Sweet Disposition.' The song's vocals are light, particularly without accompanying music.
It is point and counterpoint, a surprisingly familiar maneuver most don't expect to find in techno or house music. The two often get conflated with EDM, the characteristically formulaic genre that seems to have run the music industry over in recent years.
"People often mistake it for a boom, boom, fast hitting sound," she explains. "For me that doesn't hit any level at all. Techno, for me, hits that level. It can be very slow, melodic."
"Actually, there are many tracks [that], when I find them, I start tearing up because it's so amazing and emotional. It hits something within me that I can finally express with music, and possibly that I didn't know I had within me."

Komolova wants to make audiences feel the complexity of techno, tech house, and deep house genres, and to be arrested by it like she was when she first stumbled upon it.
"I remember I walked into Last Call, and thought: This is it. This is what I've wanted to hear all my life. My a-ha moment, or whatever," Komolova continues. She speaks with her hands, like a true enthusiast, trying with an unfaultable determination to describe the indescribable. It's something she can usually express with ease through music.
"That kind of reaction is what I hope, or strive for – every eight minutes of my set I hope to get close to that, with every single track I DJ. I want people to either feel, 'Ah yeah! I heard this and it's amazing! Or, 'Oh my god, this is amazing', 'This is the best thing I've ever heard'."
Apparently, that effort is well-received. Komolova says fans often follow up with her in person or online to express their appreciation for her sets. One fan wrote to her on Facebook, "Your music leaves me speechless. It makes me think of everything and nothing at the same time. When you play, you tell a story. And the story is beautiful."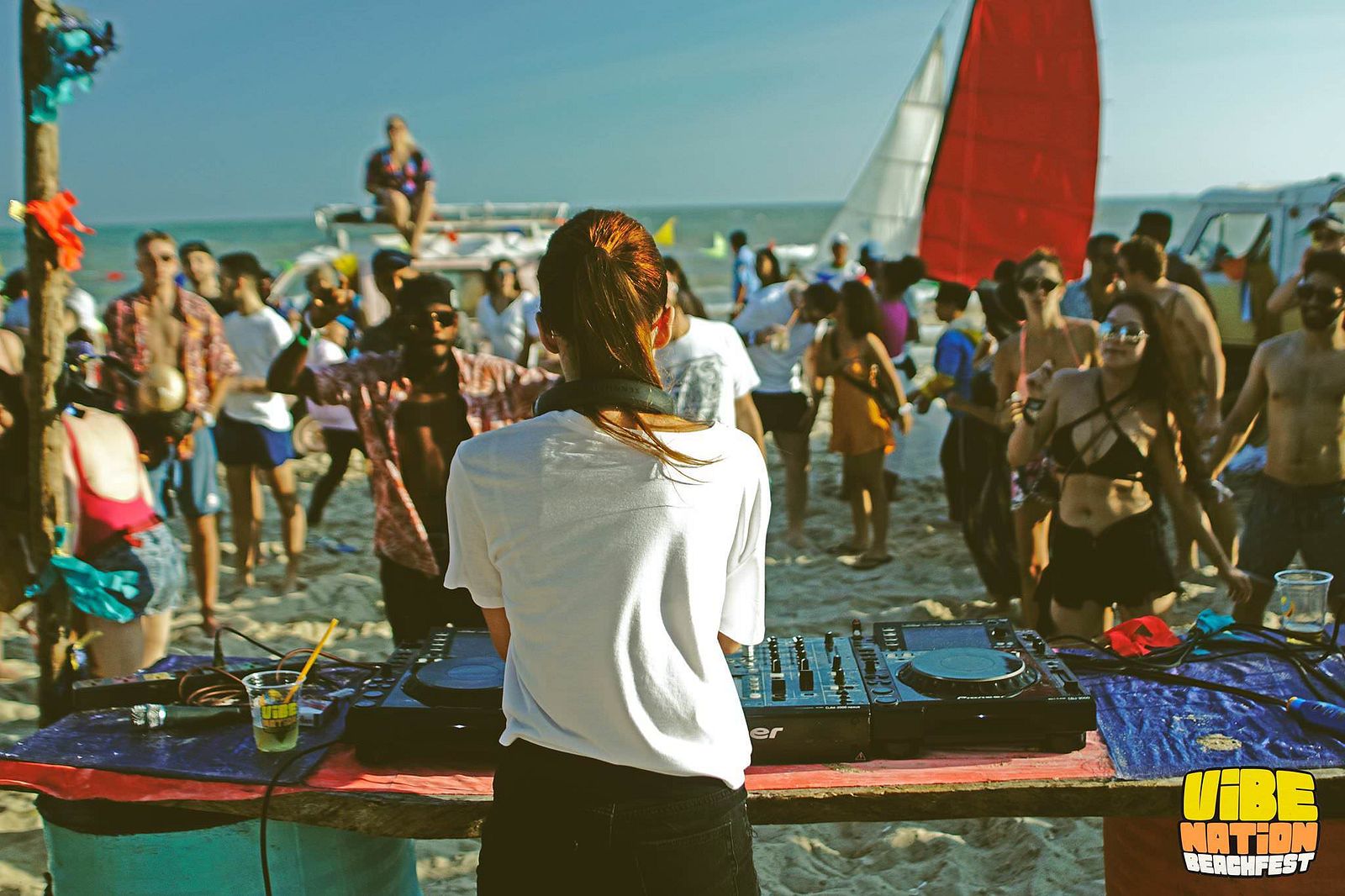 Her musical style is a bit of a departure from the norm. She approaches her sets like a curator, displaying and retracting different tracks like exhibits. At times they allow for playfulness, at times they are serious or designed to shock and awe. At times they just make you want to party. But trademark Nina Nova exists in the interplay of tracks weaving together in service of a greater whole.
Curation like this is the name of the game in Saigon's growing underground scene. For DJs, who don't actually produce the songs (although some do), a good set is a product of diligent research. On any given weekday, Komolova is working through the morning, pruning and sifting through public music databases like SoundCloud for hidden gems. She's looking for songs with that indescribable "it" factor. And, if she's lucky, songs that haven't been popularized yet.
"I remember finding a track where only a hundred people had listened to it in five years. And I heard it and I was like, yes, this is unbelievable. I said, 'I'm going to play this.' It was one of my favorites. For me, it was like, this is what makes me happy, when I find music like that, for me and other people, so that I can buy it and play it."
She takes inspiration from performers like Nastia, a Ukrainian underground DJ, who has attempted to carve out a space for herself separate from producers.
"I remember seeing an interview of [Nastia], where she said, 'What I really want to be is a really good DJ. I want to DJ really well and find good music to DJ,'" Nova recalls. "I think at the moment that's also me. I really take pride and focus my time in finding songs by producers who don't want to be the DJ, but who just want to be heard."
Of course, in Saigon and everywhere, women haven't had it easy in changing perspectives on gender behind the decks, so to speak.
"It's hard man," she says. "Back then, it was just guys, just men. Of course I have to mention Nina Kraviz."
A different Nina, Nina Kraviz, was one of the first DJs to bring feminism to the underground scene. In 2013, she made headlines for calling out double standards in the industry. "Sexism and all similar bullshit must die," she commented publicly, after a run of gossip swirling around her perception in the media. "And the first step to it is to let artists be who they are regardless of their gender, skin color, sexual orientation."
Komolova feels similarly, preferring that the music speaks for itself.
"If I get booked for anything it's because I'm a good DJ," she says. The meaning behind a previous event she headlined, titled "Girls Love Techno," got misunderstood. She says the event was meant to be about girls loving the genre, not about a focus on "female DJs," which fed into the turbulent stereotype that attractive women who DJ get a pass, regardless of talent.
"Them I may call female DJs, because they are using themselves as a female, and they really don't do much," she explains. "I think I'm almost at the point where I despise the word 'female DJ.' Male DJs get called just a DJ, if they get called anything."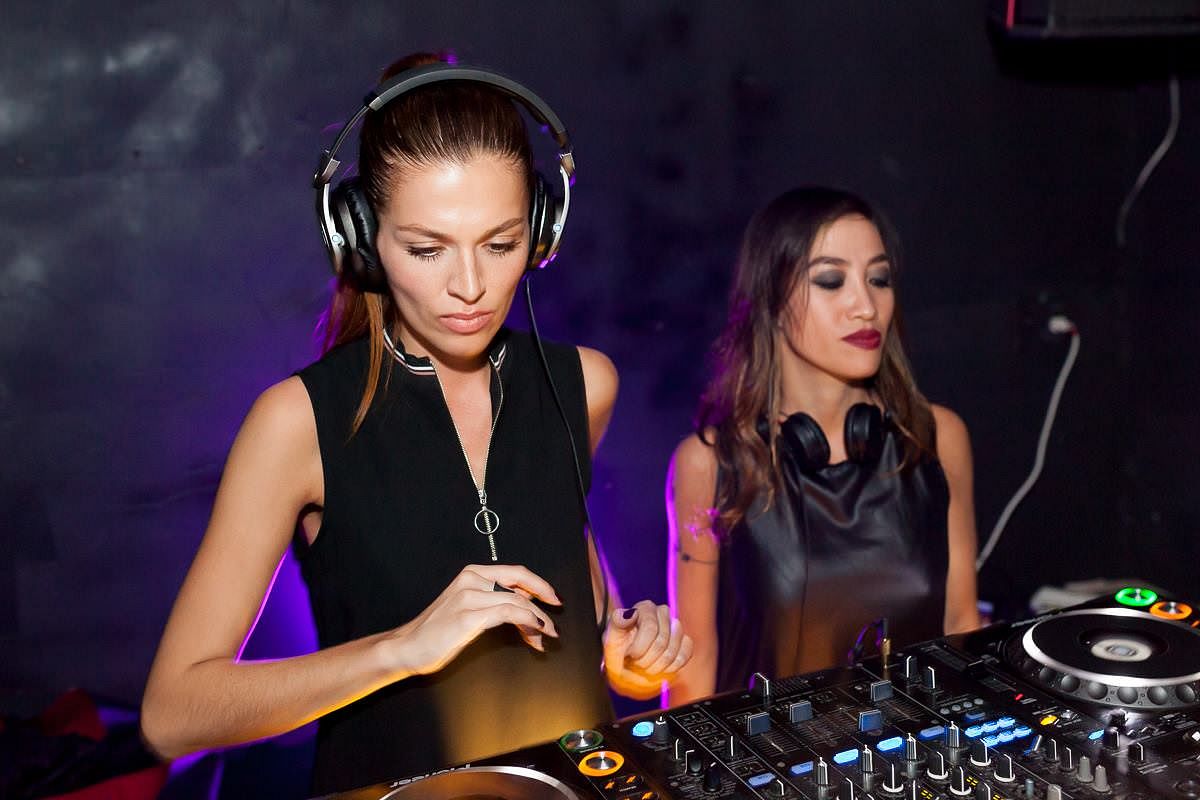 It's a distinction she makes without much venom, and in practice, Komolova pays tribute to male influences in the genre as well. She mentions Tue Eskerod, an early mentor, as well Saigon DJ Tristyan Lebrun. She's also been inspired by other international figures like Richie Hawtin, Maceo Plex and Betoko.
"Good music is good music," she says, with finality. It's a trademark phrase of hers in her circle. She strikes out in the opposite direction of most stereotypes. Minimal make-up, a ponytail, jeans and a T-shirt is the go-to uniform for her; that is, when she's not rocking the punk leather jacket. It is still underground, after all.
Now, Nina Nova has performed countless times since her debut at Last Call almost two years ago, becoming a staple at Saigon venues like Broma and Lighthouse. She's performed at Vibe Nation and at Rock Island Club in Phu Quoc, and, in December of 2017, was booked ten times alone. She's picked up steam internationally too, with gigs in Myanmar and Japan. Last month, she was flown to the latter for the fourth time. Life has been moving fast, even for a DJ who knows a thing or two about tempo.
"I also like the quiet moments, where I can see the reaction in the crowd. There's a..." she pauses, thinking and moving again with her hands. "A sensation. There's the movement, the closing of the eyes."
"Wow, it makes me so excited just to talk about it," she laughs.
---

Related Articles:
---