From April 16 to 22, the Krossing Over Arts Festival will bring together artists and dancers for performances across Saigon.
The festival, now in its second edition, is the brainchild of Sebastien Ly, a French-Vietnamese choreographer and dancer. "The core of the festival is crossings between dance and visual arts, and also to make people collaborate, meaning Vietnamese artists and artists from other countries," he tells Saigoneer.
Performances will take place at nine venues around town, including Salon Saigon, Label, Dancenter and the University of Architecture. Each show will feature a collaboration between two artists from different mediums. "From the beginning they know that they will do something together so that it becomes one thing at the end," Ly explains. "It's a real collaboration, meaning that the dancers have to change a little bit from what they do, and the same for the visual artists, so they really meet in a new place."
The roster of artists includes famous names like Sandrine Llouquet, John Huy Tran, Kim-Sanh Chau, Sto Len, Trong Gia Nguyen and Bao Vuong.
Ly stresses the uniqueness of each performance, as these acts are created specifically for Krossing Over and tailored to each location. "When artists and people gather in the same space, what will be lived at that time is just happening one time," he says. "For me it's a way to emphasize the fact that a performance is not like watching a film; it's happening now and then it's gone. We are talking about experience more than a show."
The theme for this year's festival revolves around home cities and architecture, with the various performances linked through a focus on Invisible Cities, the 1972 novel by Italian writer Italo Calvino.
"The book is about Marco Polo, and he comes back to Kublai Khan and tells him about all the cities he went to," Ly explains. "I like this idea that the artists could be the travelers telling stories to the audience coming to see them. Saigon is such a diverse city and really changing, so for me I thought that it also matched this kind of different perspective of the city and different places that the festival goes to."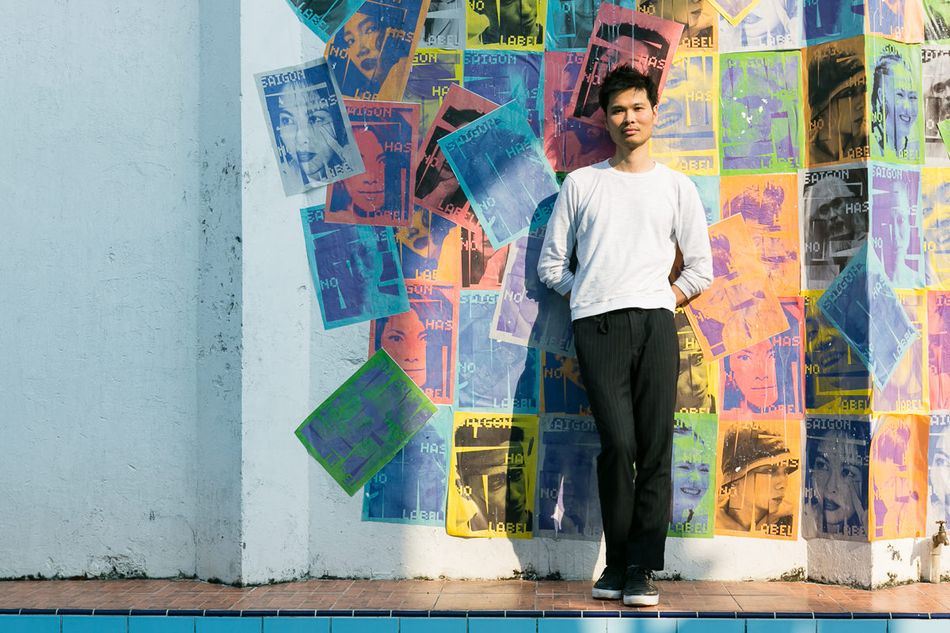 As vital a role the 29 professional artists scheduled to perform at Krossing Over play, the audience is just as key.
"One of the goals of the festival is to reach a large range of people, and I think that last year three-quarters of the audience was Vietnamese," Ly shares. "For me it was really important that people could come, so ticket prices are not high, and I was really happy because some people told me that when they came last year they were really surprised to see new faces in the crowd."
Exposing people to new forms of art in an accessible way is important to the organizers, according to Linh Le, who manages communications for Krossing Over. "We are not only trying to improve the performance aspect this year, but we're also trying to improve our reading materials for the audience as well," she explains. "There will be a lot of material in both Vietnamese and English because we don't want to isolate our performances and our art from the general public."
Ultimately, Ly wants Krossing Over to be much more than just an annual set of performances. "The festival is really a platform for making Vietnamese artists visible, and to also encourage collaboration between Vietnamese artists and artists from other countries and to make exchanges possible," he says. "It's definitely something we organize to make it sustainable, so that it's a meeting point for artists each year."
Head to Krossing Over Arts Festival's official website for more information about upcoming performances.
Correction: This article originally stated that Sebastien Ly is a French dancer. This has been corrected to reflect his full professional and ethnic background.
---

Related Articles:
---