Southeast Asia isn't particularly well-known for its live music scene. Major international acts might only play Bangkok or Singapore, if they stop in the region at all. Home-grown acts are common, but often face challenges such as finding venues to play and outlets to build a fan base, as anyone familiar with the scene in Saigon knows too well.
In 2016 a Thai musician named Earth decided it was time to give new musicians in the area, particularly all-female bands, a hand. She helped Clive Gibson, an Australian businessman, create Girls Rock Asia (GRA), which they say is the first all-female battle of the bands competition in Asia.
"We are a self-funding organization looking to support female musicians with greater career opportunities and to provide a new platform where they can show off their talents," Earth tells Saigoneer via email.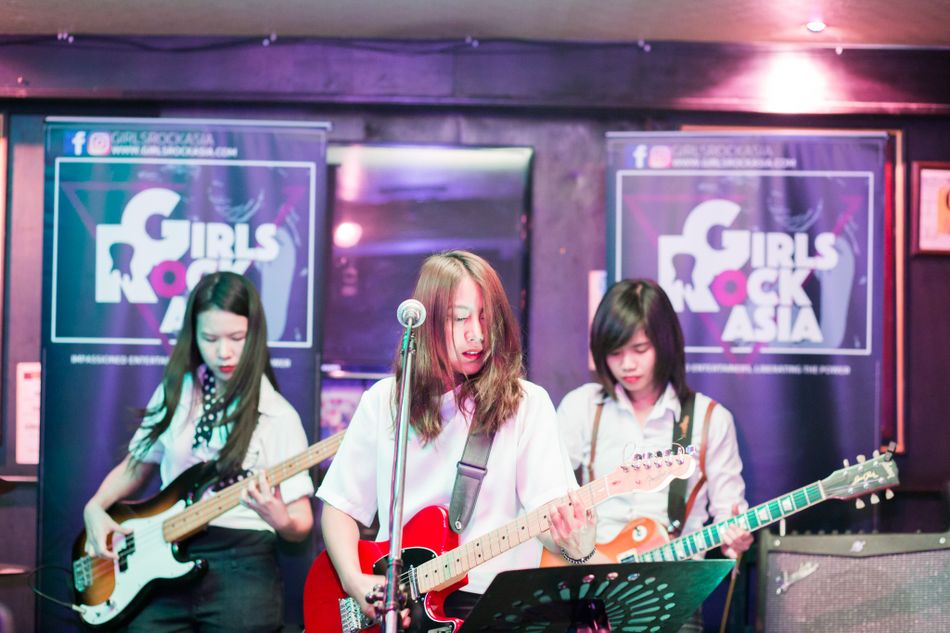 Earth was well-placed within Thailand to find talent for the competition. In 2011 she became the first Thai lead singer to perform at the Formula 1 Singapore Grand Prix alongside prominent international acts like Shakira and Linkin' Park.
"I know how hard it is to be a live music entertainer in Asia," she shares. "I agreed to help the founder of Girls Rock Asia to run this project so it would go in the right direction where we could help other female musicians."
The first GRA took place last year, and Earth explained the difficulties they faced in getting it off the ground.
"I originally thought that we could just spend some money for advertising online on social media and with this we could collect girl bands from each country, but we were wrong," she says.
It turns out there aren't very many all-female rock bands in Southeast Asia, and some of the groups Earth reached thought she was a scam. "The project seems too good to be true," she says. "The winner will get US$10,000 in total, which sounds ridiculous for a previously unknown competition like us."
Eventually three bands from Thailand signed up, and Earth flew to the Philippines to convince two more groups that GRA was the real deal. An online voting system was used to allow fans to vote for their favorite band.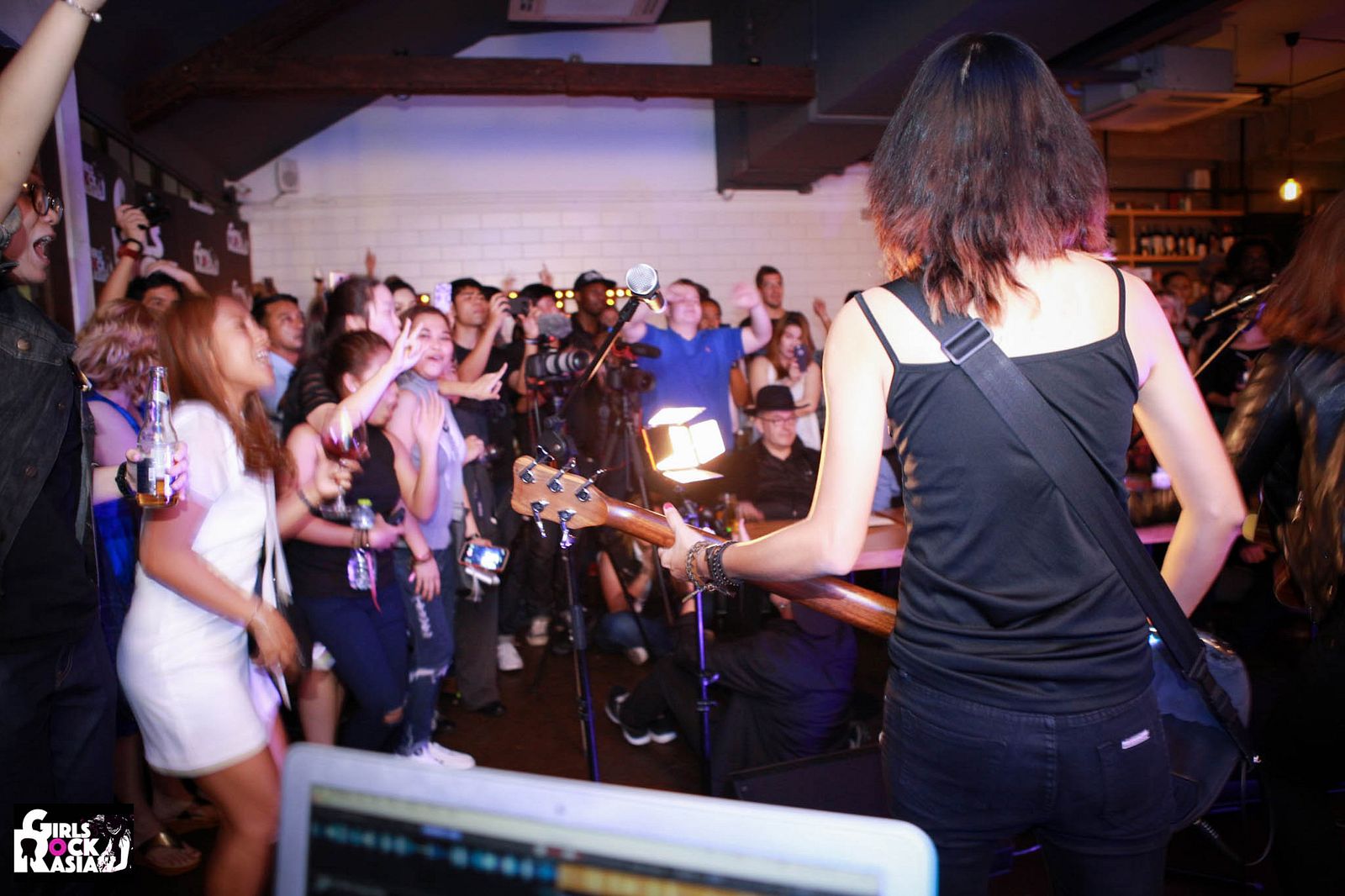 Then, when it came time to begin the competition, Thailand's king died. "We had to postpone our event for a month from the original competition date in October to December," Earth explains.
Nick Day, marketing manager for GRA, shares in a Skype call that despite the difficulties, the inaugural competition was considered a success. "The live events were all packed," he says. "They weren't huge, but we booked large bars and things like that, so we got a couple hundred people to each event and had three events."
"The public response has been very good," he adds, "so we want to go bigger this year in terms of the number of countries involved and the size of events."
Earth and her team are looking to add bands from Hong Kong, Myanmar, Malaysia and Vietnam for the upcoming 2017 competition, which will be officially announced in June.
Meanwhile, Day adds that solo female musicians can also register even if they aren't in a band. "Ideally it will be fully formed all-female bands, but if not we are also interested in individual female musicians and, if we can, we'll put bands together," he says.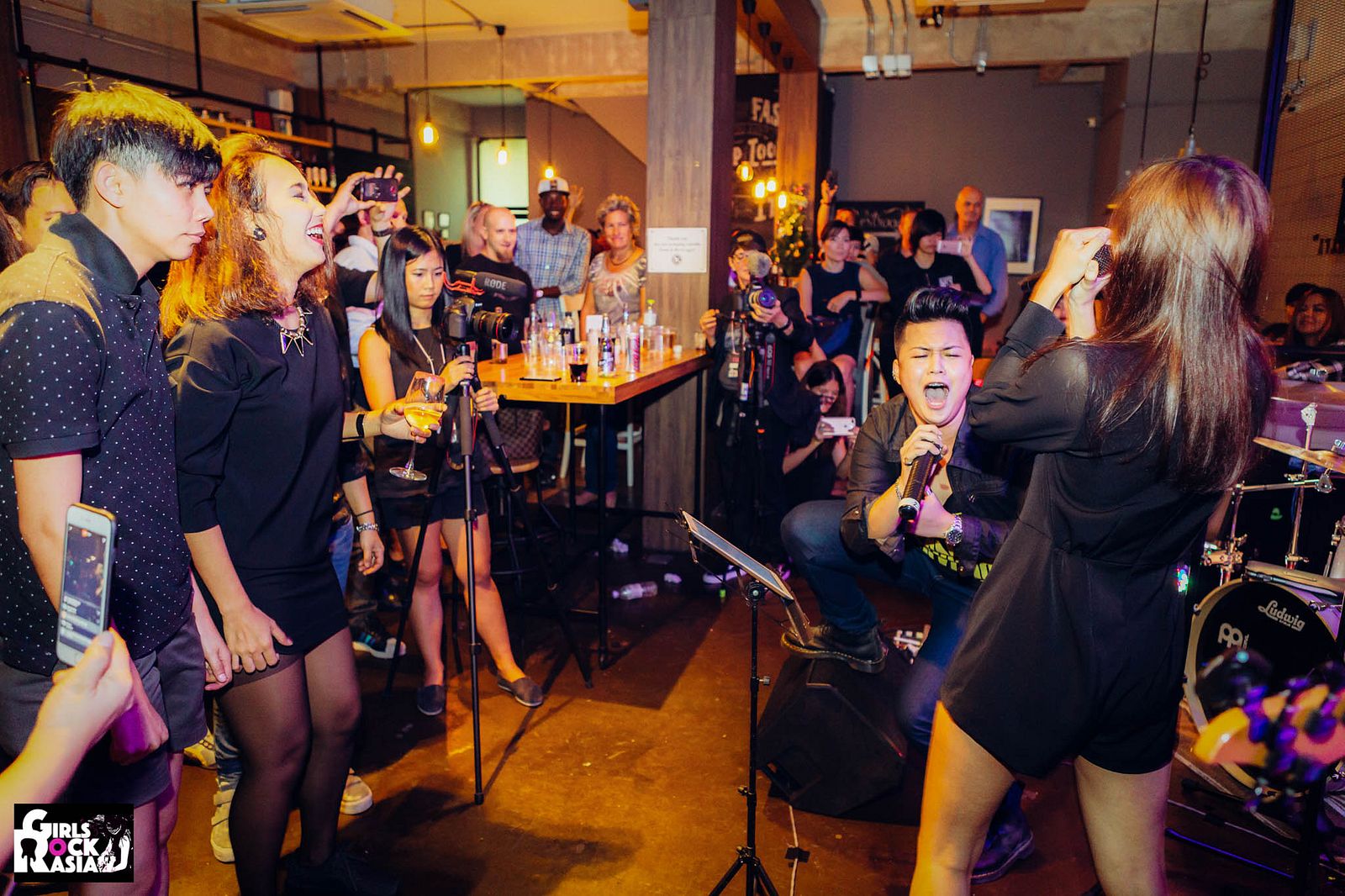 GRA doesn't end after the competition is completed, either. "We still work with the bands and put on other one-off performances," Day shares. "It's definitely been very positive so far."
Earth, for her part, hopes GRA shows the world what these women are capable of. "Female musicians can rock for real," she says. "These girls have been practicing so hard to compete against each other for Girls Rock Asia. They are so excited to meet up with other female musicians in different countries and exchange their experiences."
Putting the competition together hasn't been easy, but it has allowed Earth and the other musicians involved to be part of something bigger. "It's about every female musician who struggles about where to start or how to move on with their music career," she states.
If you are interested in taking part in Girls Rock Asia 2017, email earth@earthcollide.com or visit the competition Facebook page here.

---

Related Articles:
---