Despite being subject to a bombardment of ruthless changes, Saigon is surprisingly persistent in its love for all things old, rustic and gritty. For someone who was not born and bred in the bustling metropolis itself, German DJ and music producer Jan Hagenkoetter has managed to neatly encapsulate the spirit of an old, vibrant Saigon in his latest record, "Saigon Supersound Volume 1."

I met Hagenkoetter and Antoine Toussaint, better known as DJ Datodeo, on an overcast Friday in 3A Station, just barely a week after news got out that the alternative art space would soon be bulldozed to make way for yet another entertainment-office complex. Saigon has been on the move ever since Vietnam started opening its economy decades ago, however the dizzying changes that have occurred recently have made it especially hard to recognize the shape of the city. In the span of six months, the Saigon Tax Center, the Quách Thị Trang Roundabout, chợ cũ and now 3A Station have all been axed in one way or another to make room for newer, shinier versions of themselves.
Such is the context of the release of "Saigon Supersound": smack-dab in the middle of Saigon's identity crisis. When a storied city is all too eager to shake off old values for novelty that doesn't quite fit, a mixtape of old Saigon tunes might just be the solace we need to get through these trying times.
The album is an eclectic mix of 18 tracks, ranging from all-time favorites such as Khánh Ly's rendition of 'Diễm Xưa' and Kim Loan's 'Căn Nhà Ngoại Ô' to nhạc vàng staples performed by the incomparable Mai Lệ Huyền. It ended, however, on a delightfully surprising note with a vọng cổ hit, Ngọc Giàu's '7 Câu Vọng Cổ Chúc Tết.'
At a glance, one might not peg Hagenkoetter for someone who has such a deep connection to Vietnamese music. Nonetheless, as our talk went on, it became apparent to me that "Saigon Supersound" is not a product born in haste but of careful consideration and attention to detail.
Hagenkoetter's first connection with Vietnam began more than a decade ago when he married his wife, a Vietnamese refugee. However, his interest in local music didn't become serious until the couple decided to move to Saigon in 2011. During his time in the city, he befriended Toussaint, with whom he shared a penchant for soul, jazz and old records.
"I was living here. I was always looking for vinyl. I found a couple of tracks whose conditions were still good," Toussaint tells Saigoneer.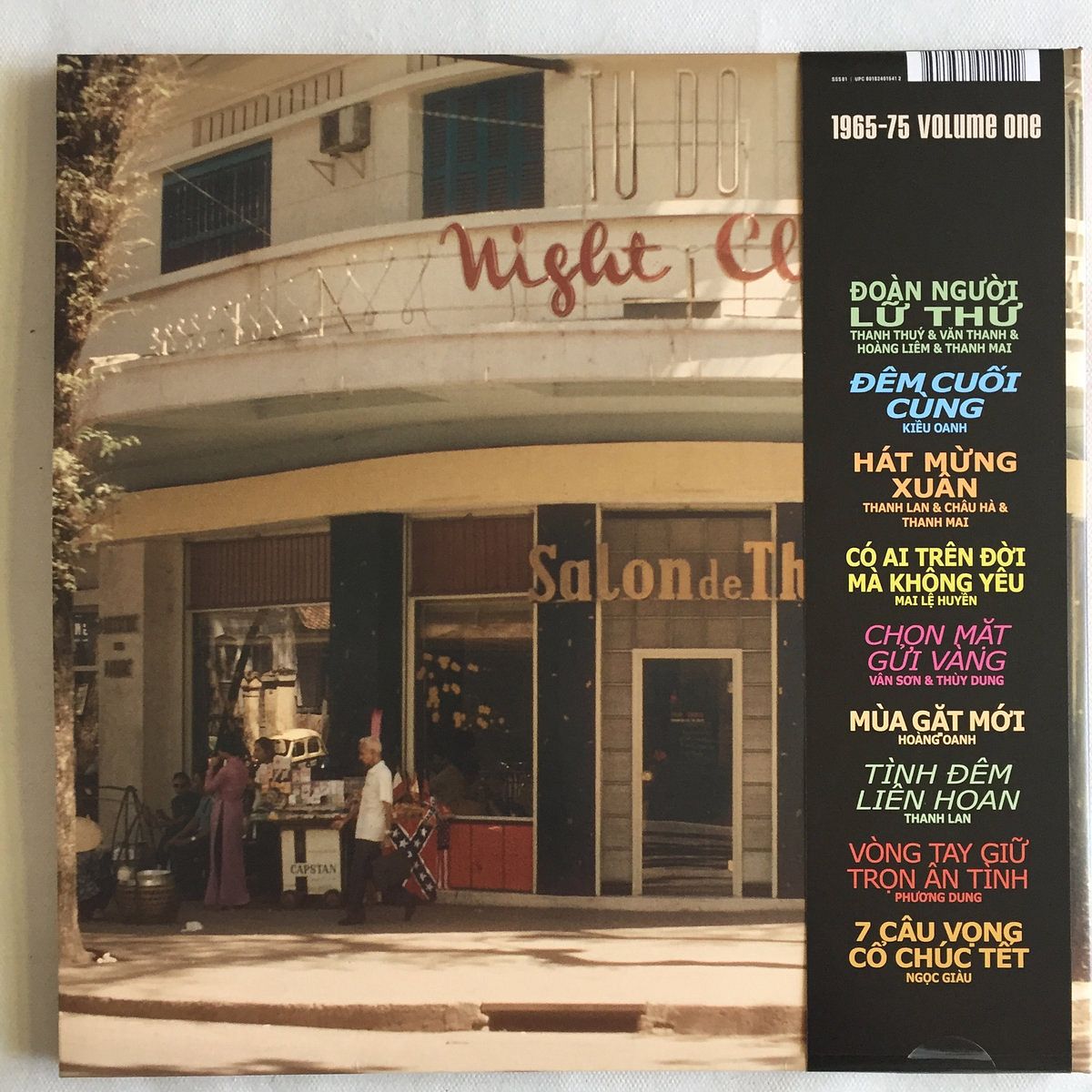 "We listened to the vinyl. So this is how it started," Hagenkoetter adds. "When I went back [to Germany] I started to dig deeper and started to research and since then I've come back [to Saigon] once or twice a year and we did a lot of research together."
The 47-year-old is no stranger to music production, having run his own music label, Infracom, for a long time. While the record's production process can be accomplished with relative ease, to the pair, coming up with a track list for "Saigon Supersound" was a particularly arduous ordeal for various reasons.
Most of the five years it took to create Volume 1 were spent researching, procuring and selecting the songs. One may conjure up scenes from European films where the main characters shuffle through dusty records and memorabilia in drab attics, but for Hagenkoetter, his initial research took place on Vietnamese blogs and music-sharing websites. Even then, it wasn't a cakewalk, as he had to rely on a translator for translation and registration. Things got easier as time went on and people started uploading more songs on more accessible platforms like YouTube.
In the beginning, the list had around 300 songs. After a few sessions of sitting together and listening to the music, the list was narrowed down to 180 key songs on which to focus.
"In the following years I began to research and collecting more seriously. I bought vinyl singles from around the world, often several copies of the same release, just to restore or rather 'rebuild' one good recording from several sources," Hagenkoetter writes in the album's liner notes.
After a long time toiling on the track list, the pair eventually settled on the 18 tracks in Volume 1. As much as "Saigon Supersound" is eager to introduce old Vietnamese music to the world, it's also an exercise in restrained ambition, or in Hagenkoetter's words, it aims to "give an introduction into the complete feel without giving the complete picture."
"We also don't want to proclaim that this represents Vietnamese music in the full range. That is not the intention," he adds.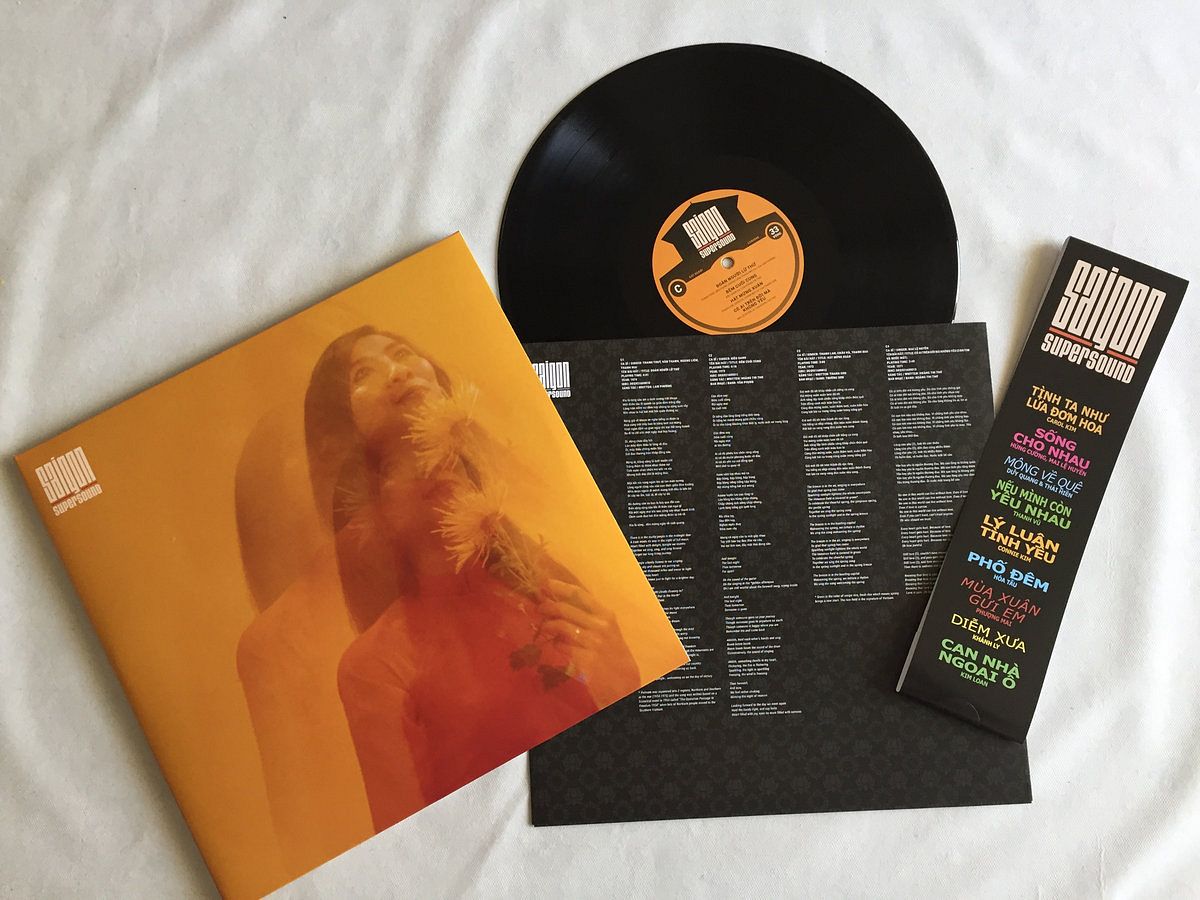 Photo via Saigon Supersound's bandcamp.
At least for now, it seems that Saigon is hell-bent on changing its outside appearance, shedding old skins and creating new shells. However, on the contrary, Saigoneers seem to have a different idea on how to move forward in adversity.
In recent years, it's been pretty hard to miss the palpable wave of renewed interest in old Saigon values, at least in the arts, such as music: a crop of niche cultural venues with heavy nhạc vàng influence have popped up, providing local residents, both young and old, with a much-needed connection to the past, while television channels engage in heated competition to come up with the next best bolero-centric talent show. Thus, the timely release of "Saigon Supersound Volume 1" seems to be the icing on the cake.
When asked about the next chapter of "Saigon Supersound," Hagenkoetter seemed a bit less certain, however it certainly wasn't for lack of material. As two people who spent months just listening to old records to pick out the best 18, the pair have probably amassed more tunes in their repertoire than your average Saigon karaoke parlor.
"We would love to come up with a Volume 2, for example, I would concentrate the liner notes on the artists, composers or musicians. We invested a lot of time and money to make it so if people like it then it might be possible to have a Volume 2," Hagenkoetter says. "For me, [the project] is not finished here, it is just the start and when you start something like that, it would be nice to complete the story."
It's hard be certain in this day and age if anything will be a resounding success or a short-lived venture. However, at least we can be sure of one thing: when the passion is real, it's hard to miss. Moreover, in a time when even the sturdiest of buildings can be reduced to rubble in the blink of an eye, it's intangible values like art and music that people hold on to tightly.
Saigon Supersound Volume 1 will be available for digital purchase on May 6, 2017. Head to the project's bandcamp for more details.
A release party for the album will also be held this Friday, March 17, 2017 at La Fenetre Soleil.