Work Room Four's current exhibition, A Present Retrospective, connects past and present in the iconic work of Cuban graphic artist René Mederos and the responses of five contemporary Vietnamese artists.
When he arrived in Vietnam in 1969, graphic artist René Mederos found himself on an unusual mission. In the midst of a war Cuba's Department of Revolutionary Orientation (DOR), the government arm responsible for commissioning and creating propaganda works, sent Mederos into the thick of Vietnam's conflict with one directive: to paint what he saw.
Over the course of his trip, the self-taught artist would travel to both North and South Vietnam along the Ho Chi Minh Trail. The images which came from his travels highlighted the resilience and resourcefulness of Vietnamese soldiers during wartime.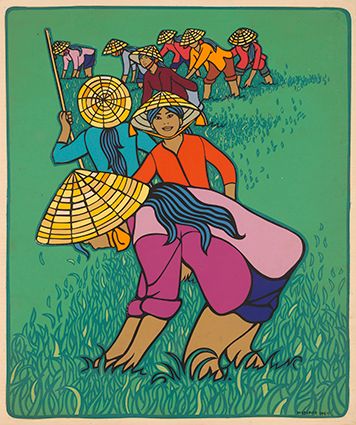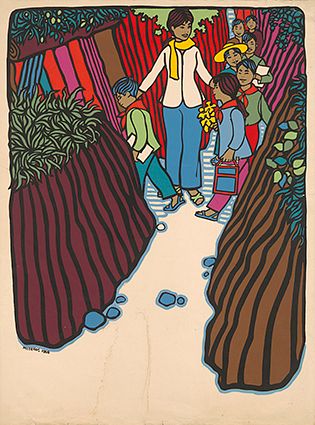 Mederos' efforts resulted in a brief exhibition of his work in Hanoi, followed by a return trip to Vietnam in 1972, but it was the screenprinted posters of his work that drew international attention. According to Slate's history blog The Vault, art historian David Kunzle wrote that Mederos' work received mixed reviews at home. Abroad, however, the paintings were exhibited in the United States and reproductions of Mederos' artwork were sold to raise funds for medical aid in Vietnam.
Fast forward 45 years and Mederos' vibrant Vietnam propaganda posters are the inspiration behind Hanoian art space Work Room Four's latest exhibition, A Present Retrospective. Showcasing the posters in Vietnam for the first time since Mederos' original exhibition, this exhibition came about through the coordination of Work Room Four curator Claire Driscoll and Marcelo Brociner, Mederos' grandson and an intern at the art space. In addition to coordinating the exhibition of the Cuban artist's original work, Driscoll also chose to add a present-day element in the response artwork of contemporary Vietnamese artists Nguyen The Son, Pham Khac Quang, Nguyen Nghia Cuong, Giang Nguyen and Le Quy Tong.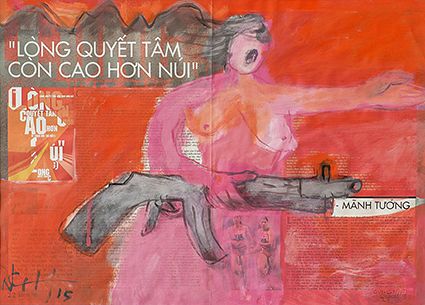 For Driscoll, this contemporary element was a must.
"It was really important for us to bring this exhibition into a modern day context," she tells Saigoneer via email. "We are not a museum. We are a collaborative art space aiming to work with reference, reflection, collaboration and education at the core of our operations. It seemed like the most appropriate response: select artists whose practice resembled elements and essences of Mederos' work and ask them to respond to selected pieces of his work."
The resulting group of artists spans a broad range of ages, styles and media. From wood-cut printing to painting, photography and graphic design, each individual artist presents his own take on the form, style, and sometimes the message of Mederos' original paintings.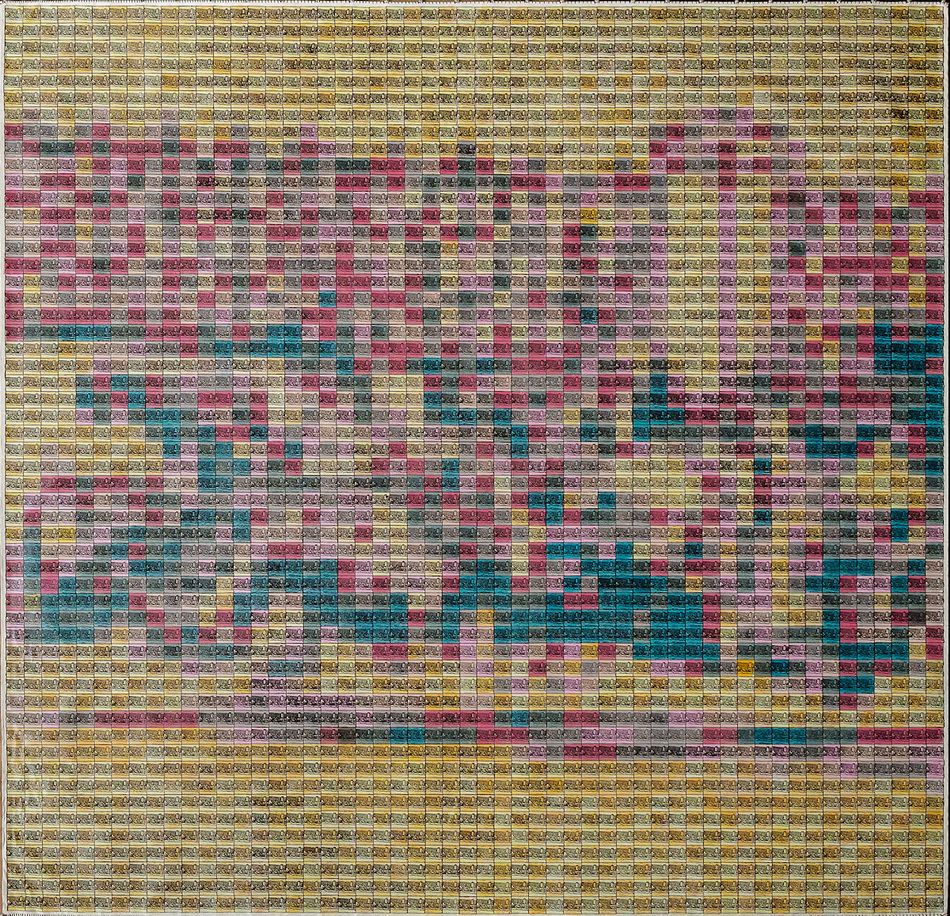 "We were very selective about which artists to include," says Driscoll, adding: "[Nguyen] The Son was chosen because he is a diligent artist with an interesting research background, who mixes context and history with archivism and aesthetic."
The curator also approached some of the featured artists based upon the similarities and differences they shared with Mederos in terms of medium. Pham Khac Quang, for example, was selected due to his skills as a printer, Mederos' original profession and the medium through which the Cuban artist's work was spread throughout the world.
Meanwhile, Driscoll reached out to Le Quy Tong due to his drastic difference in style compared to Mederos, and later brought Nguyen Nghia Cuong into the exhibition because "his humor, satire and bold, naive brushstrokes yet complex thoughts and processes resonated so directly with Mederos' work".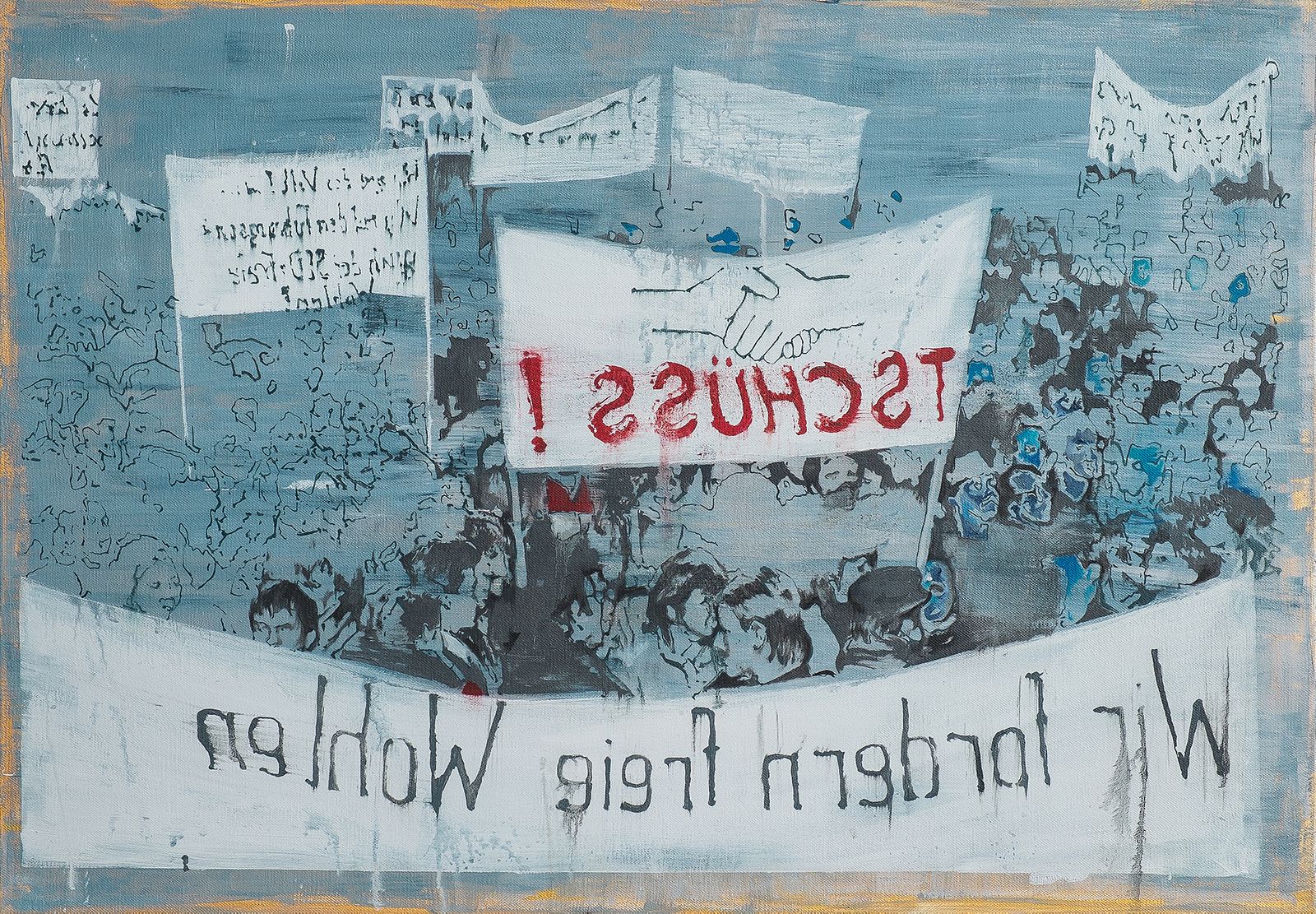 "Tong also makes intelligent global political statements through his work," she explains. "I wanted this element to be present as Mederos' work dealt with global political issues, too."
The youngest of the contemporary artists, graphic designer and RMIT lecturer Giang Nguyen, chose to respond to Mederos' work by reimagining the Cuban artist's mission in the present.
"If you look at [Mederos'] artwork, the primary subjects are always human because propaganda is about the idea of humans," he explains. "I looked into the forms of the work, and I took out the human elements. The question that I pondered to myself [was] how am I going to bring it to a more contemporary context?"
Using Mederos' human forms, Nguyen created his own typeface for the project, which he then used to recreate the text-heavy propaganda posters of contemporary Hanoi.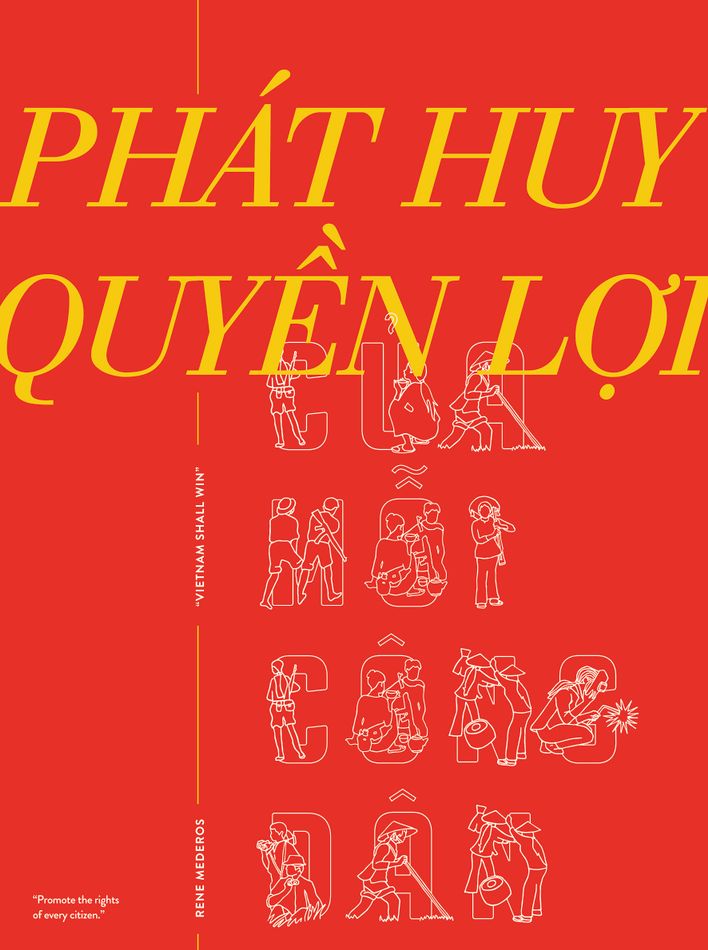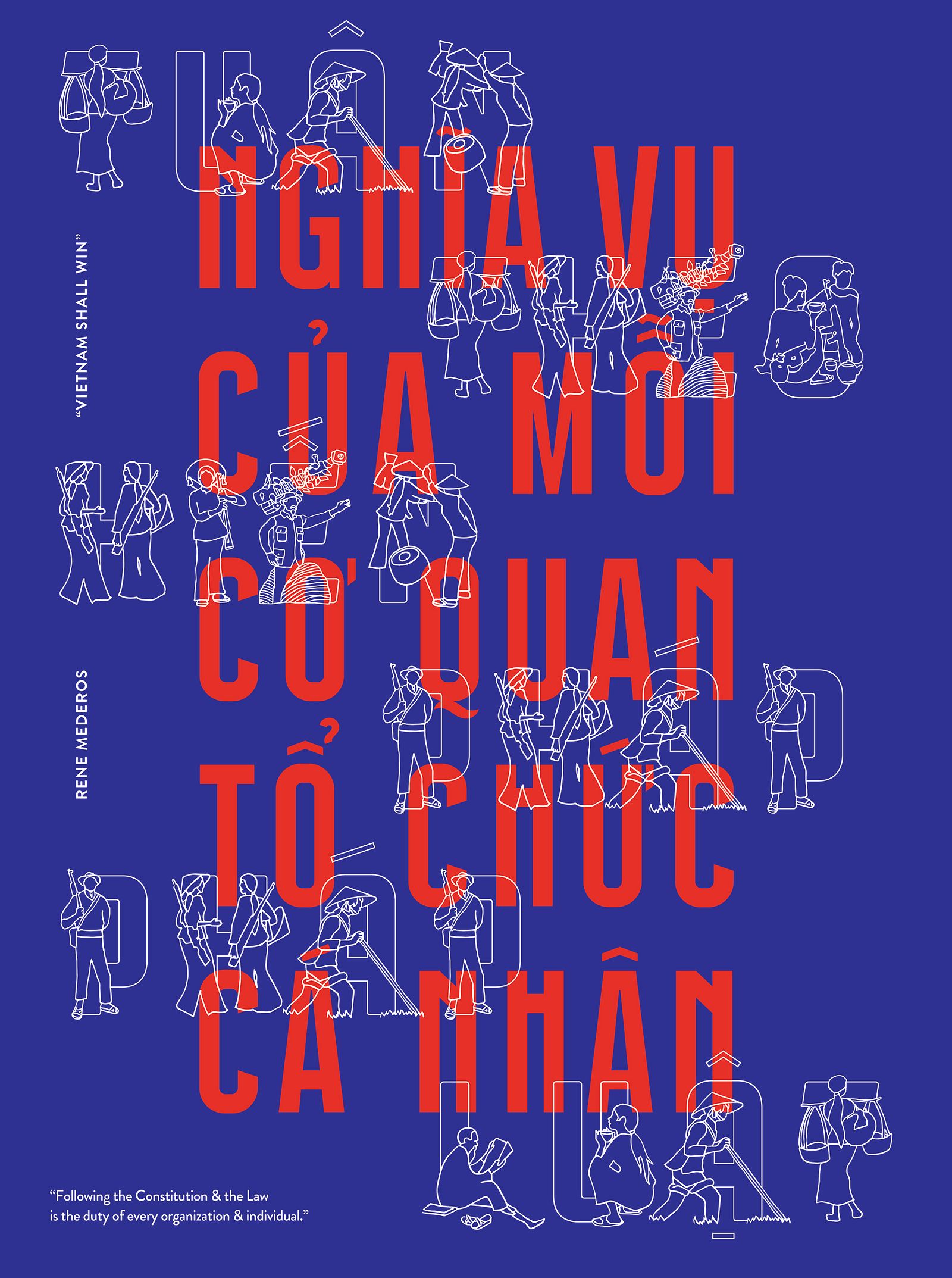 "I had [my students] send me pictures of Hanoian propaganda, which is interesting because propaganda at the time, it's kind of like a juxtaposition of what propaganda used to be and what propaganda these days is. [It's] reduced to just text on a banner or a poster with all text. It's kind of bland because it doesn't have that impact anymore. So I kind of imagine what if [Mederos is] an artist in modern times."
By asking each contemporary artist to explore Mederos' legacy in new ways, A Present Retrospective aims to bring new relevance to the Cuban artist's existing work.
"With the inclusion of these two contrasting yet equally important narratives, this exhibition creates a space for a dialogue focusing on the legacy of Mederos' work as seen through the eyes of 21st century Vietnamese artists," Work Room Four's exhibition handout reads.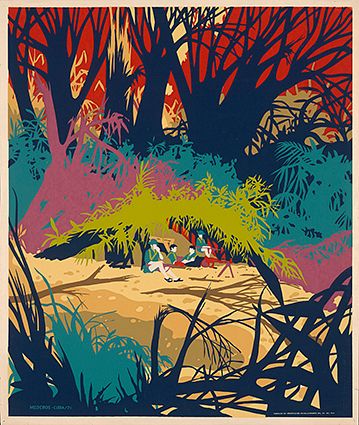 As the exhibition welcomes visitors in Hanoi, Driscoll is hoping that these modern interpretations will resonate with people and highlight the importance of communication through art.
"Ultimately Mederos' work was a campaign for solidarity and the end of conflict expressed through design and art," she says. "The consumption and intention of art and the presence of artwork bring hope in all times. If art can educate, inform and change perspective, it is a powerful tool and should never be overlooked."
A Present Retrospective is on display at Work Room Four until June 12.
[Top image caption: René Mederos, Female Mechanics (1969), paper. Courtesy of the Center for the Study of Political Graphics.]