Founder Dang Thanh Long and curator Shyevin S'ng talk about the work behind Saigon Artbook's sixth edition and what the future holds for the local nonprofit art initiative.
Last week, nonprofit art organization Saigon Artbook (SGAB) released its sixth book of contemporary artwork in conjunction with an exhibition held at The Factory, highlighting the benefit of expert curatorial input and reaffirming its long-term plans to cultivate a deeper knowledge and elevate the impact of independent art in Saigon.
Compared to the number of art shows and initiatives available in the country, Vietnam has very few professional curators. Their work, role and importance are seldom understood or discussed. However thanks to a curatorial shift, both Saigon Artbook's current group exhibition and its sixth published art book – the most stunning to date – prove how vital a curator's role is in bringing to light the flow of creativity present in the city and shaping the way an audience experiences art.
For its latest installment, Saigon Artbook joined forces with Vin Gallery gallerist Shyevin S'ng. The organization, now in its second year, had built a successful reputation for showcasing the work of local artists both in public spaces and on the printed page, in addition to organizing educational talks and exhibitions. However, founder Dang Thanh Long felt there was room for improvement with the art book's sixth edition.
"After the fifth edition [of SGAB], I wasn't pleased with how it went. I didn't present the work very well," Long tells Saigoneer. "Something clicked and I thought I had to bring in people to help me curate it."
In SGAB's sixth edition, the most obvious changes are the frequency and the number of artists featured in the publication: five artists are showcased instead of three, and the book is now released only twice a year. Though SGAB's focus remains on artists who are connected to Vietnam on a conceptual level, curator S'ng hopes to expand the project's reach in the future by incorporating artists from across Vietnam, or even abroad.
"I think it's a project that has a lot of potential and benefits," says S'ng. "The first question I asked Long was '[Who] are the artists you want to work with?'"
This major curatorial shift aims to establish relationships with the featured artists, nurture them, unearth talents and emphasize the artistic context of such creativity. "Each issue we want to feature photography, installation, sculpture and painting so that Saigon Artbook [can] open up to different forms of art," explains S'ng.
S'ng points out that one of the criteria for SGAB's selections was a link to Saigon or Vietnam present in the artwork. This was kept in mind when reviewing the 100 artists who submitted portfolios.
"We don't have a topic or theme," says S'ng. "We want the audience to be able to engage with the work and the work to be engaged with the community."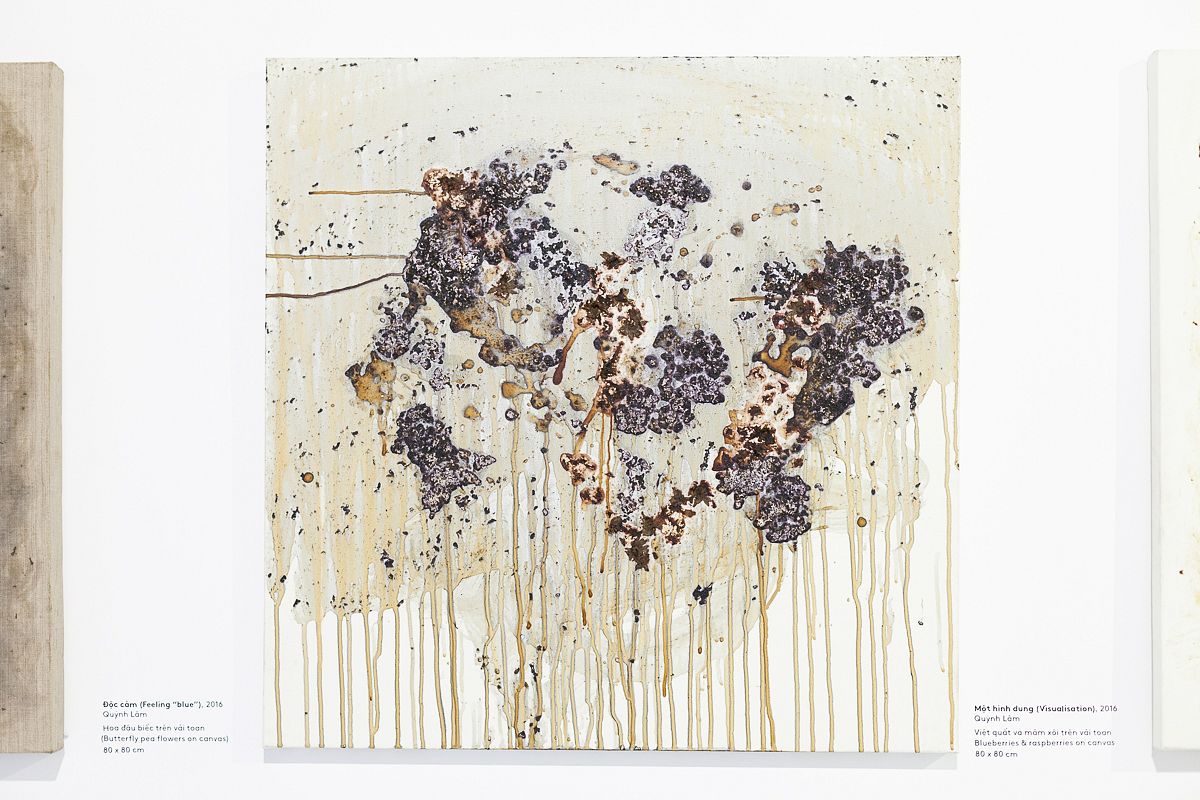 The artwork featured at SGAB's exhibition embraces the concept and the diversity at the heart of the organization. The central area of The Factory is occupied by Nathan Larson's interactive installation, a carefully arranged series of hanging, transparent cotton sheets aimed at recreating Saigon's traffic jams. The temporary partition walls feature Bao Zoan's photographic account of the changing relationship between Saigonese and their homes during a frenzy of urban development, Nguyen Duc Diem Quynh's intimate interpretation of womanhood via the use of natural materials such as fruit on rice paper and Nguyen Ngoc Vu's origami and laser-cut tribal masks. Finally, two separate rooms house Kumkum Fernando's vibrant and kaleidoscopic wall-mounted sculptures made from discarded objects.
Over the last 30 years, the role of curators and the perception of their work has radically mutated around the world. Art curation has gone from a field found only in big art institutions and steeped in art history and research to a more hands-on profession dedicated to enhancing – not without controversy – the critical context of artwork. Indeed, curatorial work can often be seen as an administrative or management endeavor, however for Malaysian-born S'ng, the role of curator for SGAB's sixth edition required much more than that.
"The word 'curator' as it is understood today is a fairly new one, and the job of a curator has changed a lot. With emerging artists, there is a lot of coaching: we first talked to them about why they work with these media," says S'ng. "I also travel a lot so I mostly communicated with them online, and then I visited their studio to discuss which media they should use and their concept."
Another challenge for SGAB is finding not only relevant work but artists who can deliver on time, as Long points out that at least 75% of the artwork needs to be new or not previously exhibited in Vietnam.
"Some of the artists that we did not select [were not chosen] due to a couple of reasons, such as they are not ready to produce a series of artwork or to meet the deadline that we have [with our] publishing company," says S'ng.
She adds: "An artist needs at least one year to produce new pieces, and we'd like to have 14 pieces per artist since one the main issues is licensing so we can replace some pieces with others."
For both Long and S'ng, one of the primary concerns was not only curating the physical exhibition, but also the publication of the book and how the pieces would live in a two-dimensional, printed version. Although the print version has always been SGAB's primary purpose, anyone who attended the exhibition's opening last week can see how important it is to have an art book that can maintain the concept and effect intended by the artists, particularly when public exhibitions can be subject to certain restrictions.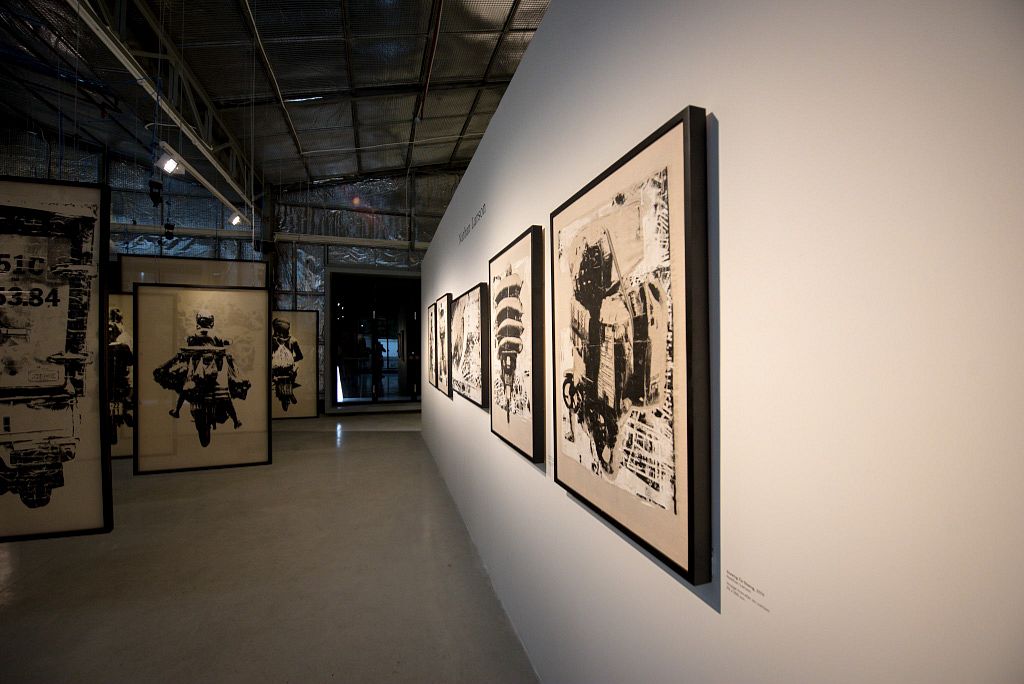 "For Quynh's work, we chose different types of paper to recreate the recycled feeling and the tactile effect," explains Long. "Vu's masks are created through layers of paper, and for Larson's installation, which recreates the effect of being in a traffic jam, we used layers of transparent paper."
The duo, who have already started work on SGAB's next edition, are still discussing when they will expand to include artists from other parts of Vietnam or abroad. But one thing they seem to agree upon is using SGAB as a platform to invite and develop new curators who will take over from S'ng in the future.
Saigon Artbook Edition 6 will be on display until September 29 at The Factory.
10am – 7pm, Tue to Sun
15 Nguyen U Di, Thao Dien Ward, D2
---

Related Articles:
---