The digital age is in full swing, and photography its loyal servant. The last century has seen the art form seamlessly transform several times, allowing itself to be reframed and repurposed time and time again.
Smartphones and DSLRs occupy the fingertips of a generation who create, curate and circulate images continuously on Instagram and numerous other platforms. Its power to communicate instantly is unrivaled, making it the natural choice for articulation in a fast-paced modern world. This has led to a freedom of image sharing like never before.
However, where has this surge in creative output left the analog practitioners of photography's golden age, and is there any place for them in vibrant, modern Vietnam?
With his work, his words and just about everything he does, Pham Tuan Ngoc, a photo artist and founder of Noirfoto, is making the case for analog practice in the modern world.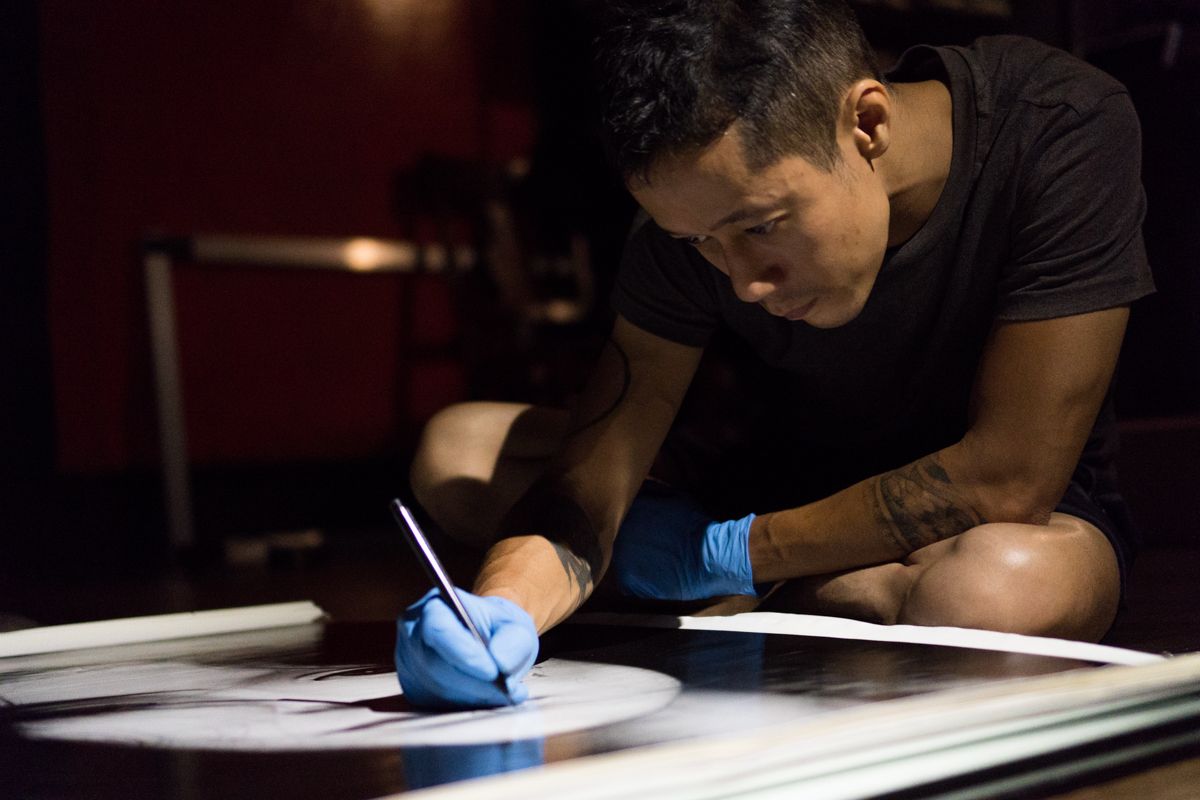 "Analog photography is art, science and craftsmanship," he tells Saigoneer. "There's an intensity and physicality to it that simply doesn't exist in digital processes."
For him, this intense synchronicity with the individual work is what makes analog distinct, ensuring it will always stay relevant. "If you digitally manipulate an image, you can print 1,000 copies and they will all look the same," argues Ngoc. "The analog process leads to one unique print each time and you can never create exactly the same image again. Similar, sure, but not the same. I love that, it's more human."
Ngoc learned the ropes of analog as a darkroom assistant in Sweden and quickly fell for it. He then moved to Paris, where he traversed the city; always observing, always shooting. He conjured his images into existence in the darkroom of L'École Normale Supérieure, where, eager to keep printing, he used a friend's student card to gain unlimited access.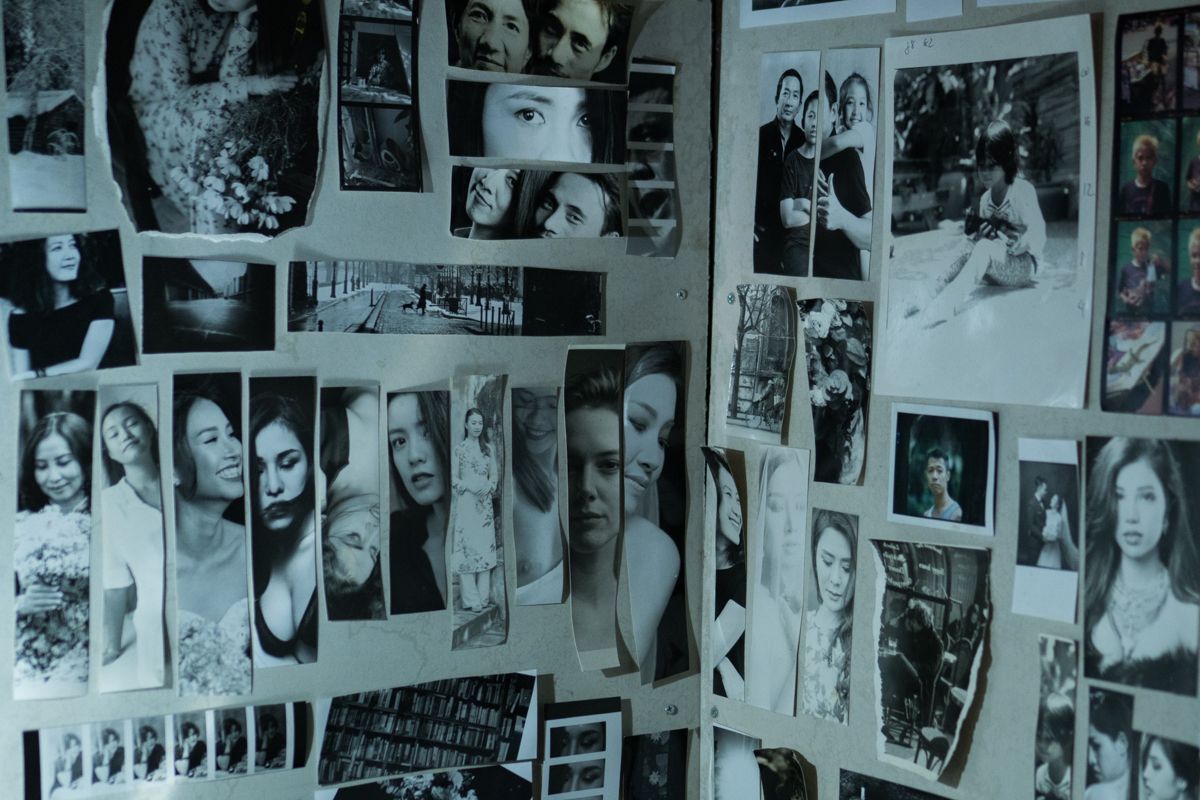 "I loved the freedom that photography gave me," he explains. "Taking pictures was a way for me to document my life and share my emotions; developing and printing them gave me full control over my work." The "moment of reveal" as the image finally materialized on photographic paper was an added thrill that kept him coming back.
Ngoc continued to shoot, develop and print his own work, ultimately returning to Vietnam in 2010 and opening his own darkroom and studio, Noirfoto, in 2017. After an opportune location change to Thao Dien and the addition of an airy gallery, Noirfoto now stands as a working embodiment of Ngoc's passion for the analog craft, as well as a vital hub for creatives in Saigon.
"Noirfoto is a blessing to the analog community, as well as the art community," shares Mads Monsen, curator at Magazine d'Art de Saigon and one of Noirfoto's many patrons. "Having a place with workshops to teach alternative techniques, having the opportunity to develop and print black and white images; it's amazing."
Beyond this, Noirfoto boasts a packed timetable of exhibitions, events and artist talks, and the constant stream of attendees leave no doubt that contemporary interest in analog craft is as strong — if not stronger — than ever.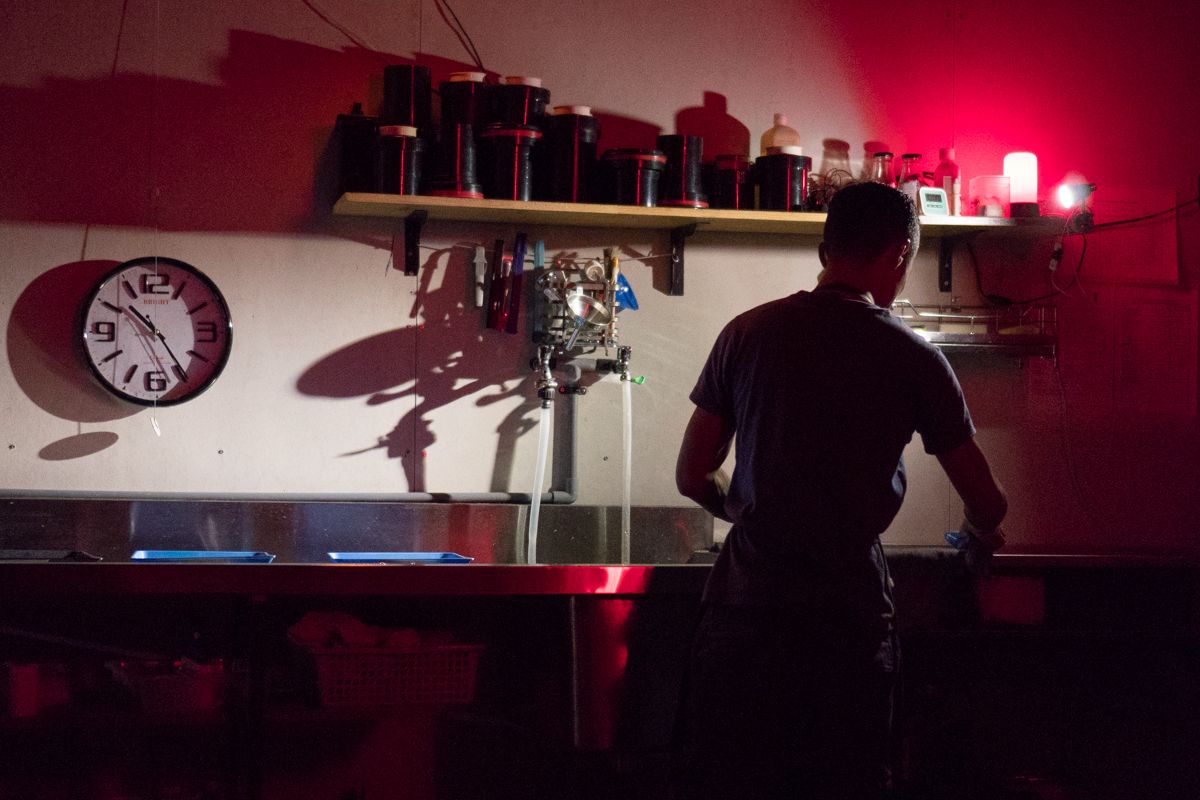 "Analog photography is increasing in popularity, and many are discovering it for the first time," explains Monsen. "I came from an analog background, then went digital. Nowadays it is the reverse." For him, this resurgence comes as no surprise and is instead the logical progression for a visually stimulated, digitally empowered generation. He is also aware that ultimately, digital and analog practices cannot be viewed in isolation to each other, and so the success of Noirfoto cannot be viewed in isolation to its context. "Digital photography made photography more accessible," he says, "and through social media, the art scene here has grown and become more visible than ever."
Context aside, the catalyst for Noirfoto's success is undoubtedly the tireless endeavors of its founder and team. "Inspiration is not enough, you also have to work hard and be prepared to take risks," Ngoc shares. "That, and you have to be diligent, good at time management, plus you need a lot of support."
Though spurred on by the enthusiasm of those around him, he is realistic about the feasibility of a booming analog scene in Vietnam, as all of his materials are imported at great cost from the United States and Europe. "Traditional craft was already difficult because it's such a slow, technical, scientific process," he explains. "Now it's even more difficult, as the necessary materials are not produced here, and even overseas they aren't made at the same rate anymore."
Despite these obstacles, Ngoc shows no sign of slowing down, and his optimism about the future is both modest and mindful. "I just aim to make one improvement every day, even if it's just cleaning the floor, making a new print, or gardening," he shrugs. "Noirfoto is already exactly what I want it to be, a place where art lovers can come, make and celebrate analog photography and be around other people who feel and do the same. That's what I always wanted, and that's what I achieved."