'Nude,' or 'Nue' in French, is an oil painting by famed 20th-century Vietnamese artist Le Pho. It was recently sold for US$1.4 million, more than 2.5 times its expected value at an auction at Christie's in Hong Kong last Sunday.
The 90.5cm x 180.5cm work depicts a nude, seemingly serene woman lying down. The sale surpasses his previous high mark of US$1.2 million for a silk painting sold at an auction in 2017.
Le Pho (1907-2001) painted 'Nue' in 1931 and it eventually found its way into the private collection of Thuan Phan, a Vietnamese-born American who began collecting the art to connect with his heritage. Phan first learned of Le Pho decades ago and notes he especially appreciates how the artist paints women "so beautifully, so mysteriously."
Another of Pho's works, 'Tam Bien (Swimming in the Sea)' sold for US$505,161. Other paintings in the collection include works by Luong Xuan Nhi and To Ngoc Van whose painting 'Les Désabusées' fetched US$1.1 million. None of the buyers of the paintings are made public.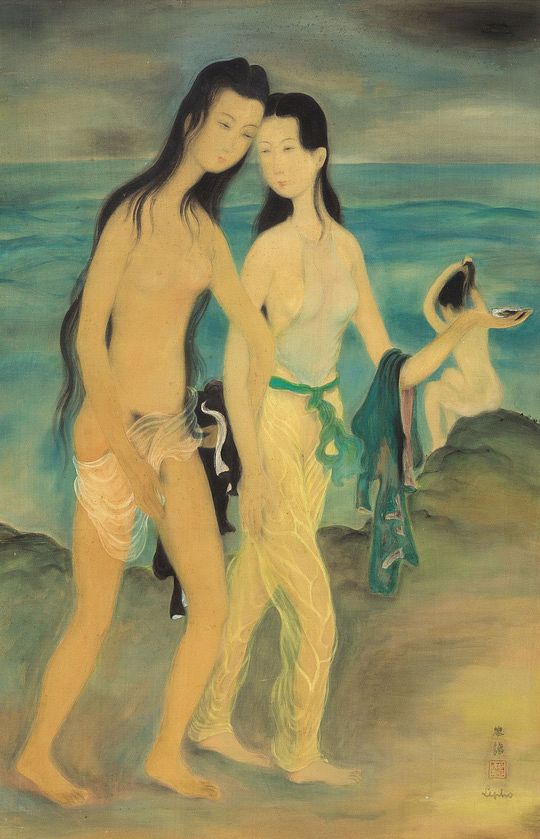 While the paintings have been an important part of Thuan Phan's life he decided that they belong out in the world. "They are not my paintings. They should continue to find their own level in the collections of more professional collectors. My journey with the paintings is finished. It is time to let others start their journey with the paintings," he explains.
The Le Pho paintings' focus on nude females is worth noting. The conservative culture within which they were produced criticized the subject. At the time, male models were often obtained from prisons and female posers were difficult to find. But as Vietnam becomes more socially liberal, the paintings are becoming increasingly popular and thus valuable.
[Top image via Christie's]
---

Related Articles:
---