From covers of old songs from the 1960s and 70s, Saigon Soul Revival now presents their own original music in an exciting debut album, a continuation both in spirit and execution of the silvery vein of nostalgia dominating Vietnamese music in recent years.
Formed in 2016, Saigon Soul Revival is known for their electrifying covers of pre-1975 Vietnamese music. The 60s and 70s were the old era of nhạc vàng in Saigon, when lounges were filled with the dulcet tones of Hung Cuong, Mai Le Huyen and Hoang Oanh.
For decades after the 1970s, the popularity of nhạc vàng plummeted as Vietnam turned to other genres like American pop and hip hop in the 1990s and 2000s. The rise of Mandarin-language pop culture dominated the 2000s and well into the early 2010s. But something has changed in the past few years. As a batch of young listeners grow into adults with decent disposable income, the power of nostalgia drives them to the tunes they've been familiar with since they were young: nhạc vàng hits of their parents' generation.
This vintage trend has spread across cultural strata, from fashion and interior design to film, but the most prominent retro influence is in music, as evidenced by the prevalence of bolero songs on air and musical acts like Saigon Soul Revival. The five-piece band's background is as diverse as can be, but they all share the same fascination with this era of Vietnamese music.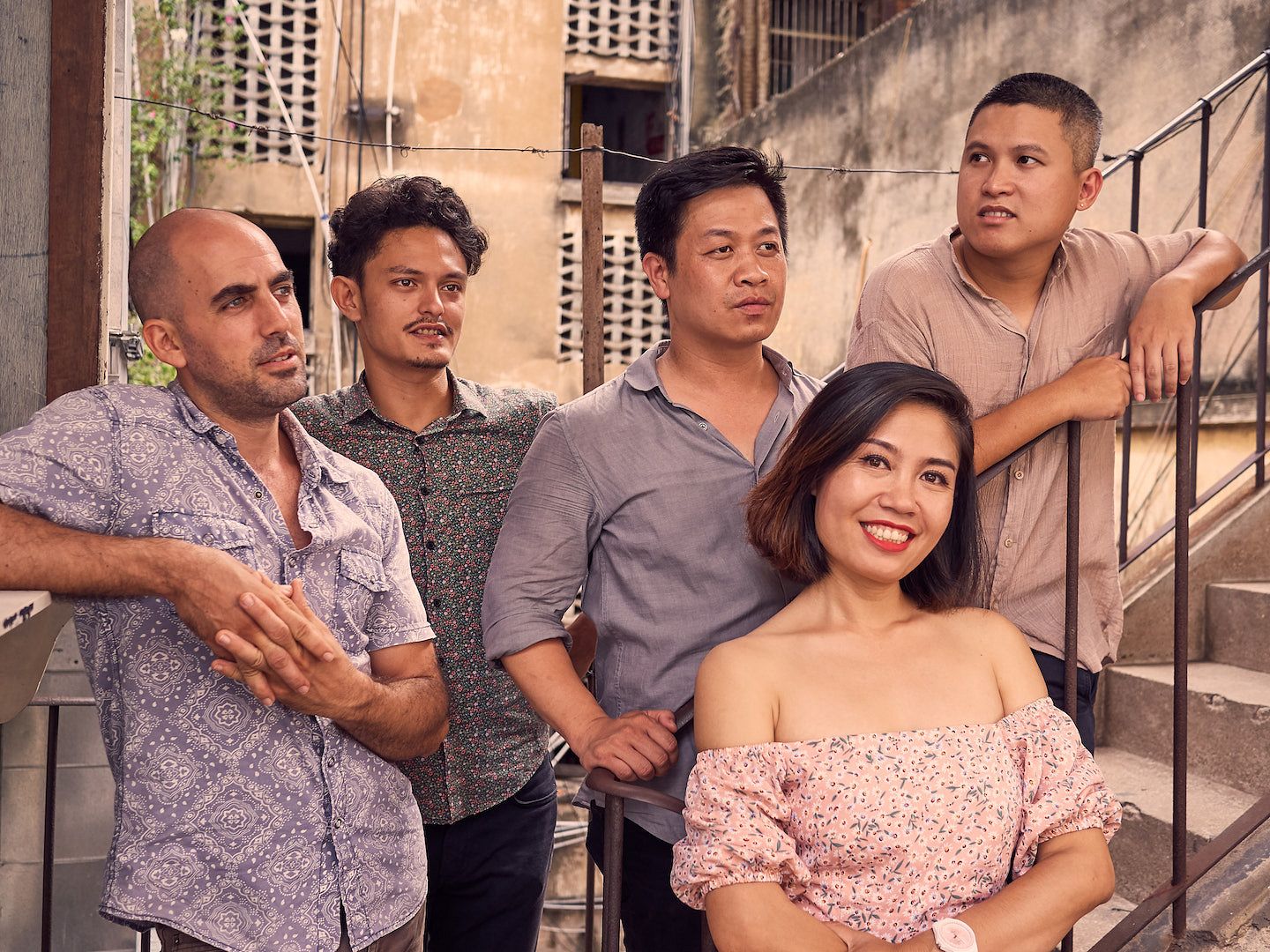 Vocalist Nguyen Anh Minh was born and raised in Hanoi, but moved to Saigon in 1996. Over the course of her years here, she became enamored of the unique sounds of Khanh Ly and Elvis Phuong, two pillars of the local music in recent decades. Band leader Gabriel Kaouros, who is from Cyprus, says his connection with nhạc vàng began with a compilation called 'Saigon Rock & Soul: Vietnamese Classic Tracks 1968-1974,' which has an eclectic mix of Vietnamese music from various genreslike acid rock, funk and ballads.
As Saigon Soul Revival started singing nhạc vàng covers in live music venues in town and building a fan base for themselves, German music producer Jan Hagenkoetter also embarked on his passion project, Saigon Supersound, a compilation of Vietnamese songs he retrieved from old records and remastered. The two projects crossed paths in 2017, when Saigon Soul Revival performed at the release party of Saigon Supersound's first volume, and they have kept in touch since.
The idea of a dedicated album came naturally as the band continued to grow and requests for more music from fans started piling up. "While doing stuff together, we had an idea, like 'come on, let's do an album, but not just with covers,'" Hagenkoetter tells Saigoneer. "Let's take it to another level and make it more relevant and continue, somehow, this kind of music, culture and scene that has become lost. Let's continue it and take it from where it stopped."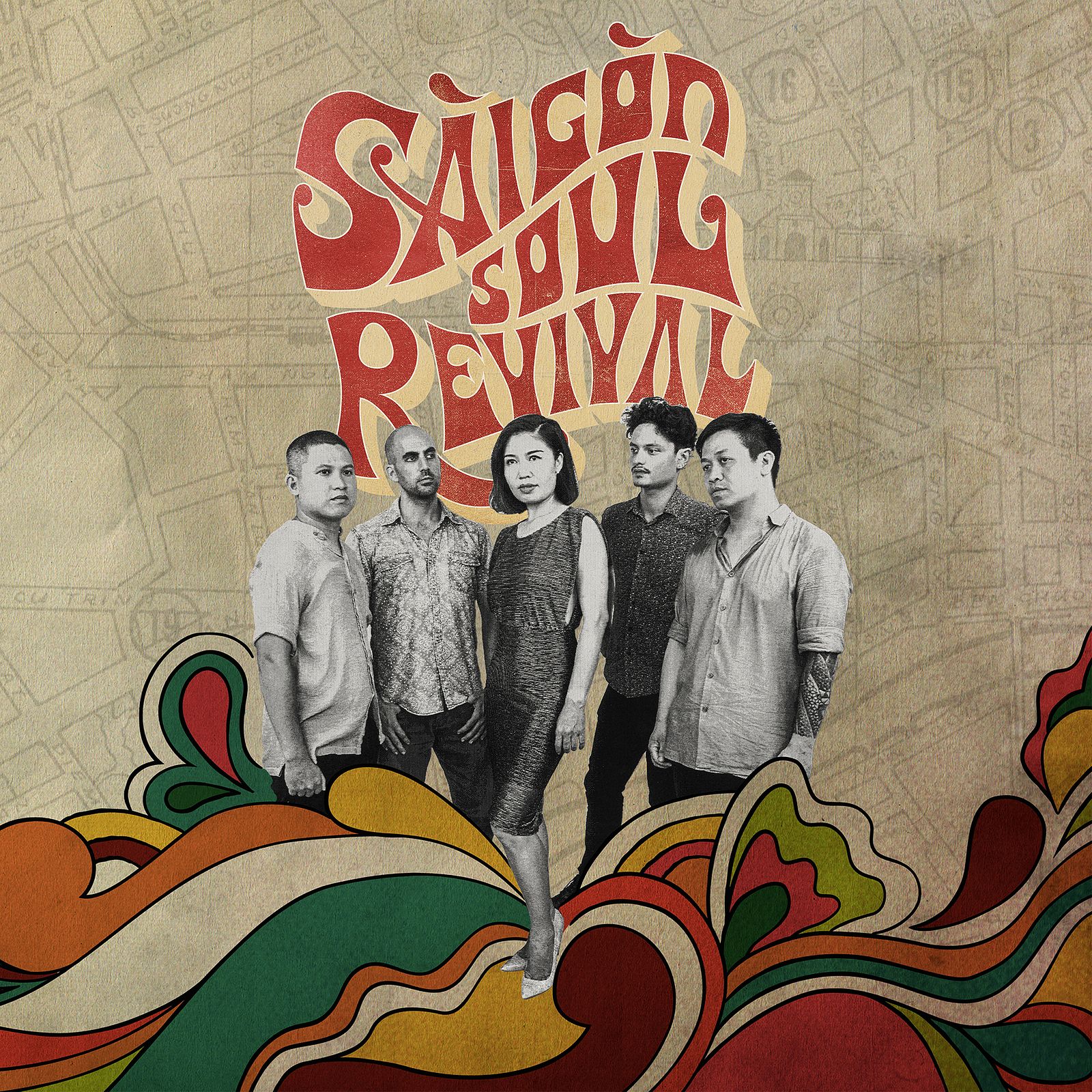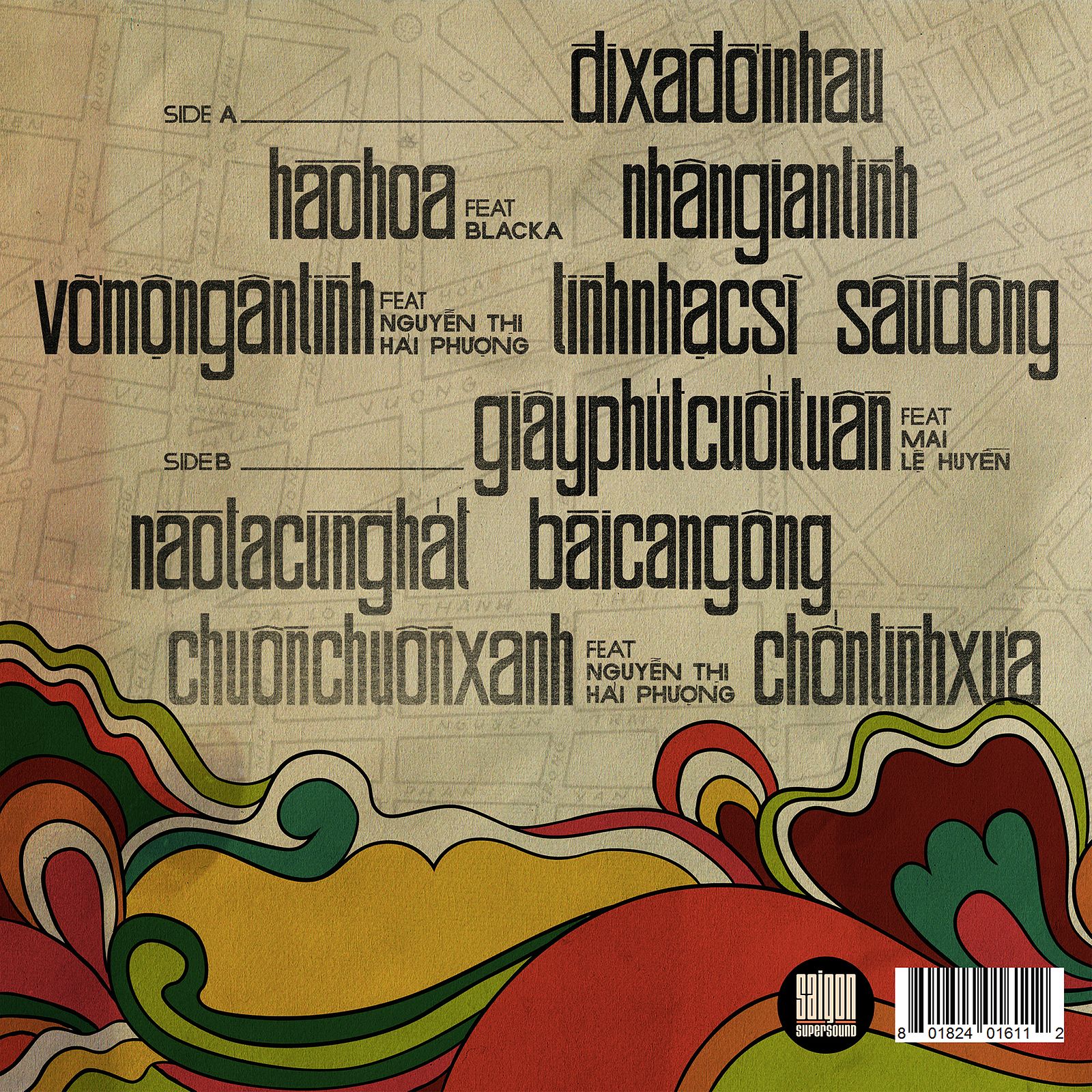 Thus, 'Hoa Am Xua' was born. The debut album features 11 tracks, consisting of six original compositions, four covers and one special track written by the late Minh Ky in 1955 that has never been performed before. According to Hagenkoetter, work on the record — from writing the music and lyrics to recording — was finished in under a month, putting a lot of pressure on the band, who were doing this for the first time. But the result was worth it.
Those who are familiar with nhạc vàng, be it through their loved ones or via personal research, will instantly recognize some tracks, such as 'Sau Dong' (commonly associated with Hung Cuong) or 'Hao Hoa.' The latter includes a verse by rapper Blacka, a member of Hazard Clique. This peculiar rap-nhạc vàng collaboration happened almost by destiny. Blacka first heard of 'Hao Hoa' when he was seven; while Saigon Soul Revival was performing the song at an event, the rapper grabbed the microphone and dropped a fiery verse that meshed perfectly with the lyrics about a womanizing paramour.
Two tracks, 'Vo Mong An Tinh' and 'Chuon Chuon Xanh,' employ the unique sounds of Vietnamese instruments performed by traditional musician Nguyen Thi Hai Phuong. Phuong lent her expertise on đàn tranh, đàn nguyệt and đàn bầu to the record, creating a fascinating mix of influences across eras and genres.
'Giay Phut Cuoi Tuan,' the album's seventh track, marks a special reappearance by nhạc vàng veteran Mai Le Huyen. Her voice and dance performances set the stages of discotheques across Saigon and Vung Tau on fire during Huyen's prime. Then, from the early 70s through the 80s until Hung Cuong's death, Hung Cuong-Mai Le Huyen was the "it" dynamic duo of nhạc vàng.
The decision to feature her, according to Saigon Soul Revival, was also a natural choice. Since their beginning, the group has been well-attuned to her music and style, having performed many of her famous hits. Through Germany-based singer Kim Loan, they got into contact with Huyen, who now resides in the United States, and things fell into place.
"So we just called her up one day from Saigon, told her about the album, sent her some stuff. And we exchanged stuff by email and explained to her what we do, which songs we want to do," Hagenkoetter explains.
The creation of 'Hoa Am Xua' was made possible with financial help from British Council's FAMLAB Fund. The initiative gives out grants to projects based in the UK or Vietnam that aim towards sustainable values and a long-term impact for contemporary arts and cultural practices, with an aim of benefiting the heritage sector in Vietnam.
To Saigon Soul Revival, preserving Vietnam's music heritage, especially through the songs that they've come to love during their time on stage, is a cause all band members hope to champion.
"We feel this music possesses a powerful human element that ought to be known internationally. It is as exciting of a journey for us to discover these forgotten sounds and stories, as it is to share it with the rest of the world," the group writes in the album's press release. "We wish to share this beautiful music and remind Vietnamese people from different ages and backgrounds that they have much to be proud of."
'Hoa Am Xua' was released on November 8 both on digital platforms, such as Spotify and Apple Music, and physical forms, including vinyl and CD.