All attention was aimed towards the same direction, the one where an accident had just taken place. Near 24C, Hoàng Diệu Street in the city of Đà Lạt, two vehicles collided. The shock and chaos attracted the curious looks of pedestrians and drivers alike. Timely isolated percussion further enhance the puzzling scene that was captured from multiple angles. You can see the whole thing for yourself at 41:30 in "Quện Mix Nhã Nhạc Vol 5," a recording of a live vinyl DJ set, at an old-school hair salon in Đà Lạt. This accidental cinematic moment of real-life spontaneity juxtaposed with a passion for good music captures well the spirit of Quện - Sound Collage
The creative project was birthed by a trio of friends: Sơn, 30; Uyên, 25; and Phát, 27. Sơn produces and edits the group's visuals, Uyên manages their social media, while Phát, also known as DJ Ku Chẹo, takes care of the audio setup and technicalities. The three friends previously worked in the underground nightlife scene in Đà Lạt, but grew disillusioned by the heavy presence of drugs, alcohol, and fleeting superficial connections, and thus began looking for a different way to have fun while building a community.
Sơn, a Đà Lạt native, wanted to highlight the forgotten charm of an area now dominated by tourism. The city landscape has changed, with visitors flocking to spots made for or, at the very least, altered to fit more consumable and convenient experiences. Reminiscing on the artistic and musical past of Đà Lạt — hometown of singer Khánh Ly, and where she first met and started collaborating with composer Trịnh Công Sơn — the trio wanted to share some of the remaining gems that are still owned and run locally.
"It was difficult to see the change happening to the city, and because of that we were even more motivated to find and cling to the bits that still persist," Sơn shares. When walking around the city, they would let inspiration strike, and jot down potential locations. Later on, they would brainstorm together on the type of music, the right DJ, and the setup to create the right mood.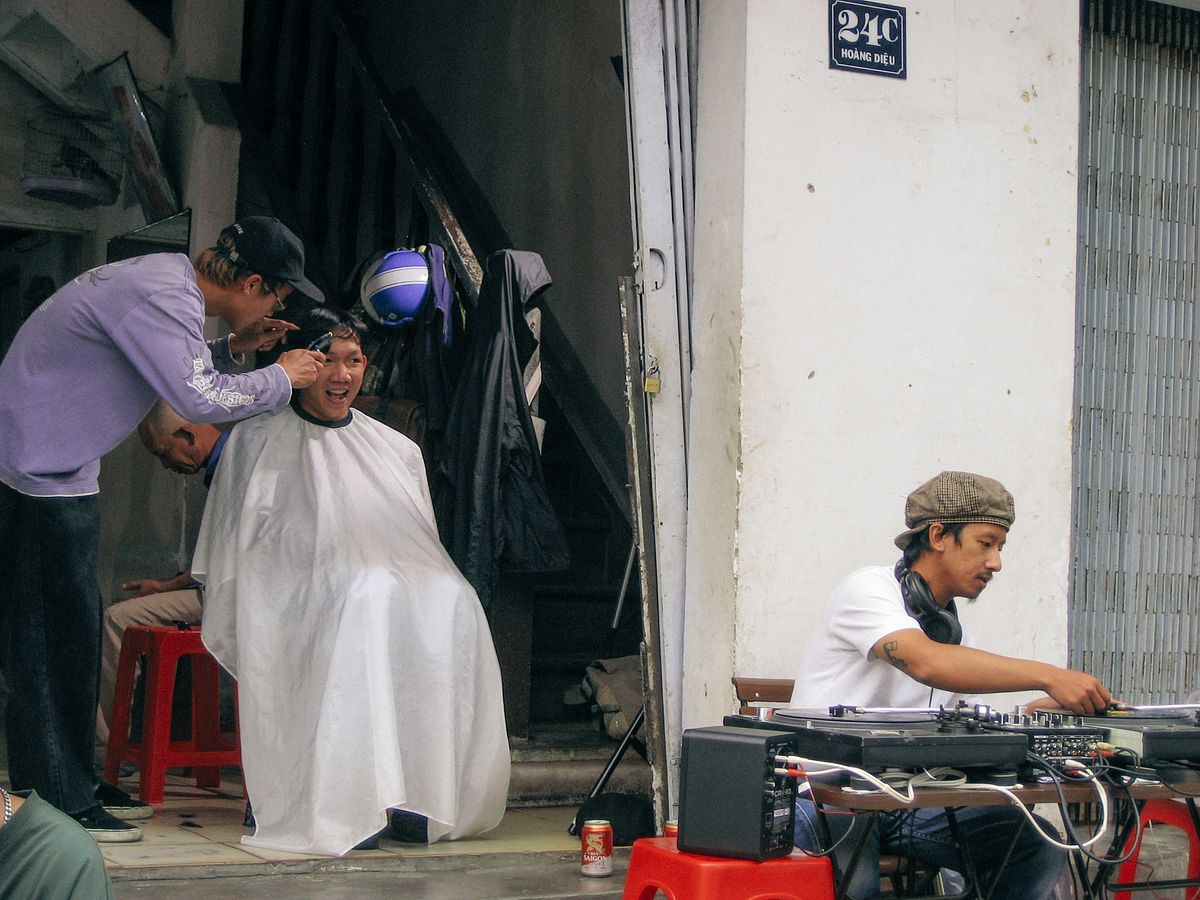 The Quện concept involves highlighting a somewhat mundane scene, like a jeans shop, a flower market, or a hair salon, by contrasting it with the presence of a live DJ; the whole thing is captured candidly through static shots. As one can see from "Quện Mix Nhã Nhạc Vol 5" above, the creative choice of setting up a DJ console on a foldable table with plastic stools in an open, functioning hair salon works impressively well. If you pause at any moment, you might be able to spot someone reacting to their haircut, or a passerby inquiring about the vinyls. All of it is harmoniously accompanied by the soothing sound of jazz records. Despite their distinctive YouTube library of similarly well-produced DJ sets, performed in unexpected locations, Quện has only been around for less than a year.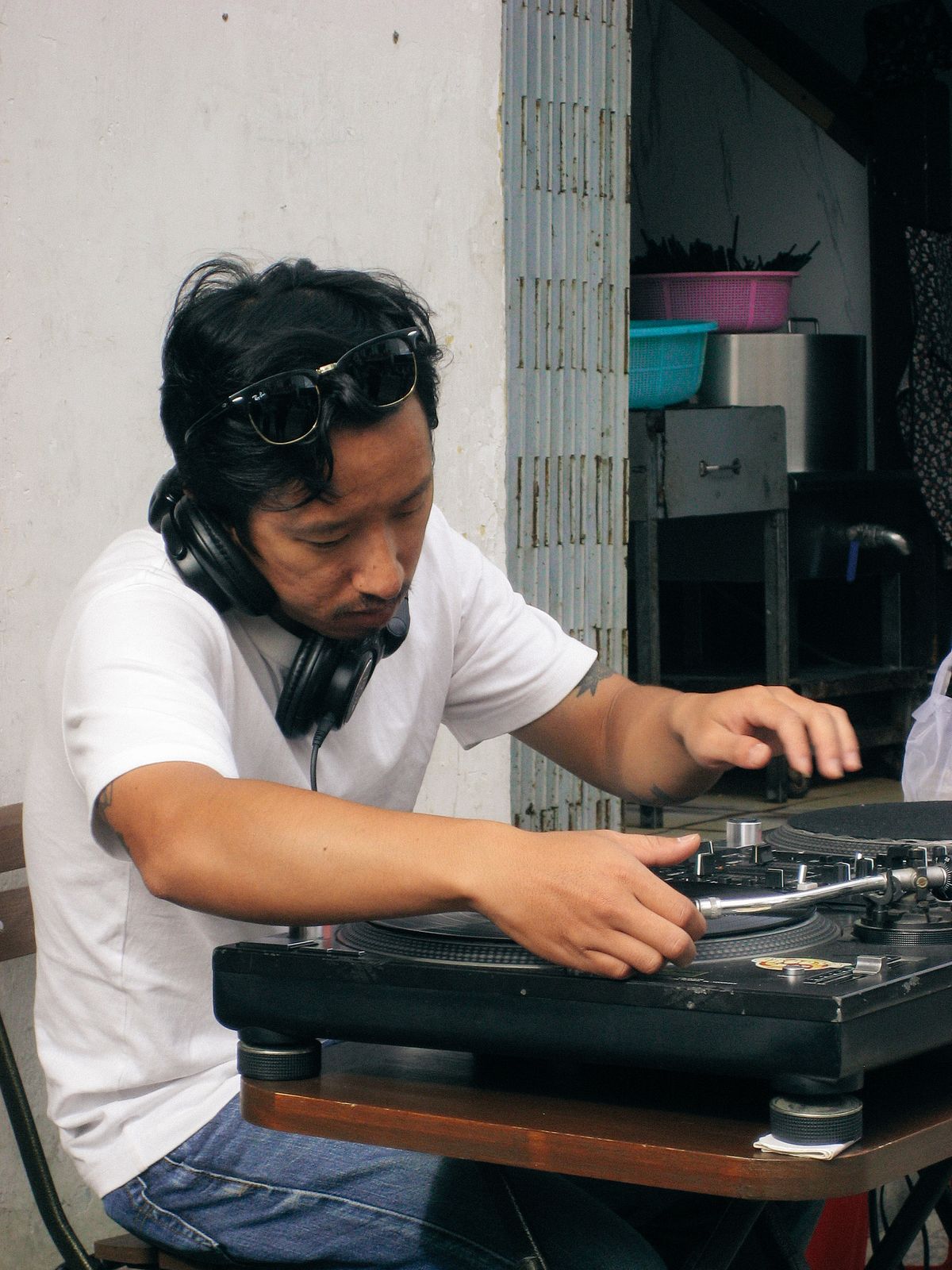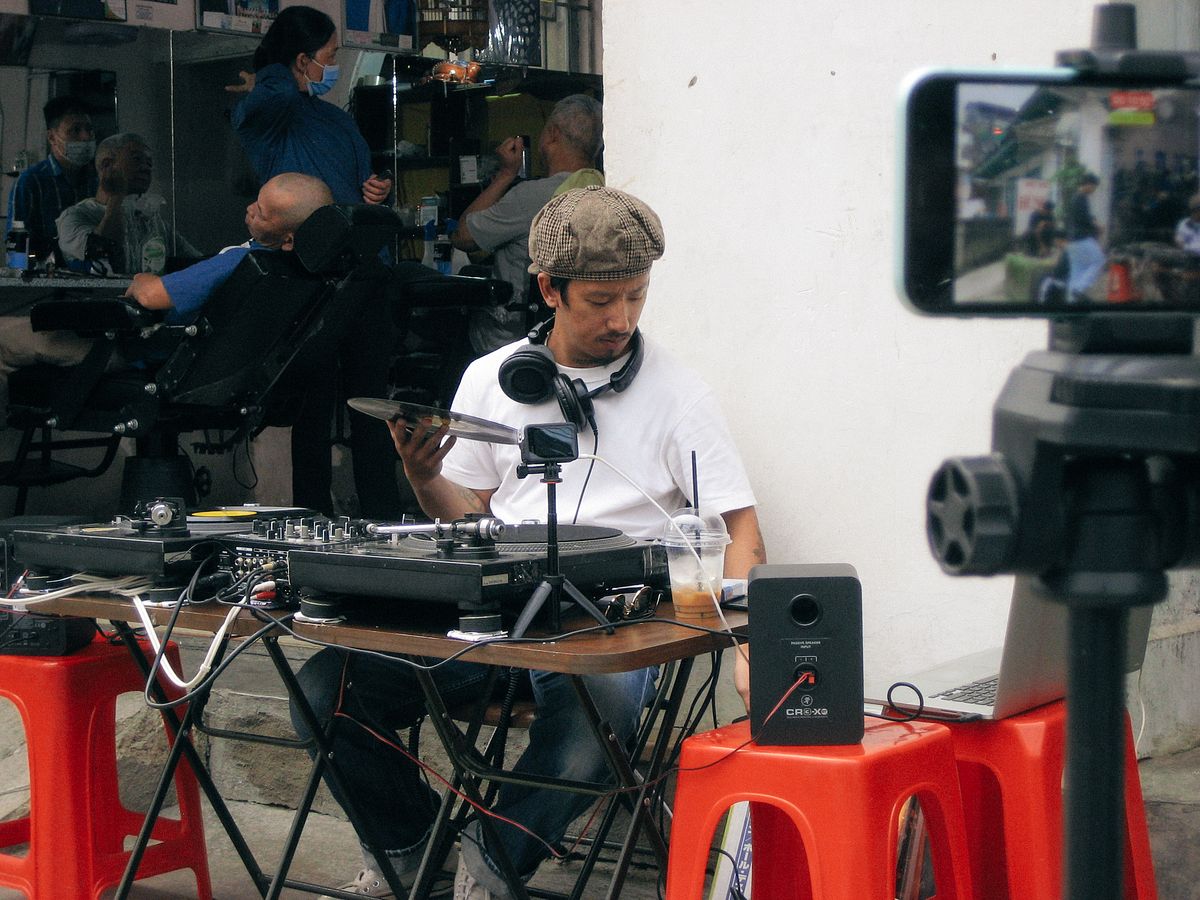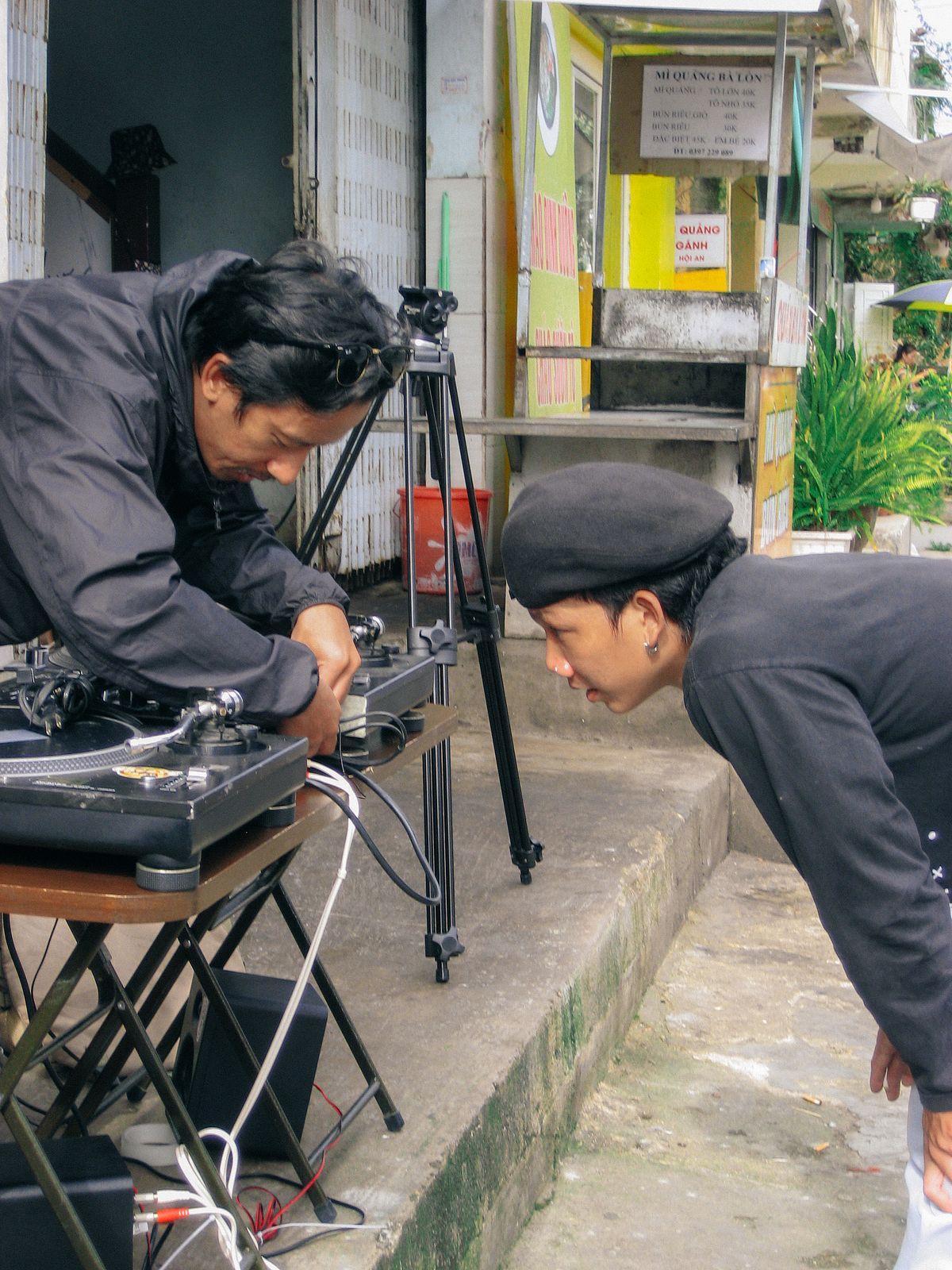 Looking more closely, the first Quện Mix video did not have their current level of production. "Our first setup was very simple, we had one phone, so only one angle, with limited battery and memory. It was at a very local spot, you wouldn't know it if you're not from here; they serve VND20,000 coffee, with rather dubious hygiene practice," Sơn laughs.
When asked about the biggest challenge they have faced since starting Quện, they shared without a beat how the first step was the hardest. The trio had been dancing around the idea, arguing and debating on the whats and the hows before starting, but no amount of brainstorming could have prepared them for the challenges ahead, or the overwhelmingly positive reception of the project.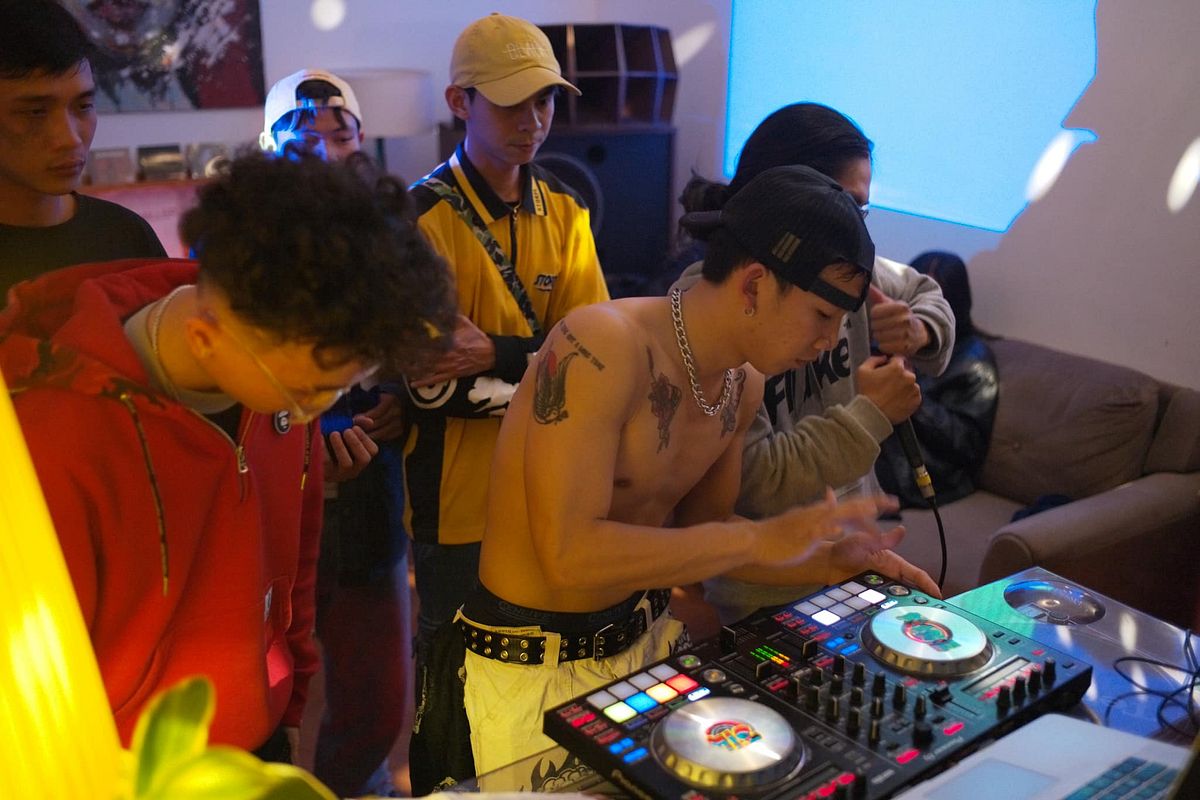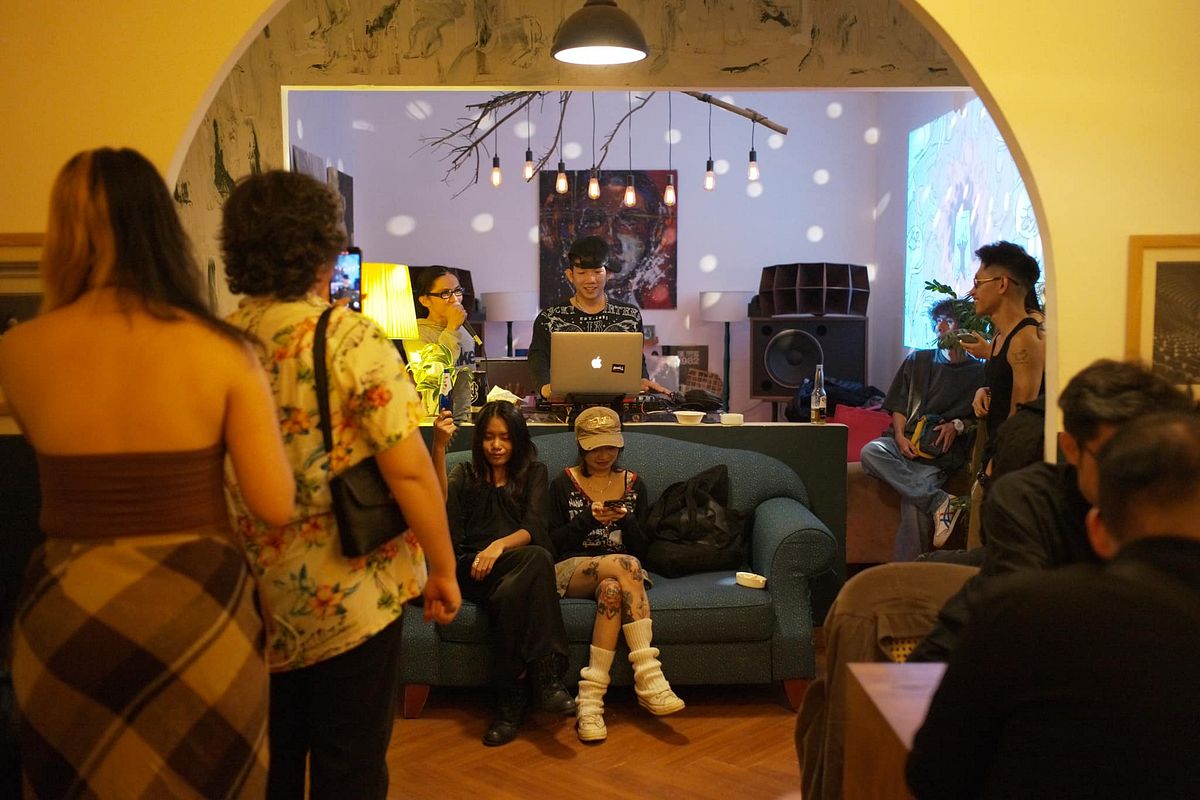 After hearing about Quện, other local creatives wanted to chip in and help out, by lending equipment, and offering help with editing and producing. With each new video, their production value and quality progressed. "I would have never been able to guess the type of problems we would run into. We hosted an event by the beach, something we have never done before. Our equipment were borrowed and we very quickly realized that we needed to modify our setup to keep the computer cool and protect the vinyls from the sand. So someone had to manually fan the computer that crashed to cool it down, and we found some posters and plastic sheets to shield the turntable," recounts Sơn.
Despite having a network of friends and colleagues in the entertainment scene of Đà Lạt, Quện sensed a lack of a community. Creating a possibility to share their experience and collaborate then became another goal. On top of Quện Mixes, they have also been experimenting with live events formats, such as the Quện Block Party back in March. The event's main target audience was other creatives, like photographers, dancers, and DJs, based in Đà Lạt, though it was open to all.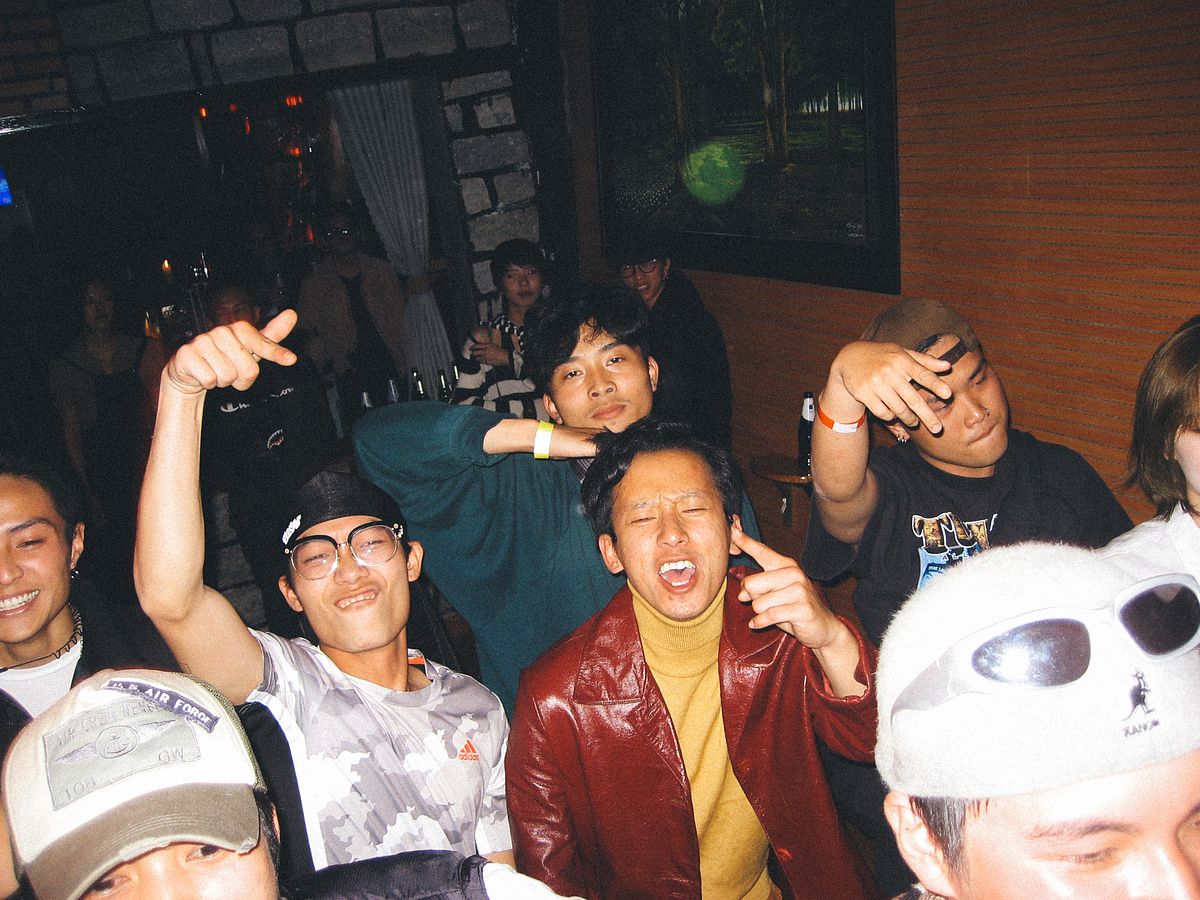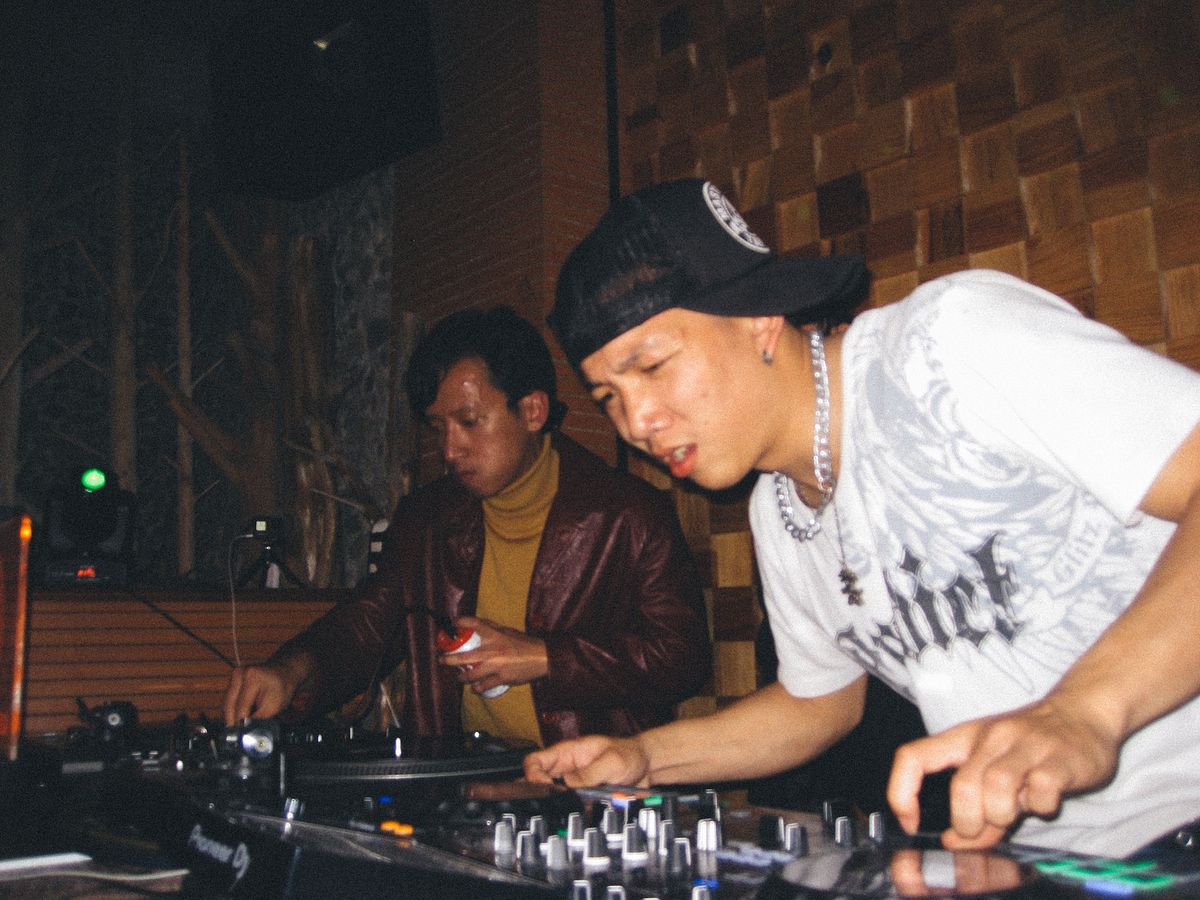 "One of the shelves holding the speakers broke that night, so we had technical difficulties for a while. It took more than an hour to redo the setup. We thought for sure people would just leave. But no, they stayed, some even jumped in to help, others waited for us, and then when things were back on track, we continued to party. It felt special," Uyên shared, recounting her most memorable moment with Quện. "It's funny now, but it was stressful at the time, and Phát cried so much he couldn't even see the console when he was DJ-ing afterward." Short movies documenting these events are also available on their channel. Unlike the Quện Mix series, which focuses more on the city's day-to-day sights, these videos give you a glimpse of the music-focused party life of the city and the community that fosters and nurtures it.
Quện Mix videos deserve your attention as the format can simultaneously be your window to Đà Lạt, while also providing a great selection of ambient music to enjoy. Hopefully, we'll get to people-watch many more simple yet unexpected local spots and know the city through the eyes of this trio of creatives.