One of the things that makes life in Saigon interesting is the blurred line between the city and the countryside. This lack of distinction is most obvious when it comes to the city's urban animals, but while the calls of chickens echo through Saigon's alleyways, sometimes one stumbles across an even more impressive and surprising species. Like water buffalo.
Minh Cao was raised in France, but recently moved to his ancestral homeland to discover his roots. The first image of Vietnam he ever saw was a drawing of a water buffalo done by his father.
As he moved through life, this image became a powerful personal metaphor for Vietnam. But after two years of traveling North to South, the opportunity to capture a picture of the animal never presented itself.
But one morning, he awoke to find a herd of over 30 buffalos outside his door in District 2. "I was happy, like a child at Christmas and my gift was to see these animals," Minh Cao told me.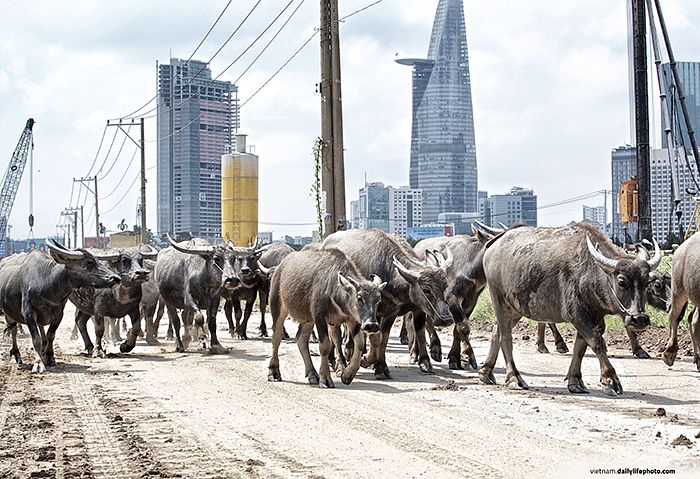 As the herd moved to a nearby field, he jumped on his motorbike to give chase with 2 cameras and plenty of lenses - "I used a 70-200mm f2.8, 24-70mm f2.8, 85mm f1.2, 8-15mm f4.0 fisheye, a X belt, a wireless remote and a monopod."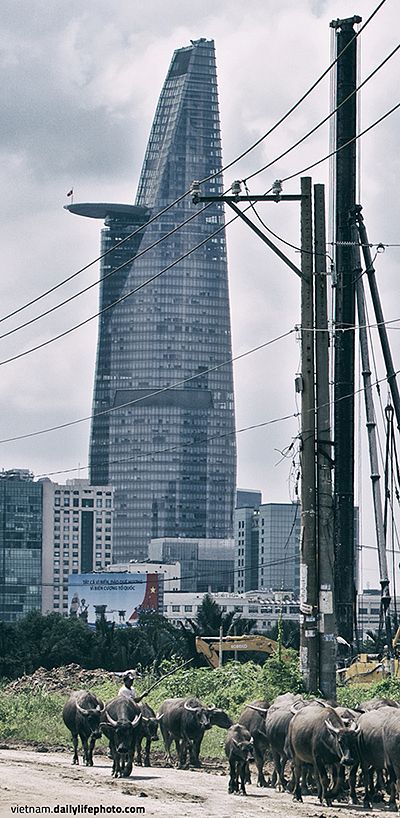 When the herd stopped to graze, Minh Cao got off his bike and asked their owner if he could take some pictures. He was given permission and began to photograph, but at a healthy distance: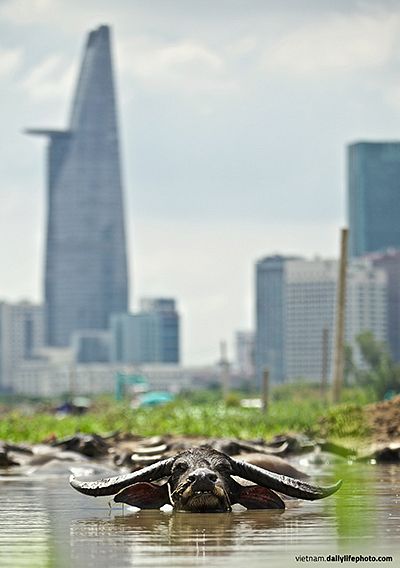 "I was excited, but honestly I was afraid; they are big animals. And there were some young buffalos with protective mothers who don't really like strangers around. So I got close, but not too close."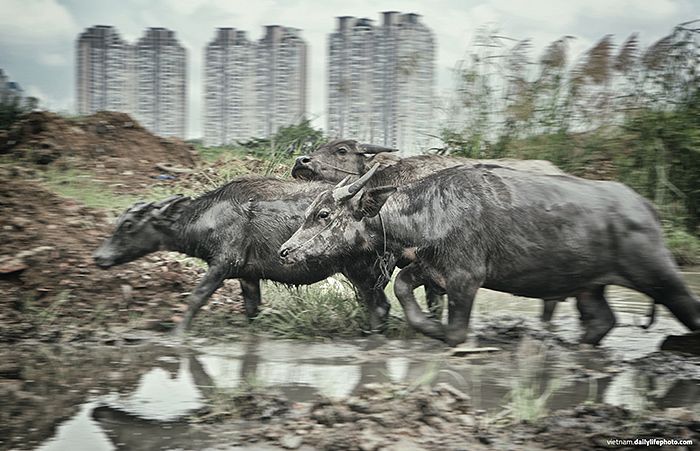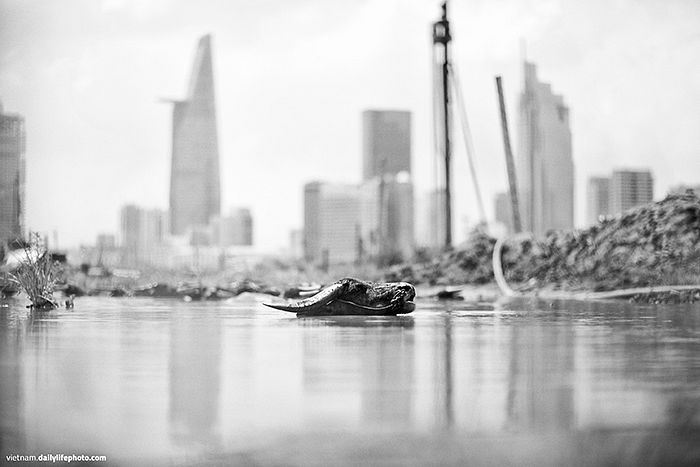 The result was this beautiful set, appropriately named, "HCMC, City of Contrasts," which Minh Cao describes as follows:
"The city grew up very quickly, but it's just concentrated at the center. These pictures speak to urban planning and the inconsistency of economic development. Some people are very poor and some people are very rich."
Be sure to check out Minh Cao's website www.vietnam.dailylifephoto.com for more great photos.