In April, Hong Kong-based animal welfare organization, Animals Asia, launched a painting competition about the lives of wild animals in the circus. Hanoi artist, Dương Đoàn Anh Minh, took first prize with his image depicting a circus elephant bound in chains.
The winning picture's tagline, "Fun for you. Nightmare for me," highlights the struggle and plight of many circus animals. Entries came from Vietnamese youth (some as young as 8 years old) and illustrate a rising awareness of animal abuse within Vietnam's entertainment industry.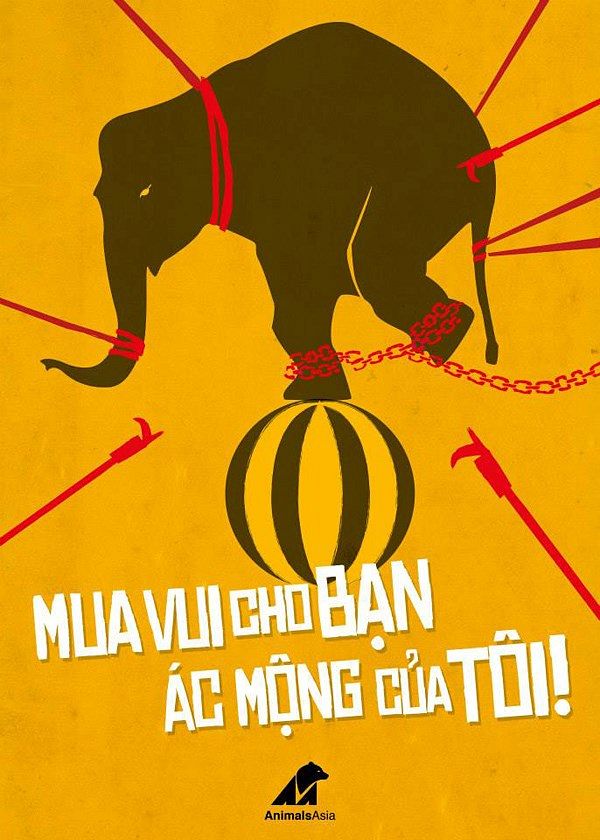 Animal performances are still very common in Vietnam, and many circus trainers keep animals captive in cages most of the time. Use of "negative reinforcements" such as physical punishment or withholding food are widely practiced as training methods. According to Animal Defenders International (ADI), lawful restrictions on using animals in circuses have only been enacted in some Asian countries (India, Israel, Singapore and Taiwan).