Saigon-based graffiti artist DAOS501's visceral, introspective artwork explores the animalistic side of humanity in his first solo exhibition, now on display through September 30 at 3A Station's Giant Step Urban Art Gallery.
---
Related Articles:
- Three Saigon-based Artists Bring Their Diverse Urban Art To Vin Gallery
- Zelda Goes To The Gallery: A Material History Of Man And Animal
- Meet The Man Who's Rewriting The Rules Of Traditional Vietnamese Calligraphy

---
Even though DAOS501 was away from the local art scene for a while, the Saigon-based graffiti artist never stopped creating new work. The Realitary, which opened on September 10 at Giant Step Urban Art Gallery, marks his first-ever solo exhibition, as well as DAOS501's first show since completing his 18-month military stint. Filled with the vivid colors and comic book-inspired drawings that are his hallmark, it was well worth the wait.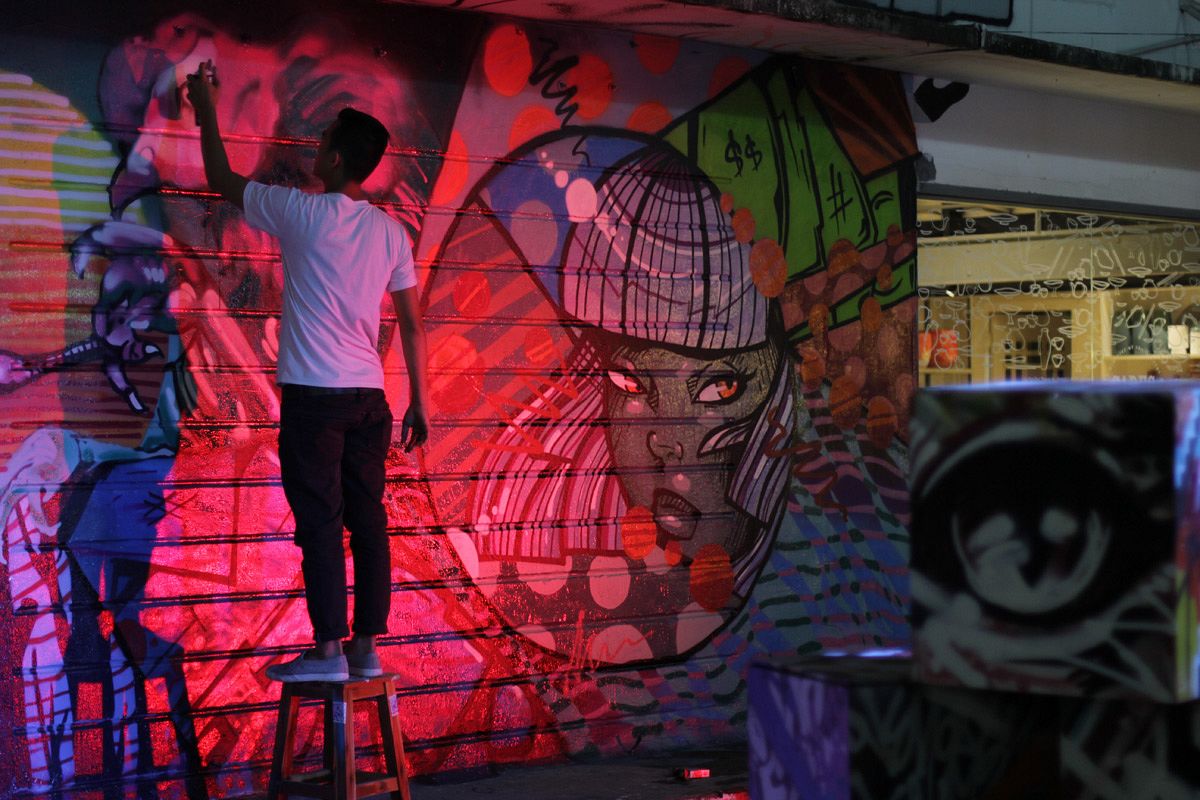 DAOS501's promising start in the graffiti scene began almost 10 years ago. Since then, he has traveled the country organizing art talks and working on collaborative projects with other artists. However, when DAOS501 was called to national service, he was forced to put his graffiti projects on hold.
Instead, the artist focused his energy on watercolor drawings. Although he had limited free time and materials were hard to come by – hence his exclusive use of wooden boards as a medium – most of the pieces on display last week were created during his 18 months of service.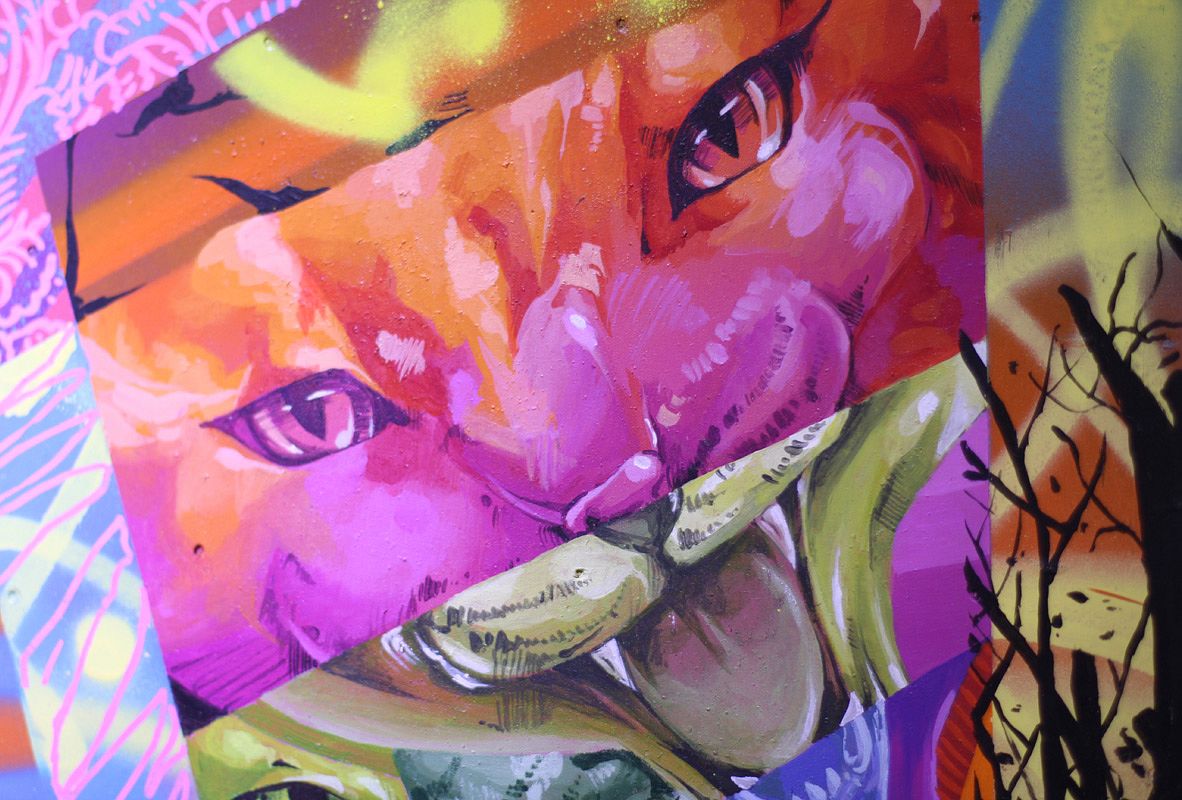 The Realitary acts as a follow-up to DAOS501's The Humanimal, an exhibition held last year. Relying on animals as subjects, the artist portrays the anxieties, frustrations and ambitions of a constrained individual through his powerful yet accessible work.
Each piece channels the struggle of emotionally- and professionally-imposed changes in the artist's life, while at the same time highlighting DAOS501's long-standing passion for comic books, which manifests itself in bold color contrasts and stylistic drawings.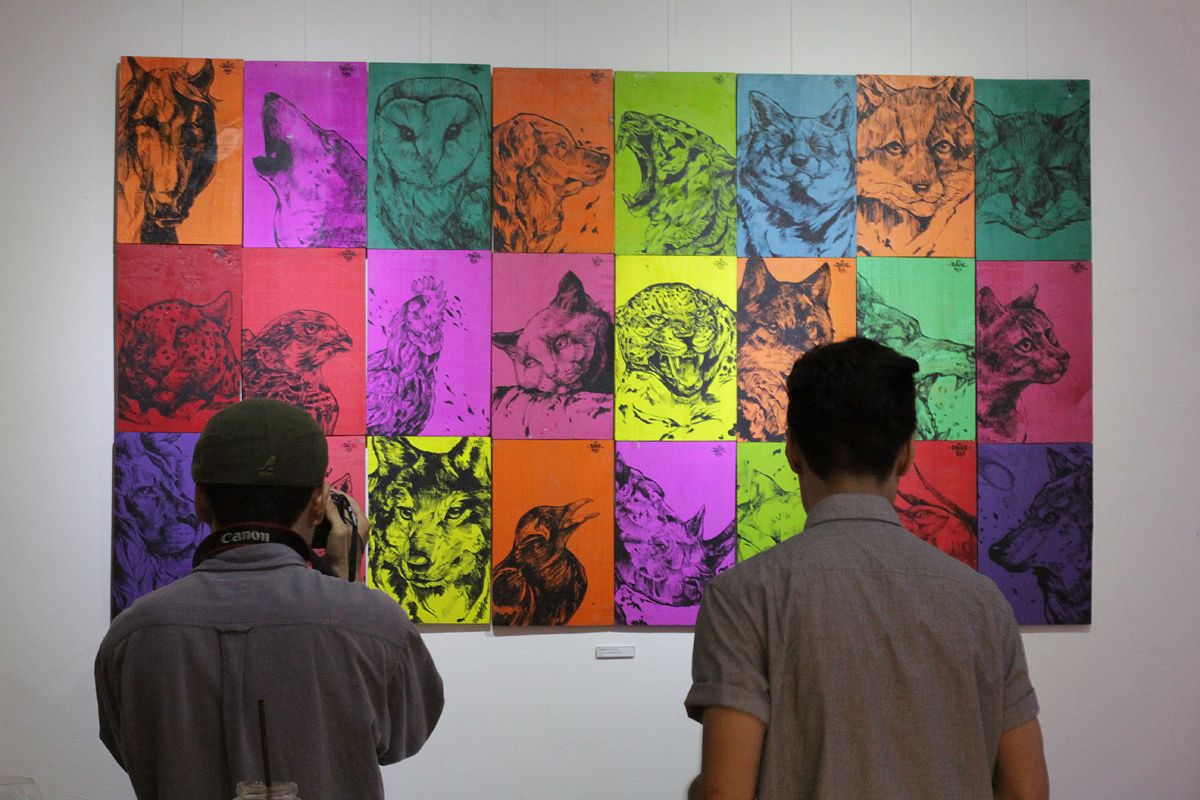 The first hour of the show incorporated a live graffiti performance by DAOS501 in the courtyard of 3A Station, where a crowd gathered to watch the artist complete his work and then lingered afterward to examine the finished product. The cockfight at the center of the piece as well as the round-faced girl's sidelong glance off to the side both invite and reward close viewing.
This served as an appropriate backdrop for the night of dancing that the exhibition became but is worth revisiting in the daylight.
The Realitary is divided into two parts and will run until September 30. You can find more information about the exhibition here.