The last couple of months have been exciting for Saigon-based fashion designer, Linda Mai Phung. The young French-Vietnamese designer recently celebrated the 5th anniversary of her eponymous brand, launched a temporary pop-up store in Saigon and is getting ready to bring her summer 2016 collection to Berlin Fashion Week this coming July.
After graduating with a BA in Fashion at ESAA Duperré, Paris, Linda decided to base her brand in Saigon with a commitment to creating eco-friendly womenswear. As she explained when we met her, "I love design, but I always wanted to make a difference with what I was doing. I visited Vietnam many times when I was growing up and I was amazed by the craftsmanship and textiles, especially from the ethnic minorities."
"Sustainable," "eco-friendly," and "environmentally conscious" are adjectives that are thrown around quite frequently (and lightly) these days, and quite often, those values are embraced by big corporations for their marketing agendas, rather than ethical ones. This cannot be said for designers like Linda Mai Phung.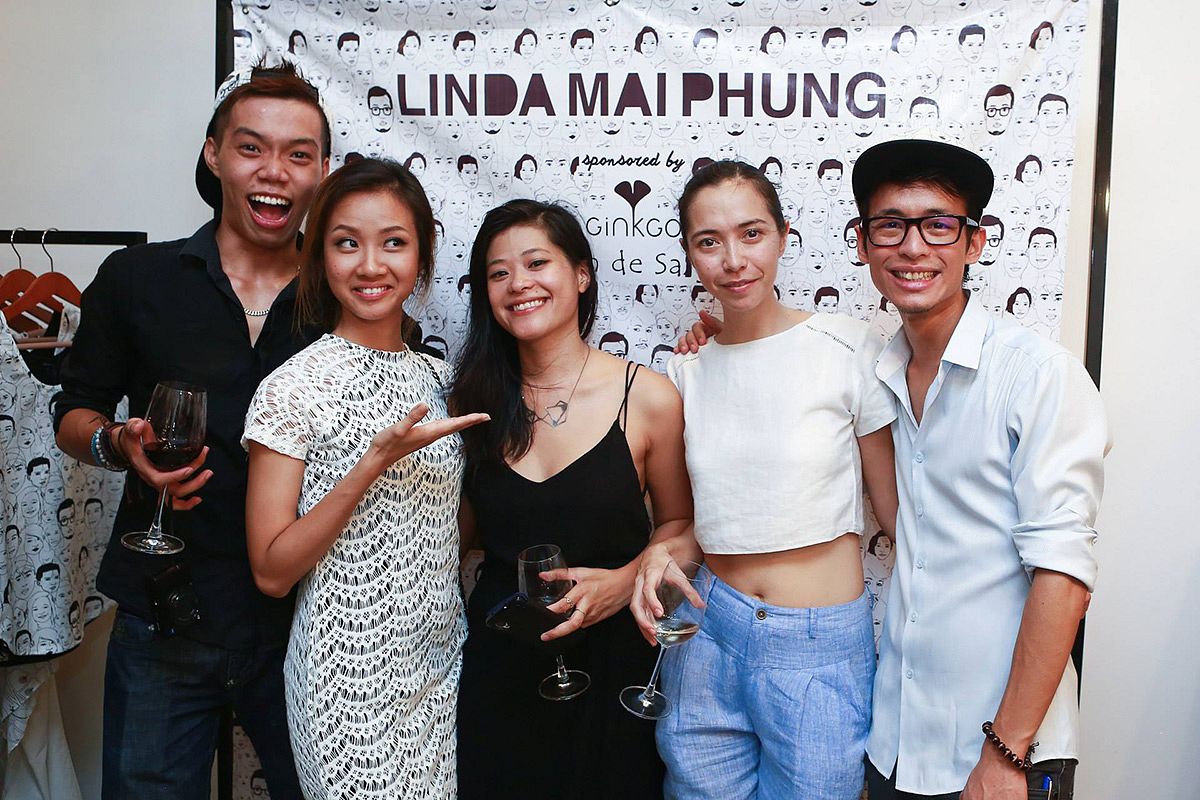 She defines her collections as a "fashion travel journal," as both her inspirations and textiles come from visits to Vietnam's villages and the designs of ethnic minorities. Through these experiences, she built a relationship with artisans, spending time observing and learning their techniques. "I visited various communities such as the H'mong. They grew their own flax and they dye their fabrics with indigo. In Bac Ha village, we support the Flower H'mong by buying the clothes and the fabric from them directly."
Every aspect of material sourcing is done with upmost respect for the environment as well as the work of the local artisans. Due to the remoteness of these villages and the techniques used to make the fabrics, most of Linda Mai Phung's pieces are truly unique and, although they can be ordered and tailor-made for each customer, it shows the designer's dedication to her cause, "there are no telephones in these villages, so if I want to buy more fabric, I have to go there and take them myself. There is also a limitation in terms of quantity because all the fabrics are made by hand and it is a lengthy process. For example, in Chau Doc, on the Mekong River, they have to dye the fabrics 15 times to get the shiny effect of lacquered silk. It is very interesting and the result is beautiful; it looks like leather. This fabric was used in the past to make costumes for the Emperor."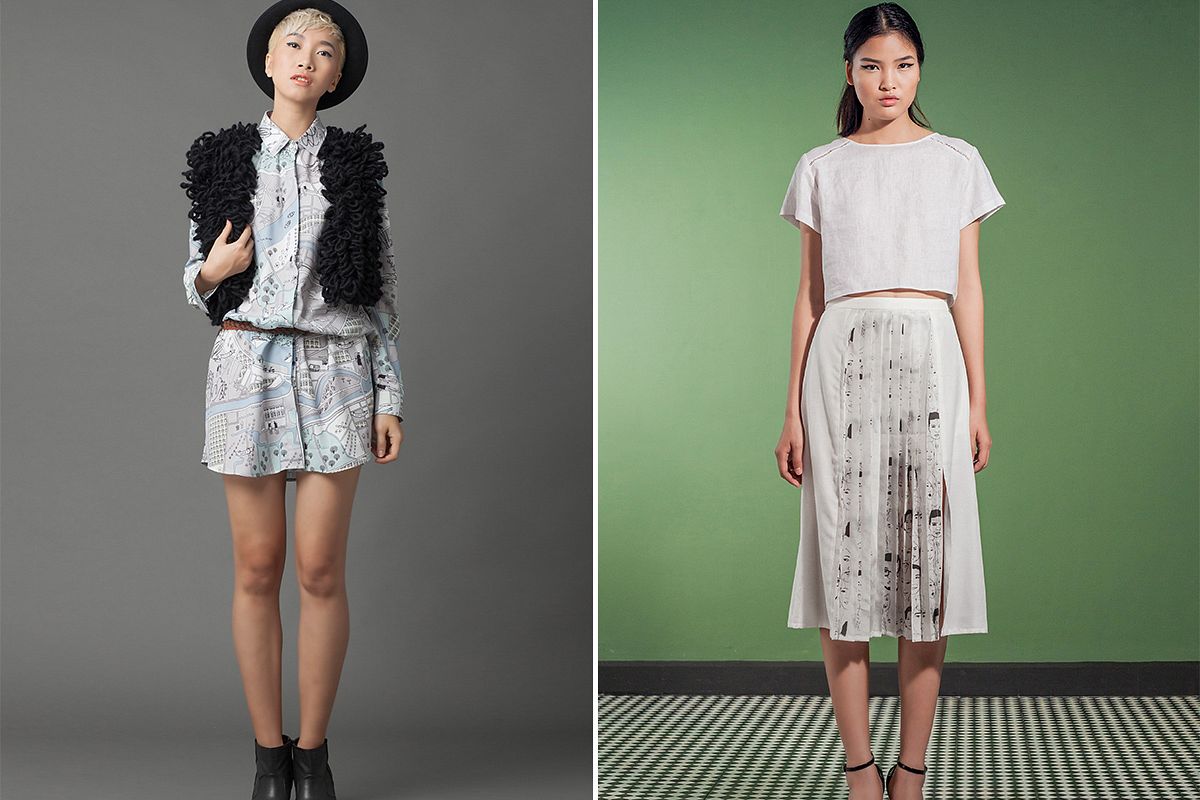 The ethnic embroideries embellish the bold-cut, yet delicate and feminine designs that characterise Linda Mai's clothing, allowing the pieces to be worn on different occasions, "I always compare my fashion style with food, it is like French aesthetics with Vietnamese flavours."
Her efforts have been rewarded with a series of accolades and awards, including the Innovation Source Award 2012 from the Ethical Fashion Forum in London.
In her "fashion travel journal," the designer has also paid homage to those that have inspired and supported her. For the fall-winter 2014-2015 collection, she teamed up with Saigon-based, Japanese-born artist Ayano Otano to create a hand-drawn map of Saigon, which was then printed on skirts, backpacks, dresses and scarves.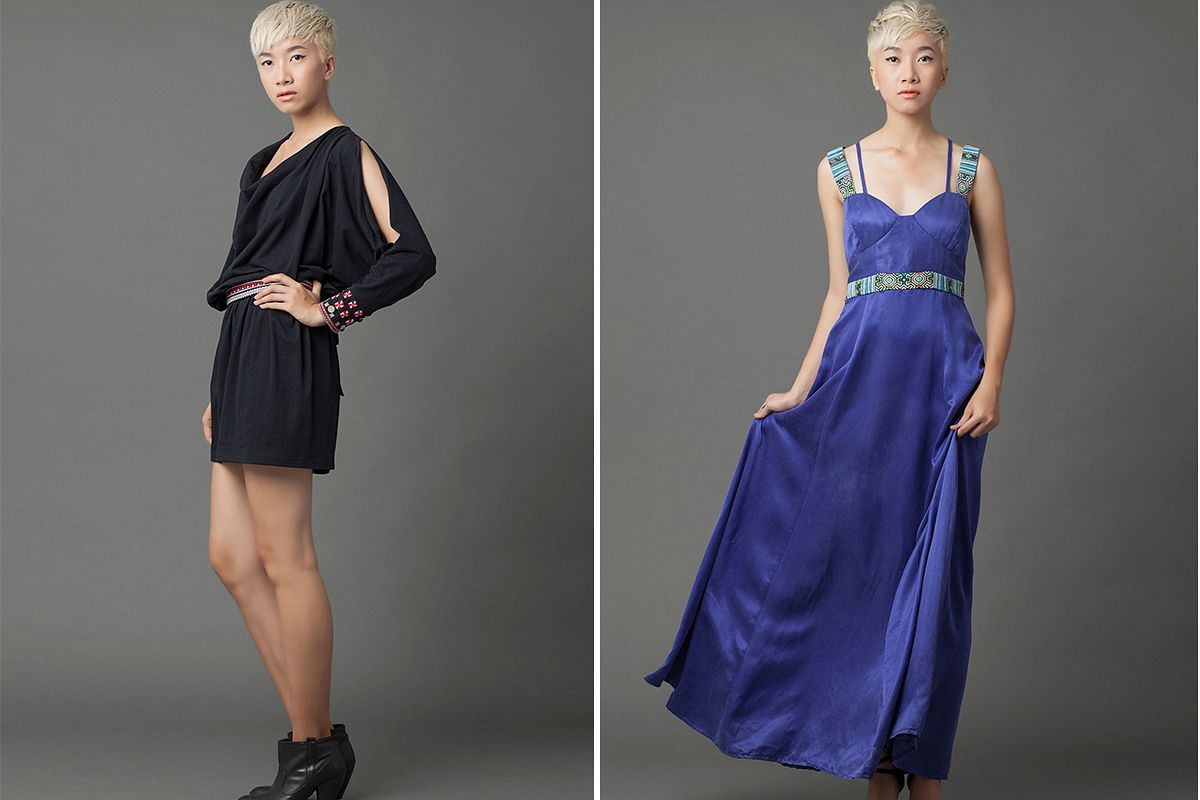 Her most recent collection (spring-summer 2015), is a tongue-in-cheek, playful journey through the mixed heritage of her friends in Vietnam as well as the designer herself. Hand-drawn, black-and-white faces of her Việt Kiều friends are printed on silk skirts and tank tops, "Việt Kiều is a word referring to overseas Vietnamese people and those portraits express a will to explore mixed identities in today's world."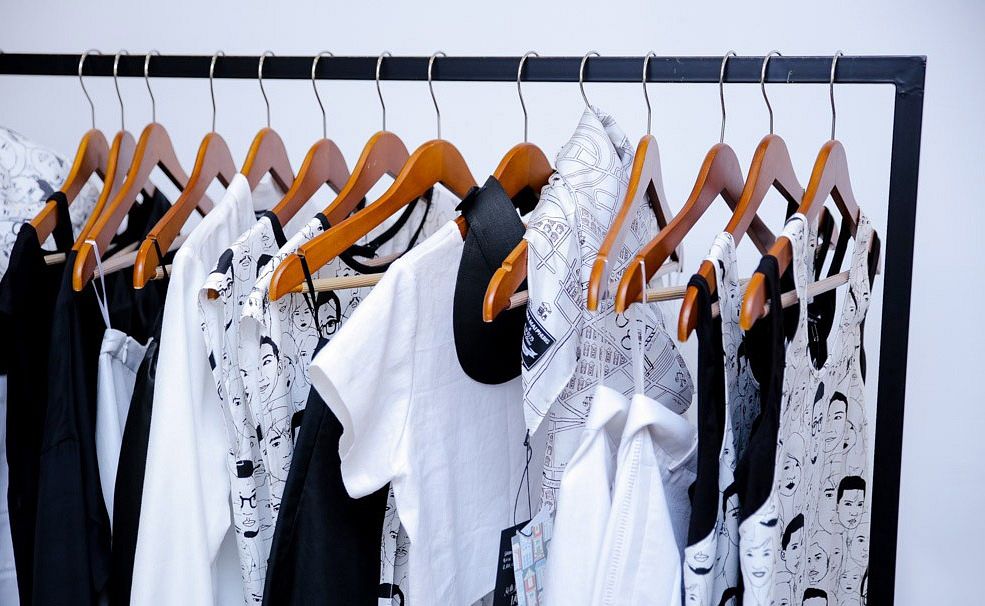 What strikes me most about Linda Mai Phung is how much of her personal life and inspirations surface in her garments, allowing all her collections to be surprising and refreshing.
Alongside selling her clothes in various boutiques in Vietnam and Europe, she has opened a temporary pop-up store in Saigon (until the 20th of June). "Coming to Vietnam has opened my mind when it comes to my business approach. I have managed to stay independent and sustain the company while respecting the environment and the artisans. We aim to present a new way of fashion."
Linda Mai Phung's pop-up store is located in 28 Thai Van Lung, District 1, until the 20th of June.