Authorities received the green light to test and study motorbike emissions in an attempt to improve air quality.
On January 20, the Department of Transport received word that they could move forward with a previously announced scheme to evaluate motorbike exhaust as part of an effort to remove old, polluting motorbikes from the streets.
Municipal authorities will work with the Vietnam Association of Motorcycle Manufacturers and the Institute of Transport Science and Technology to implement the plan, which aims to eventually create a climate of sanctions and enforcement that will help reduce air pollution.
Tran Quang Lam, director of the municipal Department of Transport, explained to VnExpress in November: "We will compile data on emissions to evaluate the motorbikes' general status, and report to the city's People's Committee to seek approval for an emission management plan in the city."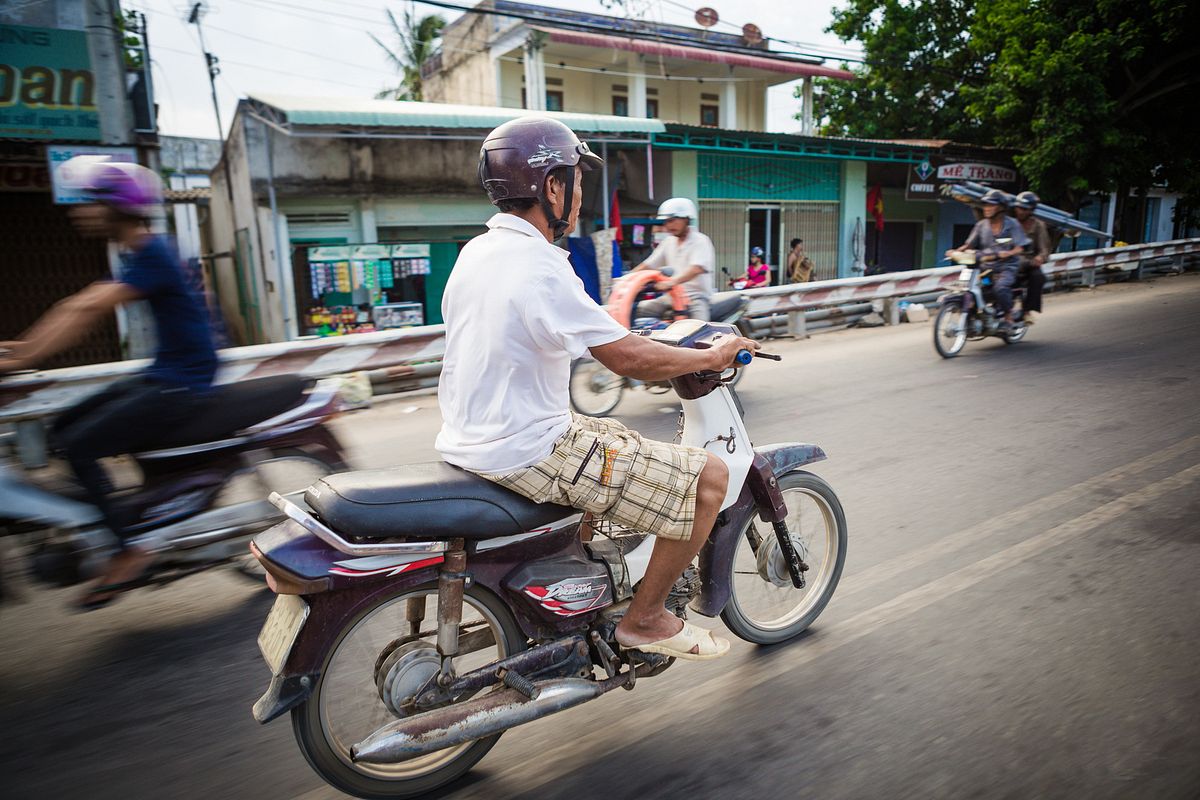 The attention is in part a response to Saigon's deteriorating air quality. The city is home to more than eight million motorbikes, and authorities claim that vehicles, along with factories and construction site dust, are a leading source of pollution. Motorbikes are subjected to looser emission regulations than cars or trucks and are often modified to carry heavy goods without oversight.
In addition to helping control air quality, being able to confiscate a motorbike that doesn't meet emission standards would also be an effective tool in combating traffic accidents and violations, as these vehicles are often involved in such infractions.
While worthy of praise, the new emission monitoring should be met with some caution. The city has announced similar plans numerous times in the past that did not come to fruition.