Over the weekend, some Saigoneers were shocked to see images surfacing online showing city maintenance workers chopping down heritage trees along Nguyen Binh Khiem Street.
According to Zing, the trees were axed as part of a plan by the Ho Chi Minh City Greenery Parks Company Limited to rid local streets of old, sick trees that pose a threat to passersby and nearby structures. Greenery Parks is tasked with maintaining Saigon's public green spaces.
Nguyễn Công Sơn, head of the company's technical department, told the news source that a total of 14 trees in District 1, 3, 5, 6, and 10 have been marked for removal. The plan was approved by the municipal construction department.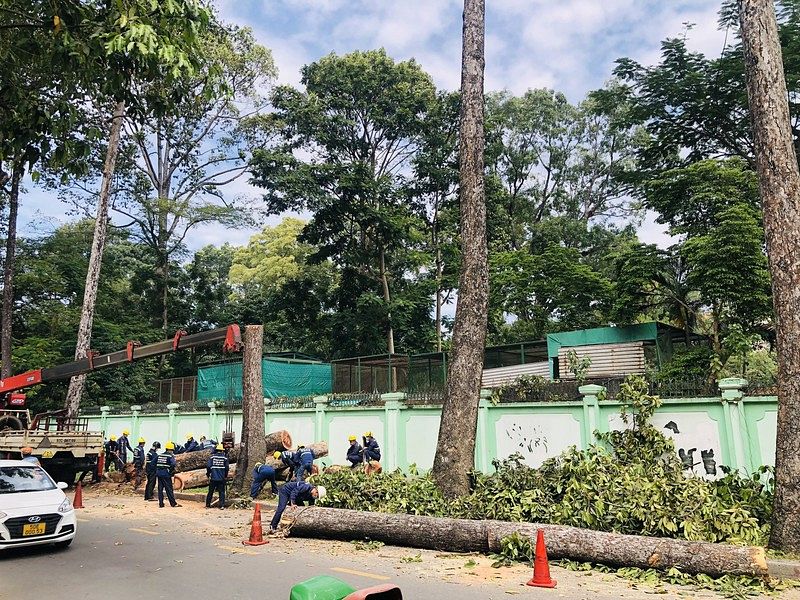 Sơn explained that workers cut down three dầu trees (Dipterocarpus atalus) on Nguyen Binh Khiem from November 24 to 26 as they have uneven canopies, tilted trunks and encroaching roots, therefore posing a risk of falling over. Ornamental tamarind trees will be planted in their place.
Additionally, 11 other trees of various species on Pasteur, Vo Thi Sau, Nguyen Thien Thuat, Hong Bang, Nguyen Kim and Tran Hung Dao streets will be taken down in the near future.
On October 9, a tree on Nguyen Binh Khiem was knocked over by strong gusts during a thunderstorm and collapsed into part of the Saigon Zoo. While no one was harmed by the fallen trunk, a section of the zoo wall and the otter enclosure were damaged. According to Saigon Zoo Director Phạm Văn Tân, all the otters were safe and have since been relocated to another area.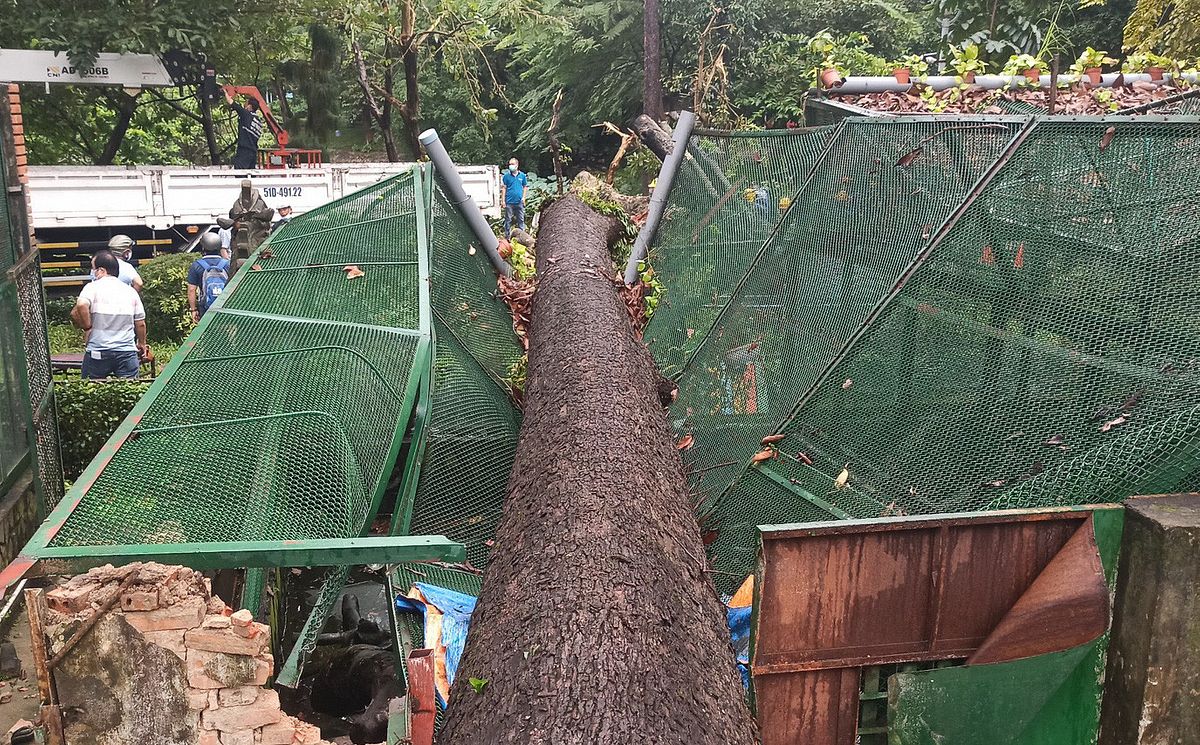 Photos of bare, freshly cut tree trunks have been circulating online since November 26 as many netizens express grief over the dwindling population of heritage trees in Saigon. Over the past five years, the acceleration in progress of urban projects has inevitably brought about rampant tree removal, so the issue has been a sore point for Saigoneers.
The most prominent instance of tree eradication in recent years was in October 2017, when 258 decades-old trees along Ton Duc Thang Street were either chopped down or relocated to make room for the Thu Thiem 2 Bridge connecting District 1 and 2.
[Top photo: Nguyen Binh Khiem's shaded pavements as seen from the Geological Museum./Alberto Prieto]