Saigon recently started cutting down or relocating 258 trees on Ton Duc Thang Street to prepare for construction of a new bridge connecting District 1 and District 2.
On Tuesday the city's Urban Traffic Management Zone No.1, in coordination with the Greenery and Park Company and relevant units, started removing trees on Ton Duc Thang Street in District 1, according to Tuoi Tre. The 258 trees along the section of Ton Duc Thang Street from Le Duan Street to the Saigon riverbank are being removed to build the Thu Thiem 2 Bridge. The bridge will cross the Saigon River and link District 1 and District 2.
Bui Xuan Cuong, director of the city's transport department acknowledged negative public response to the removals and explained that the trees would be taken down in several phases, rather than all at once. Fourteen trees will be cut down as part of this first phase.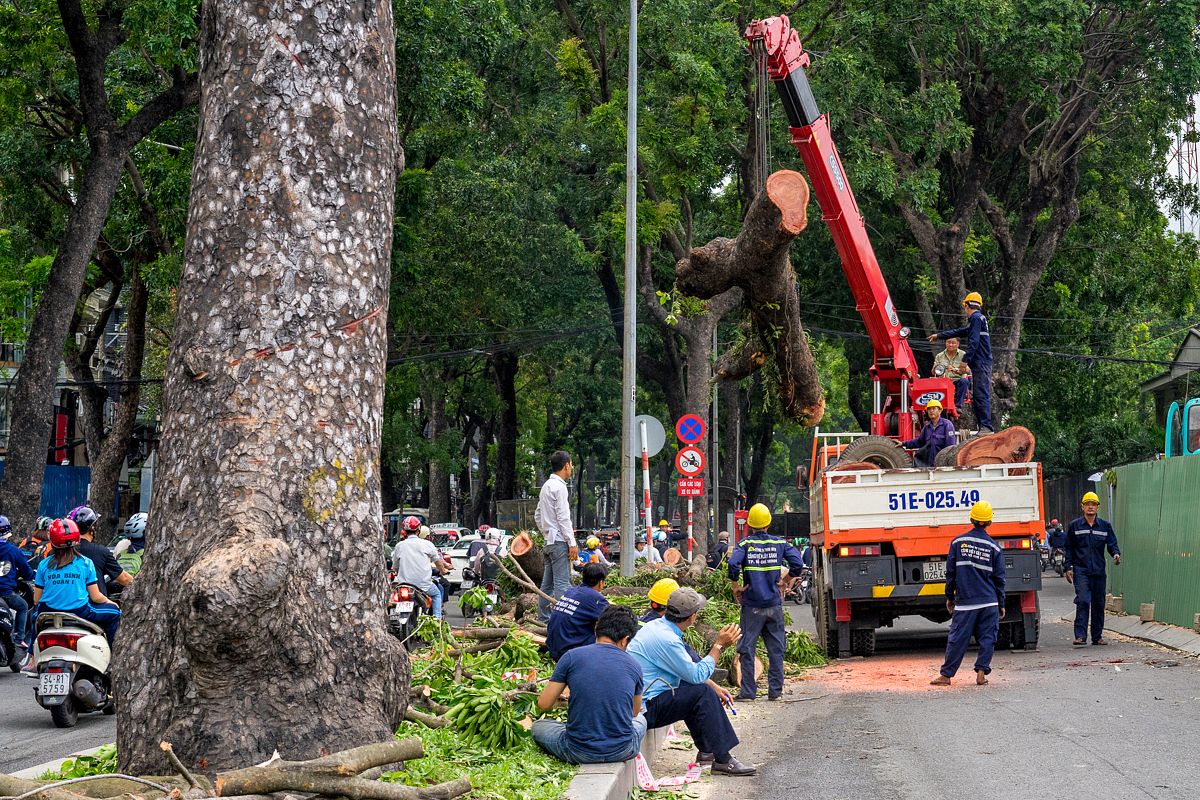 About 115 out of 258 trees will be brought to the University of Agriculture, while the rest will be cut down for wood due to their old age. The timber will be used to produce public objects such as tables, chairs, and wood sculptures according to Tuoi Tre. Some of the trees set for removal are at least 100 years old.
Thanh Nien reports that many of the trees are mahogany trees, and local urban planners say they should not be planted because their roots can damage the streets. A representative of the contractor responsible for building Ba Son metro station said it costs around VND5 million (US$223) to remove each tree but four times that amount to relocate and replant one. Saigon Giai Phong claims the entire bridge project will cost VND3 trillion (US$132 million).
The operation is just another in series of controversial tree removal plans in Saigon. Similar efforts are underway elsewhere in District 1 and Tan Binh.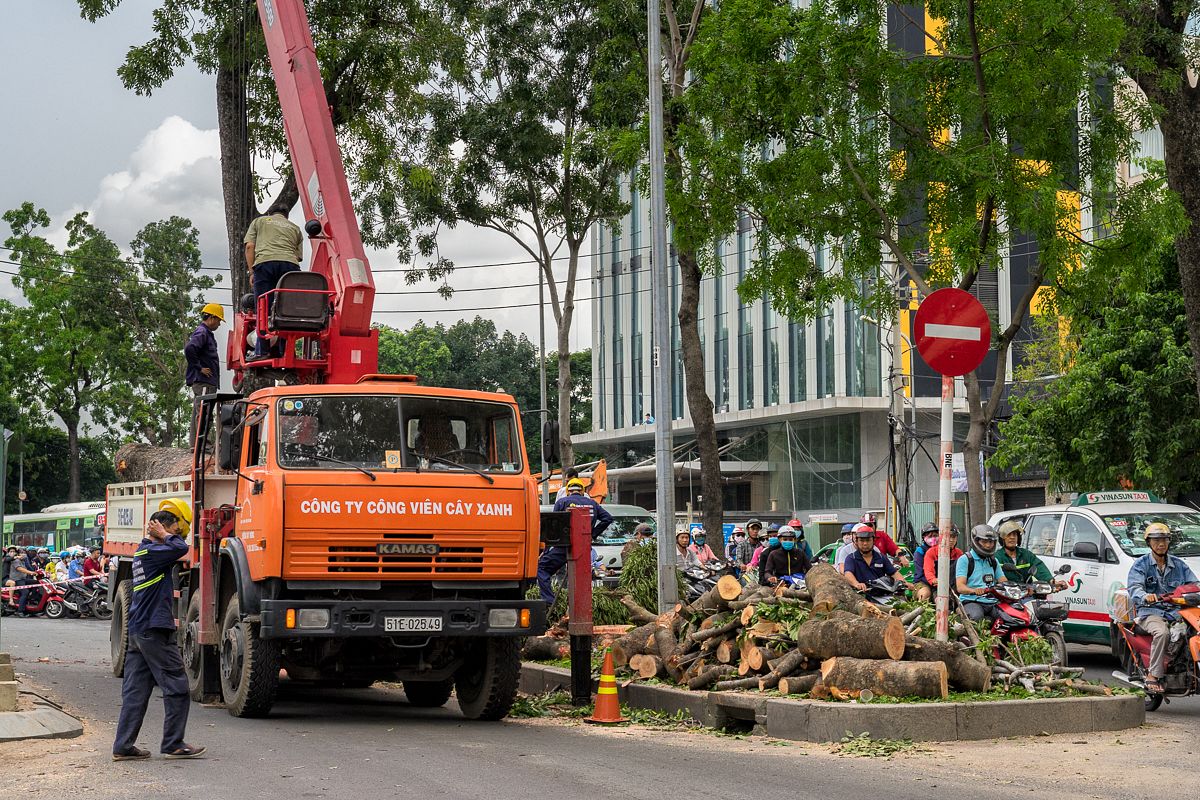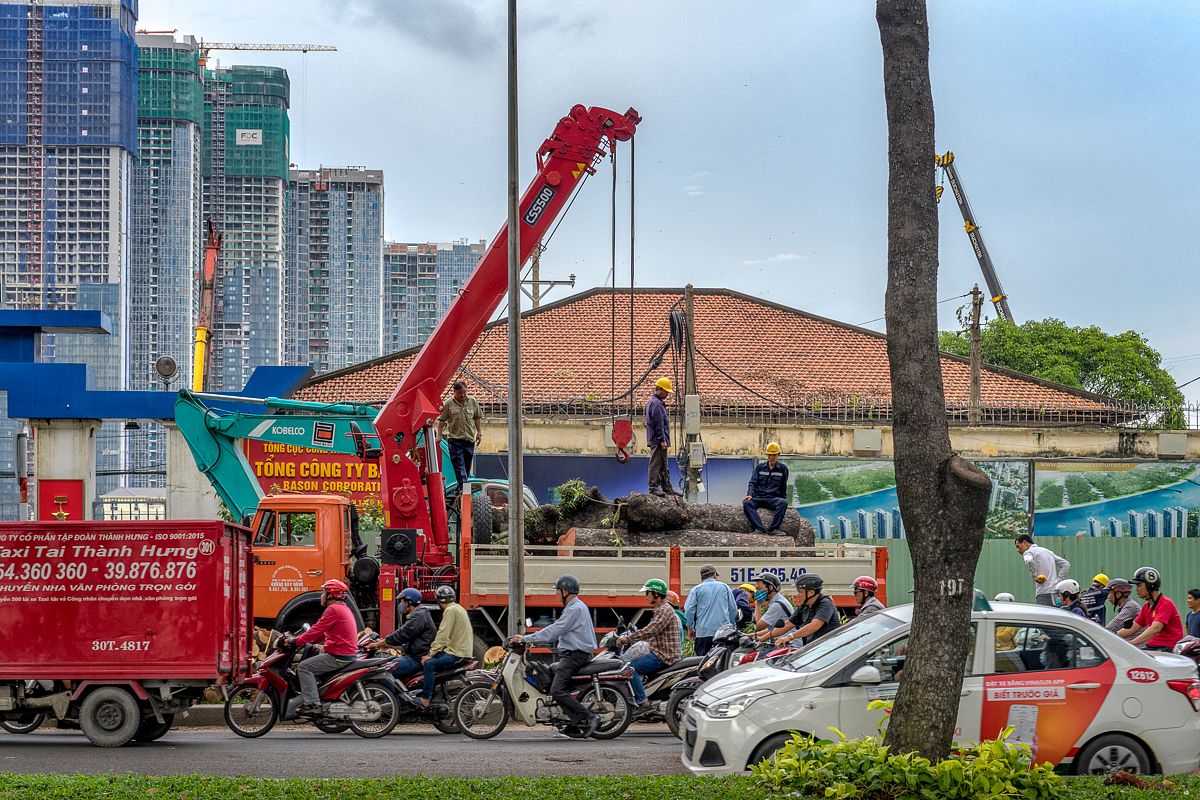 ---

Related Articles:
---