The VND32.5 billion (US$1.4 million) effort will focus on repairing the T​rần Hưng Đạo Statue, planting ornamental trees and performing road repairs.
The People's Committee of District 1 recently sent a proposal to the Ho Chi Minh City government regarding renovating Mê Linh Park. Of the VND32.5 billion, VND3.5 billion will be used to fix the statue pedestal, which has shown signs of severe wear and tear, and waterproof the main structure. The surrounding 3,300-square-meter park will receive new granite tiles and orchid, jasmine, and apricot trees along with a new lighting system.
The suggested plan to revamp the park has inspired mixed responses from Saigoneers online. Some questioned the proposal to spend money on aesthetic projects in the middle of a financially straining COVID-19 outbreak, while others feel it's unnecessary to replace the trees and tiles at the site.
The popular tourist attraction overlooking the Saigon River was first envisioned in the 1860s. Designed to represent the southernmost point of France's naval port, it has attracted criticism since the outset. In 1868, writer Charles Lemire described it as "a big empty space which is currently being transformed into a roundabout, or perhaps a square, where some benches have been placed in anticipation."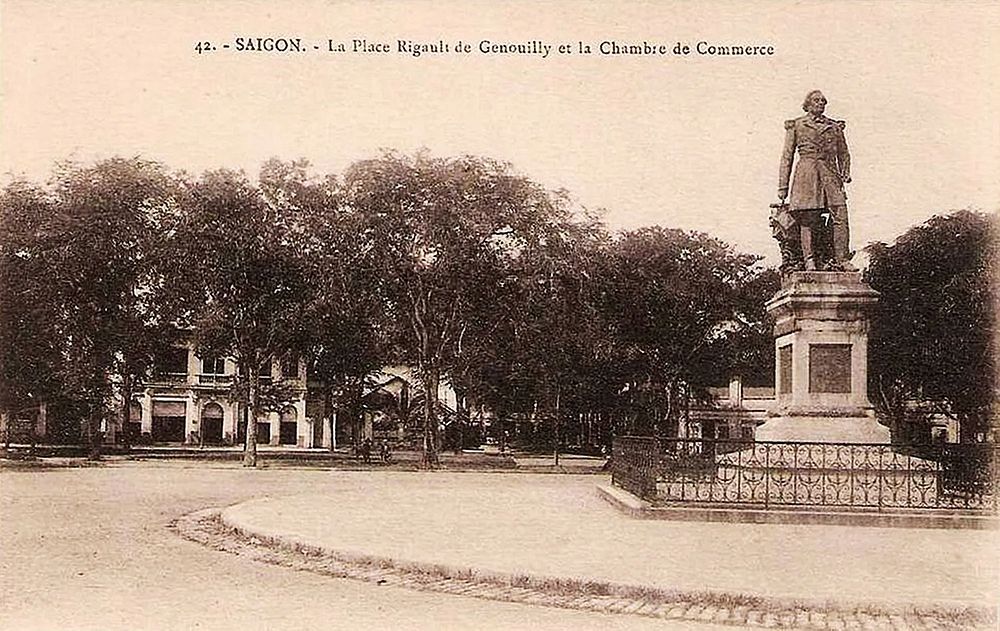 During the colonial period, French officials placed statues and memorials dedicated to various French citizens involved in military exploits or nation-building. Once the French administration collapsed, the city renamed the square Mê Linh in honor of the home province of the Trưng sisters.
In 1962, a statue of the sisters designed by Nguyễn Văn Thế was placed at the roundabout. Amidst rumors that deeply unpopular Madame Như had insisted that the sculptor use her own facial features as the model for the faces of the two sisters, the statue was removed in 1963. The current statue of T​rần Hưng Đạo was placed in Mê Linh square in 1967.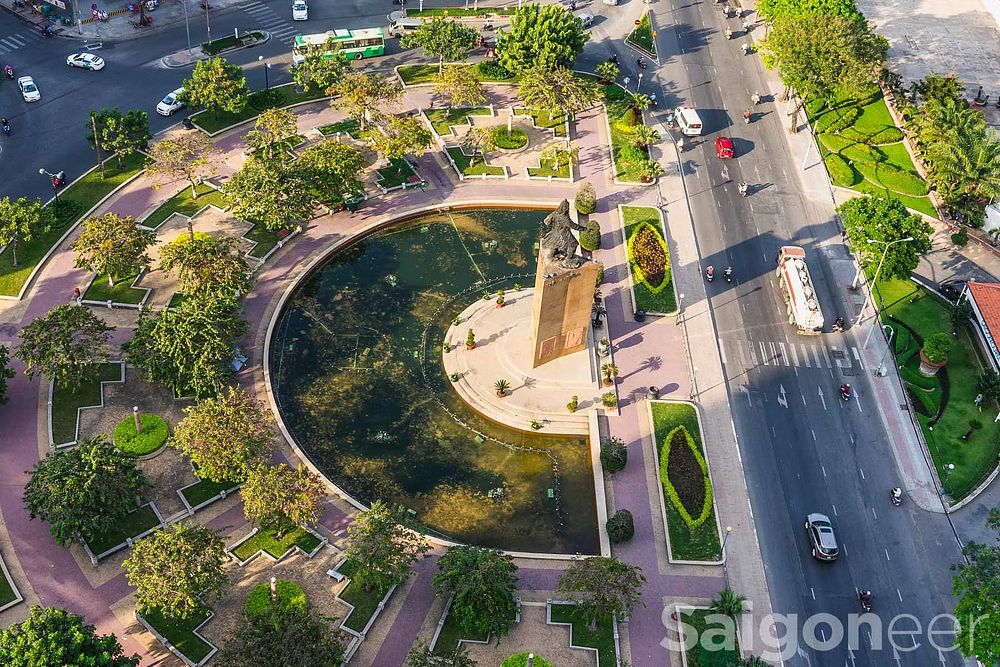 The plans to revitalize the park coincide with a recently released scheme to re-vitalize nearby Bach Dang Wharf Park, including the removal of nearly 200 trees at a cost of US$2.8 million.