One kilogram of elephant dung yields about 20 sheets of paper for use in Saigon schools.
VnExpress reports that since February, the Saigon Zoo has begun recycling 3–5 kilograms of pachyderm poop every weekend to educate local youths about the importance of environmental preservation. Schools requesting the paper have used it for painting and making cards.
"This is still experimental and no machinery is used. We do it manually and not for profit, so we only make several dozen paper sheets at a time," explains Mai Khắc Trung Trực, director of the Saigon Zoo and Botanical Garden. The zoo's elephants produce approximately 500 kilograms of feces a day, which previously was all disposed of or used as manure.
The dung is hand-washed at least seven times, boiled at 200°C for two hours, dried in the sun, and then mixed with water, tapioca starch and paper pulp before being placed in molds and dried for eight more hours. The elephant's diet of sugar cane and grass means their waste has minimal odor, though paper quality varies depending on the individual and what it ate.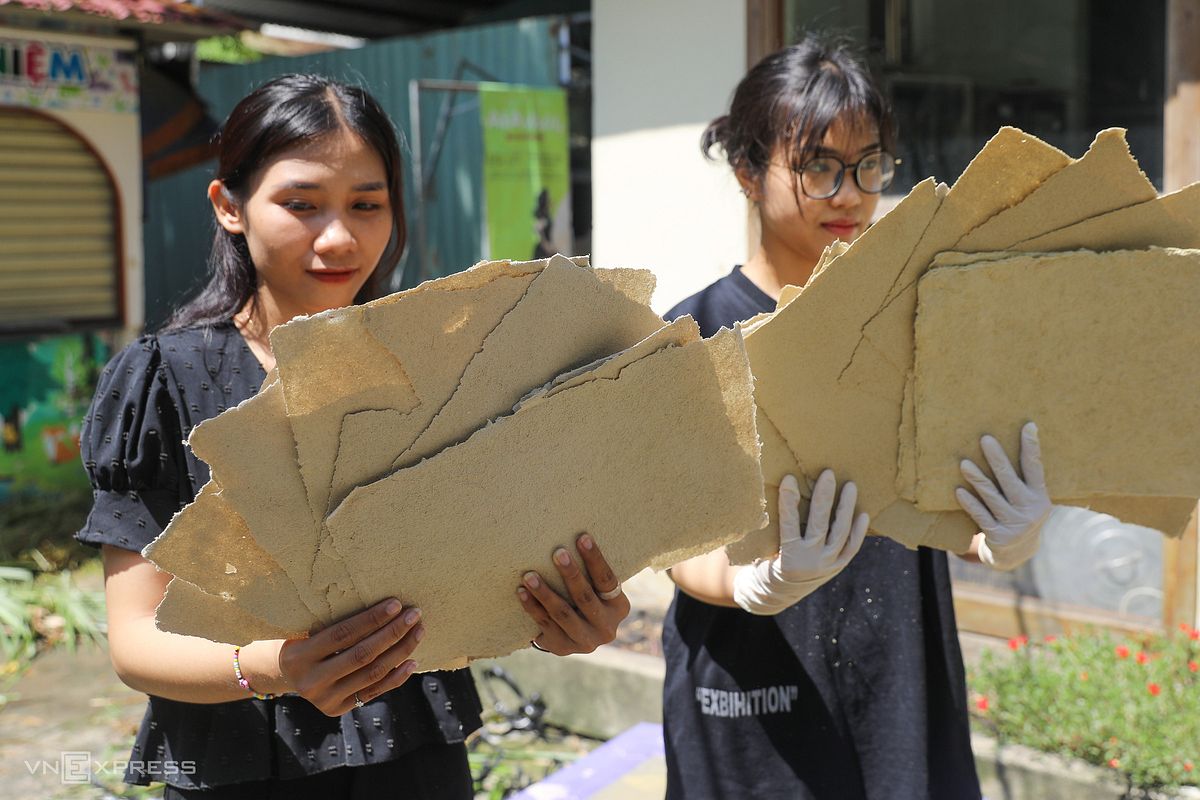 Other countries have started experimenting with using dung from elephants and other animals for electricity. Observers of the Saigon Zoo's efforts have suggested they increase their production to sell as souvenirs as a way to increase profits for the cash-strapped park.
The quaint story of turds-turned-paper is a pleasant piece of PR following the zoo making international headlines when a viral video surfaced showing one of the resident orangutans smoking a cigarette thrown into its enclosure by a visitor.