One of my favorite Saigon pastimes is wandering around strange neighborhoods. If you're feeling lost or bored or lonely or just a little too comfortable, have someone drop you off in a district you don't know and just walk around for a while. In this exercise, two things are guaranteed: 1) You will learn something new. 2) There will definitely be food.
Down a maze of alleys and narrow, grid-like roads in District 10, Co Huoi's stall specializes in Cambodian chè. Much like everyone else in Ho Thi Ky Market, Co Huoi's boasts west-of-the-border recipes and fits nicely into the patchwork of stalls selling Cambodian products and scores of snacks.
The modest stall wastes none of its precious sidewalk space: out front, a wide street cart announces the business with florescent lights and a display case full of treats, while someone mans the grill, skewering bananas on sticks from a wide, shallow rice basket behind her. Guests can pop into the back for a seat at the metal tables, sheltered from the alley's chaos.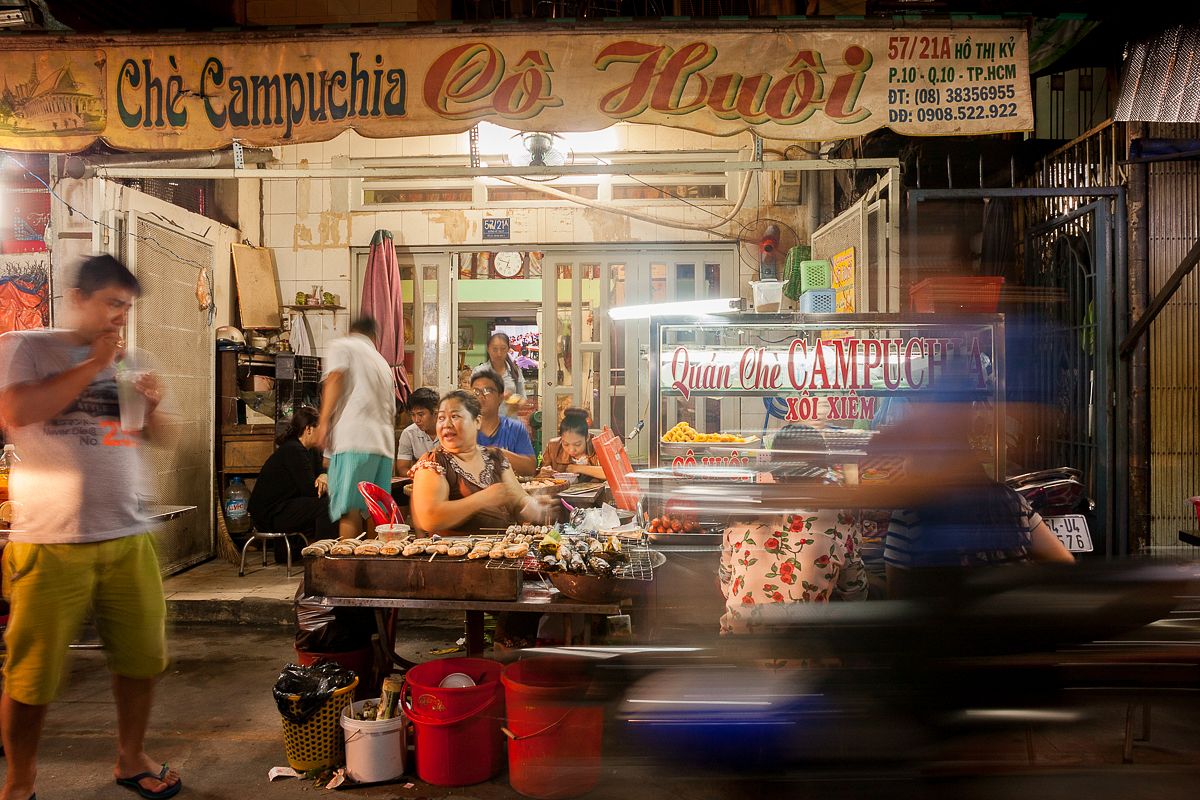 By mid- to late afternoon, the place is humming with activity, motorbikes pulling up every few minutes to place an order while pedestrians jostle for space. Most desserts range from VND10,000 to VND20,000 apiece and include five main items: chè bí chưng, chè trứng Thái, chè hột me, chuối nấu đường and chuối nướng cốt dừa.
The first three appear in Co Huoi's thập cẩm option alongside a few miscellaneous jellies. Perhaps the most visually appealing item is the chè bí chưng, a dessert made of pumpkin, egg and durian and featuring an interesting combination of textures: sweet, fibrous pumpkin and a flan-like egg-and-durian cream. The real deciding factor here is the durian: if you're a lover of the offensively scented fruit, this dessert is a satisfying treat; if not, you're better off opting for one of the other dishes.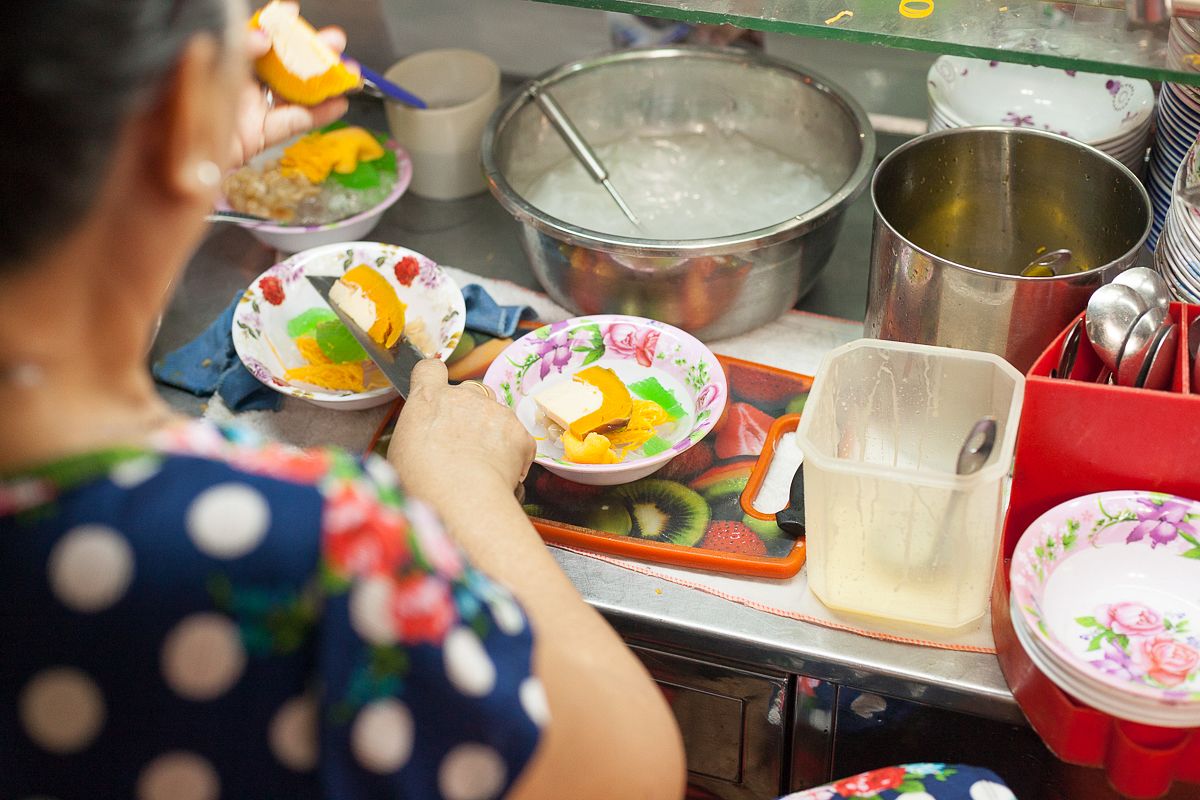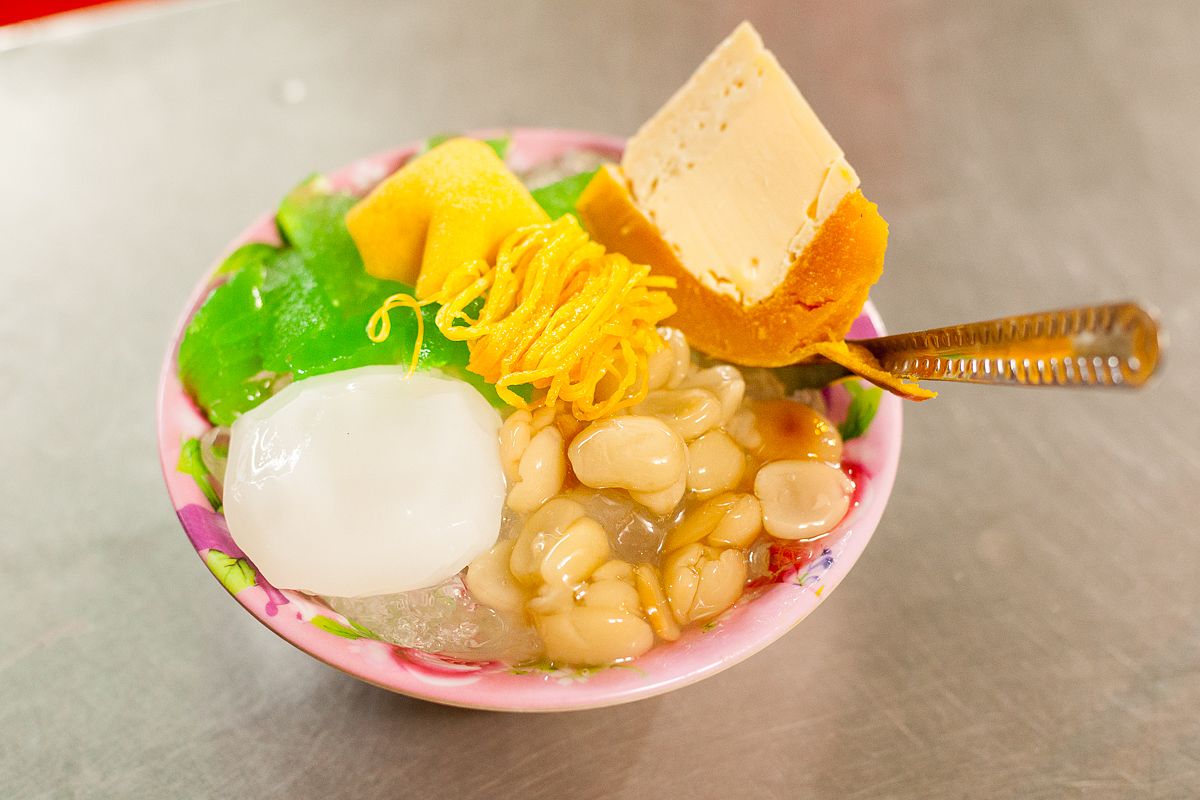 Next up is the chè trứng Thái, which comes in two varieties, served together. One is a light, spongy and subtly sweet egg cake, the other a thicker, stringy version whose consistency is almost like egg noodles. Chè hột me, or a dessert made from tamarind, turned out to be slightly disappointing in that it tastes nothing like the mouthwatering sauces that have graced softshell crab, chicken wings and other meats.
For me, however, the winner was the bananas. Co Huoi's chuối nấu đường is a small grilled banana with caramelized sugar and sesame seeds: simple, straightforward and delicious.
According to the folks hanging around the stall, Co Huoi's has been in business since the late 1990s and its ownership spans generations. There was little time for talk as a steady crowd of dessert-hungry customers appeared at the front of the stall, but over the din of sizzling woks and motorbike horns and miscellaneous, whirring objects, I promised the vendors at Co Huoi that I would return to explore the surrounding market – and, of course, stop by for a snack.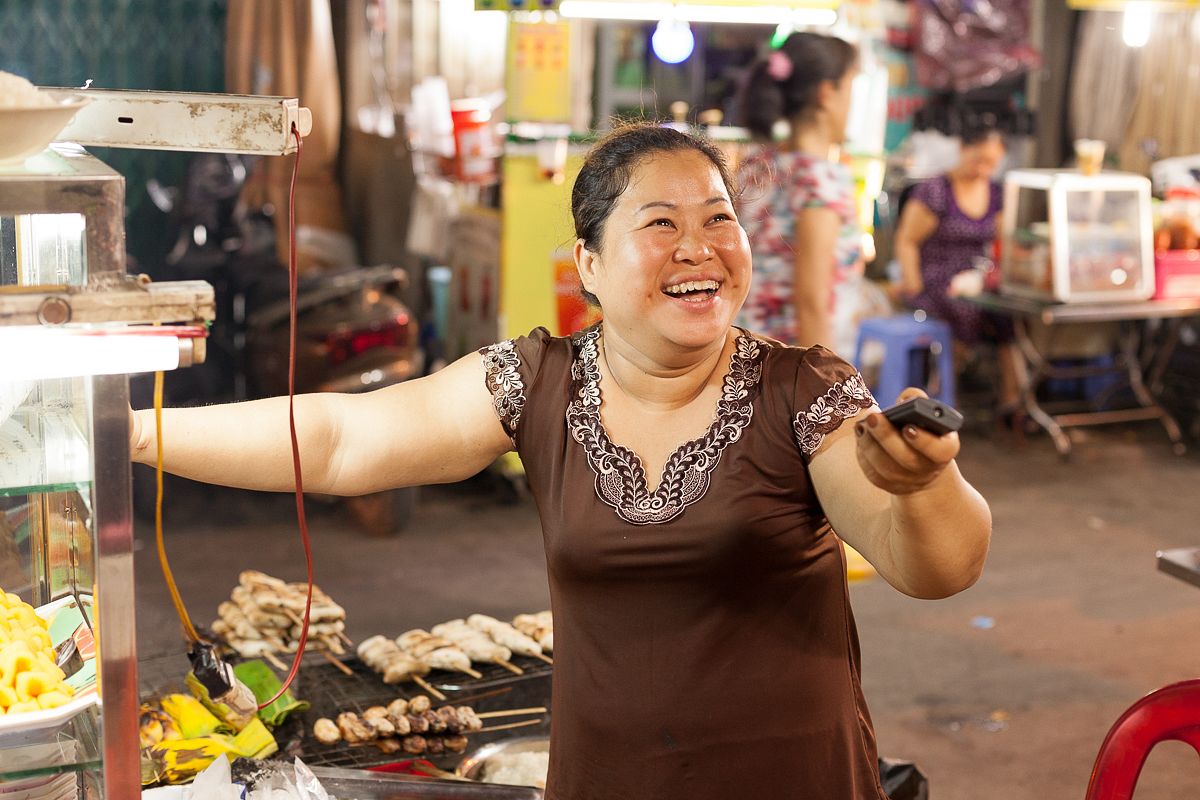 To sum up:
Taste: 3/5
Price: 5/5
Atmosphere: 5/5
Friendliness: 5/5
Location: 3/5
Opening Hours: 2pm-10pm daily
Dana is 70% caffeine, 50% fish sauce and hasn't taken a math class since 2004.
Chè Campuchea
57/21A Ho Thi Ky, Ward 1, D10

---
Related Articles:
---