Saigon's street vendors are a special bunch. They come in various shapes, sizes and backgrounds, but all have one raison d'être: creating the most enticing and memorable dishes that leave patrons yearning for more after a visit.
On a humid Tuesday afternoon, the Hẻm Gems squad – a rather fancy title for just me and my photographer colleague Brandon – was pleasantly surprised by the offerings at Yoty Quan, a quaint Malaysian food joint that's literally smack-dab in the middle of nowhere. The dining area of the quán is modestly decorated with some overhead lighting, oversized posters of food plastered on the wall and a black board in front showcasing the dish of the day.
However, as is the case with many food vendors in Vietnam, appearances can be deceiving because, at times, the most squalid of eateries can produce wonderful creations, while glamorously furnished restaurants may turn out to be a mere exercise in excessive opulence.
We settled at a metallic table in the middle of the room while waiting for our order – a plate of char kway teow (VND35,000) and a portion of Malaysian fried rice (VND23,000) – to arrive.
It's been a while since I've had a properly done serving of char kway teow, not since my time living in Singapore more than five years ago. The dish is instantly recognizable as one of Singapore and Malaysia's most famous noodle offerings. It has all the marks of the hawker food culture in the two nations: hearty, slightly bad for you, but nonetheless delicious and extremely affordable.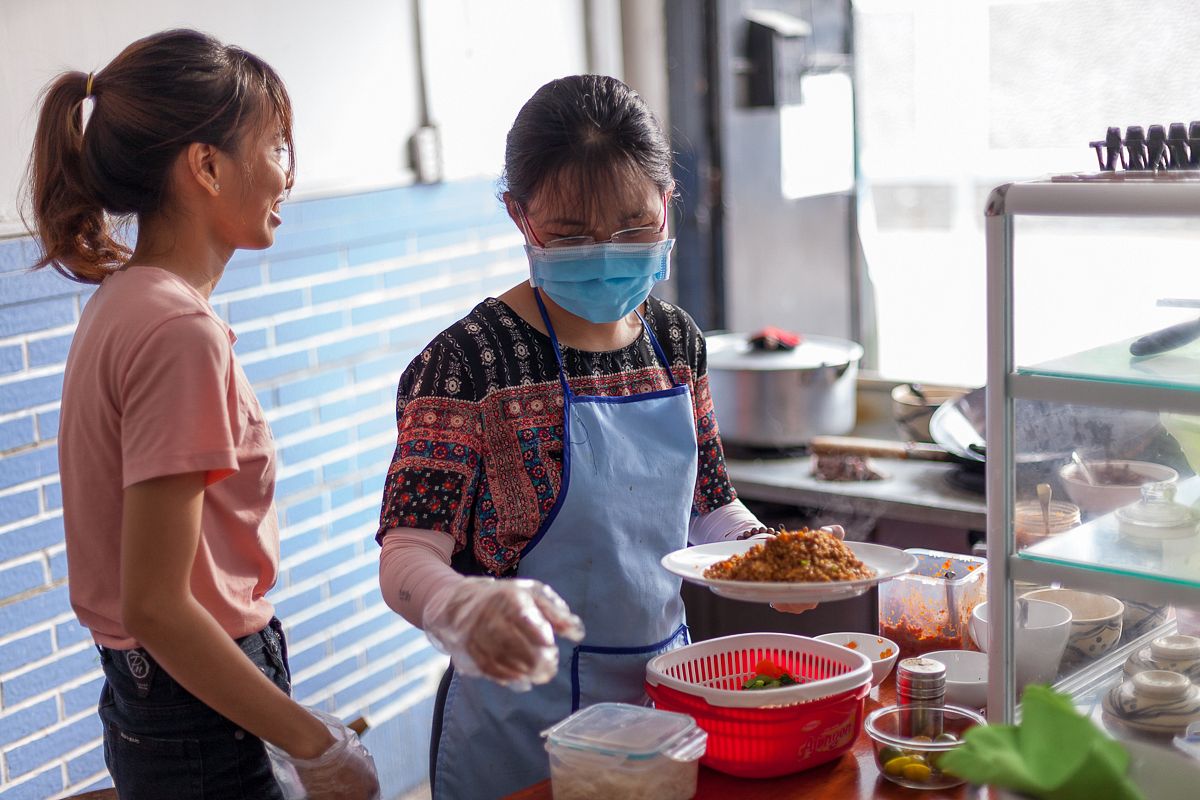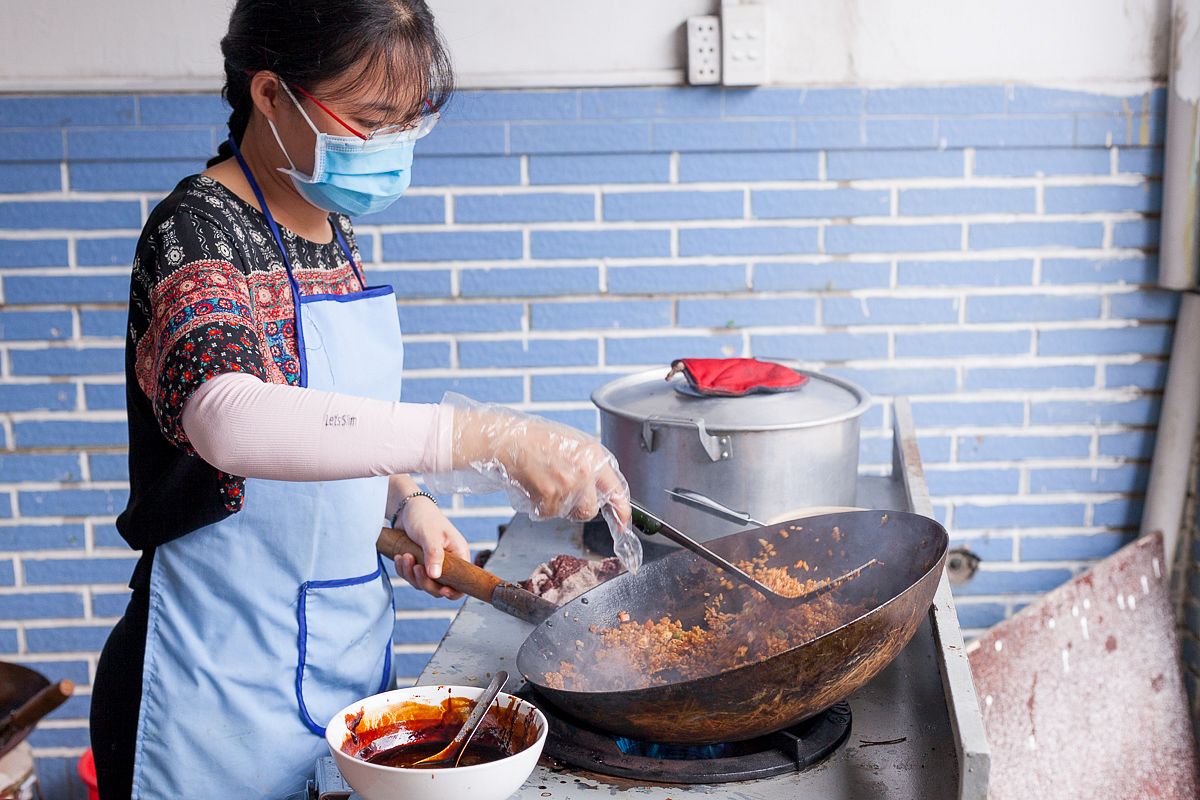 Char kway teow is readily available in nearly every hawker center, food court, and school canteen in Singapore. I've come to the realization that despite having enjoyed quite a number of servings of the dish, I have no idea what constitutes a "proper" plate of the noodle dish. Admittedly, its omnipresence in the island nation rendered me indifferent towards its general existence. But back home in Saigon, where Malaysian and Singaporean food joints are few and far between, a simple plate of char kway teow becomes an exotic delicacy to be sought after.
But then again, eating hawker food is not just about the food, it's about the experience. More often than not, mine used to involve awkwardly apologizing to the aunties for my Chinese skills, or lack thereof; sitting at a round crimson plastic table sipping on a glass of refreshing teh ping – milk tea – or iced Milo while taking in the buzz of activities around me. Awash with rambunctious chattering and the constant clink-clank of cutlery, the general ambiance of a hawker center always overwhelmed me. However, over the years, my subconscious has formed an intricate link between char kway teow and a bustling hawker scene.
Therefore, without such a distinctive setting, would Yoty Quan's dishes measure up?
Our food arrived less than ten minutes later, served on huge white plates and garnished with freshly sliced bird's eye chili. For a VND35,000 price tag, the portion is generous, with four shrimps and ample slices of lạp xưởng (Chinese sausage) on a heap of silky, fragrant brown noodles.
My initial reservations were unfounded, because Yoty's char kway teow is a treat at every bite. Granted, I'm not entirely certain how authentic the recipe is: this is, after all, a hole-in-the-wall in the middle of Binh Thanh District in Saigon, some 1,200 kilometers away from its original home.
The noodle strands were tender, well-cooked and the perfect base for a burst of flavors: a zest of sourness from the calamansi juice (tắc), the heat of chili flakes, and a subtle hint of umami from the belachan, or shrimp paste.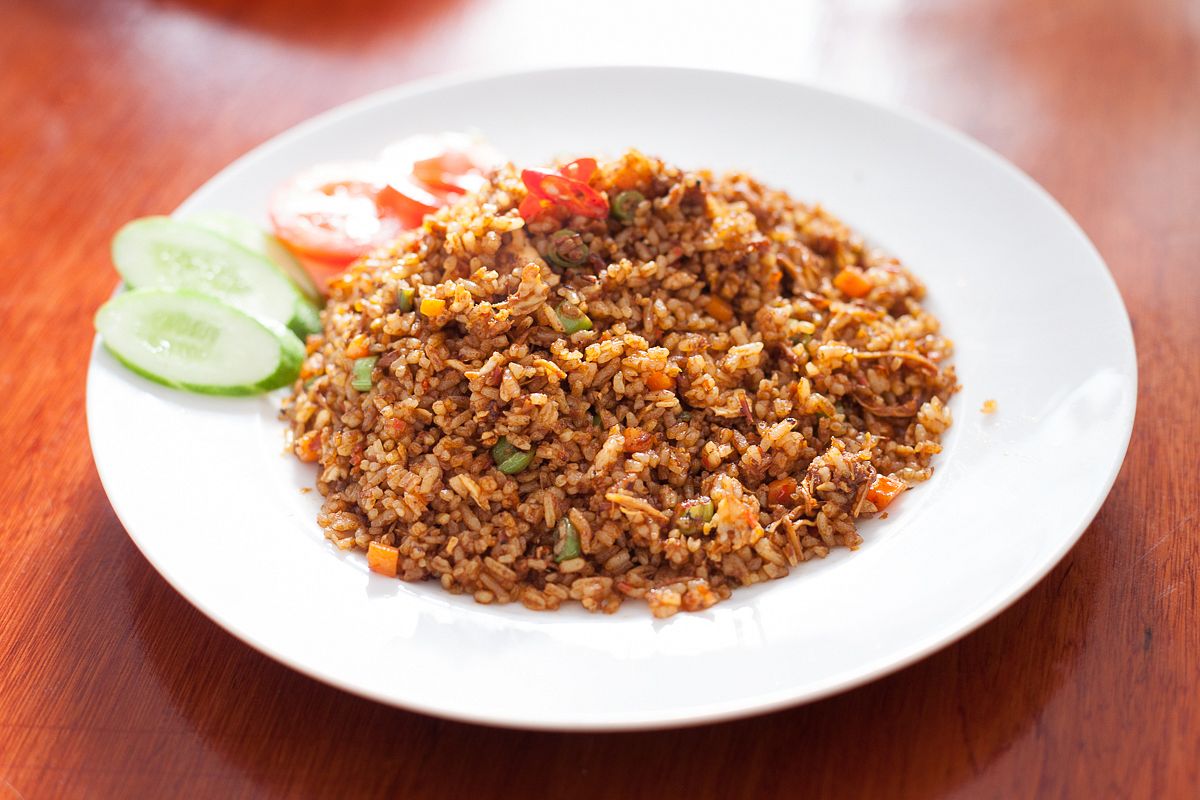 The Malaysian fried rice was a bit of a letdown, but I suspect it wasn't at fault: the char kway teow set the bar too high. The flavors were there: complex, well-seasoned and generally tasty, but it ended up being rather boring. However, at VND23,000, the dish was of good-value because I couldn't imagine needing anymore food after one plate. The menu also offered a delicious-looking tom yum, but it was beyond the eating capacity of our party of two, so we had to regretfully save it for another visit.
Yoty Quan opened its doors to customers just two months ago, and was founded by a best friend duo named Thi and Tho.
"We used to work in the kitchen of a downtown hotel," Thi told Saigoneer in Vietnamese. "I learnt how to make these [Malaysian and Thai] dishes after the hotel's food promotions."
A petite, bespectacled girl in her early twenties, Thi, was a force in the kitchen, nimbly churning out plate after plate of perfectly cooked char kway teow. Tho runs the one-woman wait staff team, dashing back and forth between the cooking area in front and the storage room inside.
Who would have thought that one of the most delicious renditions of char kway teow, a classic Malaysian dish, in Saigon is the creation of two Vietnamese girls whose name combination sounds more like a pop duo than chefs?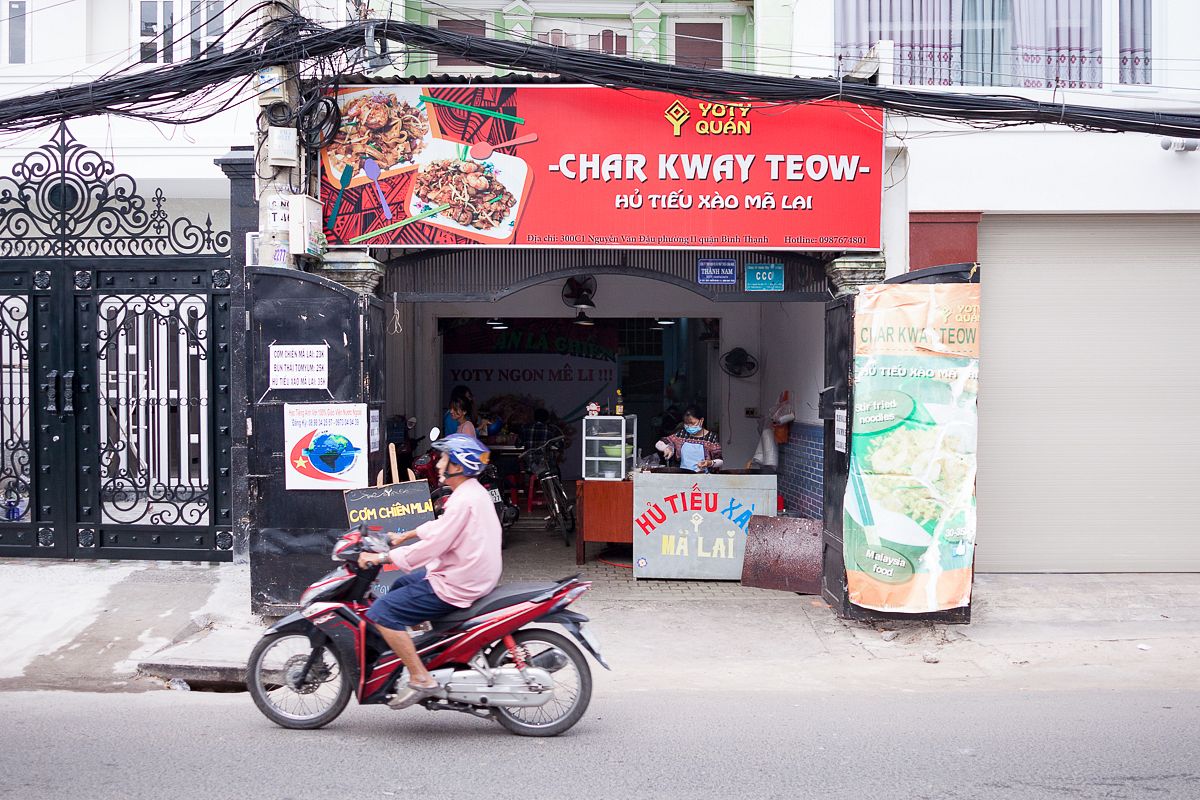 Yoty Quan opens from 11am to 9pm. Check their Facebook page before going as Thi and Tho sometimes close the restaurant during the day.
To sum up:
Taste: 5/5
Price: 5/5
Atmosphere: 3/5
Friendliness: 5/5
Location: 2/5 – the eatery is a pain to find from District 1.
Khoi loves tamarind, is a raging millennial and will write for food.
Yoty Quan
300C1 Nguyen Van Dau, Ward 11, Binh Thanh District

---

Related Articles:
---