Come for the seven-way noodles, stay for the dim sum.
I'll be the first to admit it: we fall for the gimmick. The elaborate banquet of tiny bowl from Mi 7 To, a Chinese restaurant in District 5, looks enticing in the photos: on the dark mahogany of the table, a criss-cross of clay bowls creates a dizzying pattern luring us in. There's also the "cheerleading effect" — placing similar-looking things together in a neat arrangement will boost the attractiveness of each individual item several folds.
There was a time in Saigon when the divide between good and bad eats was determined purely based on classic criteria like taste, friendliness and price — sans bells or whistles. Now, the restaurant business has become a cutthroat market due to a cascade of new competition that gives customers vastly more choices and forces restaurateurs to constantly innovate in order to stand out. To their credit, I'm happy that most of the city's food vendors are still holding fast to dishing out consistently delicious grub instead of resorting to eye-catching novelties to boost patronage.
Of course, on the other extreme, it's a lawless wasteland: we're talking penis-shaped waffles; a cafe where customers sit on toilets to shoot the shit (pardon the pun); and another café that's literally built inside a koi pond. These wildly out-of-the-box ideas make Mi 7 To's seven-way noodles set seem rather benign in comparison, but we decide to make a trek to District 5 to have a taste anyway.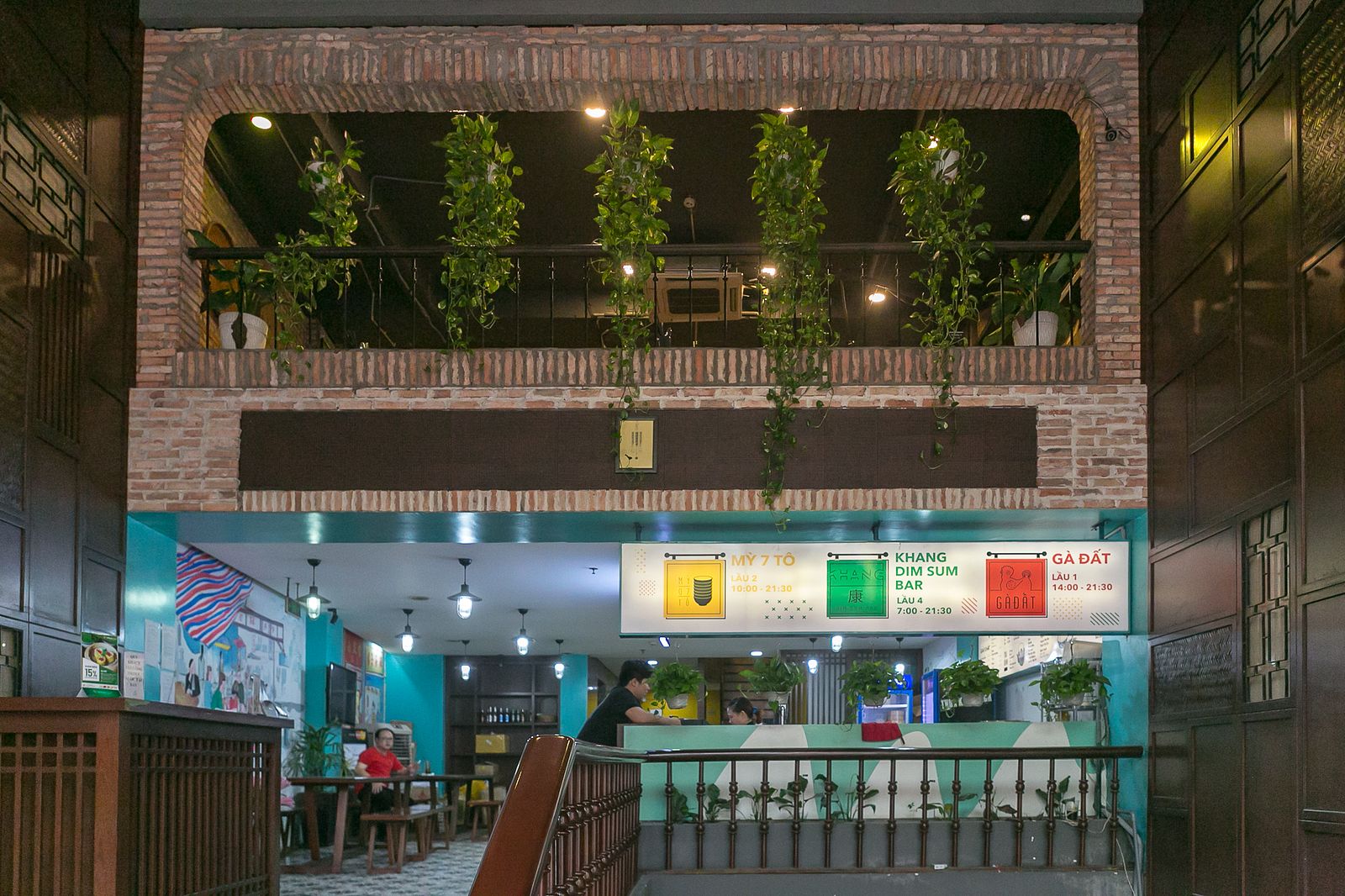 Braving an impending summer shower, my photographer colleague and I arrive at the door of Mi 7 To, flabbergasted to discover that the restaurant is not simply a street eatery, but an expansive conglomerate. The building looks imposing and boasts several floors, towering over the otherwise nondescript Hoa neighborhood on Nguyen Duy Duong Street. The mezzanine features a Taiwanese milk tea parlor, the first floor has a chicken-centric restaurant, and the fourth floor houses an entire business dedicated to dim sum.
We make our way up to Mi 7 To's floor, guided into a lift by a polite but aloof lift-keeper. I have so many questions: how does one get a job as a lift-keeper? How much is the salary? Why? Is this the part of the movie when we accidentally press the wrong floor and end up in a Chinese mafia family's seedy drug syndicate? Some paltry noodles seems like a lame reason to die.
We pick a table right next to an open-air ledge that's embellished by a row of verdant plants and flowers, because natural lighting is a photographer's best friend, not because I'm scouting for an escape route should things go awry. Rows of black tables line the wall and the center of the dining area, which is filled with families and groups of friends working through stacks of small bowls.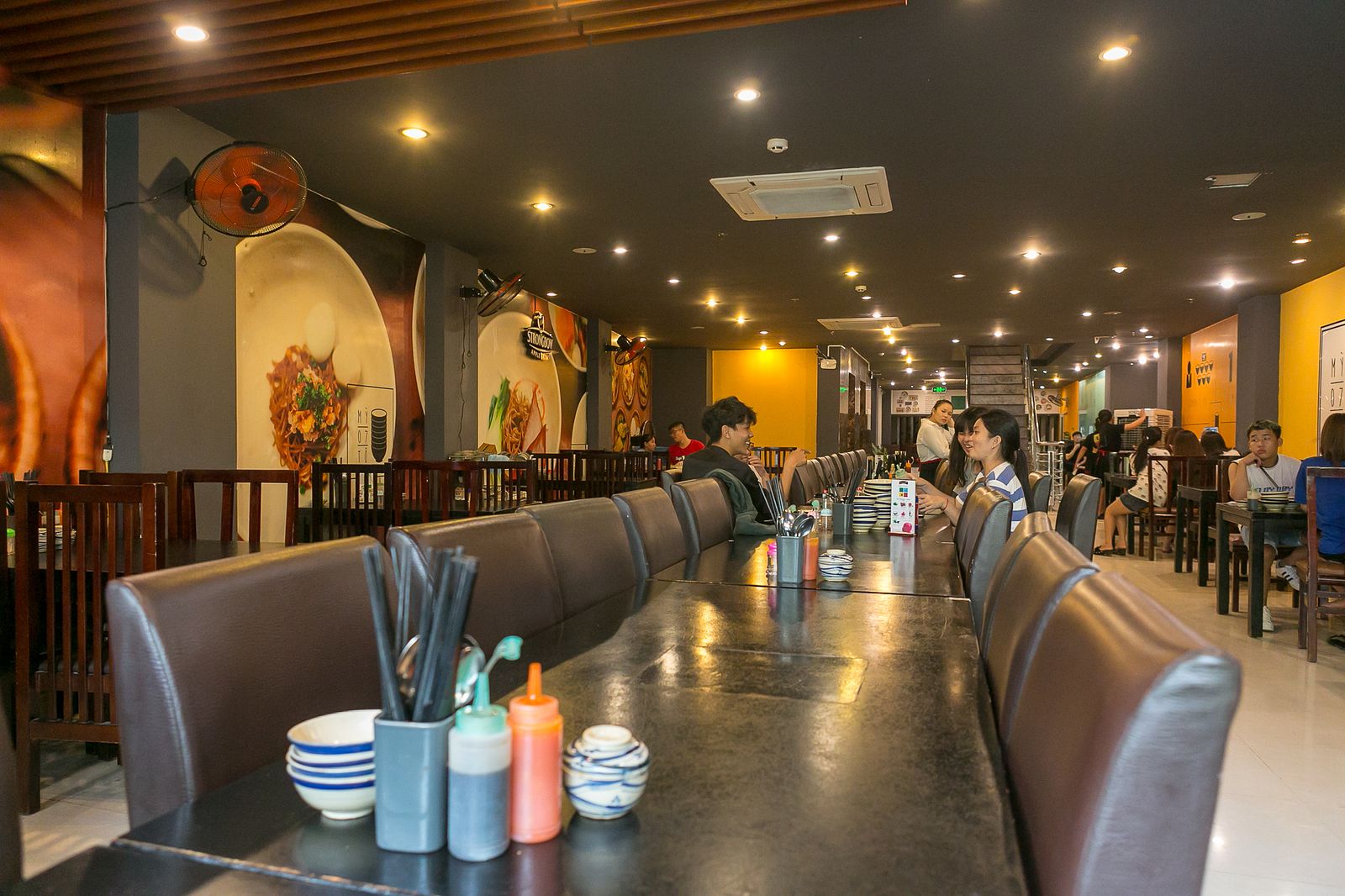 Mi 7 To seems to have things figured out as the staff function like a well-oiled machine. Each table is given an order sheet that also doubles as a menu, featuring top-down shots of dishes in color. Apart from the titular seven-way noodle set, a wide variety of Cantonese and Chinese fare are also on offer, including several types of dim sum, porridge, fried carrot cake, bao and milk teas. We settle for a set of seven types of noodles, three dim sum dishes and a bottle of Hong Kong milk tea each.
With a glance around the dining room, it looks like not many parties come to Mi 7 To without ordering the famous noodle set, which I'm still skeptical about because there's no way all seven of them will taste marvelous. Much like the way restaurants come up with buffet menu or District 4's 24-way grilled oysters, there's a high chance that some flavors are there just to fill the team roster. As the ancient reality TV show adage goes, they're "not here for the right reason."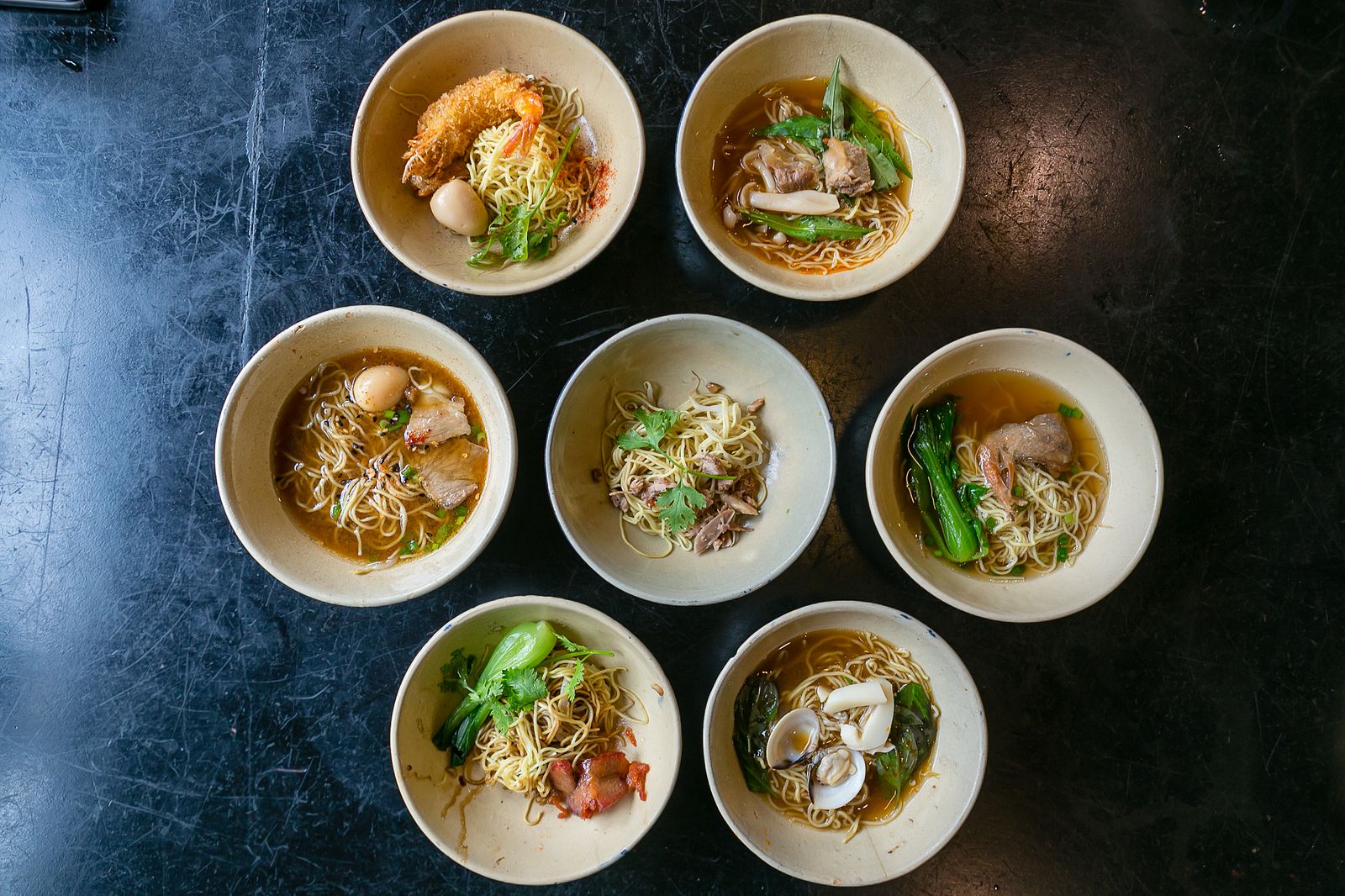 All of our dishes slowly make their way to the table. The set (VND59,000) includes three dry options and four types of noodles with broth. The three dry bowls are noodles with black-pepper duck, oyster-sauce char siu and shrimp tempura. "Wet" options consist of noodles with braised quail in a herbal broth; spicy and sour seafood; spicy char siu; and beef, mushroom and sa tế, or chilli oil.
My initial cynicism rings true as most of the sampling bowls are indeed underwhelming. While the idea of giving customers small sampling portions is fascinating, Mi 7 To's portions are quite small and one-dimensional. So if you come here expecting something similar to a degustation, you'll leave feeling disappointed. Of the three dry options, only the char siu stands out while the shrimp bowl is too dry and the duck forgettable.
The "wet" noodles fare much better than their dry counterparts as Mi 7 To is able to bring some complexity to the stock, though most of the options still need a tiny touch more seasoning. The quail noodles bring to mind a mini mì vịt tiềm and is the best of the bunch. Nonetheless, I don't see myself coming back for another serving, because why bother picking apart the miniscule bird carcass when you can head to a duck noodles place to wolf down an entire drumstick by yourself.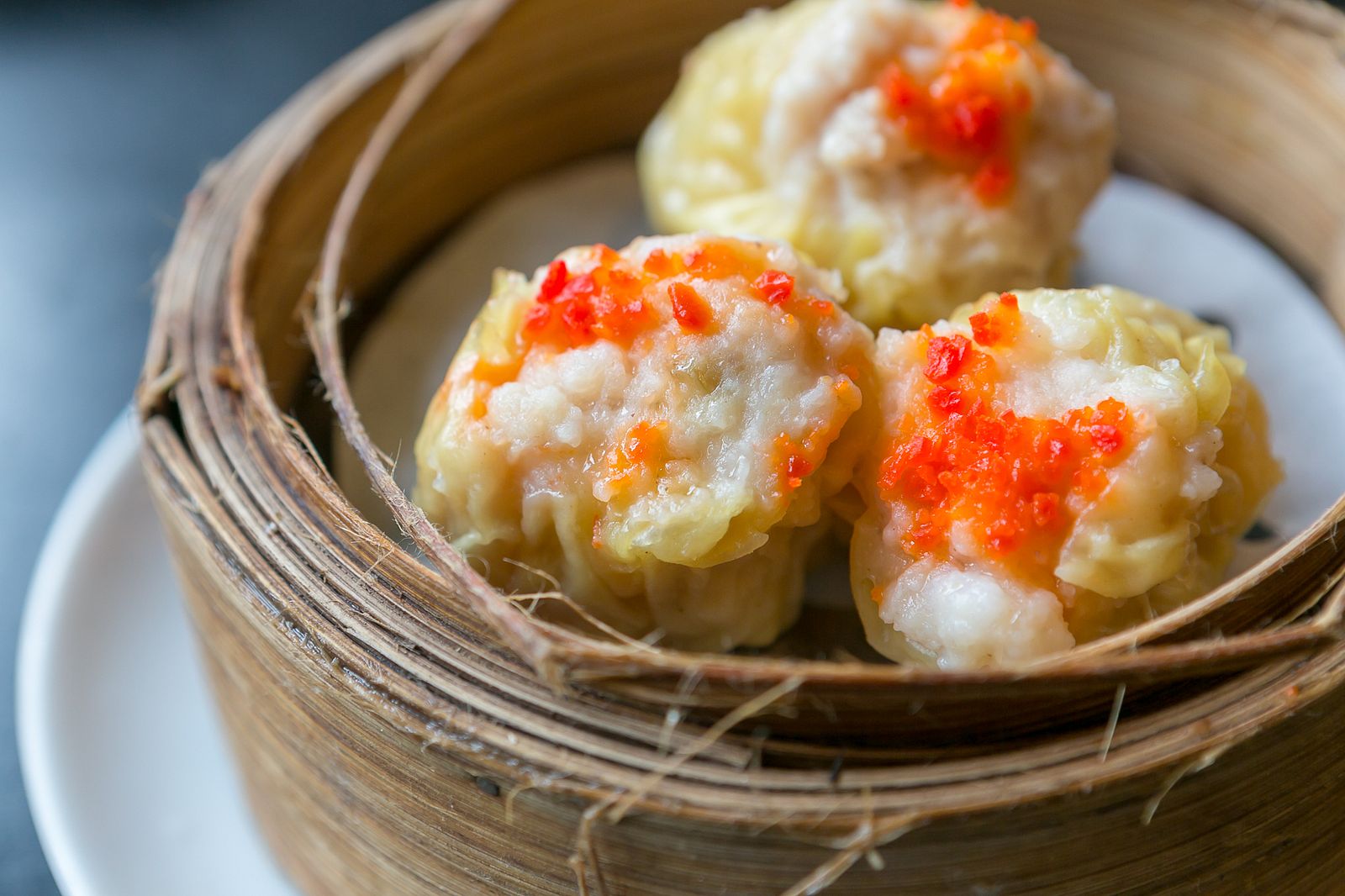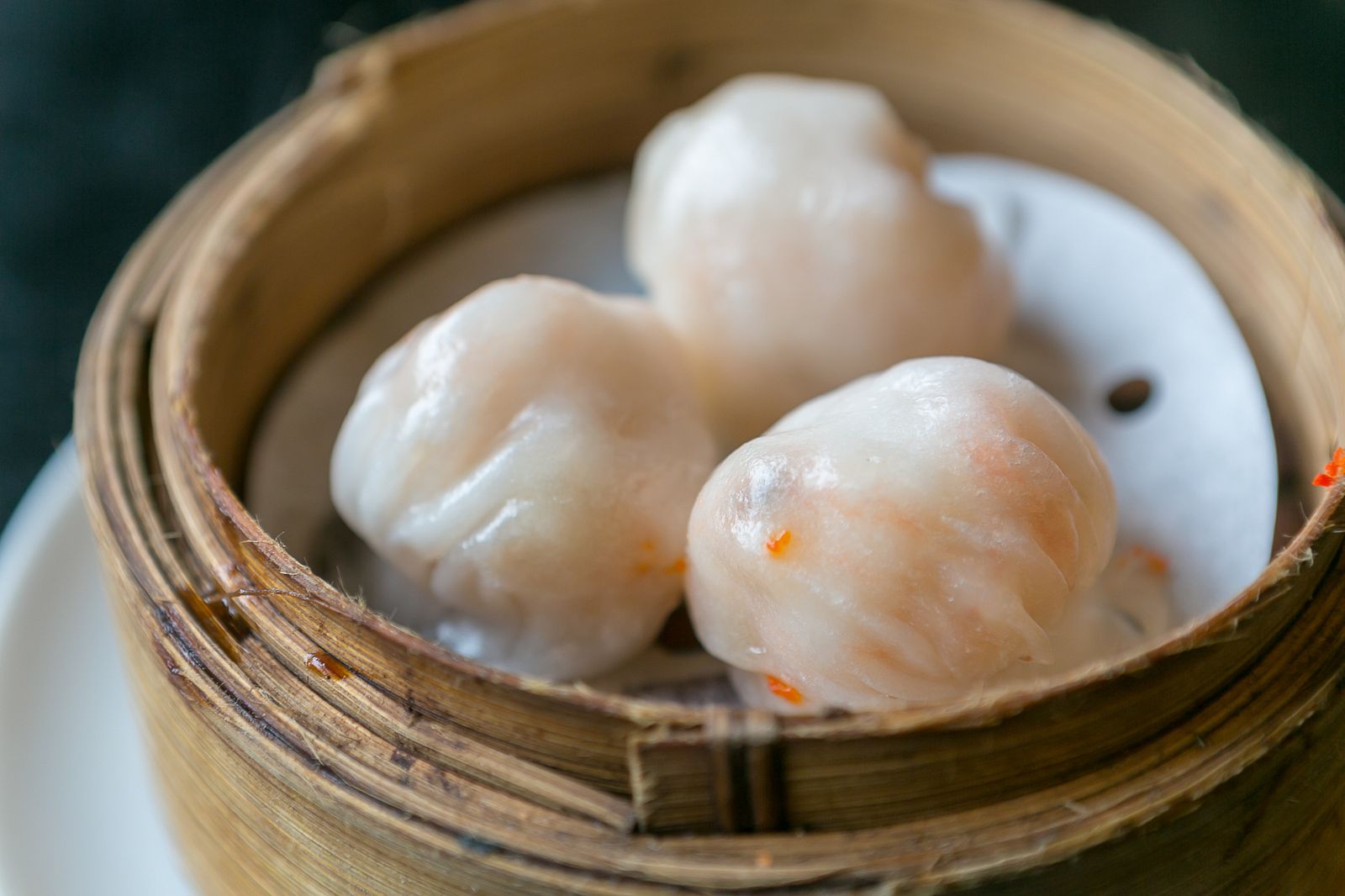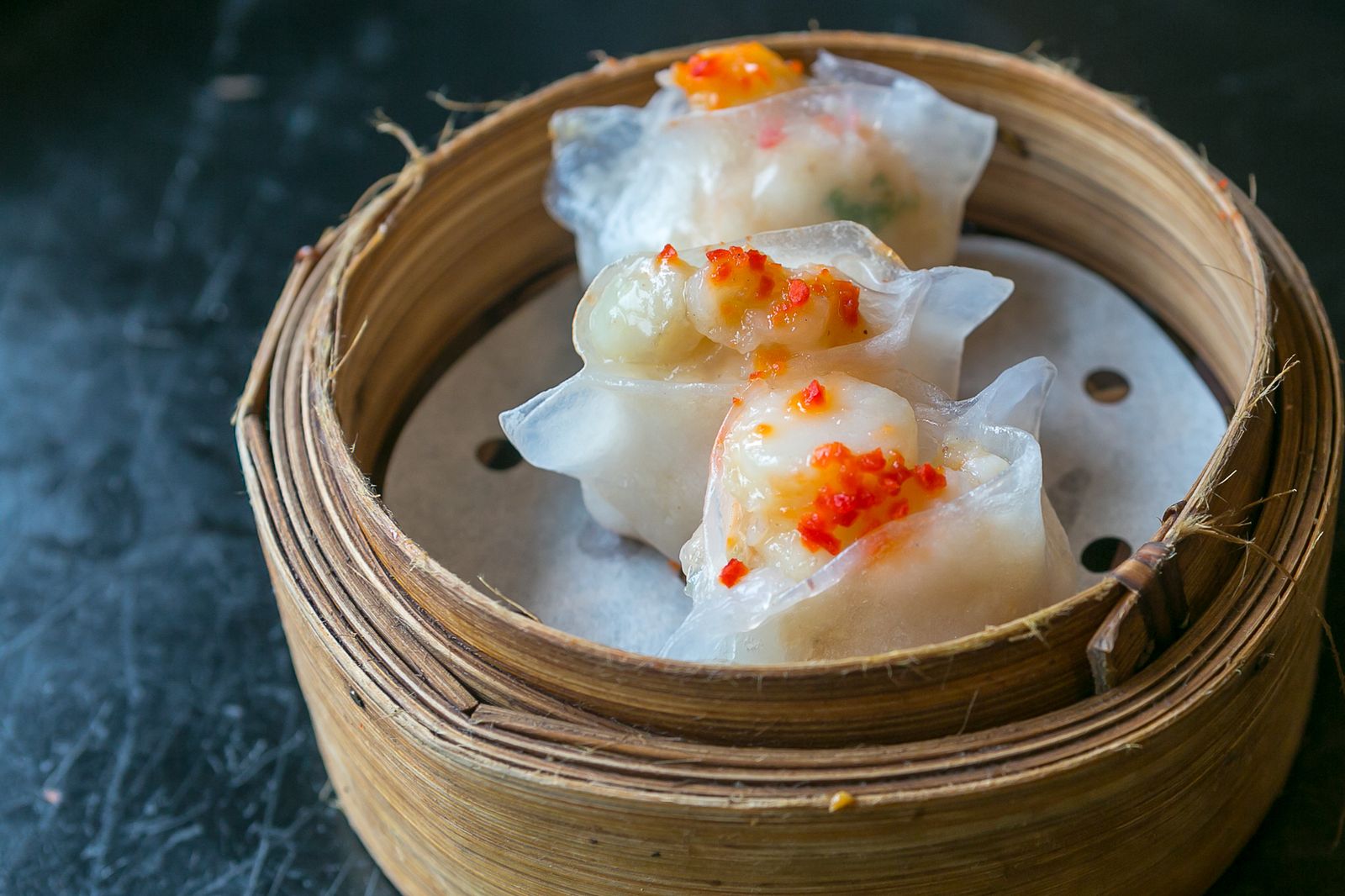 When it comes to dim sum, however, Mi 7 To scores significantly better. All three of our dishes — a standard há cảo, a xíu mại and a scallop dim sum — are excellent with generous portions that are worth the VND40,000 price tag. The shrimp bits are juicy with a bite to them while the tapioca wrappings are cooked nicely. Our Hong Kong-style milk tea (VND25,000) ends the meal on a refreshing note.
At the end of the day, I personally feel that VND59,000 is a good price for the set, but I will happily pay a bit more for better portions — that quail is, quite frankly, microscopic. We polish off our dim sum dishes, settle the bill and dash off into a cool drizzling Saigon afternoon.
Mi 7 To is open from 10am to 10pm.
To sum up:
Taste: 3/5 — 4.5/5 for the dim sum.
Price: 4/5
Atmosphere: 4/5 — during peak hours it will get crowded, slowing down the service.
Friendliness: 3/5
Location: 4/5
Khoi loves tamarind, is a raging millennial and will write for food.
Mì 7 Tô and Dim sum
20 Nguyen Duy Duong, Ward 8, D5

---

Related Articles:
---