Life is slow in the jungle of hẻms that branches out from Dinh Cong Trang Street. Here, a bún establishment offers noodles of northern heritage using recipes handed down through generations of family.
It was mid-day on a Friday when I arrived. In this part of District 1, even the sporadic appearance of local residents felt like shadows on the wall and this week's Hẻm Gem, Bun Tan Dinh, might appear underwhelming. Its shopfront is hidden away behind the corner of a nondescript alleyway, nestled in a rather peaceful neighborhood. Inside the shop, the few tables were all empty, and the owners were watching TV. They were happy to see me turn up, and only two minutes later a bowl of steaming noodles, topped with julienned fried eggs and shredded chicken, manifested in front of my eyes.
What I came for was bún thang, the embodiment of Hanoi's culinary sophistication. Renowned for its delicate and meticulous preparations, bún thang once played an important role in Hanoi Tet celebrations. In this day and age, however, bún thang is no longer a holiday-only treat. One can easily find a bowl of it in the Old Quarters of Hanoi, and even in Saigon, where some citizens have a special place in their heart for this northern noodle soup.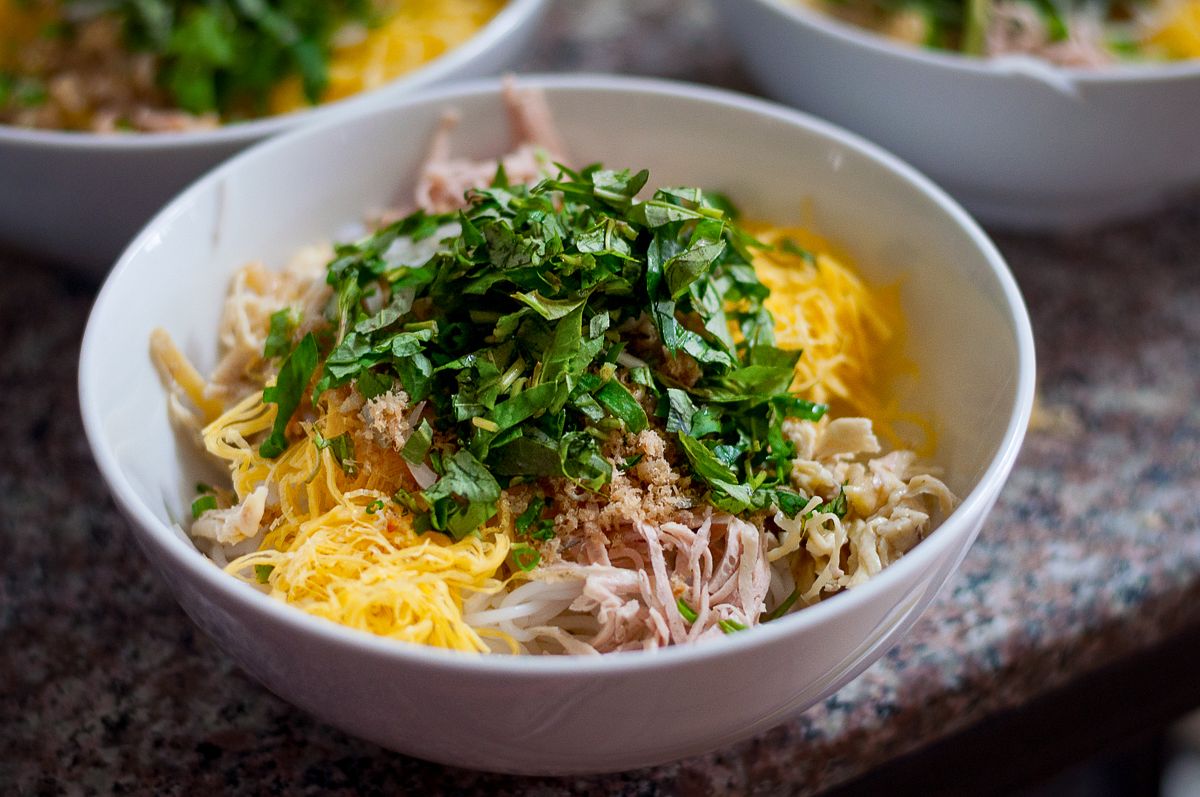 "But they don't make bún thang like this anymore," laments chú Tri, whose family emigrated to Saigon in the 1950s. A retired lawyer, he now spends his morning helping his wife, cô Loan, dish out a different kind of bún every day. The shop opened almost seven years ago, when the couple decided that they needed a way to occupy their time more productively.
"Shhh, you shouldn't say that," cô Loan tried to hush her husband from the kitchen. Born in the south, she learned the methods of northern cuisine from her in-laws. Now she serves bún mọc, bún chả, bún chả cá thì là and bún thang in the morning, and prepares the broth for the next day in the afternoon.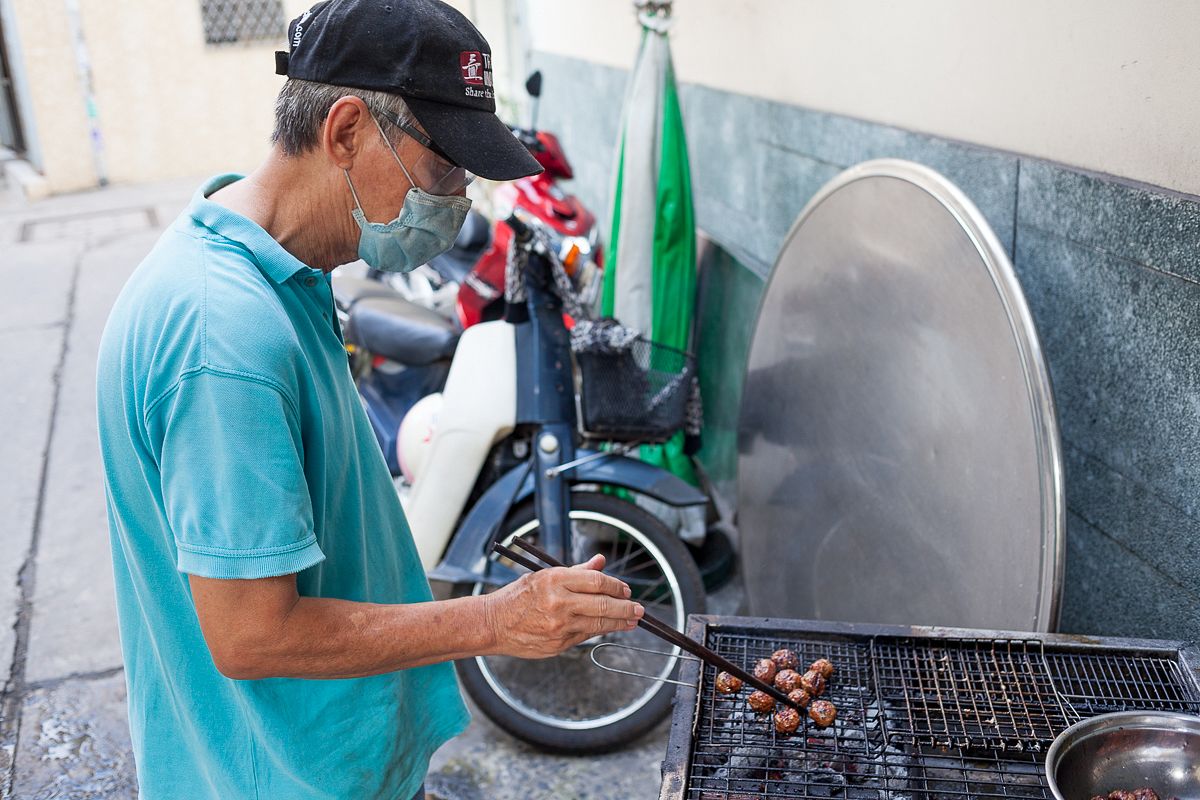 The broth of her bún thang was cooked from pork and chicken bones, thus its MSG-free light flavor had a pronounced earthiness. The chicken strips were hand-shredded, while the fried egg and pork rolls were also julienned to toothpick-like thinness, a feat accomplished by a chef with experienced, deft hands. There was also a dash of shrimp floss. However, because of their low selling price (VND35,000 per bowl), the couple can't source the expensive type of shrimp that should be used for bún thang. A plate of pickled daikon accompanied the bowl as a side dish.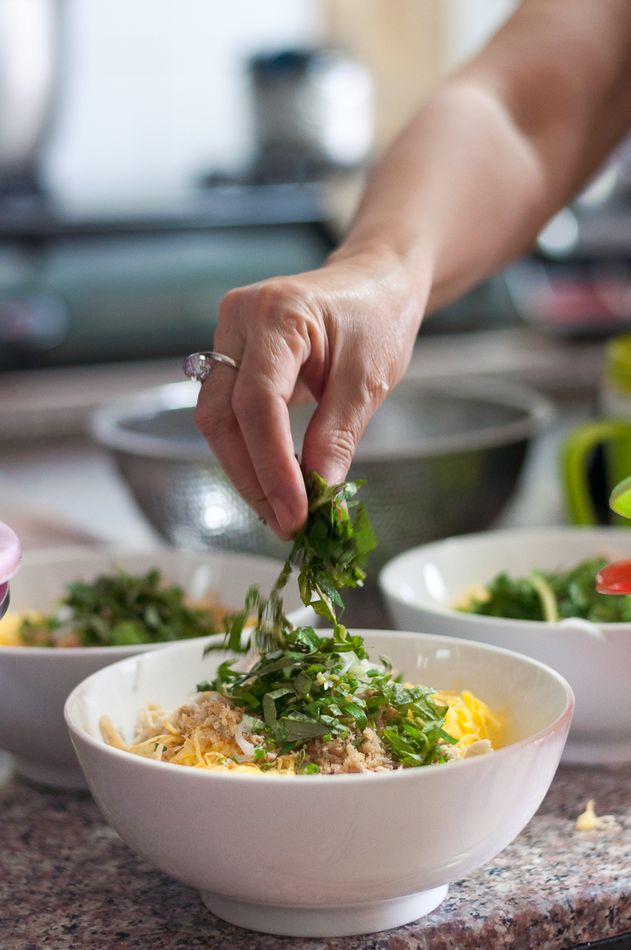 My description may have painted chú Tri as a bún thang purist. Debates about bún thang can be as serious as those surrounding phở: the addition of shiitake mushrooms is enough to spark controversy. But cô Loan knows how to tiptoe around the line of authenticity: "We cook according to how our ancestors did it before. Other families may have their own methods of making bún thang as well, so there isn't really a correct way to do it". But I personally think that it all boils down to the broth, and hers was as clear as can be.
Nonetheless, things were slow at Bun Tan Dinh. According to the owners, the shop welcomes regulars who live in the vicinity and those, like me, who learn of its existence through word of mouth. Cô Loan buys enough ingredients to cook roughly 40 portions of bún per day. The couple go about their tasks at a leisurely pace, a way of living that's distinctive to Hanoi's unhurried idyll.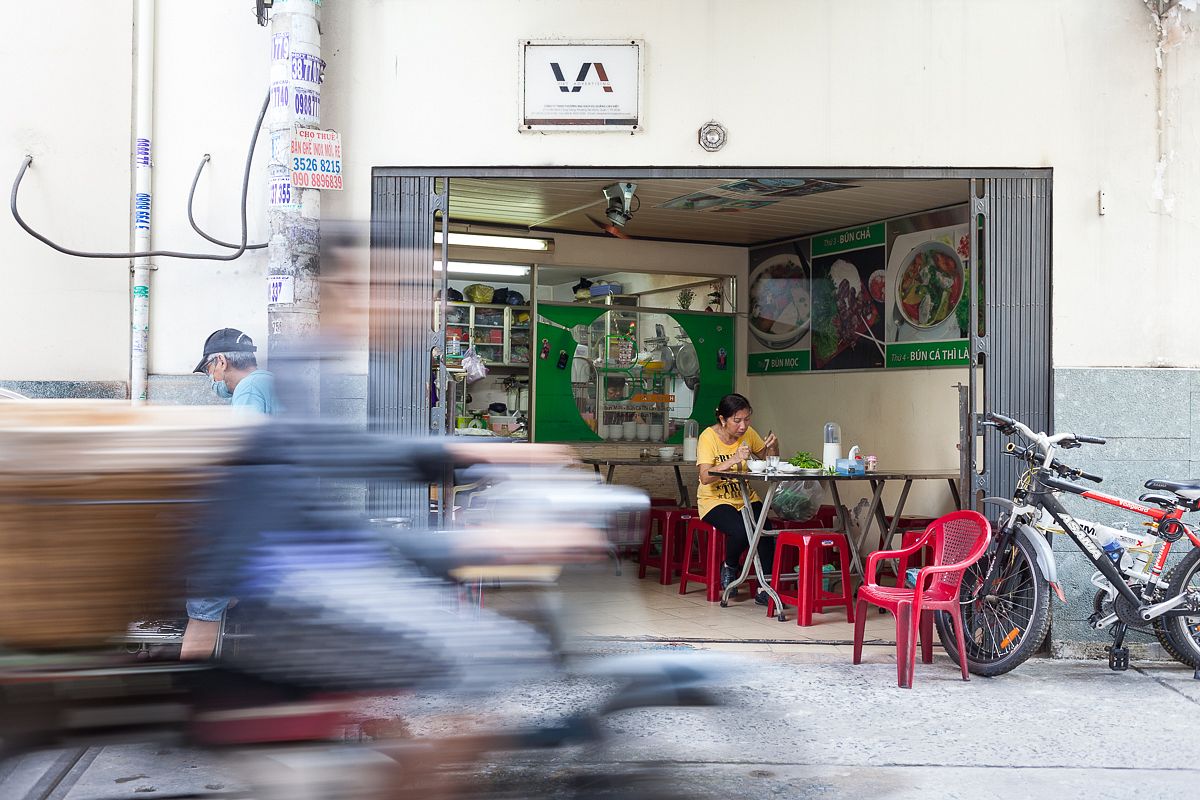 I returned the following Wednesday with a small Saigoneer crew. The búns of the day were bún mọc and bún chả cá thì là. The former unfortunately didn't impress my colleagues; while the latter, which I had, was a comforting northern take on the fishcake noodle dish common in central Vietnam, garnished with dill and made sweet and sour by the presence of tomatoes in the broth. The final verdict? I'll leave it to the readers to make their own judgment, but I for one will be returning on Fridays and Saturdays for that delectable bowl of bún thang.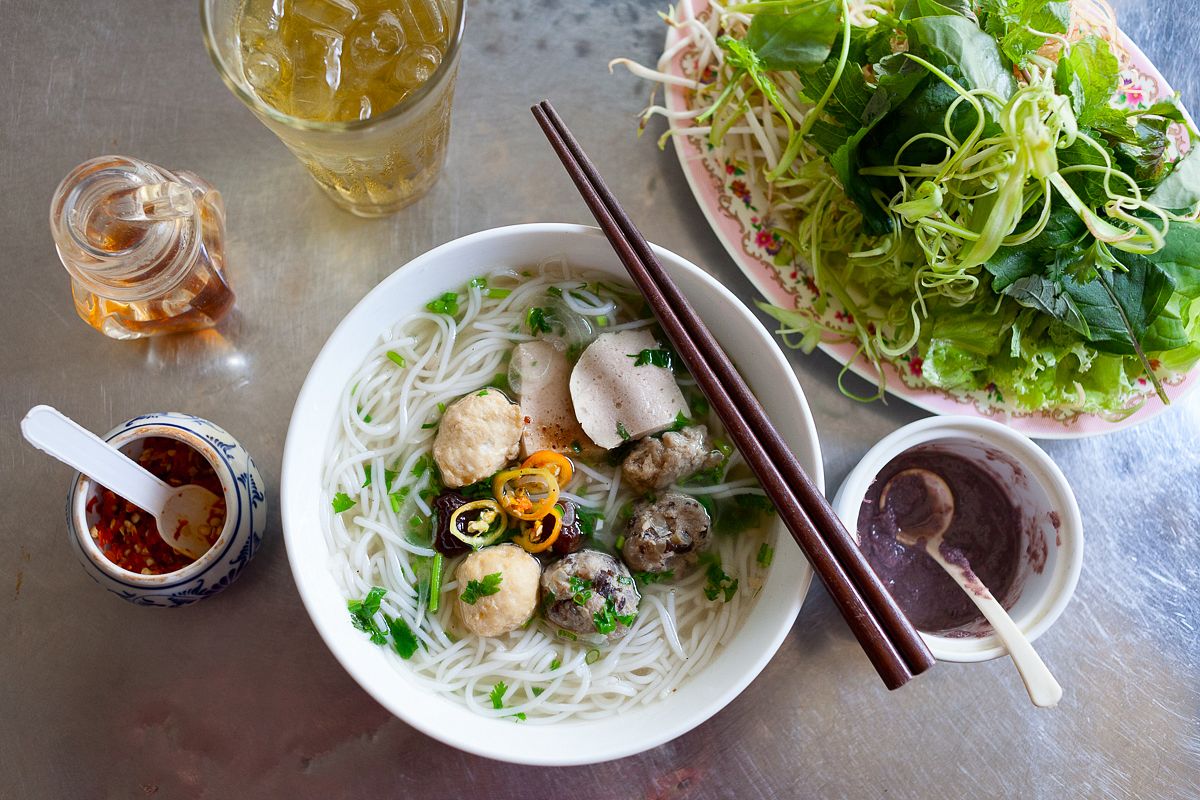 To sum up:
Taste: 4/5
Price: 5/5
Atmosphere: 3/5
Friendliness: 5/5 - free trà đá and conversations on bún
Location: 3/5
Nguyen is an aspiring political scientist who loves to dance and rambles about ramen.
Bun Tan Dinh
37/10 Dinh Cong Trang Street, Tan Dinh Ward, D1

---

Related Articles:
---